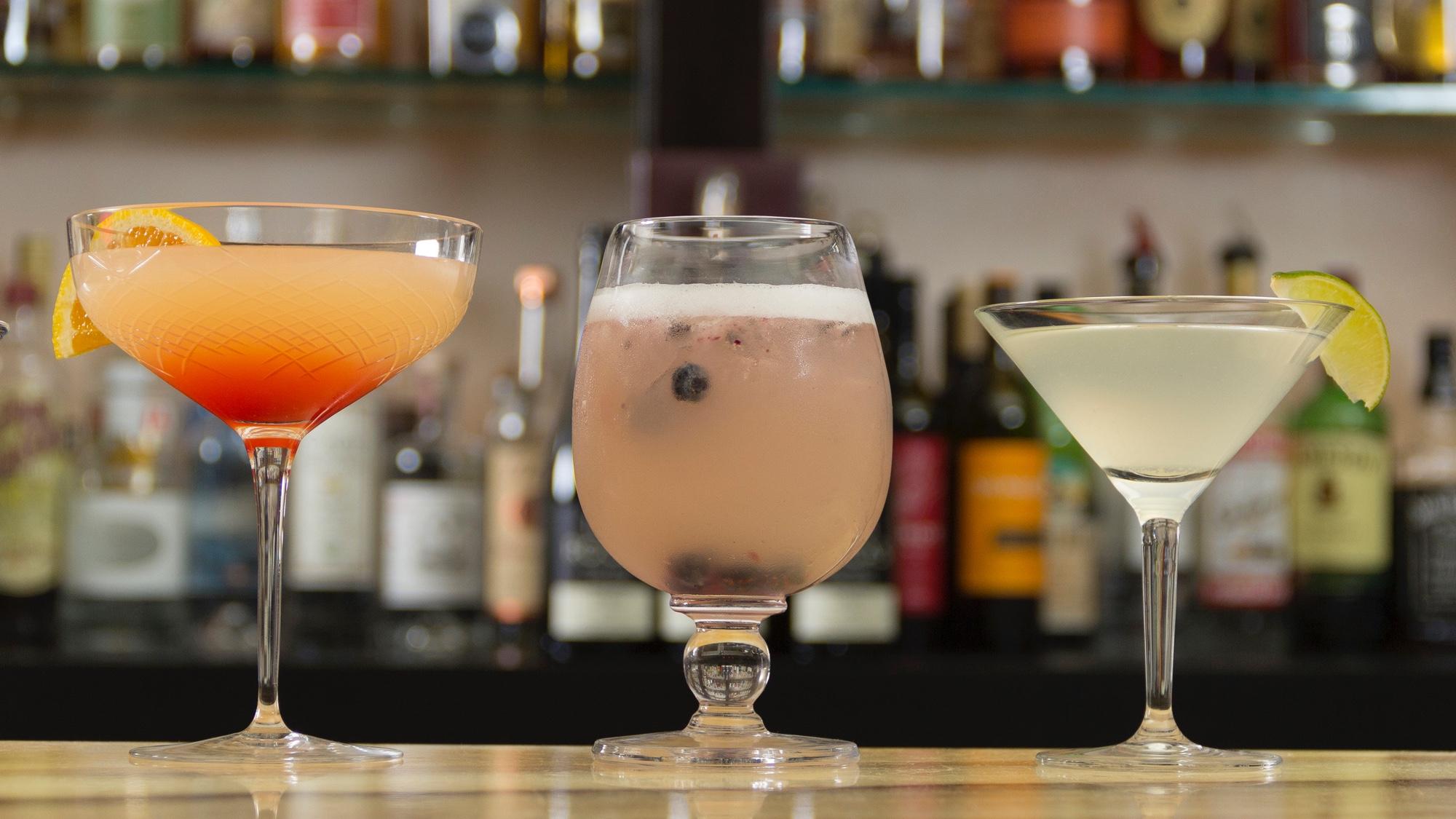 Chicago bars and taverns have been left in limbo regarding when they'll be allowed to reopen. (Didriks / Flickr)
Of Illinois' 200 breweries, 180 are back in business as the state, and then Chicago, entered phase three of their reopening plans following the coronavirus shutdown.
Begyle Brewing in Ravenswood is one of the 20 left in what co-owner Kevin Carey called "un-opening purgatory," for the simple lack of a food service license.
While the state's phase three guidelines allow any drinking establishment to reopen, with limitations, Chicago put stricter rules in place, giving the green light only to establishments with incidental liquor licenses — meaning places that serve food and drinks.
Begyle is among the Chicago breweries — roughly one-third of the city's total — that operates its taproom sans kitchen. That puts this subset of brewers in the same boat as Chicago's cocktail bar and tavern owners, left with their faces pressed up against the phase three glass while their suburban counterparts begin welcoming customers, and their dollars, back to the bar.
Carey said Begyle draws 80% of its revenue from taproom sales and is operating at a six-figure loss at this point (that's just for March, April and May). 
Though the brewery was able to shift to a curbside pickup model that's been fairly successful, that income took a hit as soon as suburban bars reopened at the end of May, he said, and then dipped again when Chicago restaurants followed suit June 3.
"We had the rug pulled out for a second time," said Carey.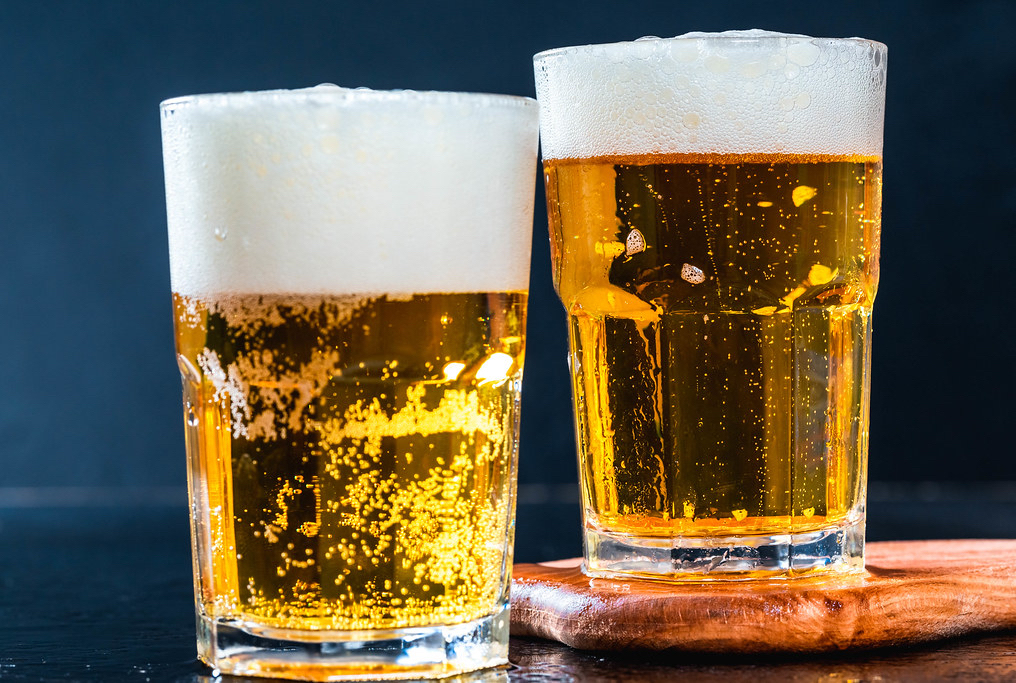 Of Illinois' 200 breweries, 20, only in Chicago, that don't have food licenses are still closed. (Marco Verch / Flickr)
Throughout the shutdown, bars had been given the impression they would move into phase three in lockstep with restaurants, said Pat Doerr, managing director of the Hospitality Business Association of Chicago.
Doerr was a member of the food service and bars working group — one of eight industry committees put together by the city to develop reopening plans.
Guidelines for bars were being created in concert with restaurants, he said, and included all of the same language about social distancing, seated groups, the use of laminated menus, etc.
"They were perfectly aligned in terms of customer safety," Doerr said. "I don't know a single tavern owner who has a problem with those guidelines." 
But bars were dropped from the conversation, specifically owners of tavern licenses, and left off the list of businesses allowed to move from phase two to three.
Mayor Lori Lightfoot told reporters the distinction was made out of concern that people become less inhibited when they drink, making them susceptible to ignoring social distancing guidelines. Requirements for bars are in development, Lightfoot said, but the city isn't ready to give owners the go-ahead to open.
Art Johnston, owner of Sidetrack bar in Boystown, doesn't buy the mayor's logic.
For one thing, there's no law that forces people to order food at any of the establishments that have incidental liquor licenses, he noted.
"You can sit at a table outdoors, not eat food, and drink. All we're asking for is to have the same rules that bars with food licenses are adhering to," Johnston said. "There seems to be a complete block in the thinking that somehow bars can't be trusted."
Doerr agrees that comments from officials, with respect to the fate of bars in phase three, have something of a moral undertone. 
"They're not going to operate recklessly," he said of tavern owners.
The mayor could be forgiven for begging to differ, based on what took place in the city over St. Patrick's Day weekend, when bars were packed beyond capacity just as the number of people infected with COVID-19 was beginning to rise. 
Doerr said he hopes current policy isn't being informed by lingering images of St. Patrick's Day revelers spilling out onto the streets.
"Nobody would handle that the same way," he said, while also pointing out that "most places that were a problem then (St. Patrick's Day) are open now because they have kitchens."
What's at stake: lost wages, lost revenue, and ultimately, lost businesses, Doerr said.
He's seen statewide projections that anticipate 20% of business will shutter for good because of the coronavirus. Leaving any of them out of reopening plans will only make those numbers worse, said Doerr.
Begyle's Carey said he would be willing to agree to myriad restrictions — requiring reservations, putting time limits on customers — just to get some revenue dribbling in during the summer months, when taprooms and bars might have a shot at operating patios or sidewalk beer gardens.
"But there isn't even a road map of what's allowable," he said.
Bars haven't been included in phase four messaging, Doerr said, which has added to owners' anxiety and frustration.
"The uncertainty is excruciating," he said. "It's difficult for places that have been closed for 90 days to see the suburbs open."
Doerr said he'll continue to beat the drum on bars' behalf with aldermen, the mayor's office and the Chicago Department of Public Health, and hopes to have some good news to share soon, minimally in terms of patios being given the OK.
If not, there's always plan B, he said, which is to buy a bunch of popcorn machines and apply for food licenses.
Amanda Vinicky contributed to this report.
Contact Patty Wetli: @pattywetli | (773) 509-5623 | [email protected]
---