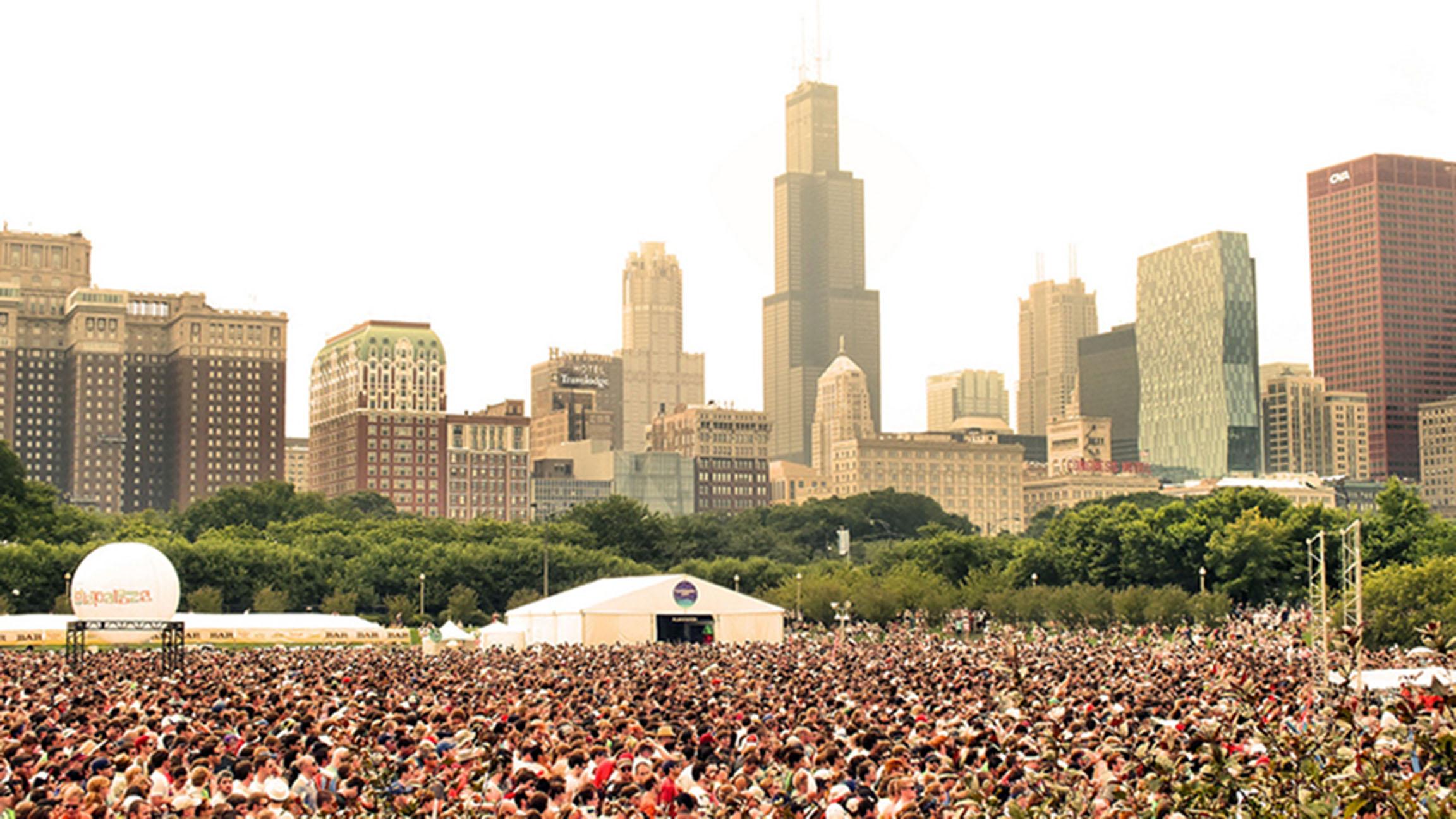 (EMR / Flickr)
Large outdoor street festivals, art shows and concerts, including Lollapalooza, are canceled this year due to the coronavirus pandemic.
On Tuesday, Mayor Lori Lightfoot and the Chicago Department of Cultural Affairs and Special Events announced the cancellation of all permitted special events through Labor Day, including the Chicago Air and Water Show, Chicago Jazz Festival and Chicago SummerDance.
But some events will be "reimagined" virtually, according to a DCASE press release.
"We must provide ways for people to enjoy the spirit of a Chicago summer while prioritizing health and safety," Lightfoot said in a statement. "As difficult as it is to remove these in-person events from our calendar, we are pulling out all the stops for an inventive, engaging and fun festival season this summer."
Last month, the city announced several iconic music festivals, including the city's House Music Festival, were moving online as part of a new concert series called "Millennium Park at Home." That series will continue with performances by Jon Langford, The Braided Janes, Zeshan B, Sen Morimoto and other local musicians, starting June 18.
Lollapalooza, which was scheduled to be held in Grant Park from July 30 to Aug. 2, will be livestreamed instead. Details will be announced next month, according to a city press release.
That fest alone — the city's largest music event — draws an estimated 100,000 people to Chicago each year and reportedly earned more for the Park District than any other event last year.
Millennium Park workouts are also moving online. Classes will alternate between tai chi, yoga, Pilates and zumba, with sessions held from 8-9 a.m. on Saturdays through Aug. 29.
Chicagoans can still cut a rug and learn new dance moves through SummerDance in Place, an at-home version of the long-running original. Each session will be broadcast live on social media and include a 30-minute lesson followed by an hour of music on Wednesday evenings in July. Chicagoans are encouraged to host socially distant dance parties of up to 10 people in their homes, backyards, sidewalks, porches and balconies.
DCASE will organize a food truck procession and online cooking demonstrations for Taste of Chicago To-Go, which is slated for July 8-12.
In partnership with the Chicago Park District, DCASE is planning six drive-in movie nights across the city in lieu of the Millennium Park Summer Film Series. The movie nights will have a limited capacity of 50 cars, all of which must be pre-registered for the event.
Starting this month, DCASE will work with local music venues to host a series of about 20 live events featuring Chicago musicians performing at neighborhood clubs, among other locations. These will be limited, in-person engagements and will be broadcast to larger audiences, according to a city press release.
Contact Kristen Thometz: @kristenthometz | (773) 509-5452 |  [email protected]
---