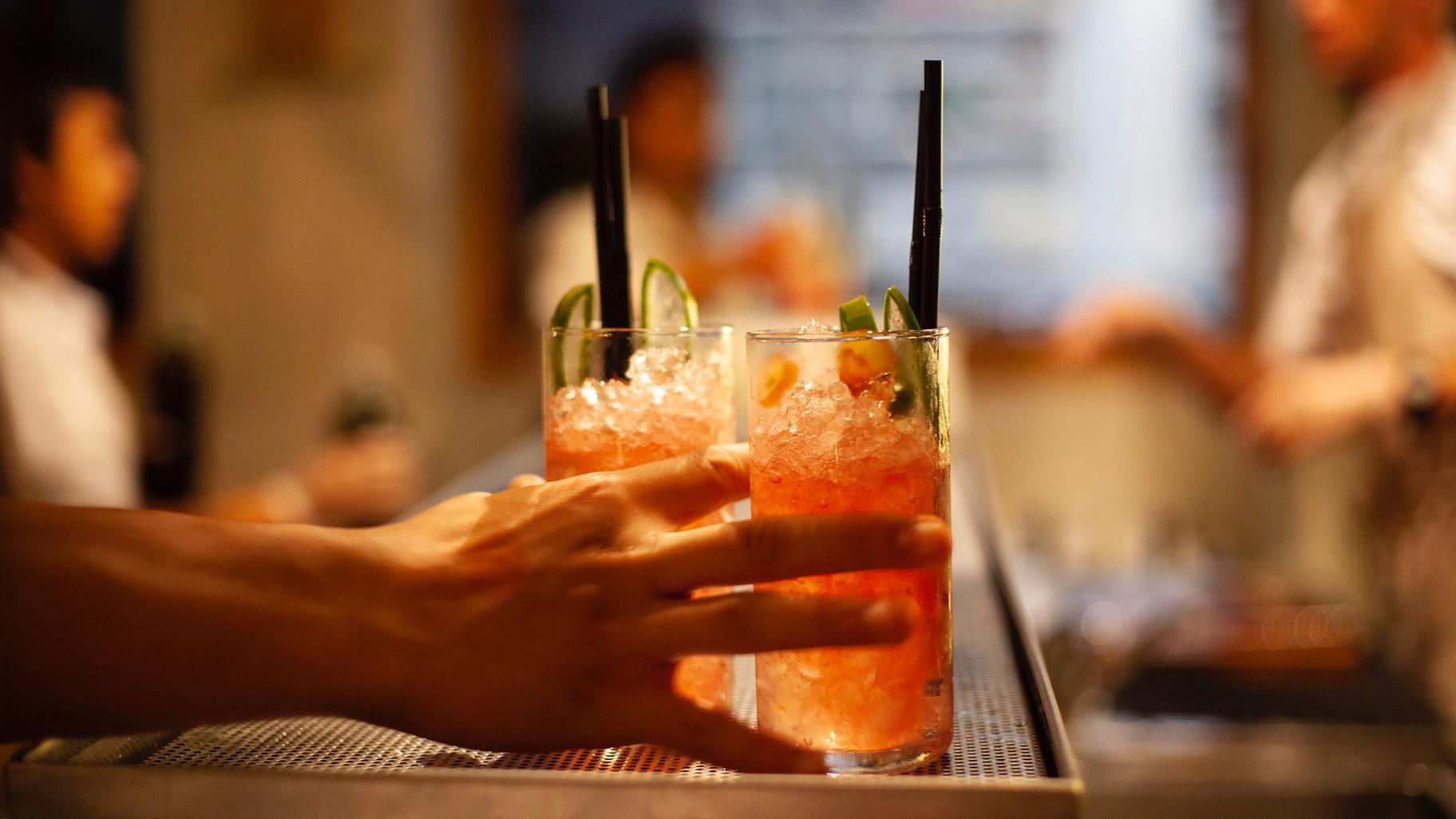 (Photo by Lightscape / Unsplash)
Chicago's City Council is poised to toss a lifeline to the city's struggling hospitality industry, which has been decimated by the coronavirus shutdown, when it takes up an expected vote next week on an ordinance that would allow bars and restaurants to sell cocktails to go.
The ordinance cleared its first hurdle when it was introduced and unanimously passed Monday during a meeting of the Committee on License and Consumer Protection. It will be brought to the entire council on June 17.
Local Liquor Control Commissioner Shannon Trotter presented the ordinance, which would temporarily legalize the sale of cocktails for pickup or delivery, in line with legislation signed by Gov. J.B. Pritzker on June 2. In order for the Illinois law to take effect in Chicago, the council needs to amend the city's municipal code.
According to Trotter, the ordinance, if passed, will sunset on June 2, 2021, per the state legislation.
The ordinance will apply to establishments with a tavern license, but not those with packaged goods licenses, Trotter told the committee.
The cocktails must be sold in sealed, tamper-evident containers, and no delivery by third parties will be permitted. Delivery staff must be 21 years old.
To-go cocktails could add $20 to a pickup or delivery dining order, said Norman Bolden, owner of Norman's Bistro in North Kenwood.
"At this point, every dollar counts," said Bolden. "Our industry has been reduced to counting pennies."
Though the ordinance has widespread support, even those in favor of cocktails to go argue it doesn't go far enough to keep the hospitality industry afloat.
Under Chicago's cautious phase 3 reopening, only outdoor dining is permitted. Taverns as a category are still closed unless they're licensed to serve food.
To-go cocktails offer a small revenue stream, but, "We've got to find a way to get these taverns partially open," said Ald. Tom Tunney, whose 44th Ward includes Wrigleyville.
Hagen Dost, co-owner of Dovetail Brewery, and John Laffler, co-owner of Off Color Brewing, both told the committee that a to-go cocktails allowance does nothing to help their businesses or their fellow brewers in Chicago whose taprooms don't serve food.
"To go does not address our needs," said Laffler. 
What they and other breweries and taverns are calling for is temporary permission to operate their own outdoor patios.
Speaking to the committee, Sam Toia, president of the Illinois Restaurant Association, threw his support behind the notion of allowing taverns to operate sidewalk "cafes."
"Bar sales are down 90%," said Toia. "We've got to create cash flow for restaurants and bars."
Contact Patty Wetli: @pattywetli | (773) 509-5623 |  [email protected]
---