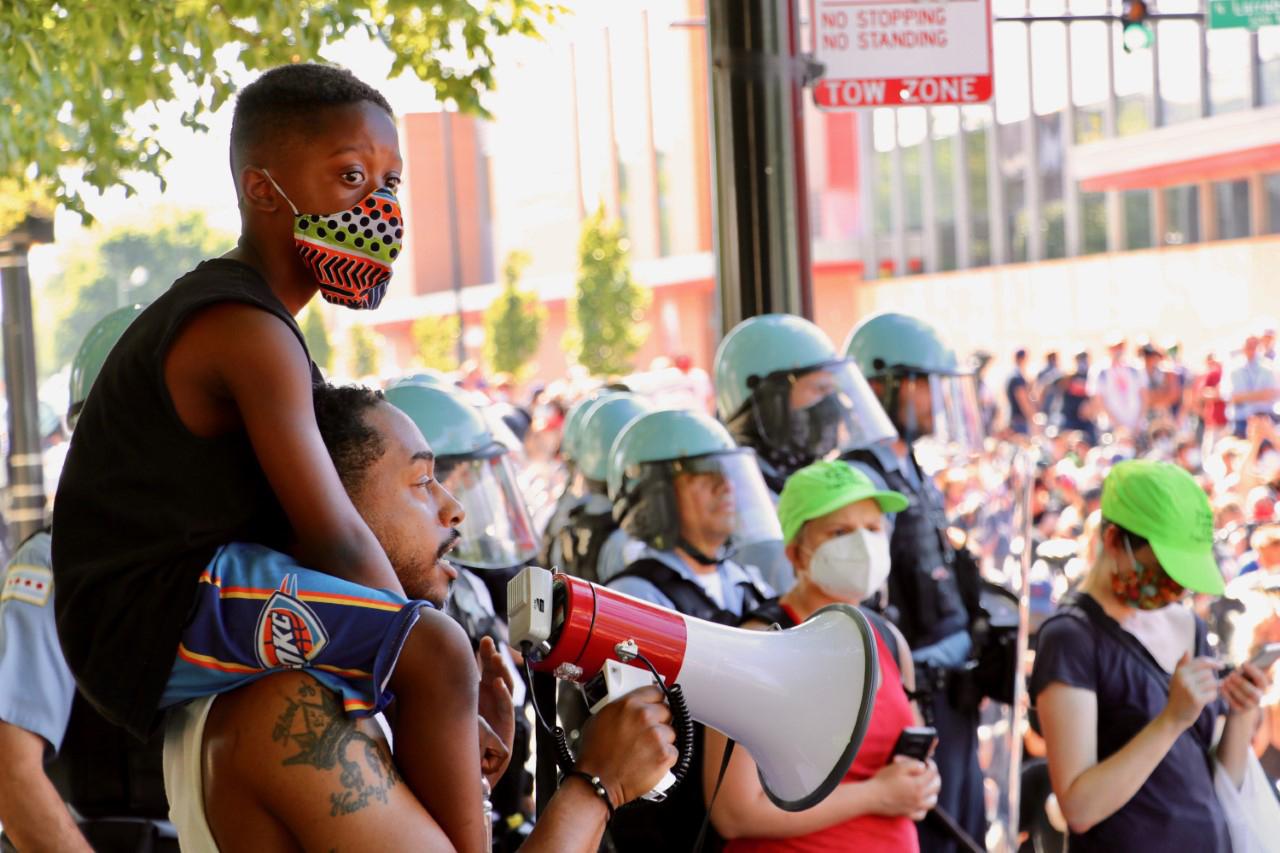 Jahan James, 8, sits on the shoulders of his father, Jonathan James, who addresses the crowd during a protest on Tuesday, June 2, 2020 in Old Town. (Evan Garcia / WTTW News)
Peaceful protests through the North and South sides on Tuesday marked the fifth consecutive day of demonstrations in Chicago responding to the killing of George Floyd.
Thousands of protesters gathered at Wrigley Field in the afternoon before moving south along Clark Street to Wells Street and then Division Street to end near the Chicago Police Department's 18th District station at Larrabee and Division streets.
There, protesters chanted George Floyd's name and used a megaphone to welcome guest speakers from the crowd. Despite a noticeably large police presence as well as some military police stationed along the route, the protest was largely peaceful.
On the South Side, local faith leaders organized a protest that saw thousands marching peacefully through Bronzeville. Speakers included Chicago Treasurer Melissa Conyears-Ervin, former Chicago Bear Matt Forte, the Rev. Jesse Jackson and several local pastors.
Jamie Jackson, 43, of Bronzeville, lives a block away from the protest and wanted to come outside to show her support.
"I want to be a supporter for the protesting, knowing that it's in our community, too, and that it's peaceful," said Jackson. "One that will show the community, Chicago, that the South Side can be peaceful, especially with everything that went on this past weekend."
Pastor Chris Harris, one of the organizers whose Bright Star Church is nearby, stood on the stage behind Dyett High School at the end of the event, just before the city's 9 p.m. curfew, telling attendees to head home.
"Go to the crib, everybody!" Harris said. "Get to that house, stop playin'."
Below, photos from the scene on Tuesday: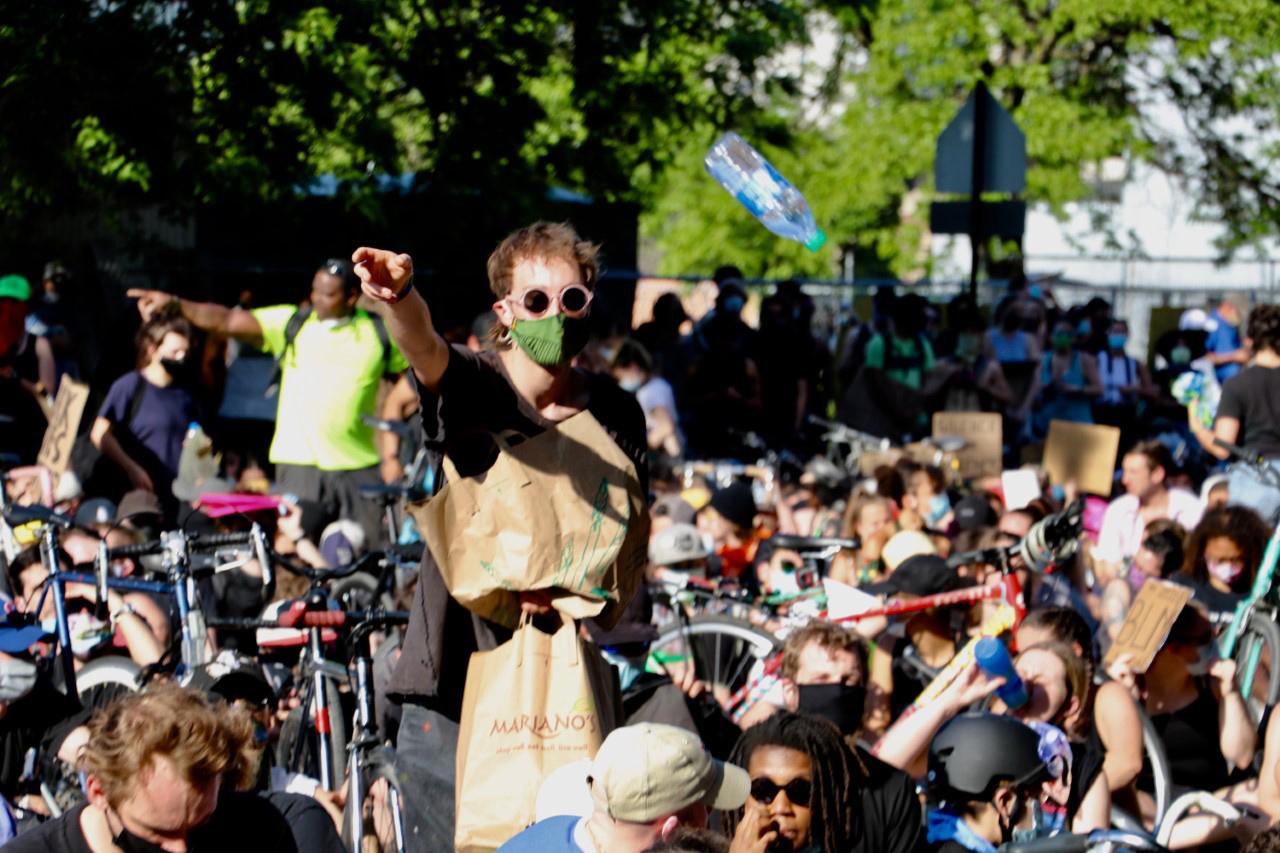 A man throws a bottle of water into the crowd during a protest on June 2, 2020. Temperatures exceeded 80 degrees as people handed out water, snacks and sunscreen to protesters. (Evan Garcia / WTTW News)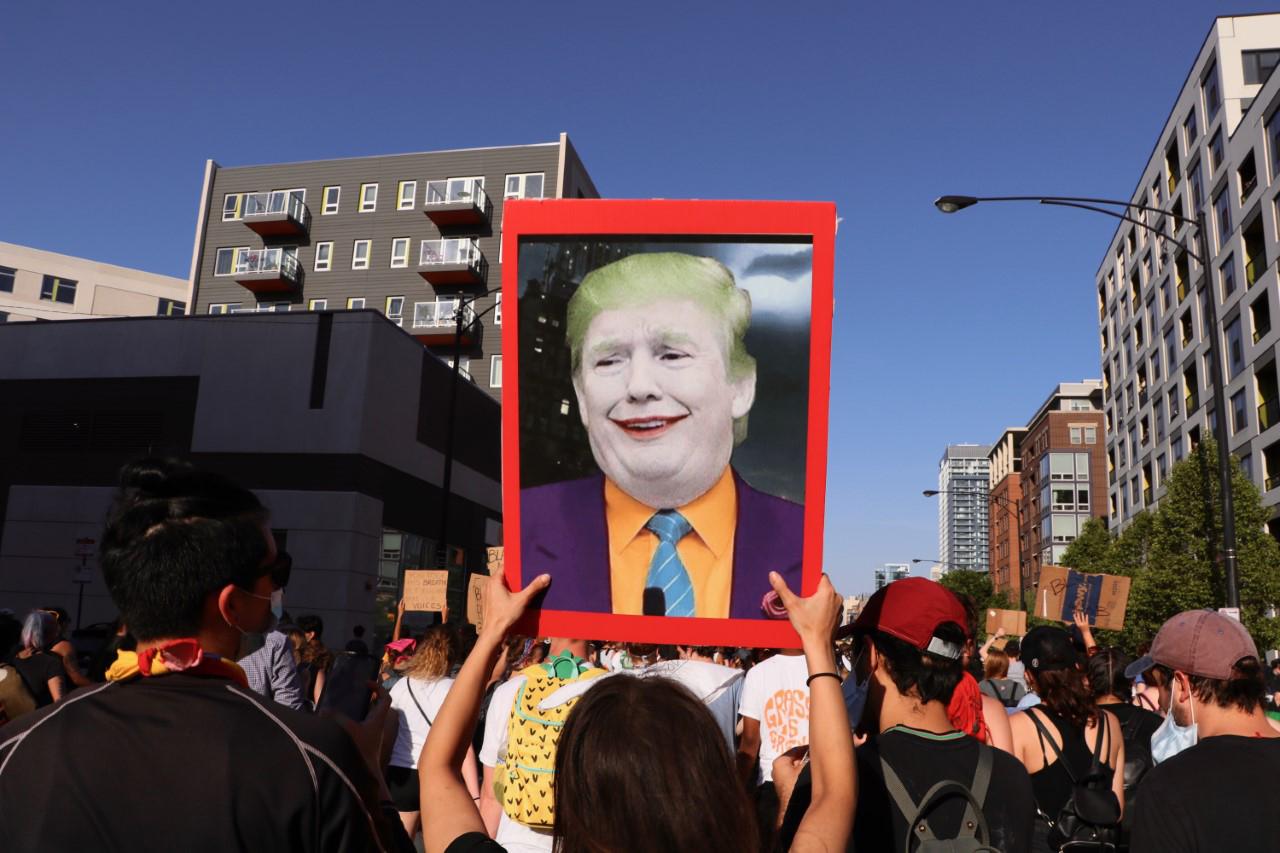 A woman marching in the North Side protests on June 2, 2020 holds a sign of President Donald Trump depicted as The Joker. (Evan Garcia / WTTW News)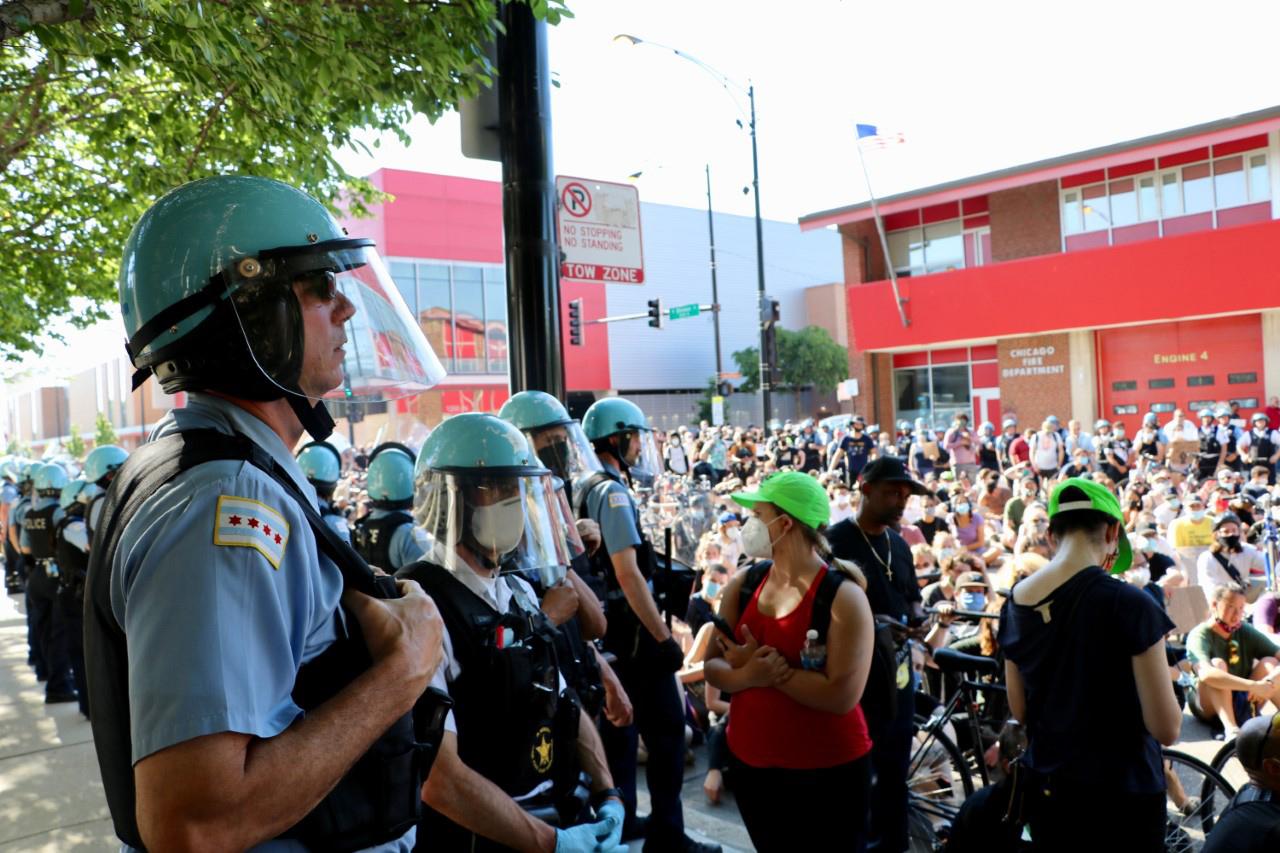 A line of Chicago police officers watch the demonstration at Division and Larrabee streets on June 2, 2020. Protesters assembled in front of a fire station and adjacent to the police department's 18th District station. (Evan Garcia / WTTW News)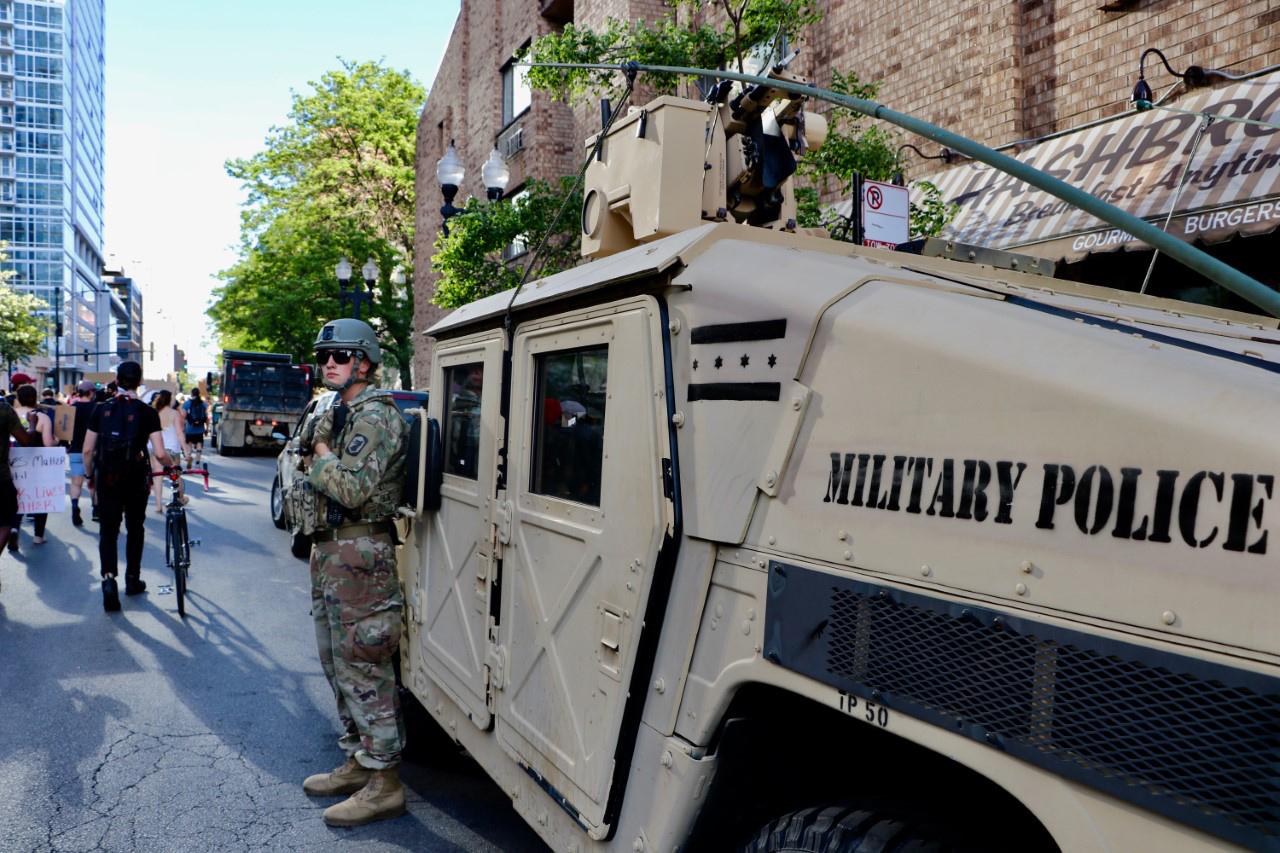 A National Guard officer on Wells Street watches protesters march north. (Evan Garcia / WTTW News)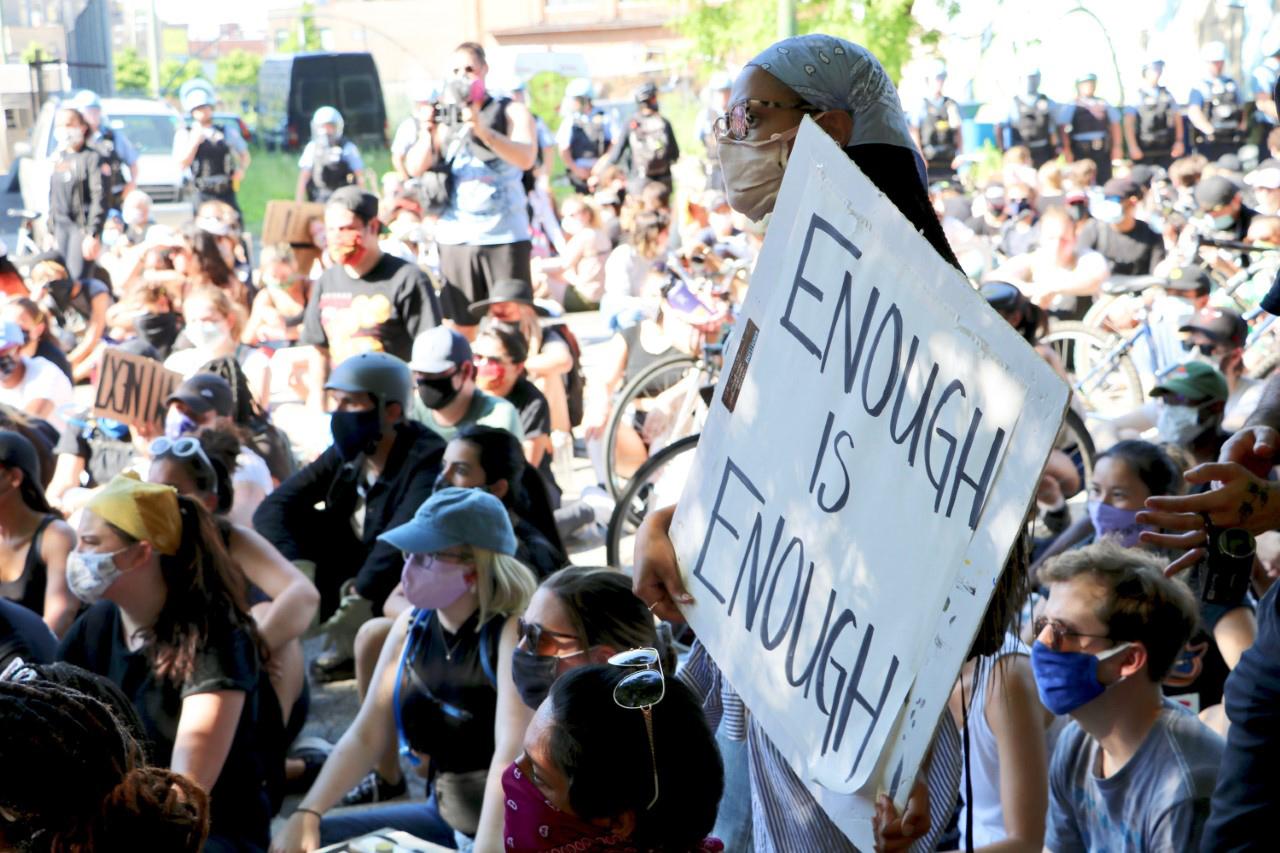 A woman holds a sign reading "Enough Is Enough" during a protest on June 2, 2020 in Old Town. (Evan Garcia / WTTW News)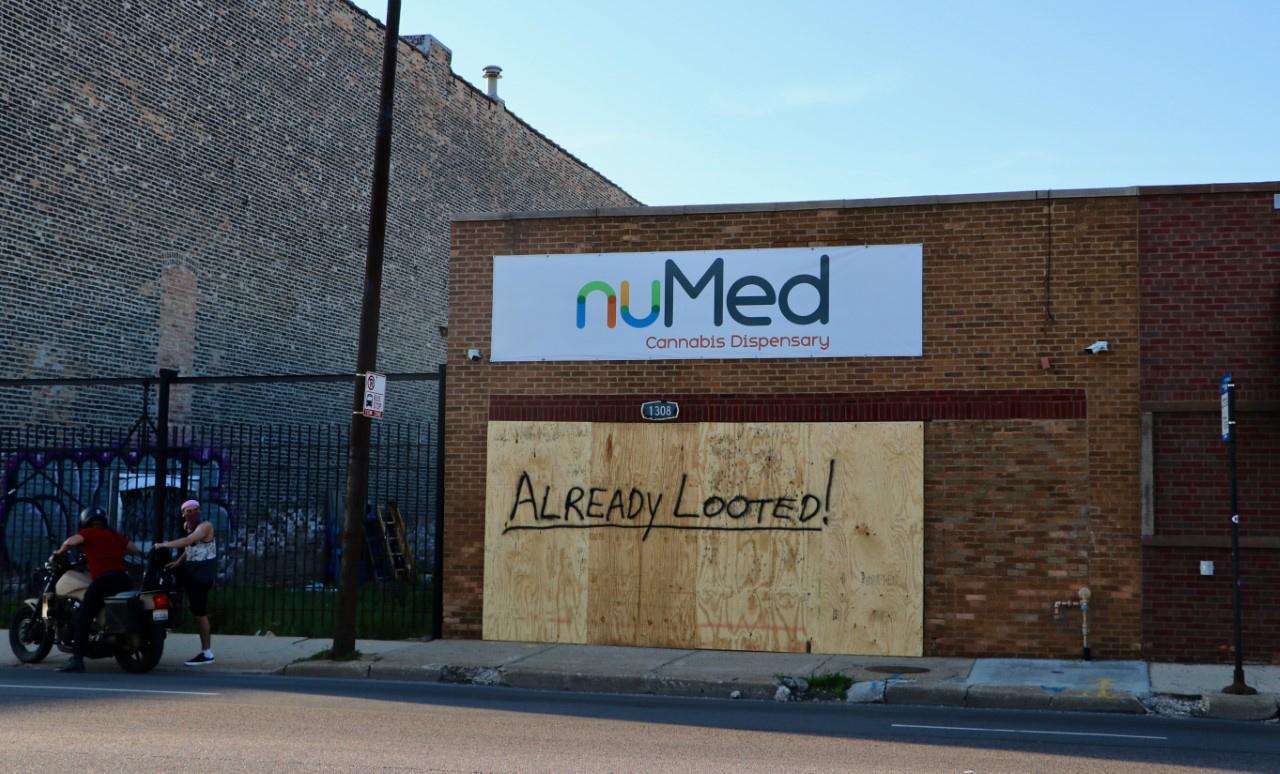 On North Avenue, the board covering a cannabis dispensary reads "Already Looted!" (Evan Garcia / WTTW News)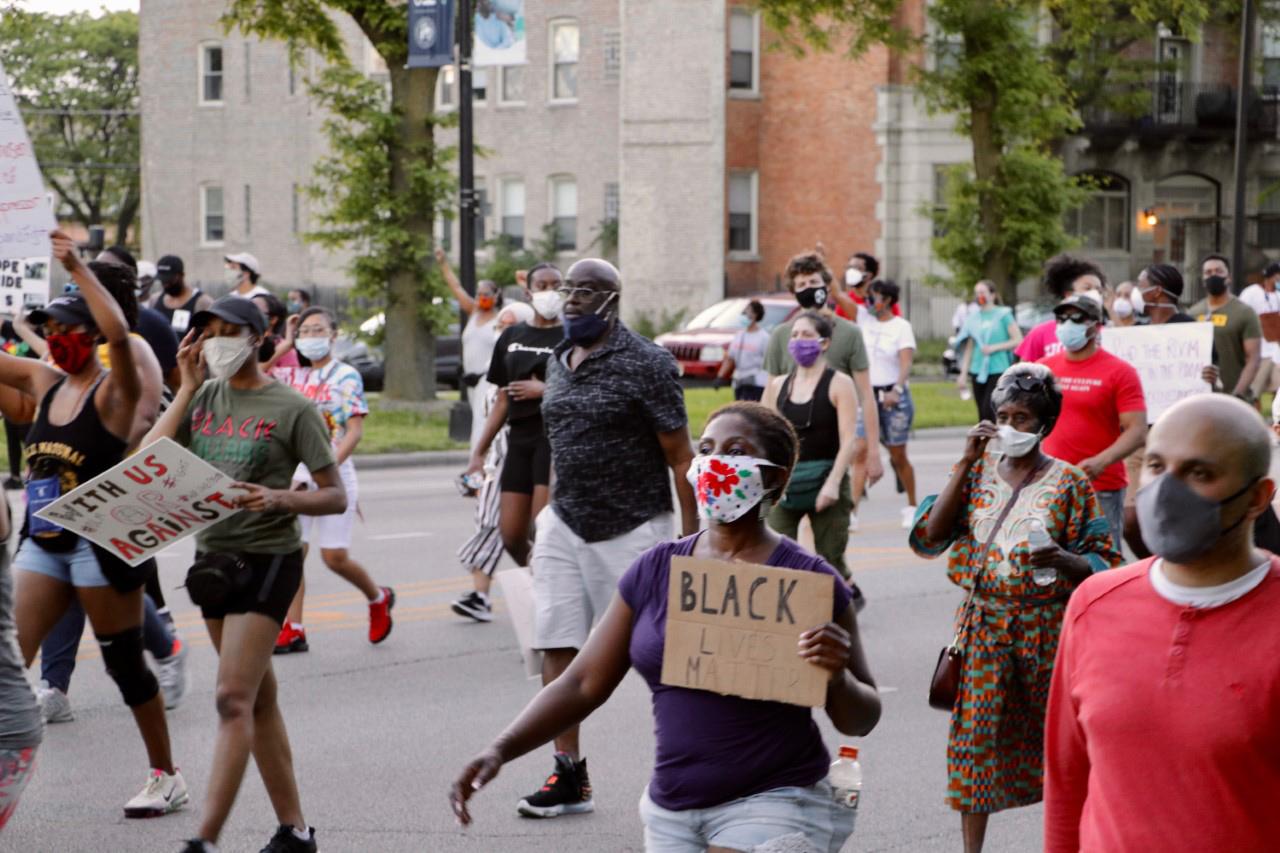 Protesters march down Martin Luther King Jr. Drive in Bronzeville during an evening protest on June 2, 2020 organized by local faith leaders. (Evan Garcia / WTTW News)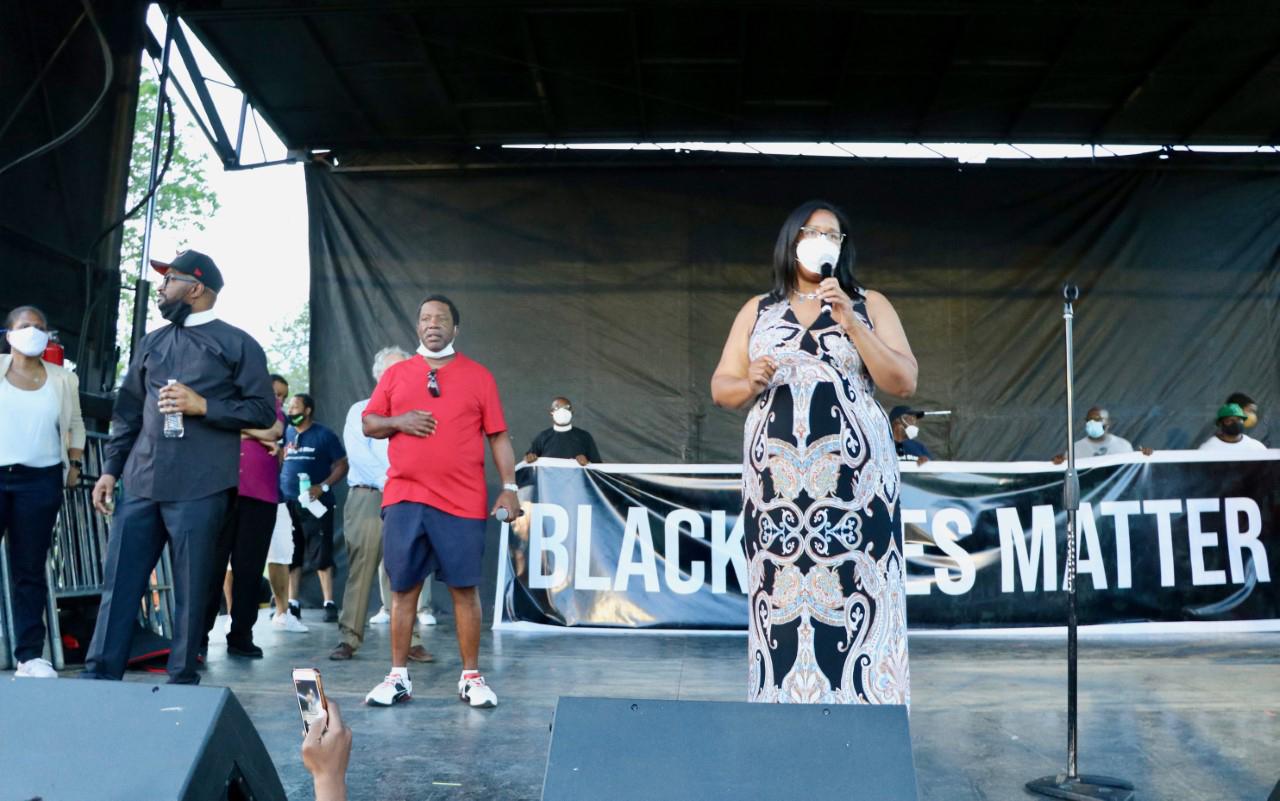 Chicago Treasurer Melissa Conyears-Ervin speaks to the crowd assembled behind Dyett High School in Washington Park at the culmination of a South Side protest on June 2, 2020. (Evan Garcia / WTTW News)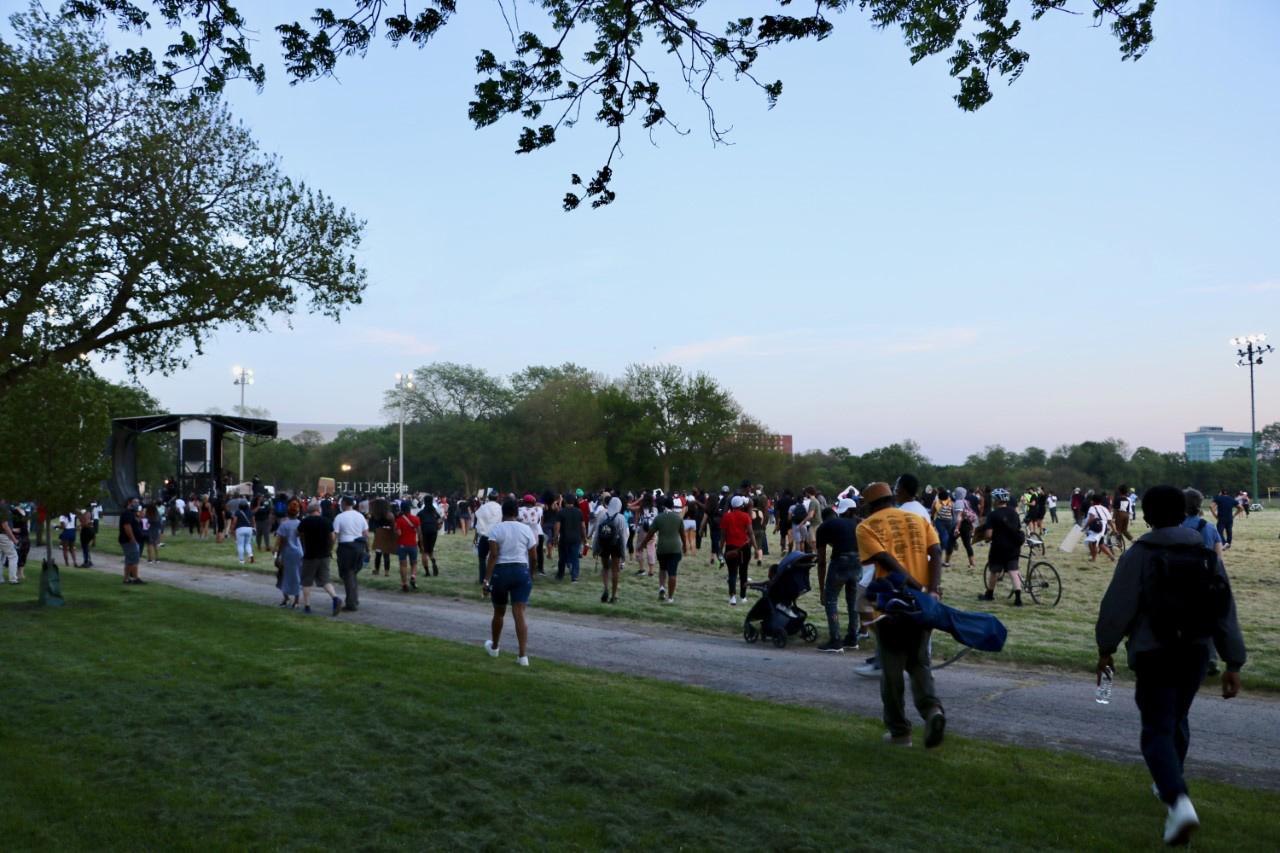 Protesters walk towards the stage in Washington Park for closing remarks from pastors, politicians and others. Throughout the event, organizer Pastor Chris Harris reminded attendees to leave as soon as the event ended, just before the city's 9 p.m. curfew. (Evan Garcia / WTTW News)
Follow Evan Garcia on Twitter: @EvanRGarcia
---