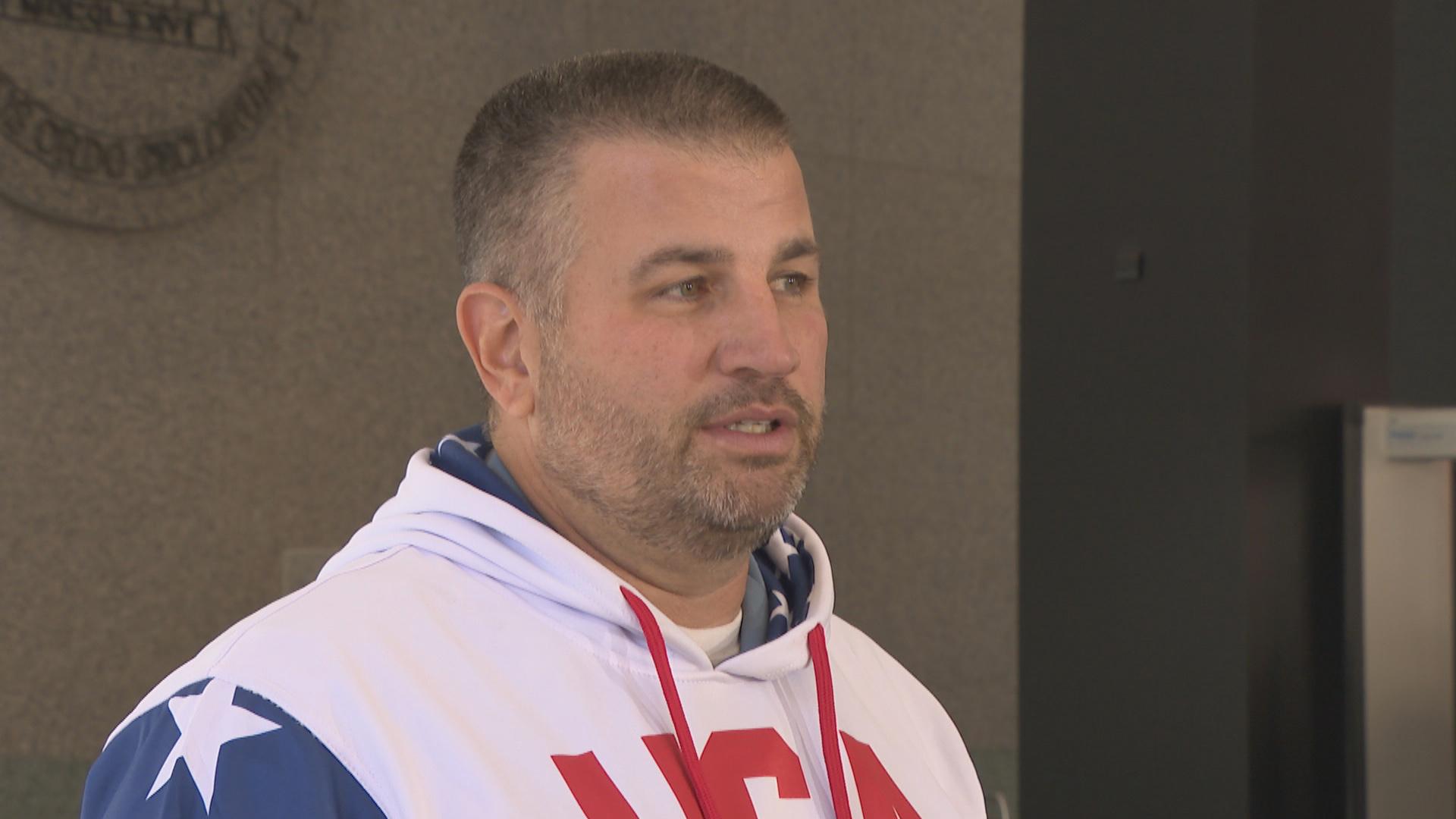 John Catanzara (WTTW News)
Chicago police officers have chosen a new union leader who has been vocal in his criticism of both the police department and the court-mandated changes coming to the Chicago Police Department.
The Fraternal Order of Police Lodge 7 announced Friday night that John Catanzara had won a runoff race with 55% of the vote – earning 4,708 votes to incumbent Kevin Graham's 3,872.
More: New Police Union President Catanzara Praised by Trump After Appearance on 'Fox & Friends'
Catanzara is reportedly on administrative duty; he was stripped of his police powers related to a police report he filed against former Police Superintendent Eddie Johnson when Johnson took part in an unsanctioned anti-violence protest in July 2018 that closed down the Dan Ryan Expressway.  
In his 25 years on the force, Catanzara has received no major awards, but six honorable mentions – more than 55% of officers. But according to the Citizens Police Data Project, he has also been the subject of 50 allegations — more than 96% of Chicago police officers.
WTTW News was unable to reach Catanzara on Saturday for comment.
Graham, the outgoing police union president, said "everything is in place for the officers to get the best contract they've ever had."
The FOP has been without a contract since July 2017.
In December, the FOP declared that it and the city were at an impasse, and asked to bring in an arbitrator. But the two sides have yet to settle on who that will be.
Negotiations have been at a standstill since the coronavirus pandemic.
Bargainers are unable to meet in person due to COVID-19 social distancing requirements, and such talks are "very difficult over the phone or Zoom or any of those," Graham said.
"It has been one of the privileges of my lifetime to lead the Chicago FOP for the last three years. The men and women of the Chicago PD are some of the finest people I have ever met in my life," Graham said. "They are … they have shown their bravery during this pandemic. My time as FOP President has been at some of the most difficult times in the police department's history. But I wish everyone well and that I hope that they eventually get a contract and that they are supported the way they deserve."
Graham ousted former FOP President Dean Angelo Sr. in a runoff in April 2017 on the promise that he would fight the "anti-police movement" and protect officers with a fair due process for discipline cases.
A contract would prove elusive, first under Mayor Rahm Emanuel and then his successor, Mayor Lori Lightfoot.
But the CPD came under the auspices of a new legally binding document in January 2019, when a federal judge approved a consent decree that requires the department to institute changes including oversight of officers in Chicago schools, adopting policies to discourage a "code of silence" by protecting officers who report misconduct, and tracking whenever a CPD officer points a gun.
The FOP attempted to legally intervene, but was thwarted.
Catanzara has been critical of the consent decree, at one point referring to it as "nonsense" during a December 2018 meeting of the police board, the civilian body that decides disciplinary cases involving Chicago police officers.
"Because the problem with this department, you guys sit here and preach accountability, you preach the whole consent decree nonsense, but the consent decree and accountability never travels in this building to anybody in a white shirt and never to the second floor of any police district in this city," he said during testimony.
The turnover is not just with CPD's labor organization. The department itself also has new top brass.
Last month, former Dallas Police Chief David Brown was sworn in as Chicago's police superintendent.
Brown has promised to reduce Chicago's homicide rate and to enforce the consent decree.
Follow Amanda Vinicky on Twitter: @AmandaVinicky
---