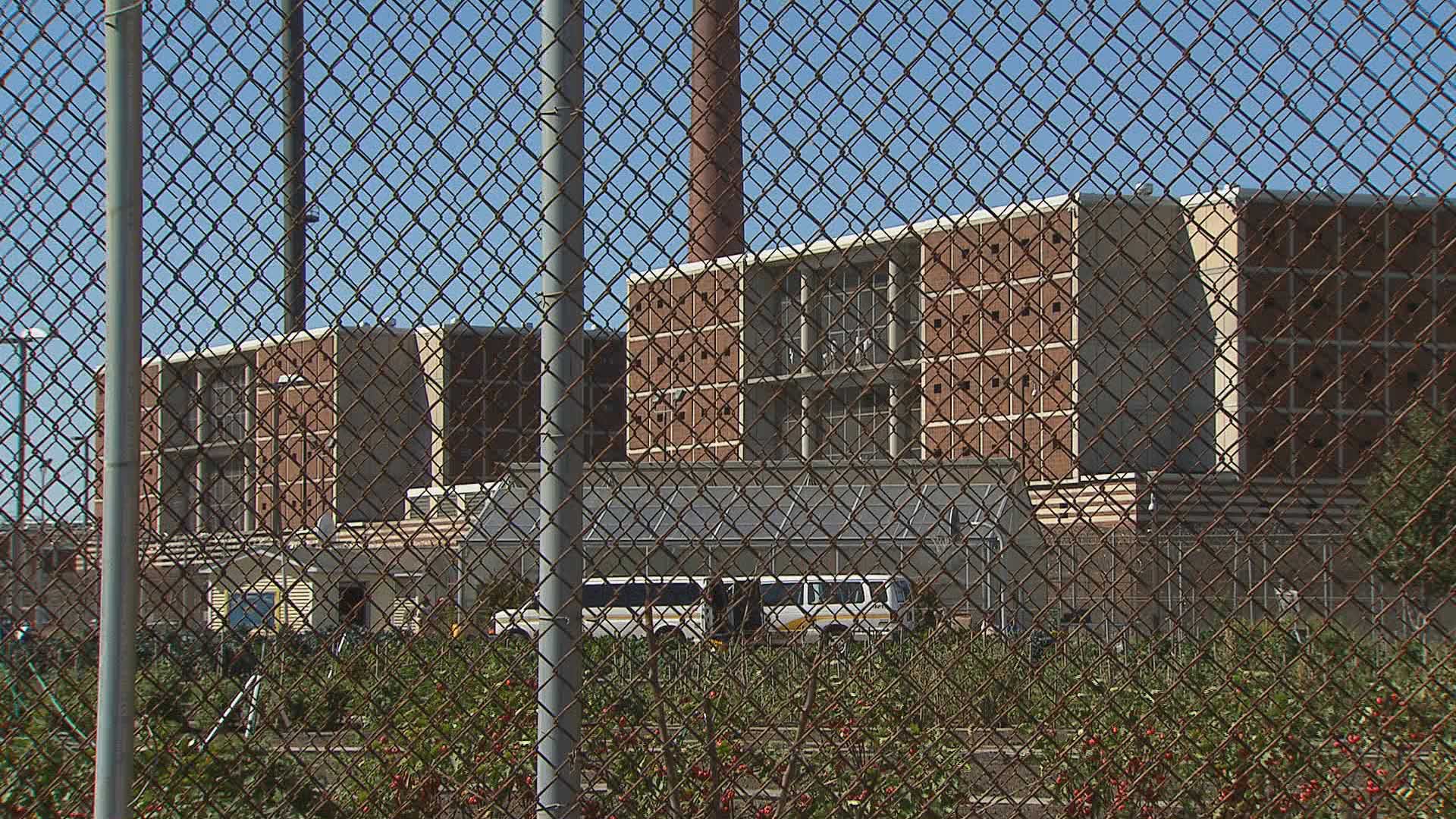 (WTTW News)
The Cook County Sheriff's Office has run out of the materials needed for its electronic monitoring program, meaning defendants who've been granted supervised release from the Cook County Jail will instead be ordered to stay there.
Sheriff Tom Dart informed Cook County court and elected officials in a letter Thursday that his office has "no additional equipment to assign" after the electronic monitoring (EM) program saw a 30% surge in recent months amid a continued push to release detainees during the COVID-19 pandemic.
"We will be returning all new EM orders to the issuing judge, and unfortunately will be holding anyone with an EM order in custody until their bond is modified," Dart wrote in the letter addressed to Cook County Board President Toni Preckwinkle, State's Attorney Kim Foxx, Circuit Court Clerk Dorothy Brown, Public Defender Amy Campanelli and Chief Judge Timothy Evans.
In a statement Thursday, Dart's office said it has been warning stakeholders about a potential shortfall in the electronic monitoring program "for weeks." On Tuesday night, they "reached that limit" when it assigned its final electronic monitoring unit.
The sheriff's office relies on two vendors – Attenti and Track Group – to provide its electronic monitoring equipment and call center services. Dart's spokesperson Sophia Ansari last week told WTTW News that those vendors had been limited by supply chain issues caused by the coronavirus pandemic.
She said her office had approved smaller equipment shipments from both vendors and was working with other agencies that use those same vendors to obtain any surplus inventory available. But even with those added devices, supplies ran out.
"We are working to address supply issues," Ansari said in an email Thursday, "but the solution to this crisis cannot simply be more equipment."
As of Thursday, there were 3,167 people in the electronic monitoring program, according to Dart. Last year, the program had an average daily population of 2,219.
In his letter, Dart said his office would not be maintaining an electronic monitoring "waitlist," but urged Evans to do so with "contribution from other stakeholders."
Dart's office said it has provided a list of every current electronic monitoring program participant to the offices of the state's attorney, public defender and chief judge, asking them to review those cases to determine whether it's appropriate to remove anyone from the program.
"I am calling on all stakeholders to develop a process for (1) ensuring that EM is being utilized only for defendants who require supervision in the interest of public safety and (2) removing individuals from EM after a period of successful supervision," Dart wrote.
The Chicago Community Bond Fund, an organization that has been highly critical of the sheriff's handling of the pandemic inside the jail, demanded the release of any detainees who remain in custody due to a lack of electronic monitoring equipment.
"As a result (of the shortage) an unknown number of people ordered to EM by judges will instead remain incarcerated in Cook County Jail," the group wrote in a statement, "where their lives will be at risk only because the county cannot provide the conditions of release."
As of Wednesday night, seven Cook County Jail detainees and two sheriff's office employees had died after testing positive for COVID-19. More than 500 detainees and nearly 400 correctional officers and staff have tested positive.
Contact Matt Masterson: @ByMattMasterson | [email protected] | (773) 509-5431
---