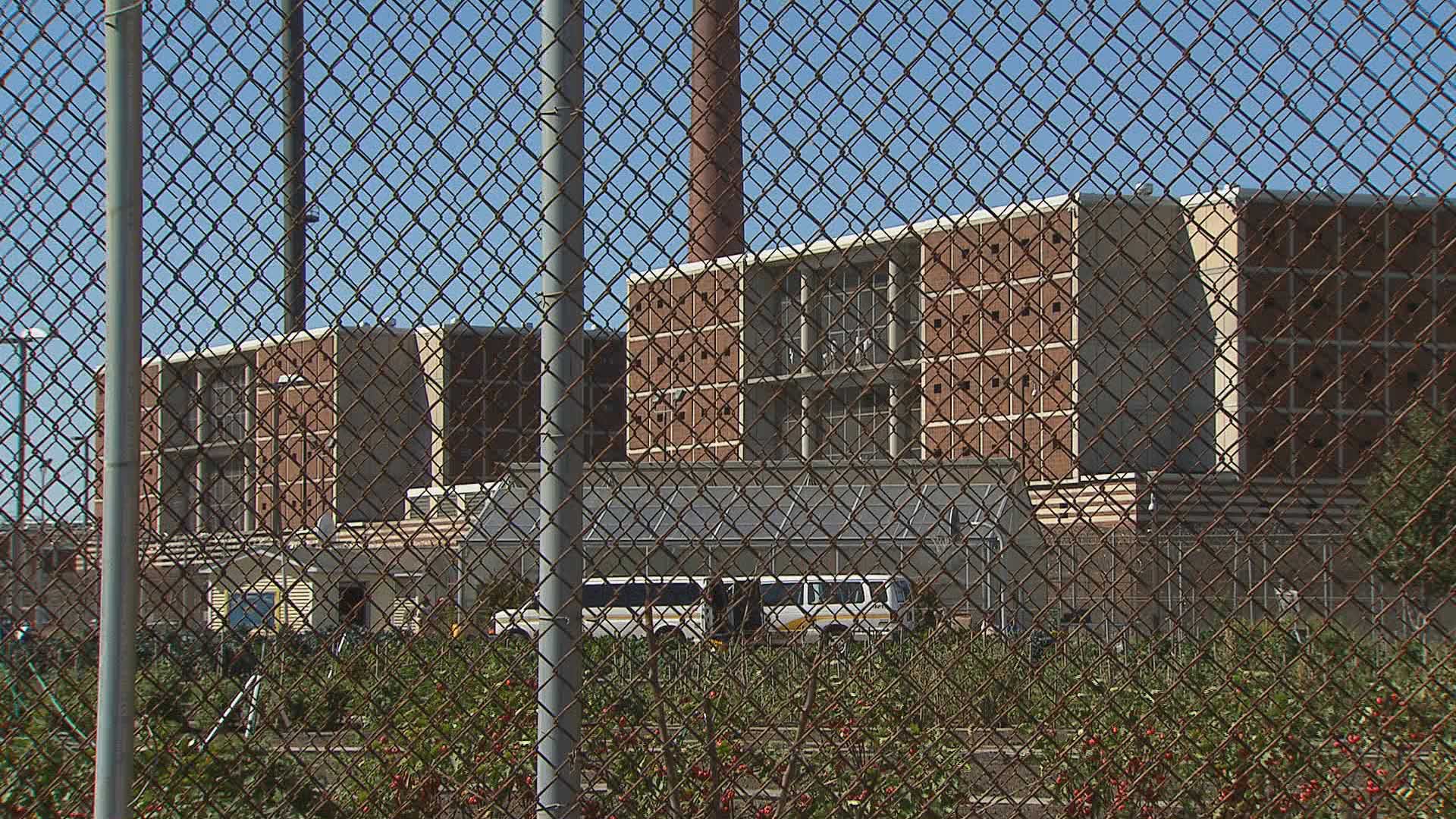 (WTTW News)
The number of detainees within the Cook County Jail is reaching historic lows during the COVID-19 pandemic. But as that number drops, the number of those being held on electronic monitoring devices has steadily risen, and it's now putting an increased strain on the availability of the equipment needed to maintain that program.
Two vendors have informed the Cook County Sheriff's Office that "supply chain issues" will begin to impact their access to the equipment, monitoring and call center services necessary for its electronic monitoring (EM) program, following a large increase in the number of users.
"If we no longer have any bracelets to assign, we cannot safely place someone in a residence to be monitored," sheriff's office spokeswoman Sophia Ansari told WTTW News in an email. "We cannot monitor them without equipment, and therefore would send those court orders to EM back to the issuing judge to modify the bond order."
Since March 1, the population at the Cook County Jail has fallen from more than 5,600 detainees down to 4,124 – a decline of 26%. On that same day, the sheriff's office was using electric monitoring devices on more than 2,400 defendants outside the jail, which it said was the largest such population in the country for any single jail and the most it had ever handled at a single time.
But over the last three weeks, another 700 defendants have been added to that program, pushing the total over 3,000.
"This increase took place without any additional staff or funding allocated to EM, as emergency staffing efforts were focused in (Cook County Department of Corrections)," Ansari said. "In the past, we have routinely made requests for additional funding for positions in EM, but budget restrictions did not allow for the increase."
The sheriff's office launched its electronic monitoring program in 1989, using it as a "community-based alternative incarceration concept," which allows for "pre-trial, and short-time sentenced inmates to remain in the community instead of being incarcerated in jail."
Those in the program are fitted with an ankle bracelet that's worn 24 hours a day and transmits a constant radio signal to a base unit with a built-in cellphone, according to the sheriff's office website. Over that phone line, the receiving unit informs authorities when the detainee enters and leaves their home, or if they attempt to tamper with any equipment.
The sheriff's office relies on two vendors to provide its electronic monitoring equipment and call center services.
The first is Attenti – which services the majority of the defendants on the electronic monitoring program – provides radio frequency equipment and monitoring services. Track Group, the second vendor, handles a smaller number of participants in the sheriff's GPS monitoring program, providing a base unit that plugs into an outlet in the participant's residence, and a bracelet that attaches to their ankle.
Both of those companies have informed the sheriff's office of supply chain issues as the manufacturing locations they use to create the base units and bracelets aren't currently able to produce at their regular capacity due to "staffing shortages, raw material shortages from further down the supply chain, and general slow-down policies put in place by distributors in light of COVID-19."
But Ansari said the sheriff's office has begun taking steps to prevent them from running out of materials.
They've approved smaller equipment shipments from both vendors and are working with other agencies that use those same vendors to obtain any surplus inventory they may have. 
Additionally, both Attenti and TrackGroup have sent alternative bracelets and base units the sheriff's office can use, according to Ansari, but those require additional training for staff.
Criminal justice reform advocates, the Cook County public defender and others have pushed in recent months for the mass release of medically vulnerable detainees who face a greater risk from the novel coronavirus in the jail.
That order has not come, but a federal judge has required the sheriff's office to improve social distancing efforts in the jail and provide detainees with soap, hand sanitizer and masks in order to prevent further spread of COVID-19.
As of Tuesday, six detainees and one correctional officer have died from complications of COVID-19. Nearly 500 detainees and more than 350 correctional officers and sheriff's employees have also tested positive, but many of them have since recovered.
The Cook County Jail had at one point been dubbed the nation's largest COVID-19 hotspot by the New York Times, though Sheriff Tom Dart said the only reason the jail had seen higher case numbers was because his was the first department to begin testing detainees.
Contact Matt Masterson: @ByMattMasterson | [email protected] | (773) 509-5431
---