The West Side neighborhood of Austin is one of the city's largest community areas, by both geographic size and population, with about 100,000 residents. It is marked by some beautiful stately old homes, and giant Columbus Park on the western edge, but also high rates of disinvestment, poverty and crime. 
Austin has become a hot spot for COVID-19 cases, following a trend in which African Americans are disproportionately getting sick and dying from the virus. According to the city of Chicago, Austin falls into a zip code that has recorded a COVID-19 case rate of between 431-720 people per 100,000. 
"The way COVID works is that it attacks the lungs, it attacks the oxygen in the blood, and then the other systems in the body start breaking down because people can't breathe, and unfortunately they go down quickly," said George Miller, CEO of the nonprofit Loretto Hospital in Austin. Miller says Loretto has seen 68 COVID-19 patients, and two of them have died.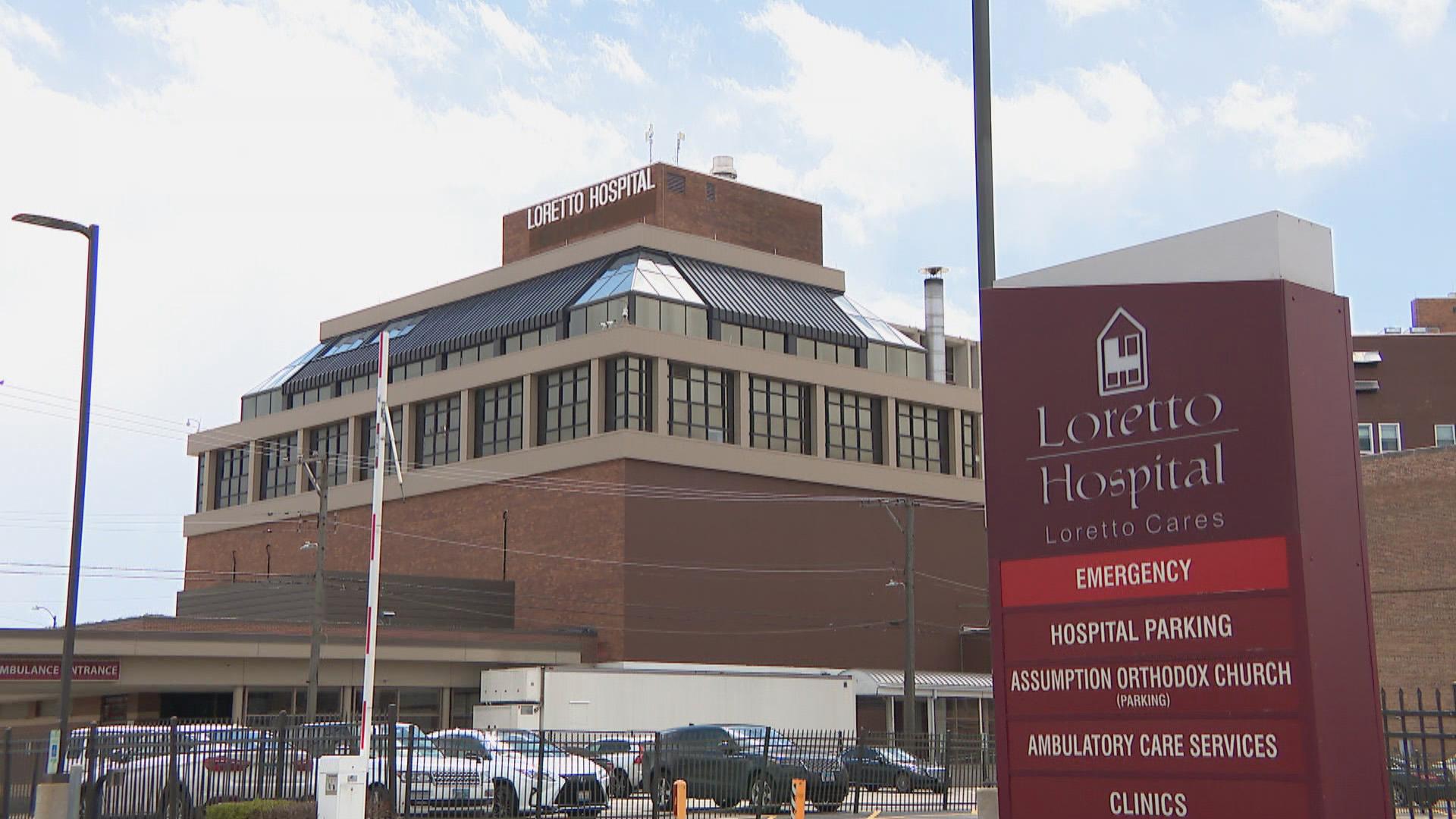 The nonprofit Loretto Hospital in Austin. (WTTW News)
But another factor possibly leading to higher rates of illness from the virus in Austin, according to a community nonprofit called the West Side Health Authority, is that many folks simply can't shelter in place. That's especially true for people between the ages of 18 and 30. Many live temporarily for a few weeks at a friend or family member's house. But following the governor's order to stay at home proves nearly impossible for youth that don't stay anywhere permanently. 
"Because of the COVID virus, they're not going to be able to go to their auntie's house, to their neighbors, to a friends," said West Side Health Authority CEO Morris Reed. "We want them to find one house to isolate themselves and stay safe, so they don't carry the COVID virus from house to house to house. Then we can hook them up with resources, like food from the Greater Chicago Food Depository."
And Reed says the organization has shifted services for youth, seniors and vulnerable populations by doing phone and home checkups. 
Meanwhile, Miller says the pandemic will have the effect of changing how Loretto Hospital provides health care permanently.
"Just more compassion from nurses and doctors, more distancing in waiting rooms," Miller said. "One other thing that will change for the better is doing more telemedicine. We can still take care of the patients, but they may not physically need to be here."
To say that Austin-area businesses are struggling due to the COVID-19 shutdown would be an understatement. Most of them are simply shut down. The Austin African American Business Networking Association says operations for local business owners can be precarious in good times, because the neighborhood doesn't enjoy high rates of foot traffic or other factors that would induce people to shop locally. He says 85% of all discretionary income is spent across the western border in affluent Oak Park. 
"Most of our businesses are in survival mode," said the association's president, Malcolm Crawford. "There's usually enough to survive to make it to the next month to make it to the next month. That's the way most businesses makes it."
But Crawford says that most business owners have learned to be resilient and connected to each other because of Austin's historic struggles.
"What I try to do is make sure that businesses are talking to each other, so if you have an issue – what's your issue? Is it something that another person can help with?" Crawford said.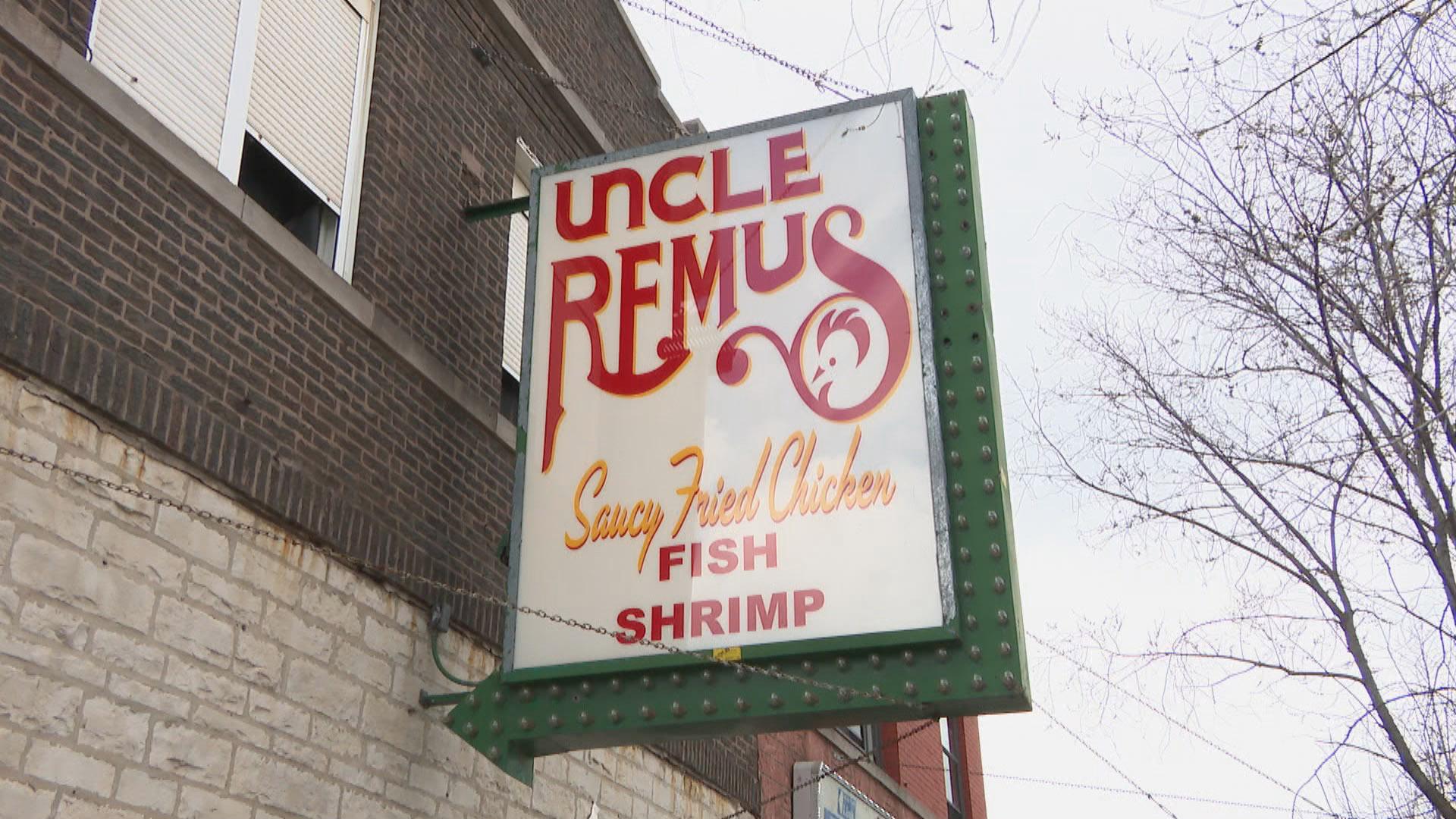 (WTTW News)
One of those businesses is Uncle Remus' Restaurant, whose flagship is at the corner of Madison and Central. Owner Charmaine Rickette has three locations and was about to open a fourth in suburban Bolingbrook, but the shutdown put a halt to those plans. She says her income is down by about half, but she has suspended her own pay to keep all of her employees, many of whom are ex-offenders, on board.
"This situation for them has taught me to institute something more as far as life skills for them," Rickette said. "But they literally live paycheck to paycheck to paycheck, so I didn't want them destitute, I didn't want them out and worried. So me taking that pay cut is why I'm able to keep everyone."
Another community staple is MacArthur's Restaurant, a southern cafeteria-style eatery that politicians frequent and that former President Barack Obama has often called his favorite restaurant in the city. MacArthur's has shut down completely rather than switch to all-delivery or takeout service.
Follow Paris Schutz on Twitter: @paschutz
---
Community Reporting Series
"Chicago Tonight" is expanding its community reporting. We're hitting the streets to speak with your neighbors, local businesses, agencies and leaders about COVID-19, the economy, racial justice, education and more. See where we've been and what we've learned by using the map below. Or select a community using the drop-down menu. Points in red represent our series COVID-19 Across Chicago; blue marks our series "Chicago Tonight" in Your Neighborhood.