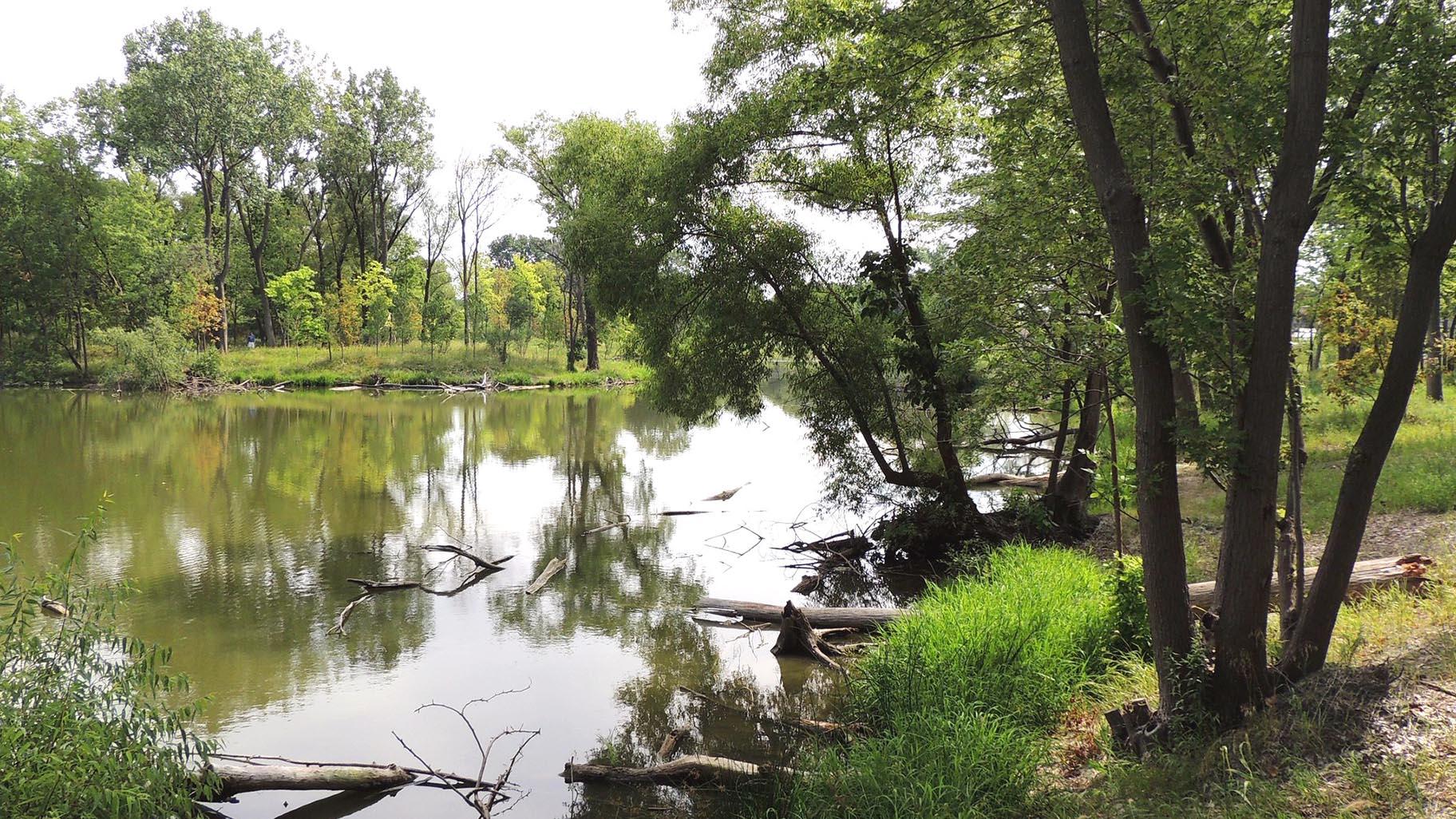 The 20-acre West Ridge Nature Preserve is temporarily closed. (John Iwanski / Flickr)
Just days after being included on a list of "underutilized" parks where Chicagoans could safely enjoy nature while observing social distancing guidelines to stem the spread of COVID-19, the West Ridge Nature Preserve was closed due to an influx of visitors.  
The gates to the 20-acre preserve, which opened in 2015 at 5801 N. Western Ave., were padlocked by the Chicago Park District on Friday. Though park field houses, playgrounds, basketball and tennis courts, and turf fields have been closed for the duration of Gov. J.B. Pritzker's stay-at-home order, wide-open green spaces in general have remained a haven for Chicagoans. Previously, only lakefront trails and parks, as well as the Bloomingdale Trail, had been placed off-limits.
The nature preserve's advisory council posted news of the closure: "Because of our narrow trails and relatively small footprint, social distancing has been difficult. Additionally, the unusually high number of coronavirus cases in the West Ridge community underscores how crucial it is to reduce the possibility of too many people in one space."
A secondary concern had been the usage habits of new visitors, many of whom were unaccustomed to the ways a nature preserve differs from a park, with the former including a requested adherence to designated paths.
"The damage done to our native grasses, plants and shrubs by people going off trail is significant," the advisory council said.
The grounds of the adjacent Rosehill Cemetery, which had been another popular walking destination, were also closed, as of April 7, to the public. The historic 160-year-old cemetery is currently open to visitors by appointment only.
Contact Patty Wetli: @pattywetli | (773) 509-5623 |  [email protected]
---