It may soon become much costlier to for Chicago residents to heat their homes. That's because state regulators are set to greenlight a major infrastructure upgrade to the city's deteriorating gas mains.
Peoples Gas says the project is necessary, but the Illinois attorney general says it could double natural gas bills in the next 15 years, and she is fighting to bring the cost down.
The Illinois Commerce Commission, which is the state agency that regulates utilities, could potentially give the green light to this project Tuesday. Peoples Gas, the primary natural gas utility in Chicago, has embarked on a massive infrastructure project to replace nearly all the gas mains in the city. The utility is ripping out 2,000 miles worth of old iron and steel pipes that are prone to leaking gas and replacing a lot of them with newer polyethylene pipes. It says the project could cost between $7 billion and $8 billion, and will take place over the next 20 years. But that means the costs are passed on to consumers in the form of higher gas bills.
According to an estimate from the attorney general, the average gas bill this year is around $1,200 for a residential customer. That could skyrocket to around $2,000 by 2033, and to just under $3,000 by the year 2045. Peoples Gas has a slightly more modest estimate, saying that gas bills will likely go up about 2 to 3 percent per year through the life of the project.
"I appreciate that customers have concern about their utility costs," said Andy Hesselbach, vice president of construction for Peoples Gas. "The challenge we have is we have an old system that's in need of replacement. It's like a roof repair on your house. It's not fun to replace your roof, but at some point there's a need to replace it. And we've reached that point where infrastructure needs to be replaced. And there is a cost."
The Illinois attorney general's office is arguing before the ICC that the project should be downsized and spread out over more years to make the cost hikes about half of what they're projected to be. They say that consumers are already paying high rates, and that the plan will really hit lower-income residents hard, especially during brutally cold months when heat is at a premium.
"Peoples Gas customers pay some of the highest natural gas rates in the Midwest," said Cara Hendrickson, chief of the attorney general's Public Interest Division. "We are already starting at a place where they have had five rate increases over 10 years. The cost of this program will continue to increase over the life of the program. We've requested that the rise in prices be about half of what Peoples Gas has called for. That's enough to improve infrastructure, but to prioritize mains that need to be replace in order to ensure the cost is more affordable to consumers."
This project has been fraught with problems. The ICC delayed a ruling on it last year because of concerns over scope and cost, but they are likely to proceed with it now, with stipulations for more oversight of Peoples Gas. Before that, Peoples Gas was caught withholding the true price of the project and had to pay an $18 million fine to the state (this occurred while the company was being sold to its current owner, the Wisconsin Energy Corporation, which says that the problems of the past are under control).
Crews will work in 2018 on replacing gas mains in the following neighborhoods:
Portage Park, Albany Park, Bowmanville, South Edgebrook, Mayfair, Austin, Beverly, South Shore, Morgan Park and Stony Island Park.
Peoples Gas will also install all gas meters on the outside of homes and buildings, a move they say will increase safety and be less of a nuisance to customers.
All parties agree the project is needed and that costs are going up. What the utility and regulators are wrestling over is how much.
Follow Paris Schutz on Twitter: @paschutz
---
Related stories: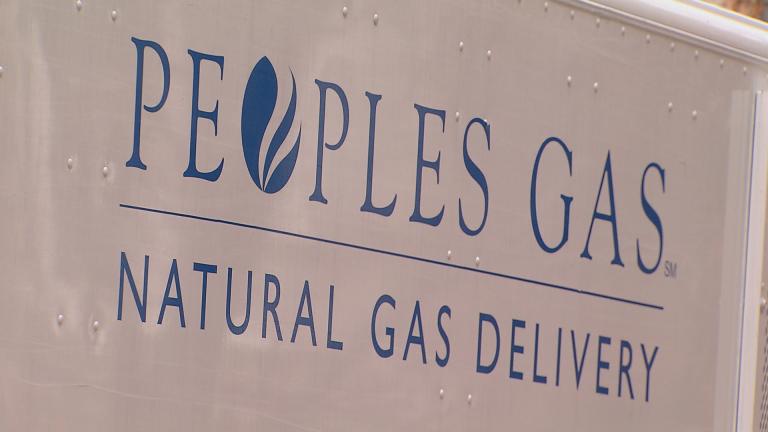 Regulators Probe Massive Peoples Gas Pipeline Upgrade
March 2, 2017: Why regulators are taking another look at Peoples Gas' expensive plan to overhaul its infrastructure and stick natural gas customers with the bill.
---
Peoples Gas, CUB Discuss Gas Main Replacement Program
Feb. 15, 2016: The Citizens Utility Board and Illinois Attorney General Lisa Madigan have accused Peoples Gas of deliberately misleading regulators about the ballooning cost of a huge program to upgrade gas lines around Chicago. 
---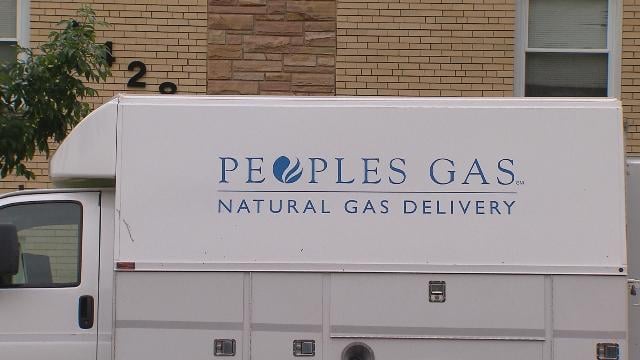 Consumers to Pay Higher Gas, Electric Bills
July 28, 2015: Crain's Chicago Business senior reporter Steve Daniels takes a closer look at the soaring cost of Peoples Gas' massive gas main replacement program and higher charges coming to Commonwealth Edison customers.
---