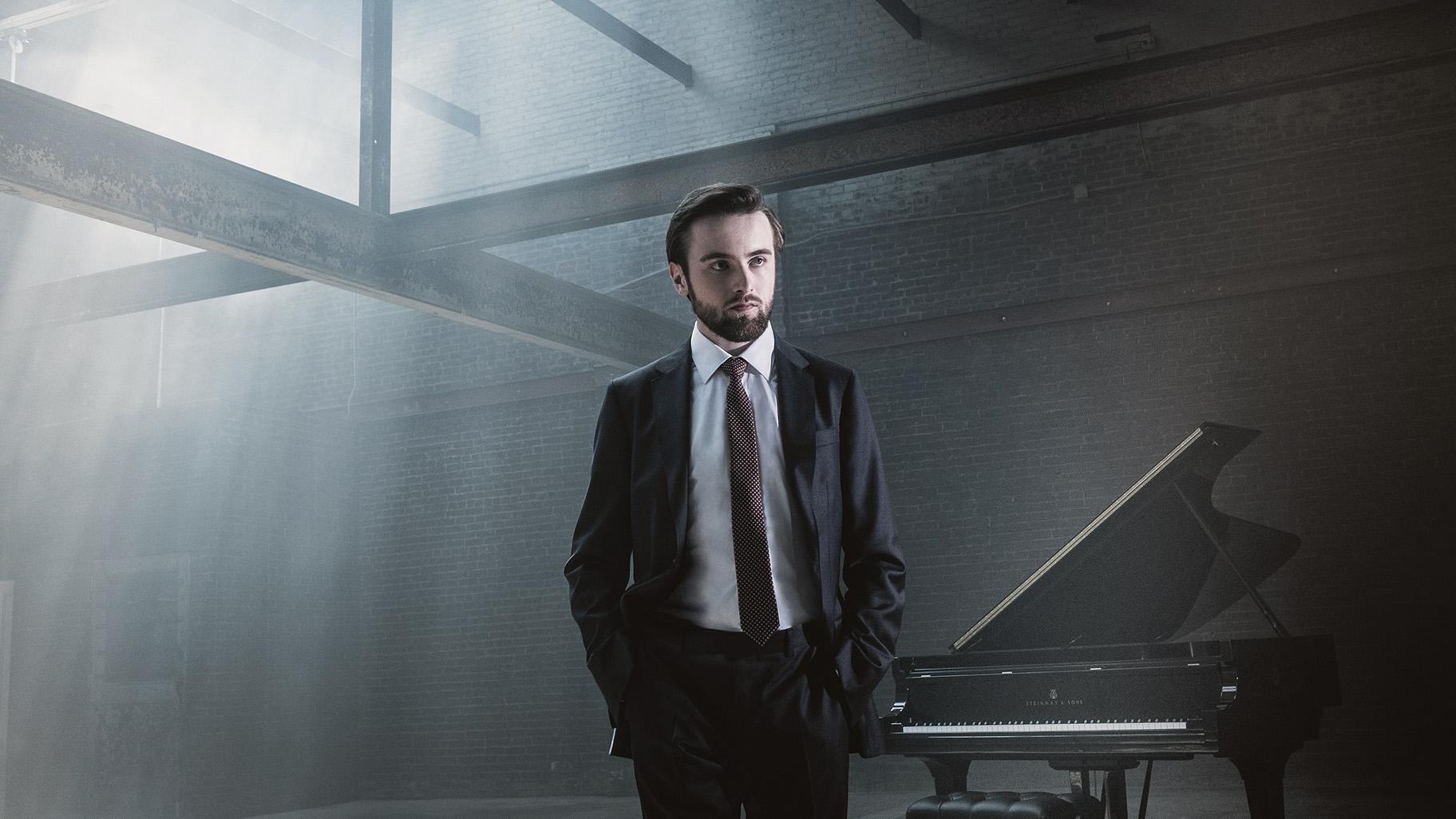 Pianist Daniil Trifonov (Credit: Dario Acosta)
Many of the concerts at Symphony Center are one-time-only events for which Orchestra Hall's 2,500 seats are nearly sold out. And though these might be labeled as "here today, gone tomorrow" performances, attention must be paid to the hours of remarkable music-making brought to the stage, and the indelibly etched memories left with all those lucky enough to have heard them.
A few recent cases in point: Sunday afternoon's breathtaking and revelatory all-Bach concert by the Russian-bred, New York-based pianist Daniil Trifonov, and, later that night, the Centennial Celebration of the Civic Orchestra of Chicago (which prepares the most gifted emerging professional musicians for the next step in their careers), led by its newly appointed principal conductor, Ken-David Masur, and joined by guest artist and enthusiastic mentor, cellist Yo-Yo Ma.
And that is not all: In mid-February there was the thrilling concert by the Chinese pianist Yuja Wang whose intensely personal and altogether virtuosic program ran the gamut from Bach to Chopin, Ravel, Berg and more, creating the effect of a great impressionist/expressionist/romantic/modernist musical mural.
On top of all this, a stellar triumvirate comprised of pianist Emanuel Ax, violinist Leonidas Kavakos and Yo-Yo Ma will join for a performance of three Beethoven Piano Trios on Monday night.
But first, Trifonov – an intense, wraithlike man who might easily be cast as Raskolnikov in a dramatization of Dostoyevsky's "Crime and Punishment." That intensity was palpable throughout his marathon performance of all 14 sections of "The Art of the Fugue," Bach's extraordinary exploration of the possibilities of counterpoint, which can be defined as "the relationship between voices that are harmonically interdependent, yet independent, in rhythm and contour."
Framing these pieces were Bach's Chaconne from "Partita No. 2 in D Minor" (as arranged by Brahms for the left hand only – a work that ingeniously worked to suggest how two hands are the essential instruments of counterpoint) – and finally "Jesu, Joy of Man's Desiring," Dame Myra Hess' piano transcription of Bach's glorious chorale that brought what was already a spiritual experience to a grand finale. And then, as if that were not joy enough, there were a trio of exquisite encores of short, immensely engaging pieces by three of Bach's sons.
Trifonov's bravura technique is a given by now. His control of the most extreme shifts in speed and dynamics is stunning. And here, his ability to tap into the emotion in Bach's "experiments" was phenomenal. While his interpretation of Bach possessed a fiercely modern quality, it also was a powerful reminder of the composer's transcendent, timeless genius.
The joy that emanated from the Civic Orchestra of Chicago concert was twofold. First, at a time when there is much despairing talk of the loss of interest in classical music and "the aging of the audience," here was a grand-scale orchestra of supremely talented young musicians who could easily hold their own on the world stage and assure the future of that music. In addition, as explained in a charming video shown during the concert, these musicians not only hone their own skills with the Civic, but help introduce young people to its wonders in free concerts and school programs throughout the city (and beyond).
.@CivicChicago, the CSO's training orchestra, which was founded by second CSO music director Frederick Stock during the 1919/20 season, gives its Centennial Celebration Concert which is led by Principal Conductor Ken-David Masur and features @YoYo_Ma as soloist.

@toddrphoto pic.twitter.com/XleC80GRYQ

— Chicago Symphony Orchestra (@chicagosymphony) March 2, 2020
---
Sunday's program opened with the orchestra giving a rip-roaring performance of Berlioz's "Roman Carnival Overture" and a hypnotic, aptly dizzying rendering of Ravel's "La Valse." And what became immediately clear was how (just as it is with the CSO itself), every section of the orchestra – strings, winds, brass and percussion – is a powerhouse.
The concert's great love-fest among audience, musicians and conductor Masur was set in motion with the arrival of Yo-Yo Ma and the orchestra's luminous performance of Dvorak's "Cello Concerto in B Minor," with its ravishing mix of the celebratory and elegiac. And when it was all over it was all but impossible to leave the hall without thinking that were he to run for president in the coming election Yo-Yo Ma would win by a landslide. Just imagine that possibility.
Note: For tickets to Monday night's Beethoven concert (March 2 at 7:30 p.m. at Symphony Center, 220 S. Michigan Ave.), call (312) 294-3009 or visit cso.org.
Follow Hedy Weiss on Twitter: @HedyWeissCritic
---