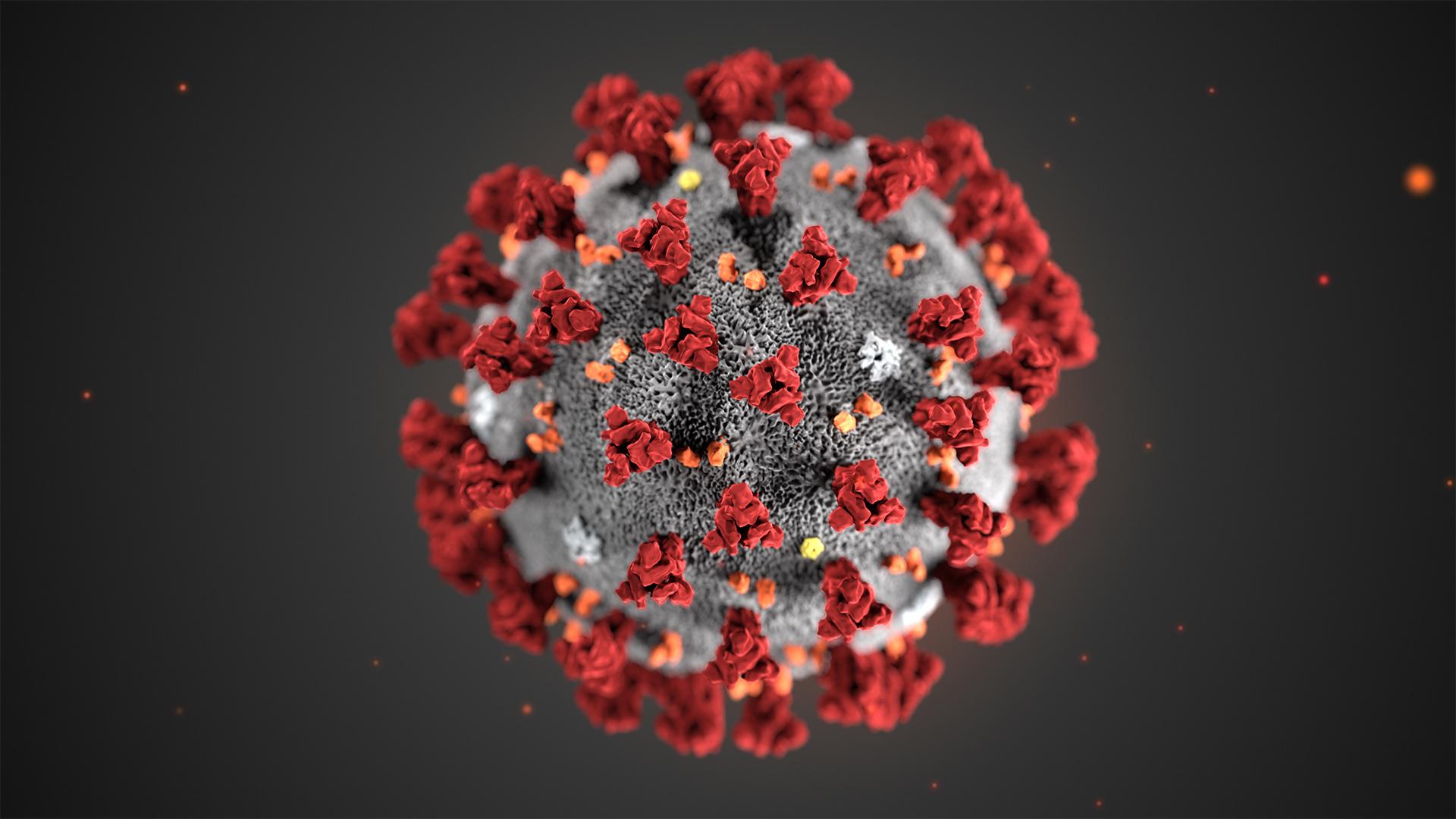 This illustration provided by the Centers for Disease Control and Prevention in January 2020 shows the 2019 Novel Coronavirus (2019-nCoV).
State health officials say they're taking preventative actions to limit the spread of the novel coronavirus. The annoucement comes a day after the Centers for Disease Control and Prevention warned that it's only a matter of time before the virus begins to spread in the U.S.
The novel coronavirus, known as COVID-19, is not spreading across Illinois or the U.S., where there have so far been 14 confirmed cases, according to state health officials.
"As additional cases of COVID-19 are diagnosed in an increasing number of countries, the Illinois Department of Public Health is working with health care providers and local public health officials, the Centers for Disease Control and Prevention, and other state agencies to coordinate a robust response and take every possible step we can to prepare," IDPH Director Dr. Ngozi Ezike said in a statement Wednesday.
More than 80,000 cases have been reported in 34 countries, with nearly 2,500 of them outside of China, where the virus was first reported, according to the World Health Organization. 
"As we've seen from recent countries with community spread, when it has hit those countries, it has moved quite rapidly," Dr. Nancy Messonnier, director of the CDC's national center for immunization and respiratory diseases, said Tuesday. "As more and more countries experience community spread, successful containment at our borders becomes harder and harder."
On Wednesday, Chicago Mayor Lori Lightfoot said she was "disappointed" by federal officials' comments Tuesday about the coronavirus, and that the city is well prepared should new cases emerge.
"We feel very prepared to address this issue and I don't want people to take from the comments yesterday at the federal level that they should somehow be worried and that we're not prepared at the city. We are absolutely prepared," Lightfoot said.
Among those diagnosed in the U.S. was a Chicago couple. In that case, a woman in her 60s traveled to Wuhan, China, and infected her husband in what was the first person-to-person spread of the novel coronavirus in the U.S. The couple was recently released from quarantine, according to local health officials.
"The risk to the general public from COVID-19 remains low and there is no community spread of the virus in Chicago," the Chicago Department of Public Health said in a statement Tuesday night. "But we continue to monitor the international and domestic situation closely, plan ahead, strengthen and refine our local public health response, and confer with our federal and local partners."
Officials are ready to ramp up response efforts if needed, Lightfoot said. "In the event we need to take extraordinary measures whether it's in schools, whether it's in businesses (or) in government, we're prepared to do that," Lightfoot said. "But I don't want to get ahead of ourselves and suggest to the public that there's a reason for them to be fearful."
While residents should be diligent, they should go about their daily lives, Lightfoot said, adding: "Chinatown is safe."
In Illinois, 70 people have been tested for the virus. Two have tested positive for the disease, 66 tested negative and two results are pending as of Wednesday morning, according to IDPH, which is working to increase capacity for testing to ensure quick results.
The state health agency says it is conducting hospital assessments to determine all available capacity in the event more people become sick and need medical care. IDPH is also assessing the availability of personal protective equipment, such as gloves, gowns and masks for health care workers.
"Illinois has already led the charge, becoming the first state to be able to test for COVID-19 at state laboratories. As we move forward, we are working across city, state, and federal agencies to identify all available resources and ensure we are using every tool to keep our communities safe," Ezike said.
While the agency will continue its efforts to contain the virus, it will also use community mitigation strategies to slow the spread of the virus using everyday preventive strategies, such as frequent handwashing, routine cleaning of frequently touched surfaces and objects, and covering coughs and sneezes. People should stay home when they are sick.
Coronaviruses are respiratory viruses that range from the common cold to more serious illnesses, like SARS and MERS, and are generally spread via droplets in the air when people cough or sneeze, as happens with the common cold, according to officials. There is no treatment or vaccine for it.
For more information about the coronavirus, visit IDPH's website, call its dedicated COVID-19 hotline (800-889-3931) or send an email.
Contact Kristen Thometz: @kristenthometz | (773) 509-5452 |  [email protected]
---