State and local health officials say a Chicago-area couple who had contracted the novel coronavirus, now called COVID-19, are in good health and no longer being quarantined.
Officials sought to reassure the public Thursday that the risk of contracting the deadly virus is low, and that Chicagoans should go about their daily lives. That includes visiting the city's Chinatown neighborhood, which has been struggling economically since the virus started making headlines.
Chinatown was the site of a press conference Thursday morning, where the overarching message was: have no fear, the situation is under control. There are still just two known cases of coronavirus in the area, officials said, referring to a 60-year-old woman who traveled to Wuhan, China, and infected her husband in what was the first person-to-person spread of the novel coronavirus in the U.S. The couple was successfully treated and has not spread the virus to anyone else.
"Those individuals are free to move about the community without any limitation," said Chicago Health Department Commissioner, Dr. Allison Arwady. "There's still some monitoring of health care workers who cared for these patients. We always care about the last exposure, whether that's folks who traveled to China are health care workers, and we want to monitor them for 14 days after last exposure."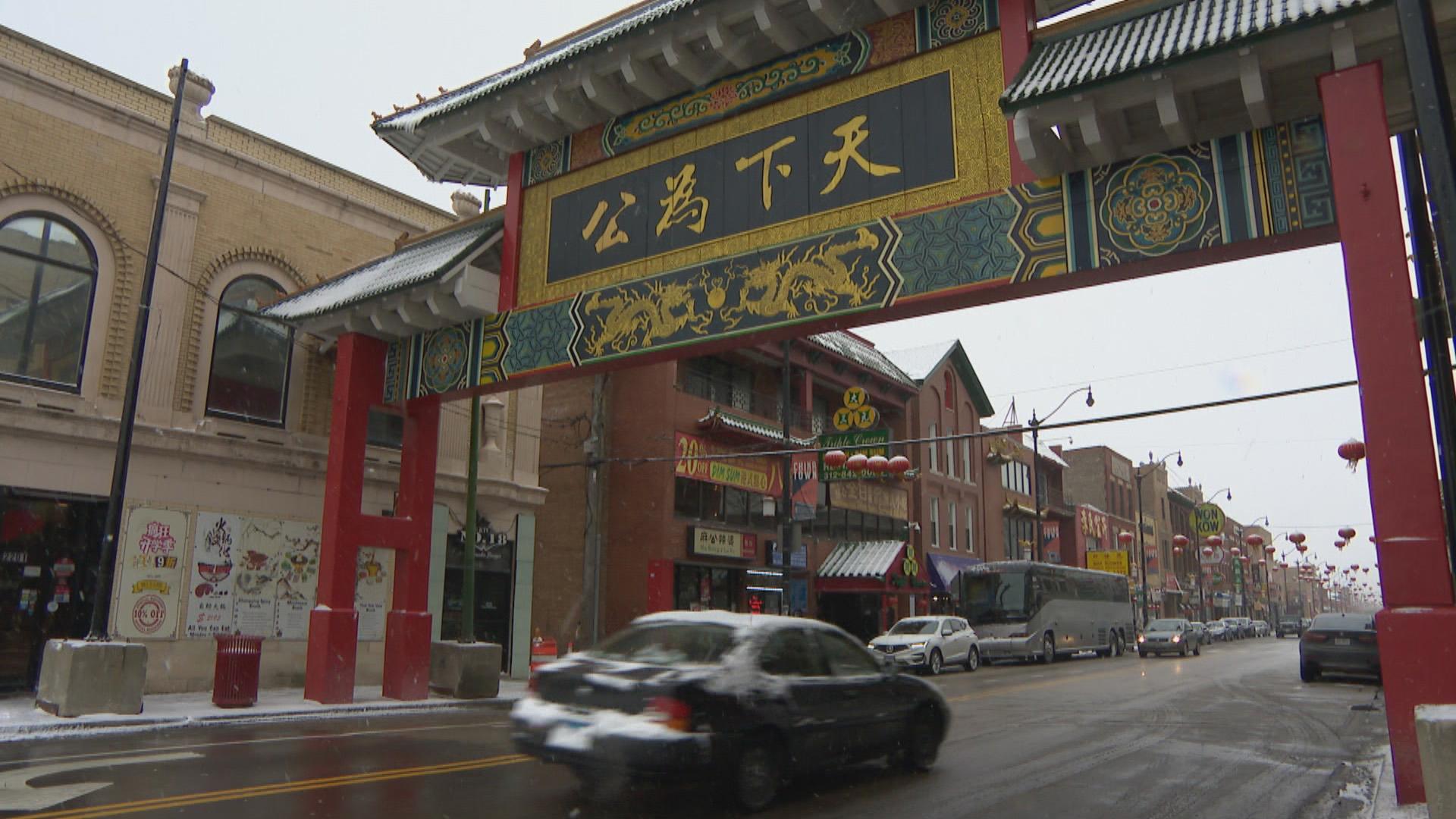 Chicago's Chinatown neighborhood has been struggling economically since the virus started making headlines. (WTTW News)
Though the virus is supposedly under control, patrons appear to be avoiding Chinatown – in particular, area restaurants – despite the fact that there are no known cases in that area. Business owners say they assume people fear some kind if transmission from those who may have recently traveled to China. But the president of the Chinatown Chamber of Commerce says those fears are unfounded; Chinatown is open for business.
"We do not see anything around here," said Chinatown Chamber of Commerce Chairman Mabel Moy. "We don't need to wear masks. We don't need to do anything abnormal. We should live a normal life, go out to eat, go to shop. In our area, we are very safe. The spreading … we don't see any sign of it."
At one of those businesses – the Park to Shop grocery store on 22nd Street – store manager Shan Li Wu says sales have been down 10% to 20% since concerns about the virus were first raised.
"I guess people are careful about their health, and they will just avoid even the small chance to get any kind of sick, so they don't want to go out, just stay at home and stay healthy," Wu said.
Health officials say testing at O'Hare International Airport for individuals who have traveled from China has turned up no results of the illness. And there are only 15 confirmed cases in the U.S. to date, they say. But in China, the death toll has surpassed 1,000, and the number of people infected is nearing 60,000.
Health officials say a vaccine is being worked on – but currently the only medication that exists is to treat the symptoms. There is no cure yet.
Follow Paris Schutz on Twitter: @paschutz
---