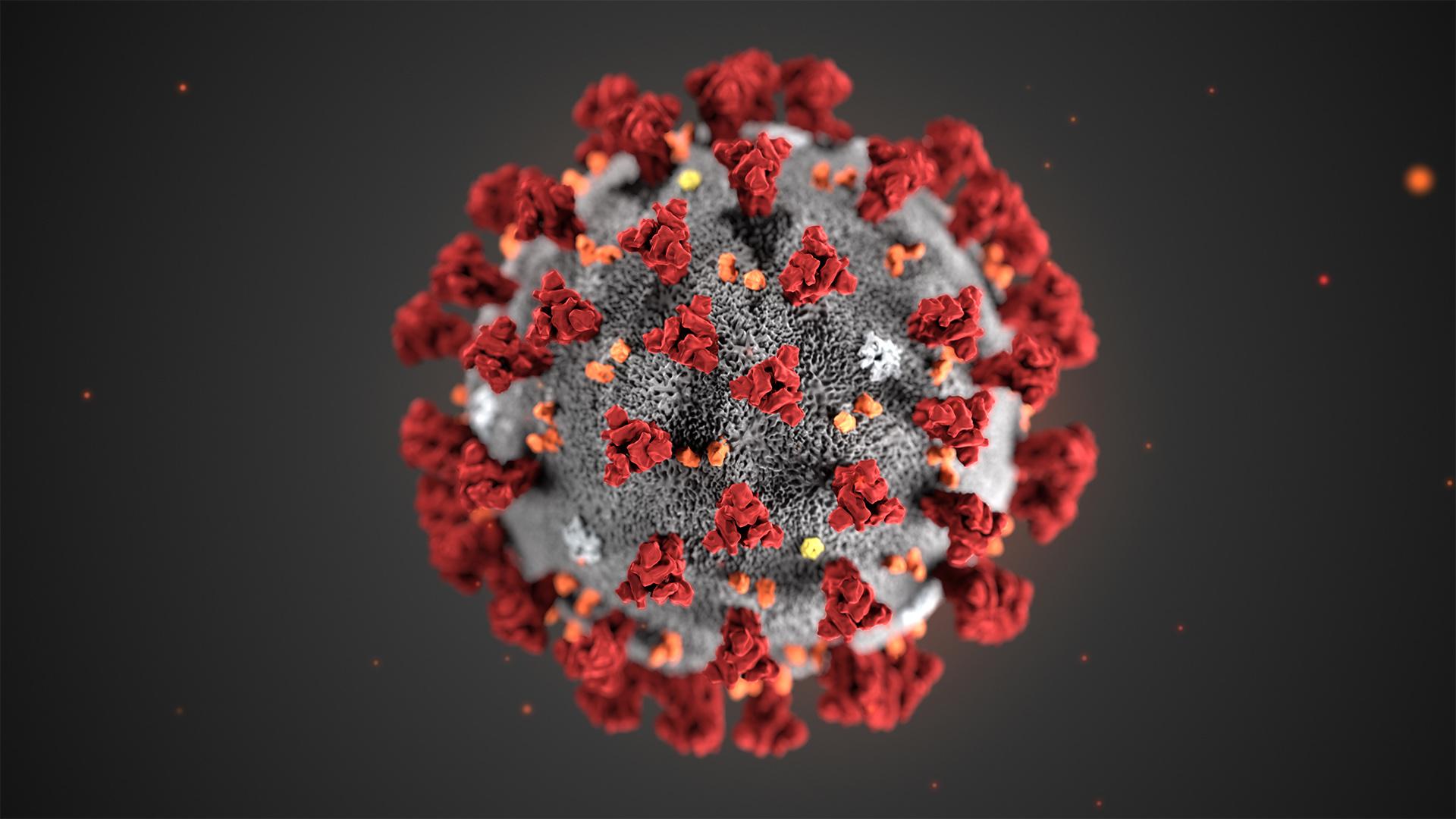 This illustration provided by the Centers for Disease Control and Prevention in January 2020 shows the 2019 Novel Coronavirus (2019-nCoV).
Health officials reported Thursday the first person-to-person spread of the novel coronavirus in the U.S. was between a Chicago couple.
The two mark the only confirmed cases of coronavirus in the state.
That announcement came just hours before the World Health Organization declared the outbreak a global health emergency, which it defines as an "extraordinary event" that poses a risk to other countries and requires a coordinated international response. In China, there are more than 7,800 confirmed cases of the virus, which has killed 170 people. The virus has been reported in 18 other countries, including the U.S.
In Chicago, a man in his 60s became infected via his spouse, who had recently traveled to Wuhan, China, before becoming ill, health officials said. The man did not travel to China, according to health officials.
"We understand this may be concerning, but based on what we know the immediate risk to the general public is low," said Dr. Robert Redfield, director of the Centers for Disease Control and Prevention.
Illinois health officials reiterated that message, saying the Chicago man did not attend any large gatherings before he began experiencing symptoms. "The virus is not spreading widely across the community," said Illinois Department of Public Health Director Ngozi Ezike.
The man began developing symptoms two days ago and was hospitalized at that time, according to Chicago Department of Public Health Commissioner Allison Arwady. He remains in isolation in stable condition, according to health officials, who declined to say where he was receiving treatment. His wife, the first person in Illinois to be diagnosed with the illness, remains in the hospital in stable condition, health officials said.
"I recognize this news may raise people's concerns," said Arwady. "I want to state clearly that this development is something we have been prepared for."
Health officials had been monitoring the man, along with others who have had close contact with his wife, since last week. "We follow up every day for any new symptoms," said Arwady. "The CDC thinks it takes 2-14 days to develop symptoms of the novel coronavirus after being exposed."
As part of that surveillance, the man was tested for the virus prior to developing symptoms. He was already in the hospital when health officials received the test results Wednesday night confirming he had it, according to Arwady.
Health officials say they are investigating the locations he visited in the past two weeks and potential exposure he had with close contacts, or those who had at least 10 minutes of face-to-face contact with him.
In Illinois, 21 people are considered to be "under investigation," according to Ezike. "We could see more cases among individuals who have had close contact. But I want to reassure the public, we are actively monitoring and implementing transmission precautions to minimize the risk of spread."
Limited person-to-person spread of the virus has been seen among close contacts of infected travelers in other countries, according to the CDC. There are now six confirmed cases of the novel coronavirus in the United States, according to the CDC, which is investigating 165 patients. Of those, 68 have tested negative for the novel coronavirus.
Coronaviruses are respiratory viruses that range from the common cold to more serious illnesses, like SARS and MERS, and are generally spread via droplets in the air when people cough or sneeze, as happens with the common cold, according to officials. IDPH said it's not clear how easily transmissible the strain is that originated in Wuhan, known as the novel coronavirus, and that there is no treatment or vaccine for it.
To help prevent the spread of coronaviruses, officials advise avoiding people who are sick and washing your hands often with soap and water for at least 20 seconds. If you haven't washed your hands, don't touch your eyes, nose or mouth.
"The CDC does not recommend face masks for the general public," said Dr. Nancy Messonnier, director for the CDC's national center for immunization and respiratory diseases, in a Thursday press call. "The virus is not spreading in the general community."
Contact Kristen Thometz: @kristenthometz | (773) 509-5452 |  [email protected]
The Associated Press contributed.
---