Fulton Market in Chicago's West Loop is home to some of the city's trendiest restaurants – and its highest rents.
But the area's history as an economic powerhouse is anything but new.
Geoffrey Baer takes us back in this edition of Ask Geoffrey.
---
I used to own several buildings in the Fulton Market neighborhood. Could you tell us about the history of the area? Especially since this neighborhood has just exploded in recent years.
– Ray Dempsey, Brandon, Florida
Fulton Market in the West Loop is known for its stylish restaurants and high-end apartment buildings – a far cry from its former life as an integral part of Chicago's meatpacking industry, where animals were processed and sold wholesale in large quantities.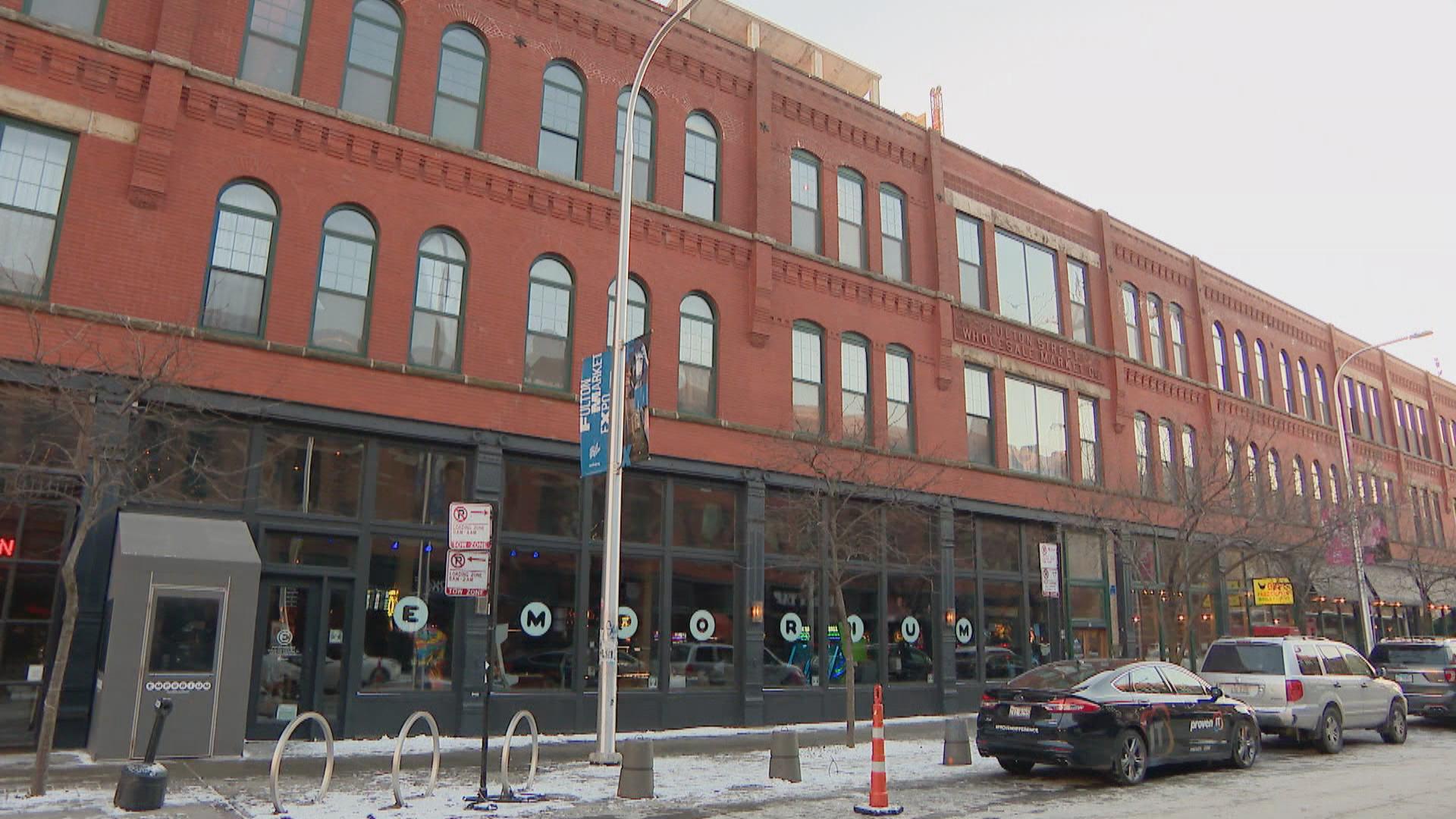 (WTTW News)
In fact, two of the buildings Dempsey once owned are the oldest meatpacking buildings in the district — the onetime home of the Fulton Street Wholesale Market Company. They're located across the street from each other on Fulton between Green and Peoria streets.
These buildings once housed dozens of individual meat wholesalers. The companies sold items like dressed beef, hogs and veal to hotels, restaurants, grocery stores and butchers. Apparently, some even sold pelts and hides!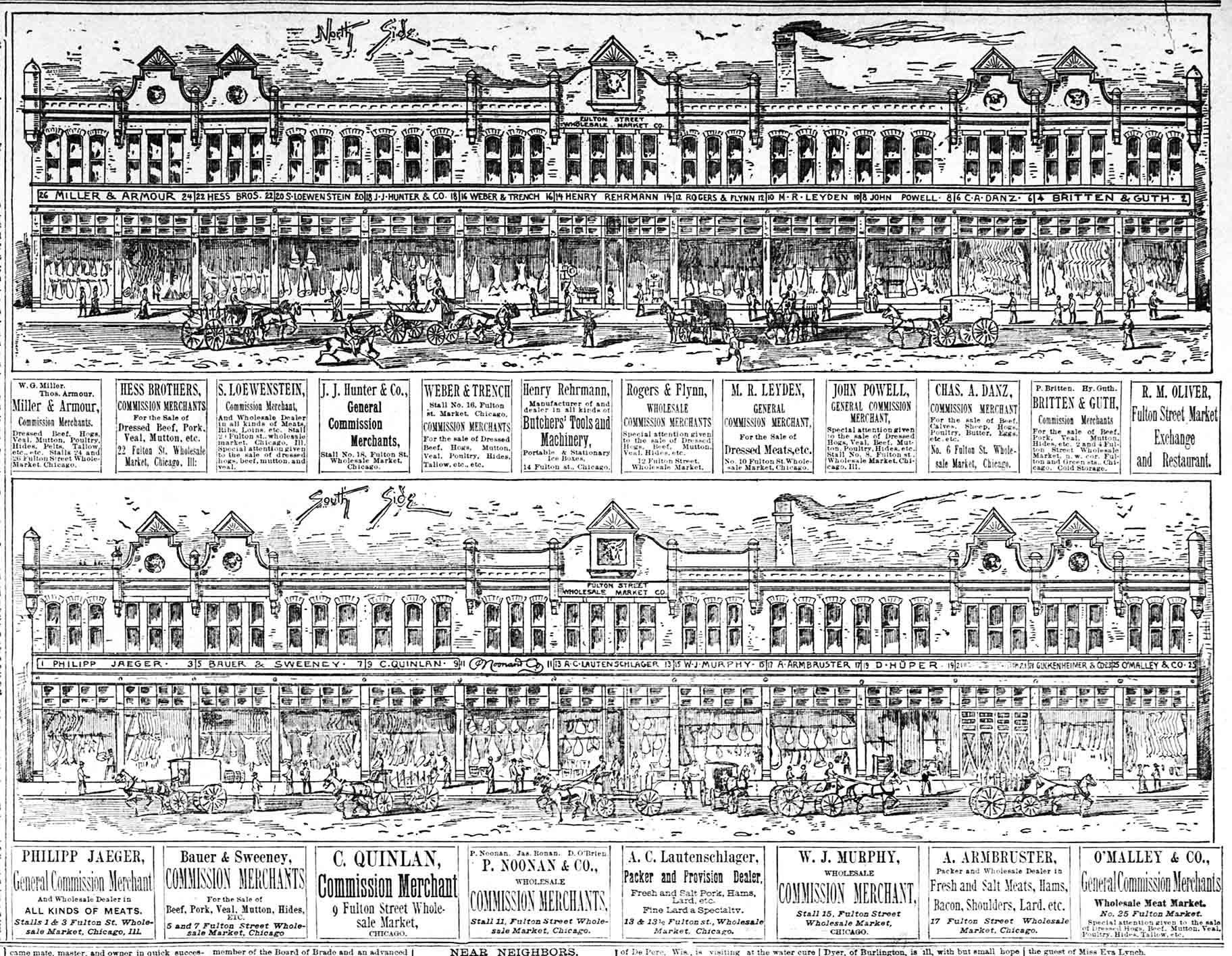 Fulton Market illustration, 1887
The meatpacking and wholesale industry boomed in the area over the next few decades. Several dozen more companies popped up across the neighborhood.
It was at the Fulton Street Wholesale Market company that Ray Dempsey's father, Ray Dempsey Sr., first started working as a stationary engineer in 1948, operating the boiler.
His son, Ray Jr., eventually owned several buildings in the neighborhood, including the two wholesale sites for a few years in the mid-1980s.
Chicago is of course known for its meatpacking industry, and the Union Stockyards on the South Side were certainly the center of industrial-scale meatpacking in the city – famous for making Chicago the "hog butcher for the world" in the words of Carl Sandburg.
Fulton Market was mostly made up of smaller, independent meatpackers and wholesalers, although fairly early on, some of the major companies like Armour and Swift set up locations on Fulton Street to expand their retail distribution.
The area was a natural fit for these companies. Just a few blocks south is Randolph Street, once home to a massive open-air produce market that supplied much of Chicago's fresh food.
Randolph Street's history as a market dates back almost to Chicago's earliest days. In the 1850, the city built a structure called the West Market Hall – right in the middle of the street at Des Plaines and Randolph.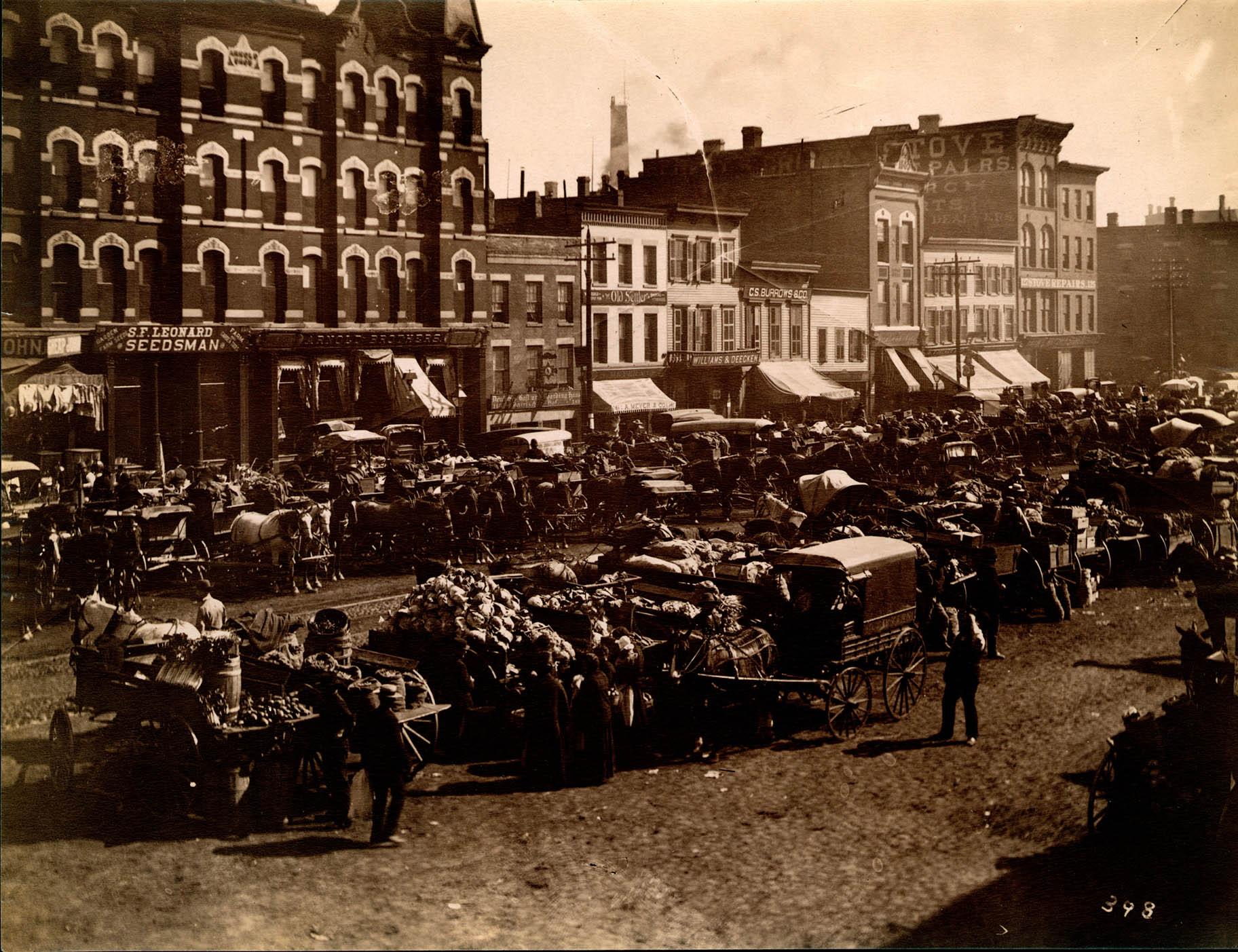 Randolph Market (Courtesy of the Chicago History Museum)
The building spawned a sprawling wholesale market that attracted both local farmers and professional companies to Randolph Street. That led to the construction of permanent wholesale buildings, known as commission houses. 
If you've ever been on this stretch of Randolph Street you'll notice the street itself is quite wide. In fact, the street was widened several times around the turn of the century to accommodate produce sellers and warehouses, stretching all the way to Ogden Avenue.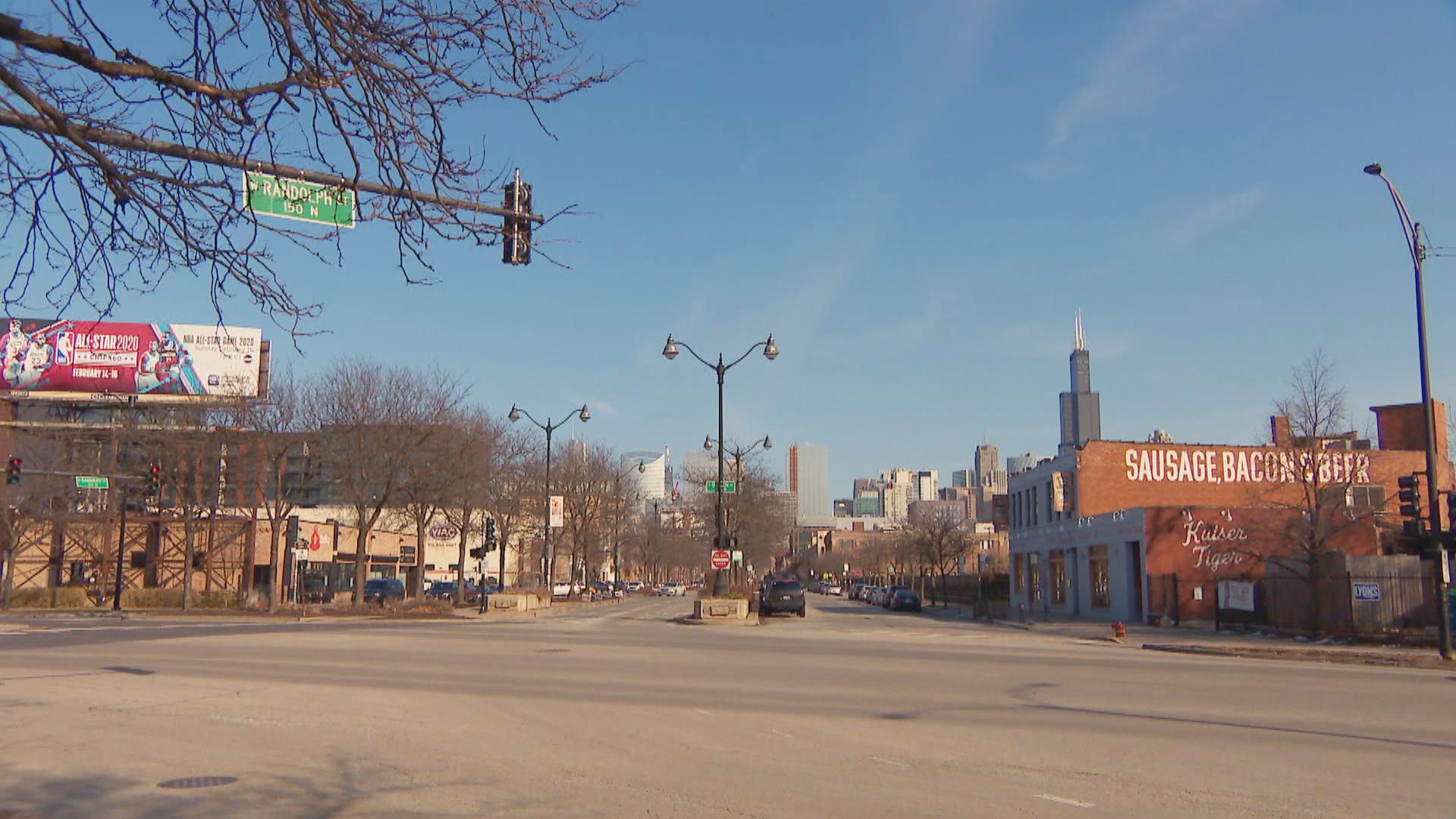 (WTTW News)
Like its neighbors on Fulton Street, many of these businesses are now gone.
Starting in the late '80s and early '90s the neighborhood saw an influx of restaurants and companies moving in from the Loop.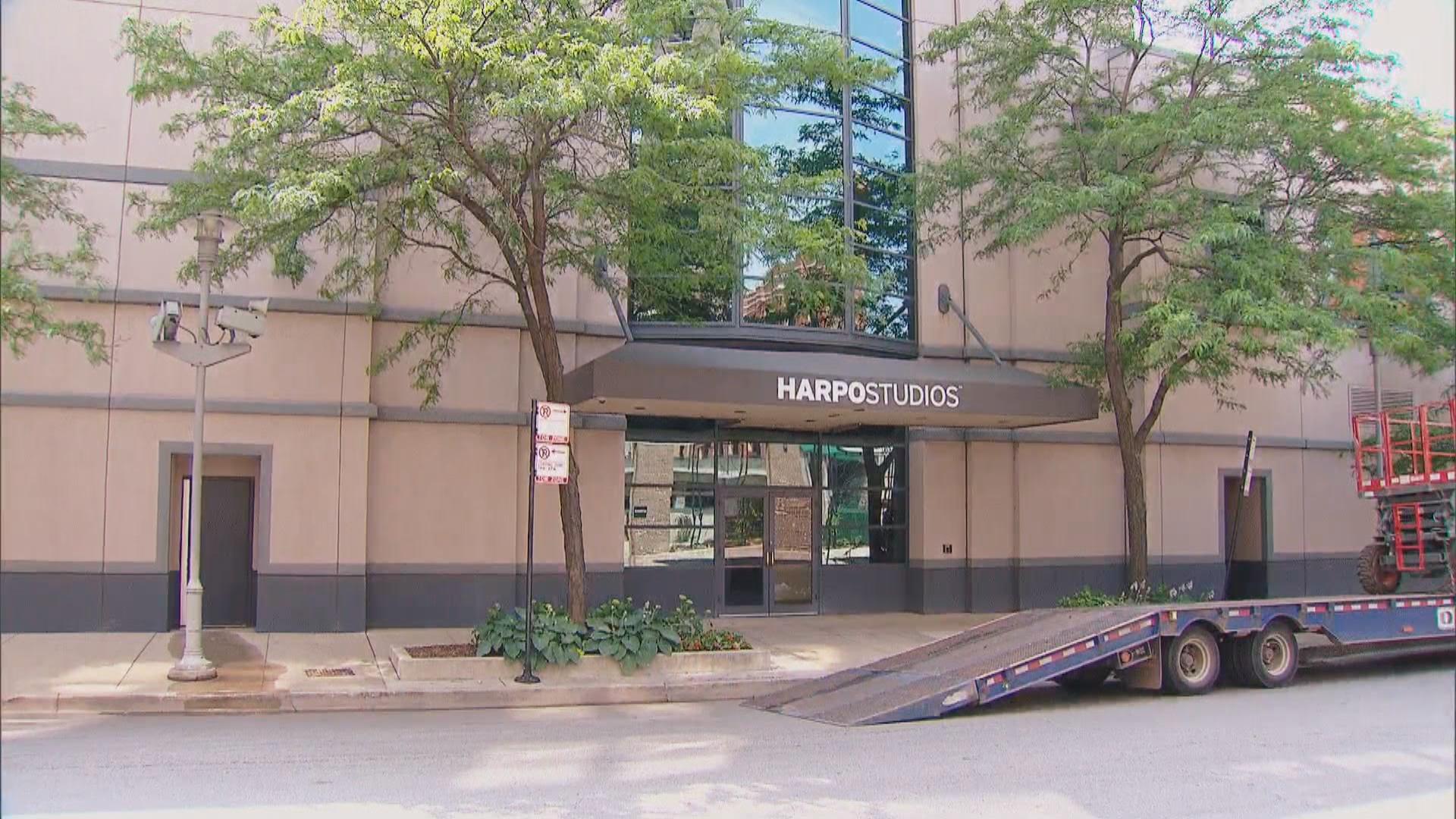 (WTTW News)
Oprah built her HARPO studios on Randolph and May streets in 1989, which many cite as a catalyst for the neighborhood's change.
Some of the city's most highly regarded restaurants can be found along Randolph and Fulton today. Huge companies like Google have also set up shop in the area, and McDonald's recently moved its headquarters to the former site of Oprah's studios.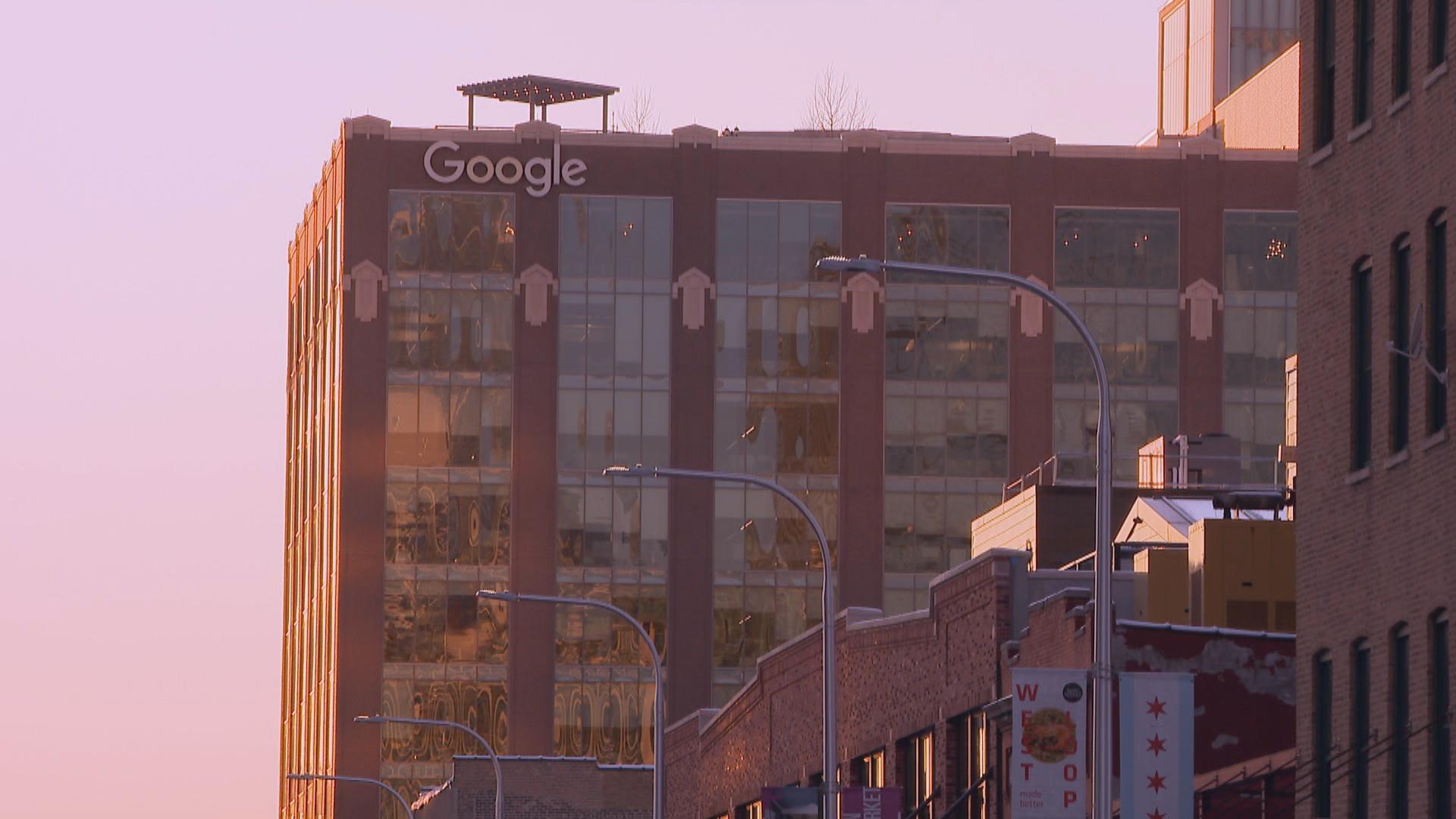 (WTTW News)
But believe it or not, there are still a few meatpacking companies around! Many have deep roots in the area, like the Cougle Commission Company and Pioneer Meatpacking Company, which still pack and sell lamb, veal, poultry and other products.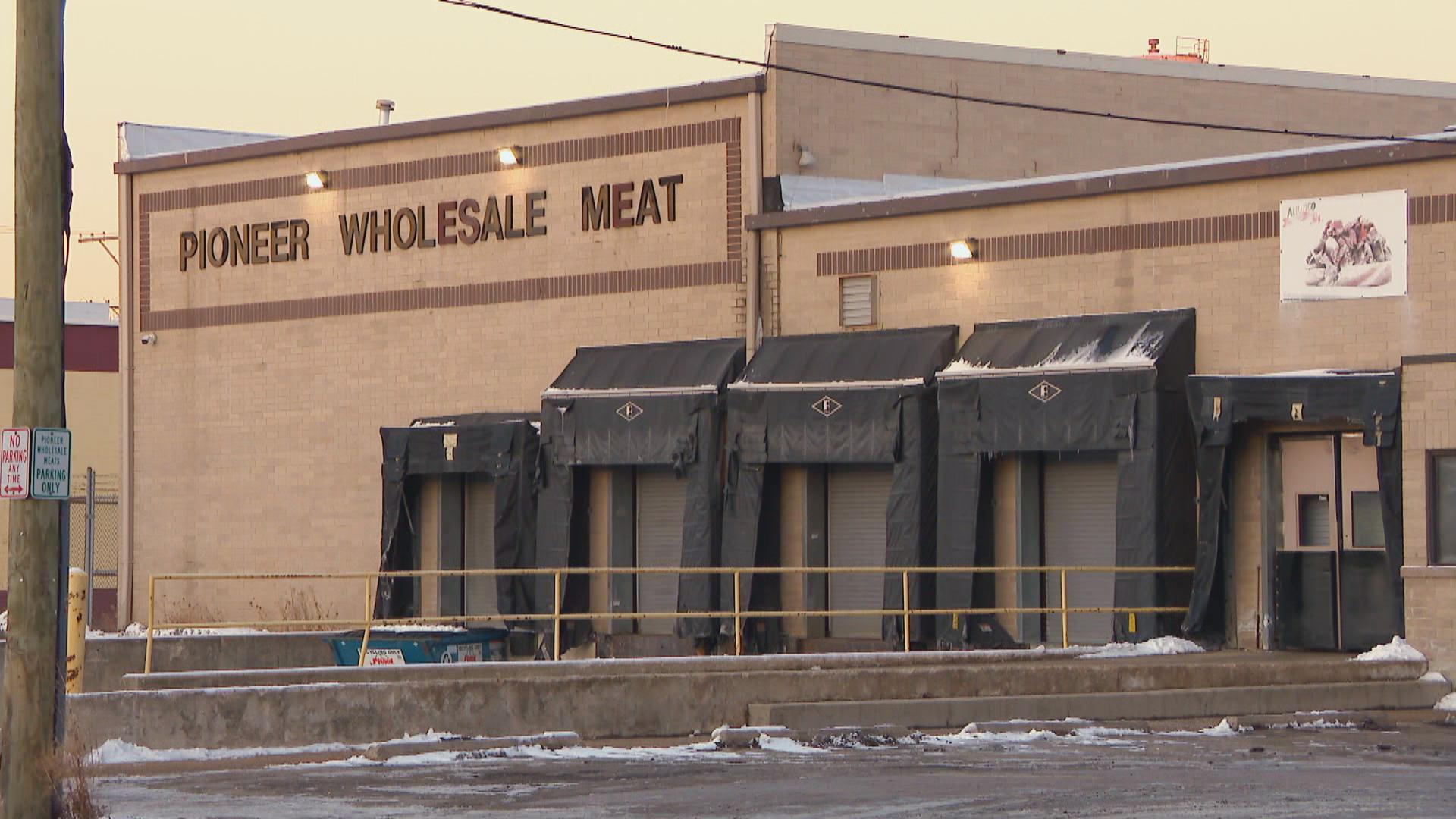 (WTTW News)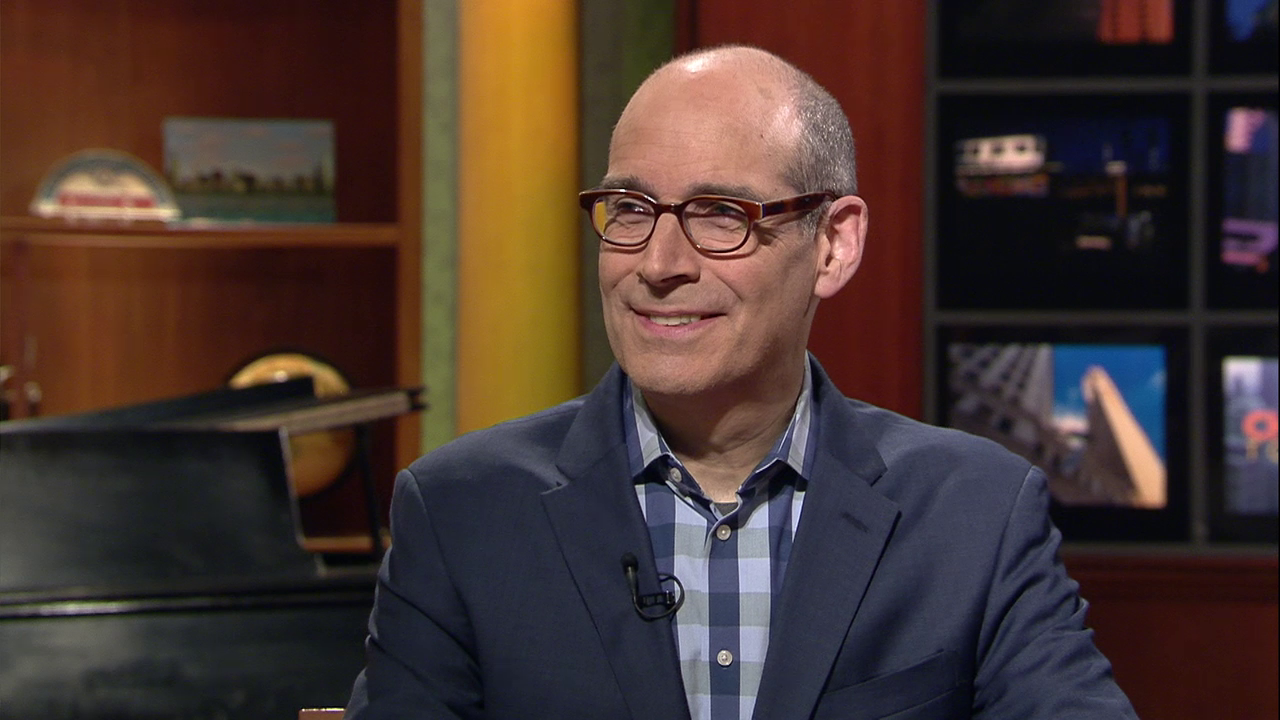 Did you know that you can dig through our Ask Geoffrey archives? Revisit your favorite episodes, discover new secrets about the city's past, and ask Geoffrey your own questions for possible exploration in upcoming episodes. Find it all right here.
Do you have a question for Geoffrey? Ask him.
---