Community leaders and politicians are calling on the United States Postal Service to make changes at its post office in Pilsen after a woman reported witnessing a postal clerk berating and turning away a number of Spanish-speaking customers.
"The USPS agent told about four customers, 'I do not speak Spanish, I cannot help you,'" Evelyn Gonzalez wrote last week in a Facebook post that has since gone viral. "I was able to help 3 people when I was there because she was just so disrespectful."
Gonzalez claims that when she tried to help a fourth elderly customer, things got worse. In her Facebook post, she writes: "The agent kept cutting her off till I said, 'okay, but you do not have to be disrespectful to them just because they do not speak the language. You've sent about 4 people off, how is this possible when you work at a USPS that is located in a LATIN COMMUNITY?'"
The clerk then reportedly threatened to call the police on Gonzalez – but the threat never materialized.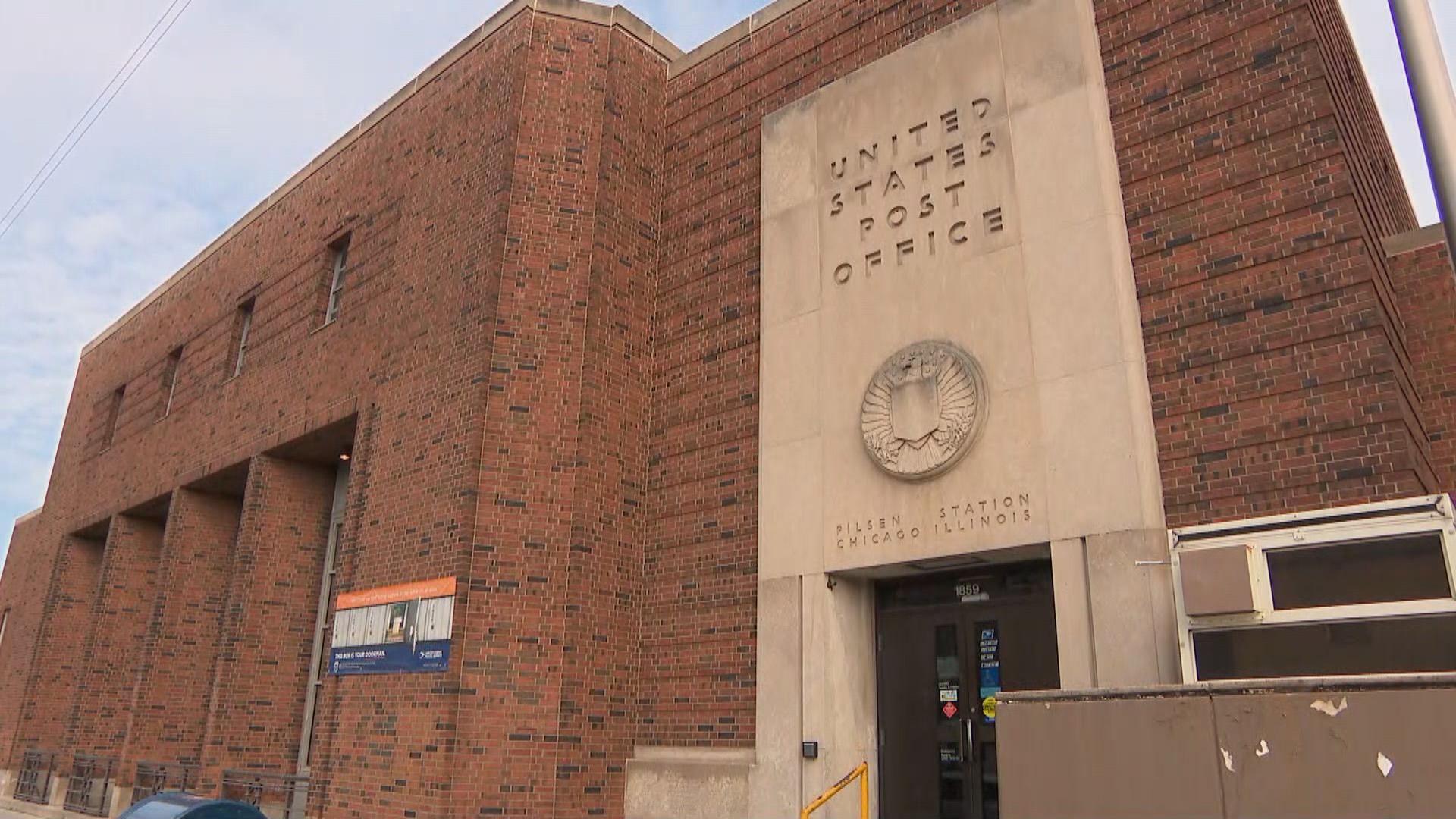 The Pilsen post office at 1859 S. Ashland Ave., Chicago. (WTTW News)
USPS spokesperson Tim Norman said the incidents are under investigation and the agency is "actively pursuing bilingual employees" to help at the Pilsen post office.
"We were recently made aware of an incident at our Cesar Chavez Post Office last week which involved one of our employees denying service to some of our Spanish speaking customers," Norman said. "We want to sincerely apologize to any and all our valued customers who were affected by these actions and denied service."
"The Postal Service expects all of our employees to treat each other and our customers with dignity and respect and we will work to identify any concerns and make corrections to better serve our customers," he added.
During a tour Monday of the facility at 1859 S. Ashland Ave., Norman noted that that post office had translation-friendly signage to help customers, but he couldn't locate any of those signs inside the facility when pressed by reporters to do so.
"It doesn't sit well with residents when they hear there's a sign that can help them and then it's not there," said Ald. Byron Sigcho-Lopez, whose 25th Ward includes Pilsen.
Gonzalez and Sigcho-Lopez join "Chicago Tonight" Tuesday in discussion. Norman, the USPS spokesperson, declined our invitation.
---