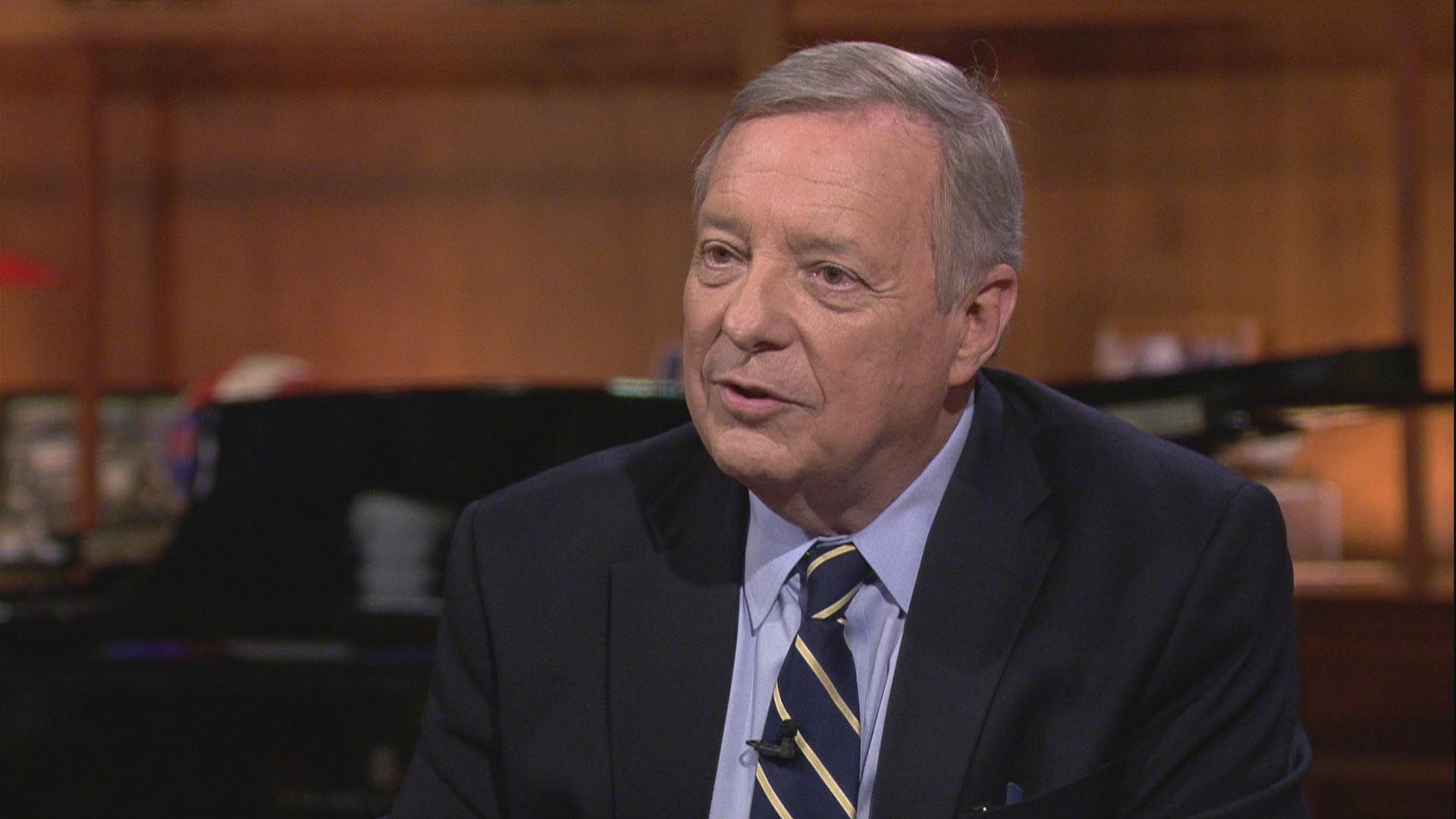 U.S. Sen. Dick Durbin appears on "Chicago Tonight" on Sept. 30, 2019.
With Chicagoans' homes "literally teetering on the edge of destruction" as their foundations are being eroded by Lake Michigan's historic high levels, Mayor Lori Lightfoot called on the federal government to move quickly to provide funds needed to create a long-term plan to reinforce the city's vulnerable shoreline.
Speaking at a news conference Friday at La Rabida Children's Hospital, Lightfoot was joined by Sen. Dick Durbin and Illinois Lt. Gov. Juliana Stratton, who were united in their push for federal dollars.
"We need to make investments that address climate change through both mitigation and resiliency," said Durbin. "In 2018 — two years ago — I helped to pass the authorization of the Great Lakes Coastal Resiliency Study in the Water Resources Development Act. Two years ago. So far, nothing. This study would map out a plan to manage and protect 5,200 miles of Great Lakes shoreline but the administration has not provided the funding to even start the study. Unacceptable."
Lightfoot said that along with funding the coastal study, additional federal money is needed for the Army Corps of Engineers to conduct a general reevaluation report of the city's shoreline. 
"This is in essence a needs assessment," said the mayor, adding that funding for the Army Corps "triggers a process not only of evaluation but action."
Over the past 20 years, the Army Corps has completed more than 9 miles of storm damage protection along Chicago's lakefront (funded by previous Water Resources Development Acts). "If you look at those areas, those areas are holding," Lightfoot said.
If given the green light, the Army Corps would be prepared to move forward with a new phase that would fortify another 8 vulnerable miles of Chicago's shoreline, said Col. Aaron Reisinger, commander of the Army Corps' Chicago district.   
In the short-term, Lightfoot said Chicago needs immediate assistance from the Federal Emergency Management Agency to help with the cleanup after January's pounding storms, which caused an estimated $37 million in damage, including $25 million to Chicago Park District property. 
"This problem isn't going away," she said. "We will be working to develop a long-term plan to ensure our magnificent lakefront is prepared for generations to come."
Contact Patty Wetli: @pattywetli | (773) 509-5623 |  [email protected]
---