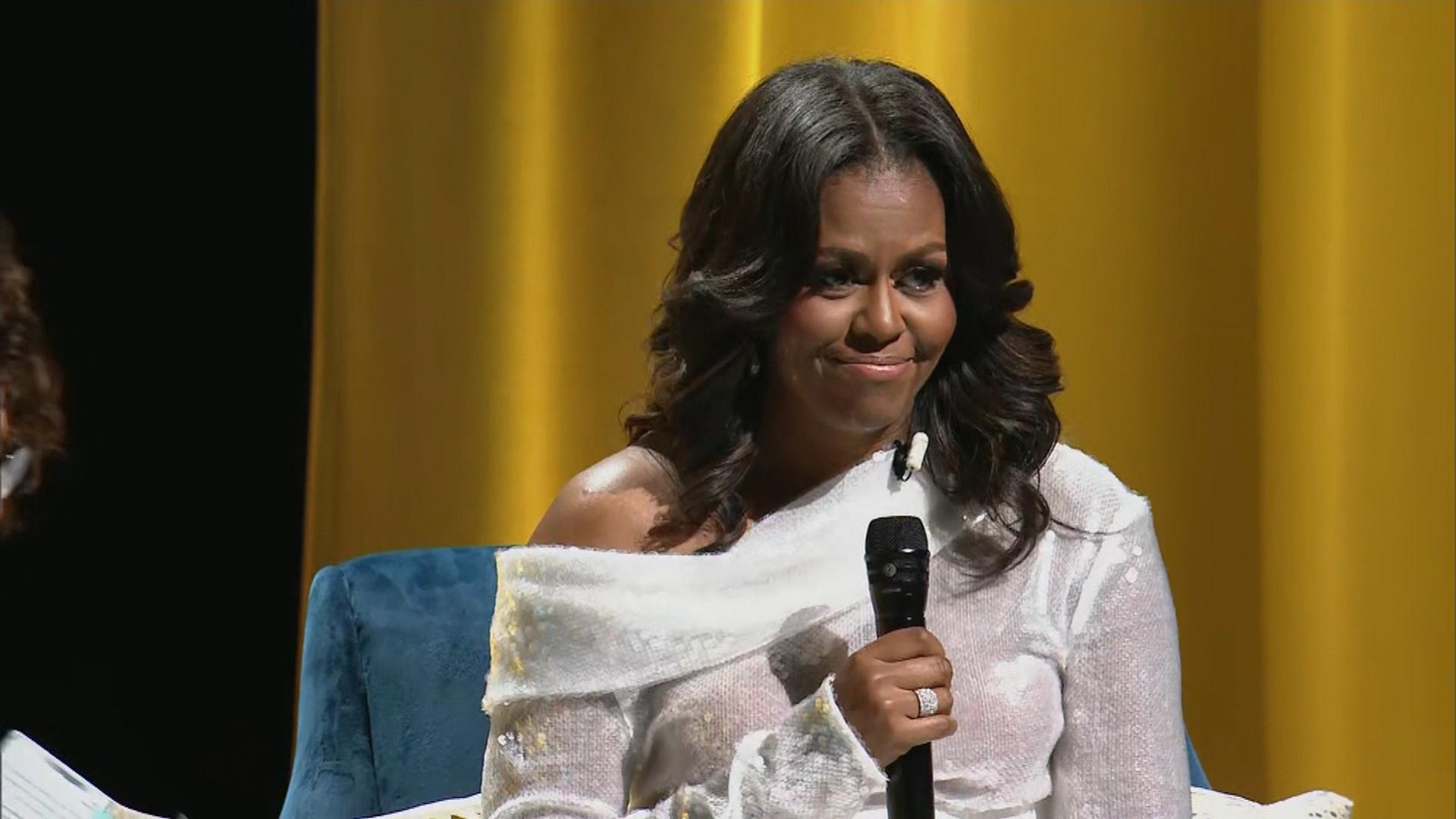 Michelle Obama discusses life in the White House at the United Center on Tuesday, Nov. 13, 2018 as part of her "Becoming" book tour. (WTTW News)
If you vowed to exercise in 2020, the former first lady wants to help you stick to that goal – and she's sharing her workout playlist for inspiration.
"It's about that time when New Year's goals and resolutions get just a bit harder to stick to. To offer a little inspiration, I want to share my go-to 2020 #WorkoutPlaylist with all of you," Michelle Obama wrote on social media Sunday, predicted to be the day most people would abandon their New Year's resolutions. "These songs always seem to give me that extra boost to get through my toughest workouts."
The 36-song playlist includes Beyonce's "Before I Let Go," Lizzo's "Soulmate," and BJ the Chicago Kid's "Turnin' Me Up." There's no need to download all the songs on her playlist to rock out – several playlists have already been created on Spotify, including one by user assassin-sensei.
---
If that's not enough new music to get you moving, check out former President Barack Obama's favorite songs of 2019, which include "Old Town Road (Remix)" by Lil Nas featuring Billy Ray Cyrus and "The Fact of Love," by Joe Henry. And, yes, there is a Spotify playlist for that, too. 
---