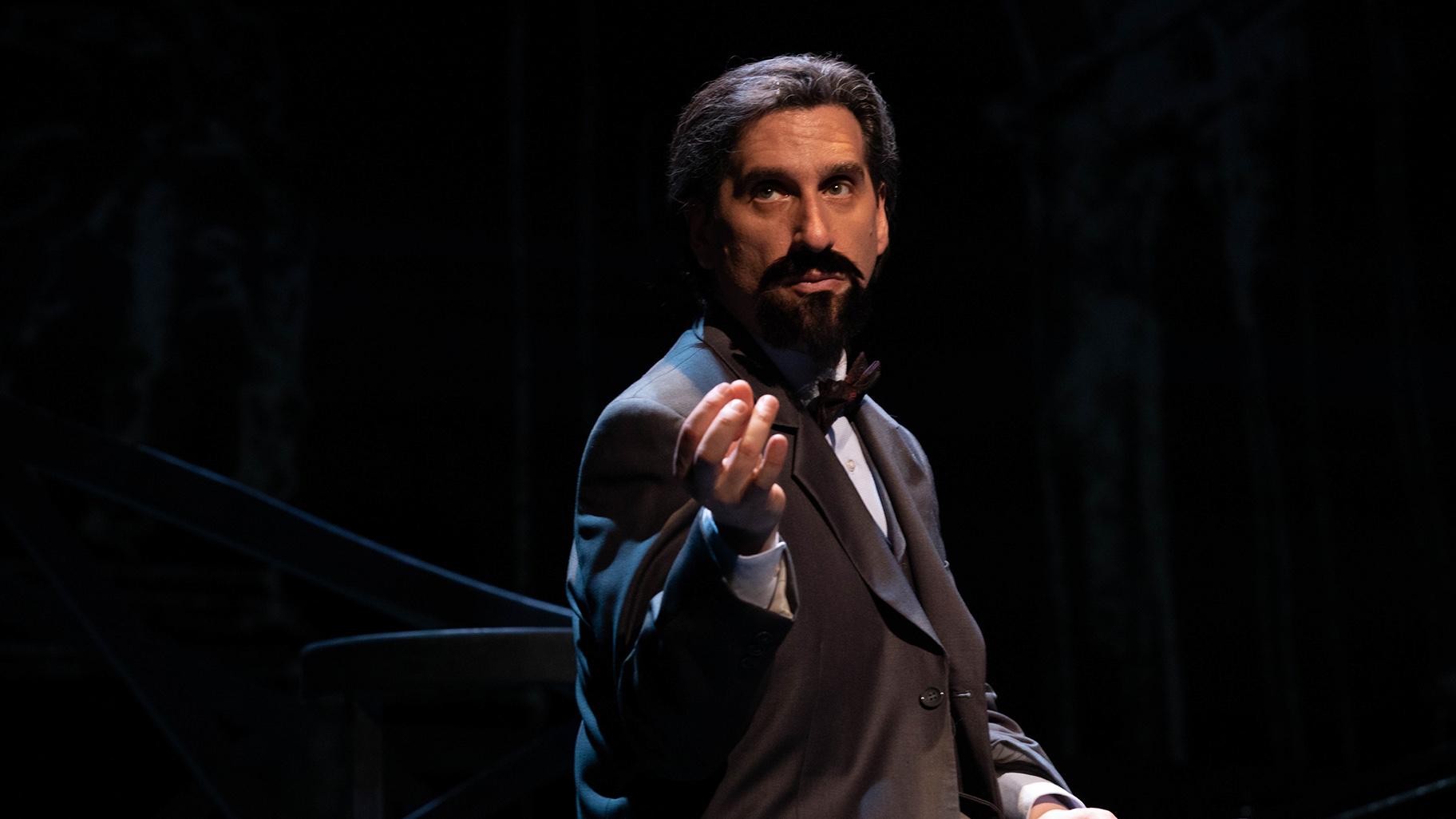 Hershey Felder in "A Paris Love Story" featuring the music of Claude Debussy. (Courtesy of Christopher Ash)
Over the course of the 16 years during which Chicago has been an artistic home away from home for Hershey Felder, you may have encountered him in the guise of such iconic 19th and 20th century composers as Ludwig van Beethoven, Frederic Chopin, Franz Liszt, Pyotr Ilyich Tchaikovsky, George Gershwin, Irving Berlin and Leonard Bernstein.
Now, Felder – that polymath actor, pianist, playwright, producer, director, set designer (and yes, composer in his own right) – will bring the eighth (and newest) installment in his renowned "Great Composers Series" to Chicago and will simultaneously make his debut at the Goodman Theatre.
"Hershey Felder: A Paris Love Story," chronicles the life and music of Claude Debussy, the innovative French Impressionist composer beloved for such dreamy, luminescent works as "La mer," "L'apres-midi d'un faune" and "Clair de lune." It also explores his complicated romantic life. Most notably it pays homage to Paris, the city Felder first visited as a 19-year-old, and when he stopped at Debussy's house on Avenue Foch to celebrate the spirit of his late mother, who loved the composer's music, a fact that is in large part what makes the show – set to run June 11-July 5 on the intimate 350-seat Owen stage of the Goodman – Felder's most personal work.
In a prepared statement, Robert Falls, the Goodman's artistic director, said: "We are proud to host Hershey Felder, a world-class artist who Chicago has long loved, in his Goodman debut. An artist of remarkable range and talent, Hershey's passion for music, and for those who have transformed music, is evident in each piece of his 'Great Composers Series' – and especially so in this powerful, moving ode to the life and work of Claude Debussy."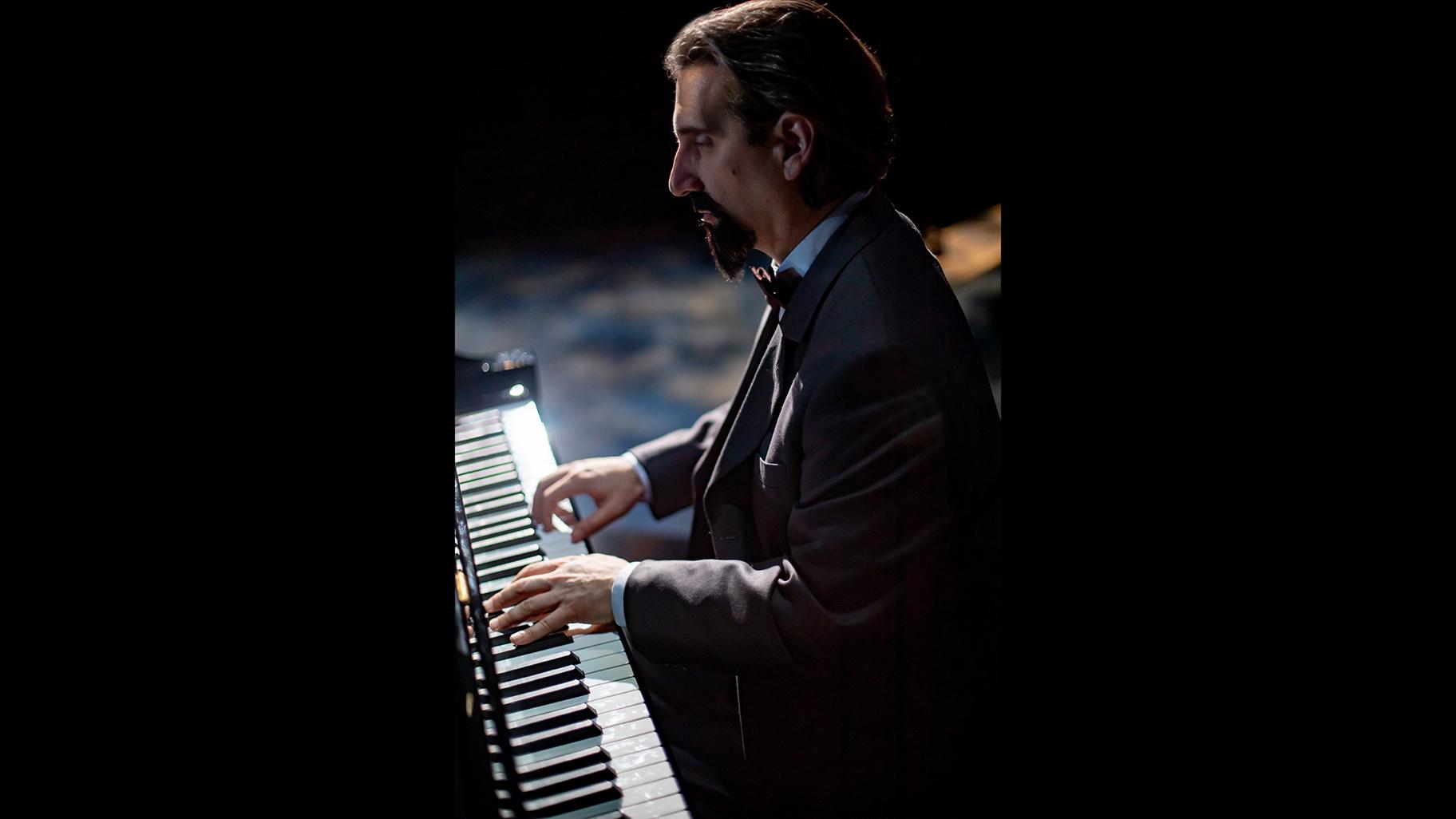 Hershey Felder in "A Paris Love Story" featuring the music of Claude Debussy. (Courtesy of Christopher Ash)
Although Debussy's musical gifts were recognized early on (he gained admittance to the prestigious Conservatoire de Paris at the age of 10), he was nearly 40 before his work gained international recognition. His music is credited with influencing such composers as Bela Bartok, Olivier Messiaen and even the great jazz pianist/composer Bill Evans.
The Goodman Theatre is located at 170 N. Dearborn St. For tickets to "A Paris Love Story" ($15-$60) call (312) 443-3800 or visit GoodmanTheatre.org.
Follow Hedy Weiss on Twitter: @HedyWeissCritic
---