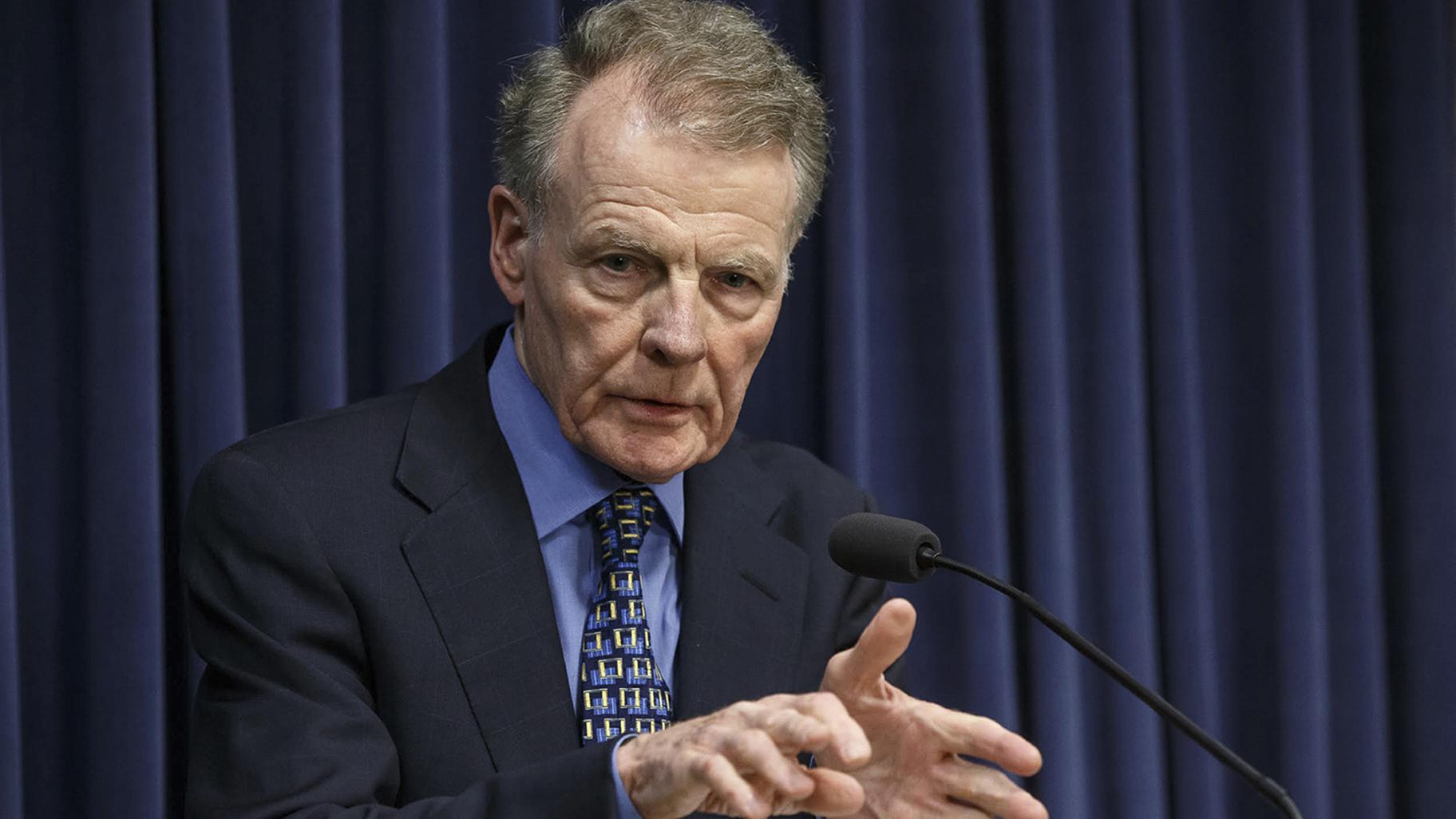 In this July 26, 2017 file photo, Illinois House Speaker Michael Madigan speaks at a news conference at the state capitol in Springfield, Illinois. (Justin Fowler / The State Journal-Register via AP, File)
Illinois House Speaker Michael Madigan has shelled out big money from his campaign fund to pay attorneys.
According to quarterly reports filed Wednesday with the Illinois State Board of Elections, one of Madigan's funds paid nearly $440,000 in legal fees; $275,000 to settle a sexual harassment and retaliation case with former staffer Alaina Hampton. Hampton accused Madigan and the Democratic Party of Illinois of retaliating against her for speaking out about sexual harassment by one of her former supervisors, Kevin Quinn. That fund – Friends of Michael J Madigan – also paid the law firm of Hinshaw & Culbertson $139,209 in legal fees in the last quarter of 2019. And it paid more than $6,500 to Michael Kasper – Madigan's top political attorney who is also treasurer of the state Democratic Party. Those fees were reportedly to battle a case brought by Jason Gonzales, a former challenger for state representative, and David Krupa, who challenged Ald. Marty Quinn – a top Madigan enforcer and the brother of Kevin Quinn – for his seat as 13th Ward alderman.
The disclosures come as Madigan faces a growing federal investigation that is reportedly looking into the Springfield lobbying activity of utility giant ComEd, particularly with respect to the company's hiring of several Madigan-connected lobbyists and staffers. Madigan himself says he is not the subject of a federal investigation. He has also faced a firestorm over the behavior of another of his top allies, former ComEd lobbyist Mike McClain, who emailed top staffers of then-Gov. Pat Quinn in 2012 asking them to go easy on a state employee that had "kept his mouth shut on Jones' ghost workers, the rape in Champaign, and other items." Madigan called the email, first reported by WBEZ, "serious and troubling," and says he had no knowledge of the incident.
Despite the hefty legal tab, Madigan's campaign funds aren't in danger of running out anytime soon. Friends of Michael J. Madigan reported raising $5.3 million in the last quarter alone, and has a total of $11.4 million in the bank. All told, Madigan has more than $21 million in campaign cash across four different political funds he controls.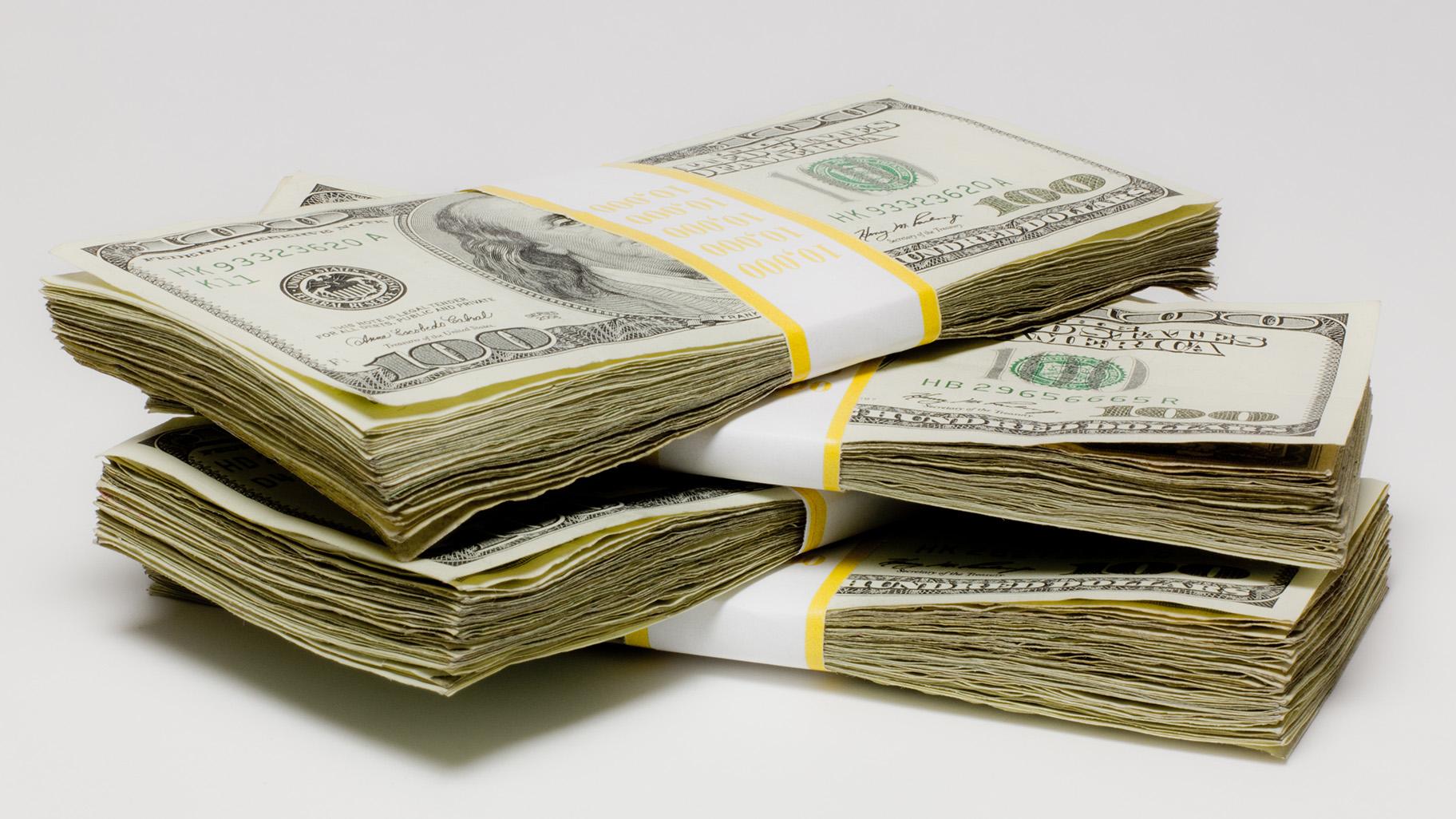 (Ken Teegardin / Flickr)
Madigan isn't the only public official providing paychecks to Chicago-area attorneys. Campaign disclosures show that McCook Mayor and Democratic Cook County Commissioner Jeffrey Tobolski paid $200,000 in legal fees in the last quarter; $100,000 went to the law firm of Blaine & Vanzant, and another $100,000 to Walsh, Fewkes & Sterba. Federal agents raided Tobolski's home and the village headquarters of McCook on Sept. 26. Tobolski, who has not been charged with any wrongdoing, has not commented about the federal probe. His campaign fund is not nearly as robust as Madigan's: he raised $5,750 in the last quarter and has about $225,744 available.
On the same day Tobolski was targeted, federal agents sacked the home and offices of former state Sen. Martin Sandoval. Sandoval reported paying $90,000 in legal fees in the last quarter and stepped down from the General Assembly amid the federal probe.
Chicago Ald. Ed Burke, 14th Ward, paid nearly $400,000 in legal fees from his campaign account in the last quarter, according to state campaign disclosures. The payments went to high-profile attorneys at two white-collar defense firms – Jenner & Block and Loeb & Loeb, who are defending Burke in a 14-count federal indictment. Burke has nearly $12 million in campaign cash across multiple funds he controls.
Chicago Ald. Carrie Austin, 34th Ward, spent $40,000 in legal fees in the last quarter – paid to the law firm of Clark Hill. Austin reported raised only $700 in the last quarter and has around $30,000 available, according to state filings. Federal agents raided Austin's ward office last June. Austin has not been charged with any wrongdoing.
It is within the law in Illinois for a public official to spend campaign money on legal defense. For years, public officials could also use campaign funds for personal expenses – that law changed in 1998 and the practice is now prohibited.
Government watchdog David Melton, interim head of the group Reform for Illinois, says lawmakers might want to look at amending campaign finance laws even further.
"I think that a very reasonable argument that can be made that campaign funds should be restricted for things like fending off challengers to petitions, or litigation related to eligibility to appear on ballot," Melton said. "And that the money should not be able to be used if you are personally under criminal investigation."
Follow Paris Schutz on Twitter: @paschutz
---