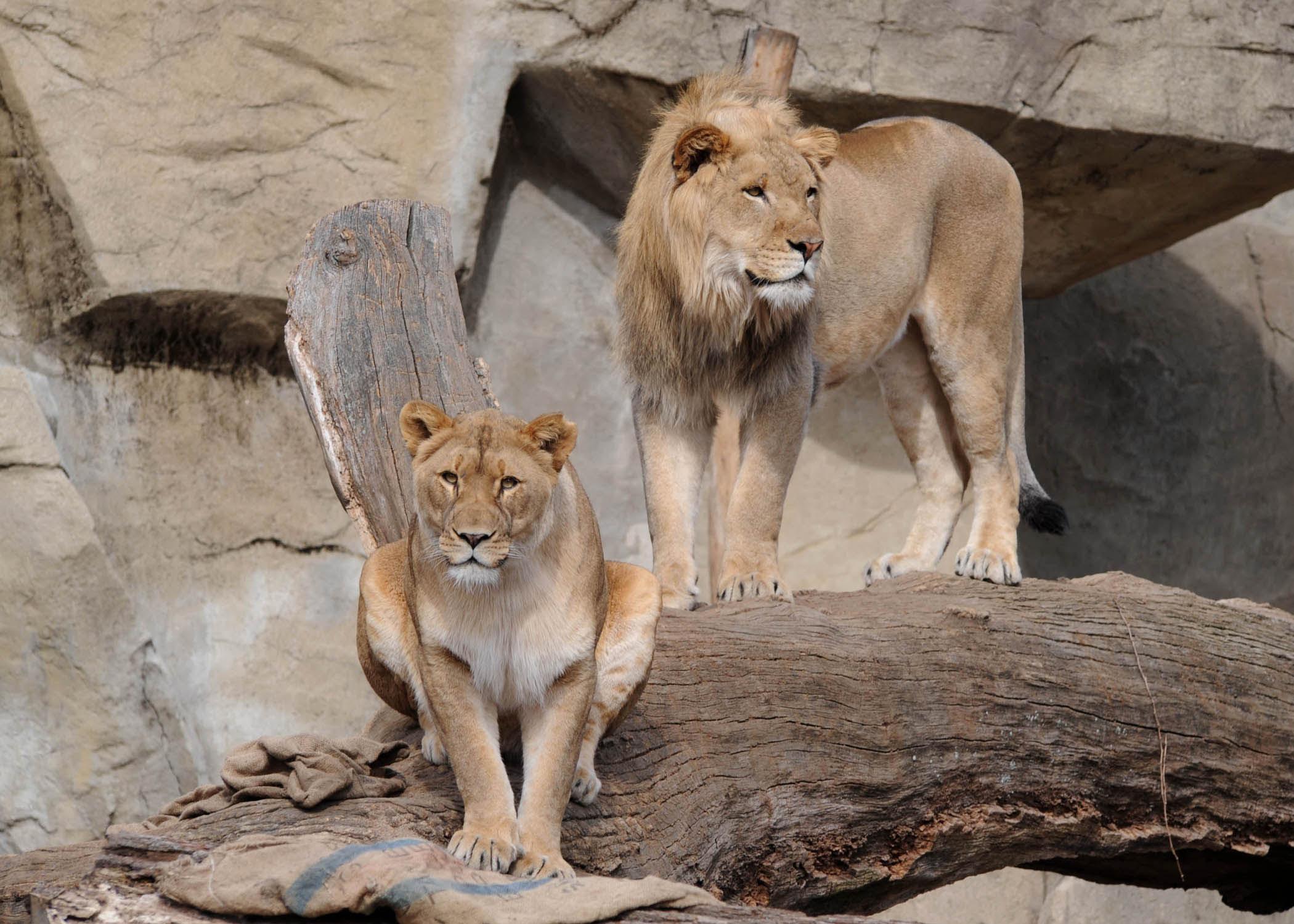 Brookfield Zoo lions Zenda, left, and Isis. (Jim Schulz / Chicago Zoological Society)
Brookfield Zoo announced Tuesday that keepers had made the difficult decision to euthanize 14-year-old African lion, Isis, less than two weeks after her 13-year-old mate, Zenda, was also euthanized.
Though the loss of Zenda came after the cat's condition had been deteriorating for weeks, the death of Isis came out of "left field," said Bill Ziegler, senior vice president of animal programs at the zoo.
"We've got a lot of sad people. It's very somber," he said of the mood among zoo staff.
During a routine check-in Monday morning, before the zoo opened to the public, staff reported all appeared normal with Isis.  
"She was fine, she was moving around," Ziegler said.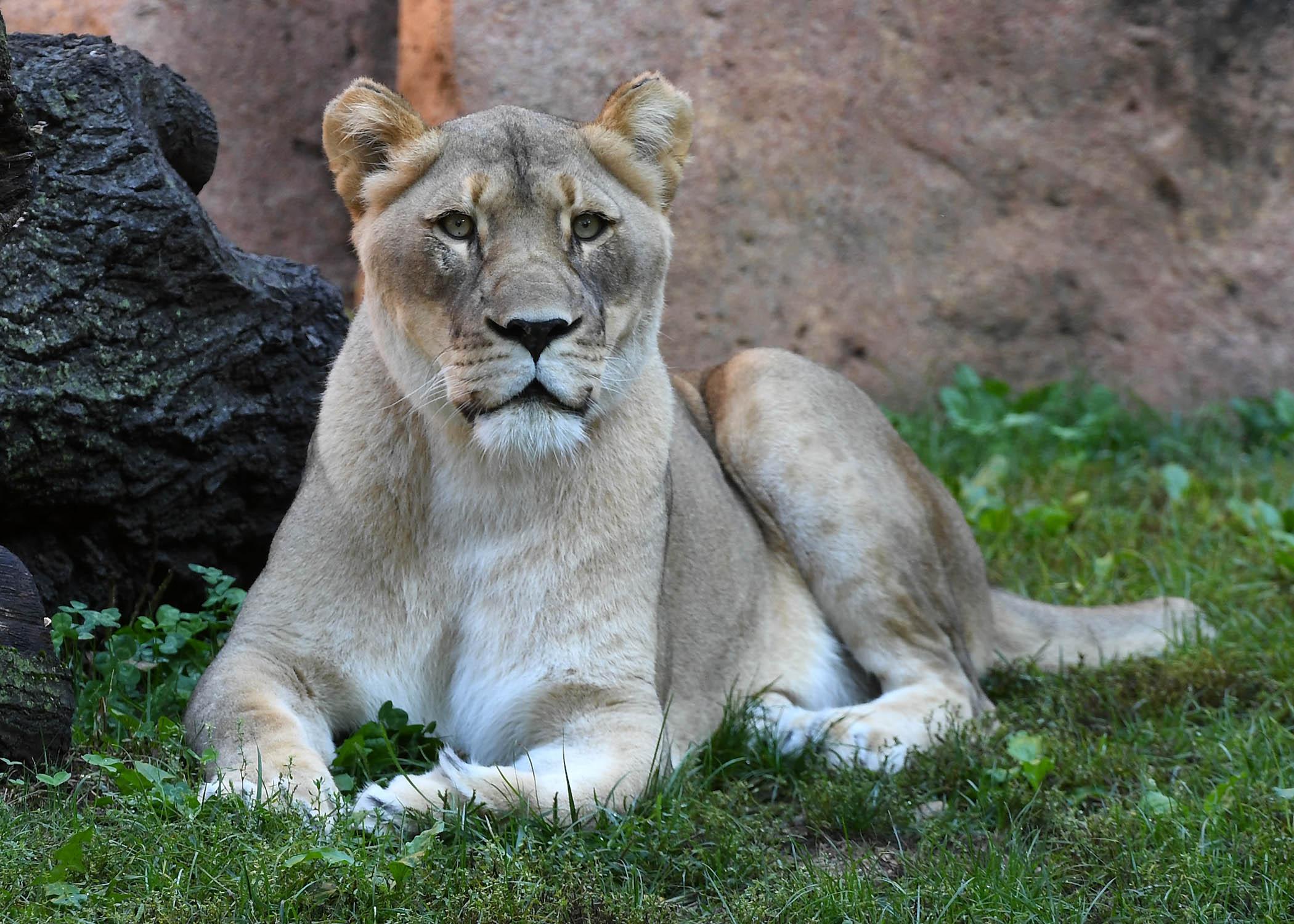 Isis at Brookfield Zoo. (Jim Schulz / Chicago Zoological Society)
But a half-hour later, staff could no longer see Isis. Entering the feline's habitat, they found her seemingly unresponsive at the bottom of the enclosure's moat. Due to the severity of her injuries and lack of response to treatment, veterinary staff opted to humanely euthanize Isis on Tuesday.
Though there were no witnesses, staff surmise that Isis fell. 
"We are perplexed," Ziegler said.
Though Isis, at 14, was at the upper end of an African lion's lifespan in the wild (they do occasionally live until age 20 in captivity), she was in good shape, Ziegler said.
"She was an active cat. There were no medical or health issues. That exhibit has held cats since 1939 and we've never sustained an injury," he said.
Ziegler said he has contacted the Department of Agriculture to conduct an investigation, but noted that the enclosure's moat meets all standards. Even given the 15-foot drop, "big cats usually land on their feet," he said. "It's just an accident."
Isis and Zenda both arrived at Brookfield Zoo in 2008. They were exhibit mates, with no cubs, Ziegler said.
Zenda, left, and Isis. (Jim Schulz / Chicago Zoological Society)
Zenda was observed having difficulty standing and walking in late December and staff began treating him with pain medication. His condition dramatically declined in the new year, and the decision was made to euthanize him on Jan. 2. Necropsy results revealed several degenerative discs has ruptured in Zenda's spine due to his age and were inoperable, according to a previous statement released by the zoo.
Lions are among the most popular zoo animals, and those at Brookfield were no exception. Given the ages of Zenda and Isis, plans were already in the works to bring in a pair of younger males. 
---