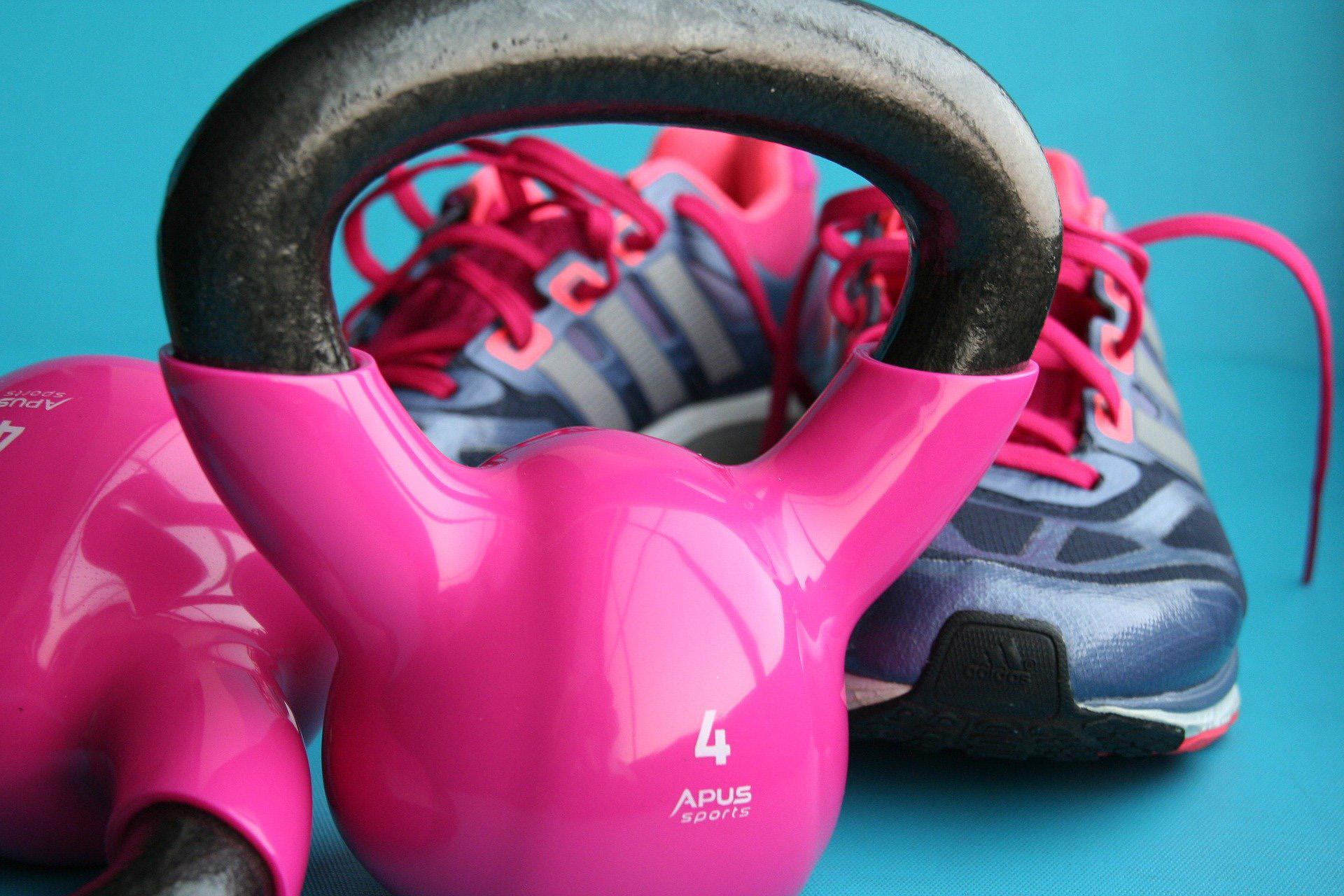 (Joanna Dubaj / Pixabay)
1. Sweat
Burn off some of those holiday calories without burning a hole in your wallet during the Chicago Park District's Free Fitness Week. Aquatic aerobics, cycling, strength training and yoga are a few of the free programs offered at dozens of fitness centers across the city. Advance registration online is recommended.  
Details: Hours vary by location. Continues through Saturday at most of the park district's 69 fitness centers, including Ada Fitness Center, 11250 S. Ada St. Some fitness centers are closed Saturday and Sunday. Check here for a complete list of locations. Free / MAP
---
2. Play
The holiday fun continues at Fifth Third Bank Winter WonderFest, where you can ice skate, decorate holiday cookies and take a ride aboard the Arctic Express Train. Inflatable slides and obstacle courses, carnival rides and aerial acrobatic performances (hourly from 3-5 p.m. Saturday and Sunday) are also on tap. Bonus: Tickets include a complimentary pass to ride the 200-foot tall Centennial Wheel.  
Details: 10 a.m.-10 p.m. Wednesday-Saturday; 10 a.m.-8 p.m. Sunday through Jan. 12 (Note: closing hours vary) at Navy Pier, Festival Hall, 600 E. Grand Ave. $20-$28; $10-$14 for kids and seniors / MAP
---
3. Explore
The Chicago Architecture Biennial spotlights exhibits and installations from around the world to reframe the idea of what architecture is. Programs and installations are located throughout the city. Inside the Chicago Cultural Center is an exhibition of cutting-edge ideas in urbanism and design. Explore the works on your own or take a free one-hour tour (offered daily).  Learn more about the 2019 Chicago biennial.
Details: Hours vary by location. Continues through Sunday, including the Chicago Cultural Center, 78 E. Washington St. Some exhibits are closed New Year's Day. Free / MAP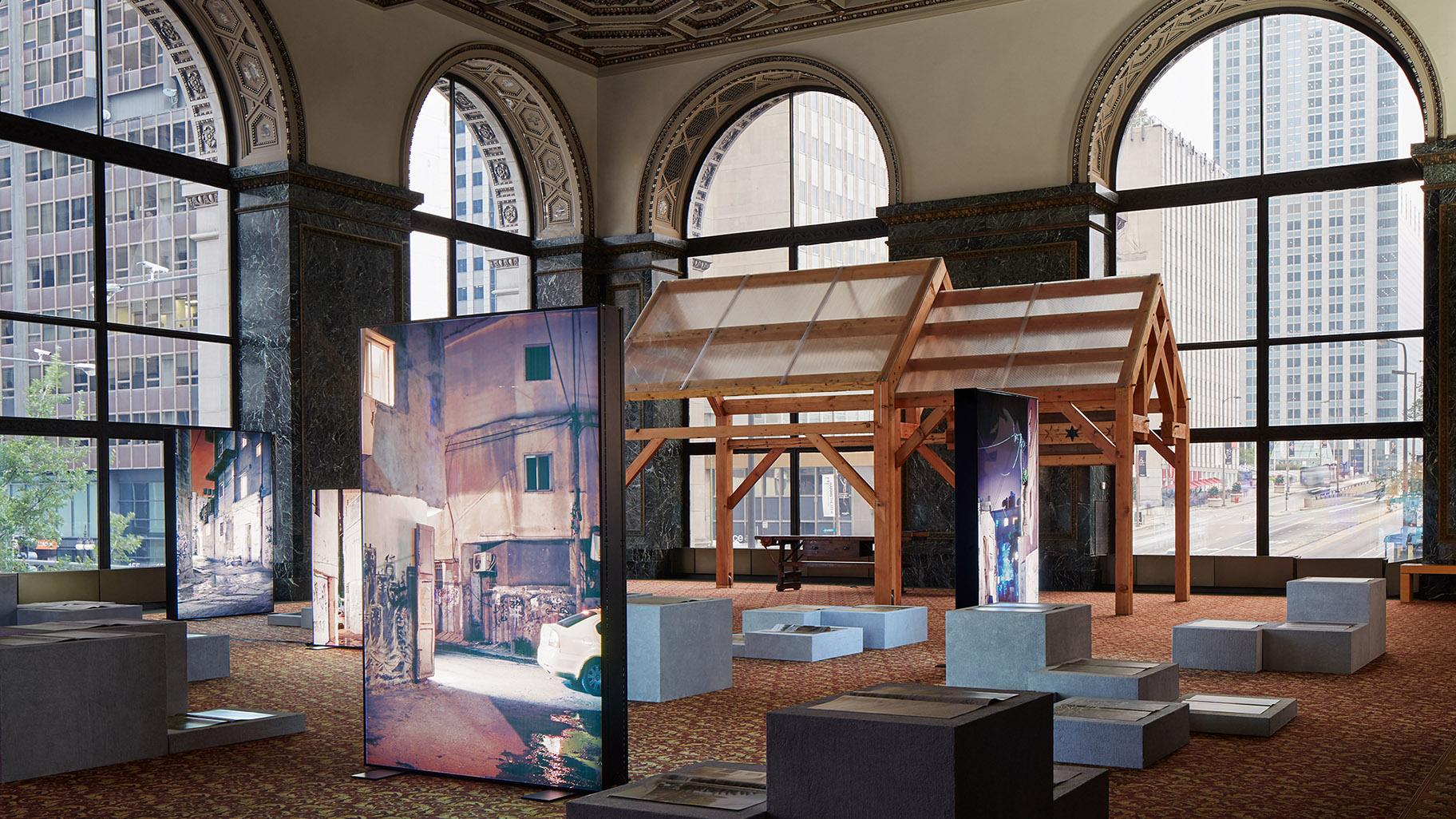 (Courtesy of Chicago Architecture Biennial Kendall McCaughtery, 2019)
4. Groove
The city of Chicago has declared 2020 the Year of Music. Usher in the new year with a concert by Chicago artists, including Funkadesi. For more than two decades, the 10-member band has fused reggae funk, jazz, Bollywood, Bhangra and more. Also performing are Phenom, Amyna Love, Ugochi, Nicholas Barron and the Chicago Bucket Boys.
Details: 7 p.m. Thursday at City Winery Chicago, 1200 W. Randolph St. $15-$25 / MAP
---
5. Buzz
At Beeswax Candle Making you learn a new skill and create two candles in the process. The workshop teaches you how to make your own candles at home using different materials, colors, scents and layering techniques.
Details: 2:30-4:30 p.m. Saturday at Color Cocktail Factory, 917 W. 18th St. $15 / MAP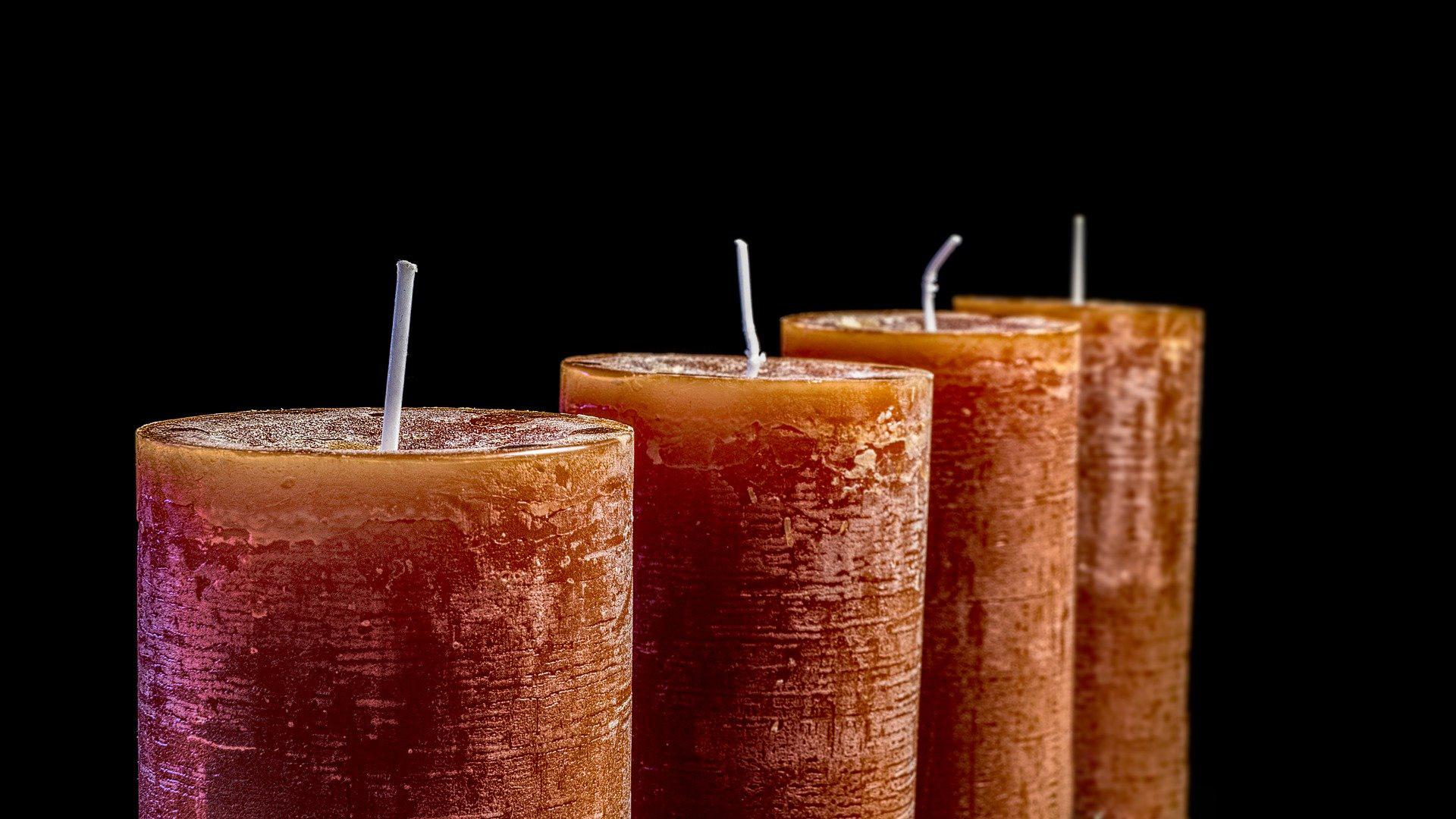 (Felix Mittermeier / Pixabay)
6. Enchant
A tale as old as time, Disney's "Beauty and the Beast," takes to the stage. Watch as Belle, the Beast, Mrs. Potts, Cogsworth, Chip and your favorite characters come to life in an enchanting castle. Show is recommended for children ages 5 and up due to some frightening moments.
Details: Shows at 1:30 p.m. and 7 p.m. Wednesday; 2 p.m. Thursday and Friday; 2 p.m. and 7 p.m. Saturday; 1 p.m. and 5:30 p.m. Sunday through Jan. 19 at Paramount Theatre, 23 E. Galena Blvd., Aurora. $36-$77 / MAP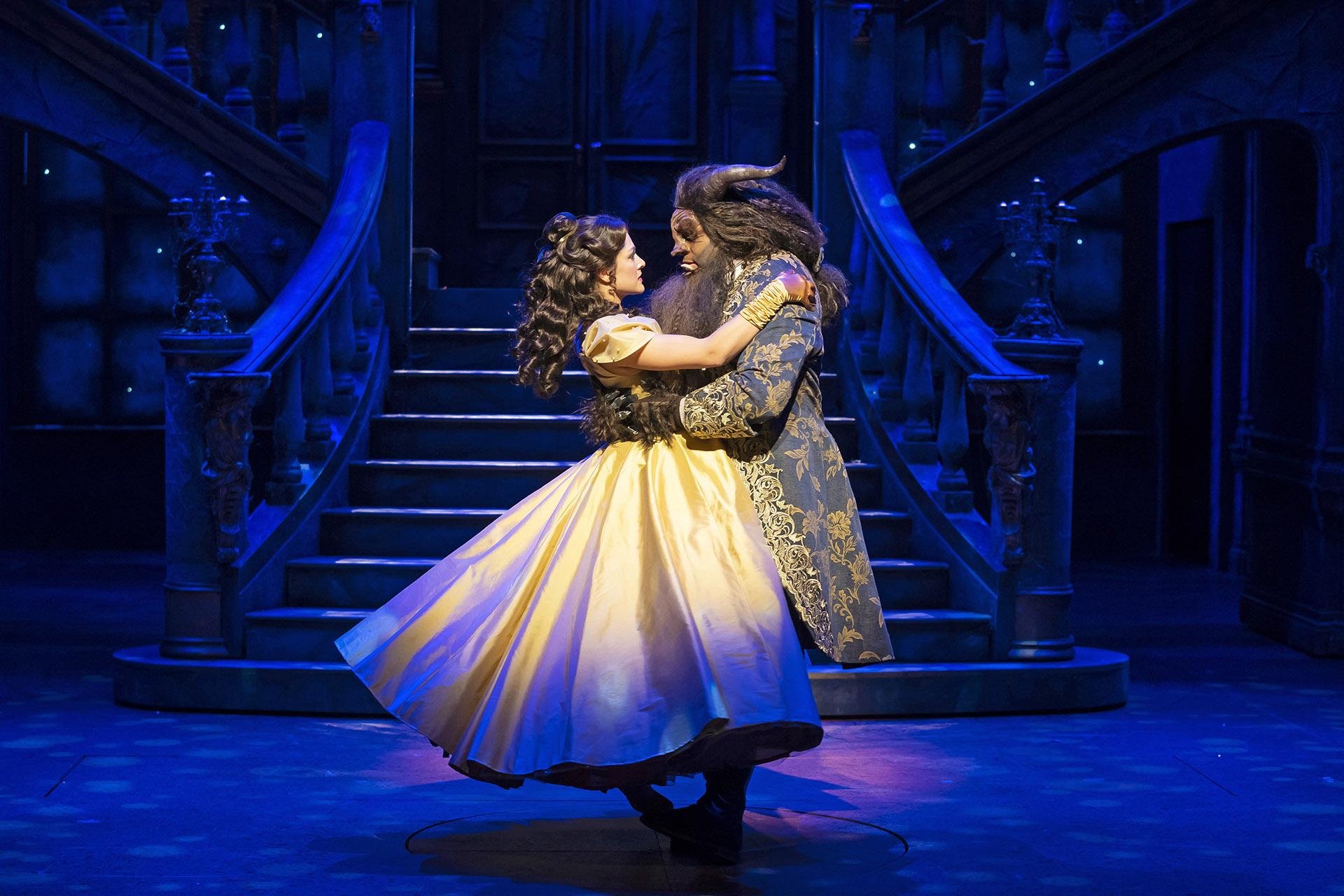 Paramount Theatre's new staging of Disney's "Beauty and the Beast" features Beth Stafford Laird as Belle and Paul-Jordan Jansen as the Beast. Amber Mak directs. (Photo by Liz Lauren)
7. Look up
Bald eagles flock to the Des Plaines River during colder months. To celebrate them, the Forest Preserve District of Will County is hosting Eagle Watch 2020. Take guided hikes, search for eagles using indoor viewing scopes and see an eagle up close at the "Birds of Prey" show (11 a.m. and 1 p.m. daily).
Details: 10 a.m.-4 p.m. Friday and Saturday at Four Rivers Environmental Education Center, 25055 W. Walnut Lane, Channahon. Free / MAP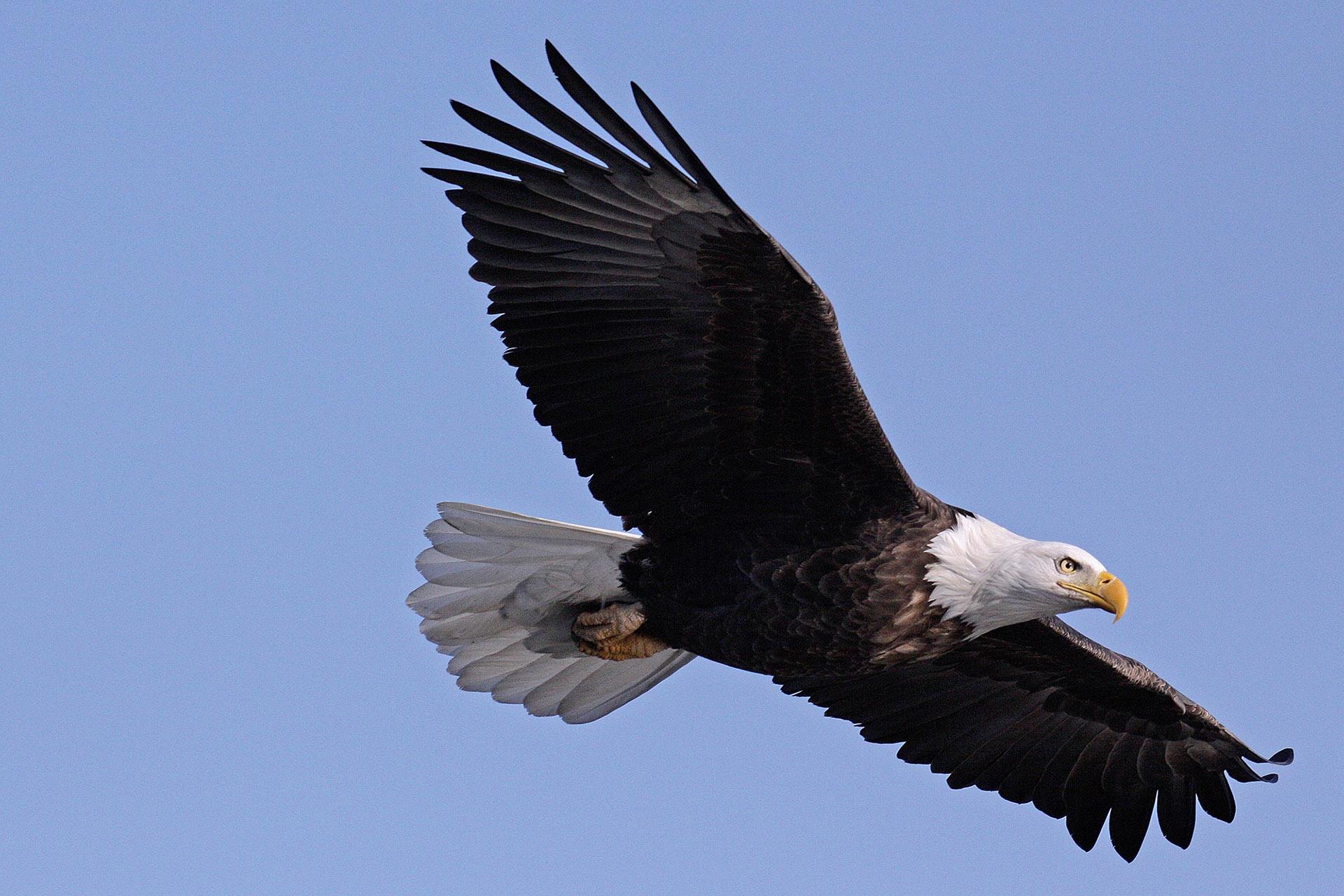 (Photo by Paul Dackor)
8. Screen
Films about corruption, passion projects and dreams are among those featured in the series Stranger than Fiction: Documentary Premieres. Among the eight documentaries featured are "He Dreams of Giants," the final chapter in director Terry Gilliam's attempt to complete his project, "The Man Who Killed Don Quixote," and "Betrayal: When the Government Took Over the Teamster's Union," a timely tale with a Chicago setting.
Details: Screening times vary through Jan. 29 at the Gene Siskel Film Center of the School of the Art Institute of Chicago, 164 N. State St. $12 per screening / MAP
---
9. Reflect
A show of historical photos shines a light on a dark chapter of World War II.  The exhibit, "Memory Unearthed: The Lodz Photographs of Henryk Ross," displays nearly 300 images captured by Ross, who was one of more than 160,000 Polish Jews rounded up by the Nazi regime in 1940 and trapped within the Lodz ghetto. Ross, an experienced photojournalist, was assigned to take official identification photos for the Nazi regime, but he also turned his lens toward life in the ghetto despite Nazi commands not to do so and the penalty of death if caught. Learn more about the exhibit.
Details: 10 a.m.-5 p.m. daily except Thursday when it's open till 8 p.m. through Jan. 12 at the Illinois Holocaust Museum and Education Center, 9603 Woods Drive, Skokie. $15; $8 for students; $6 for kids / MAP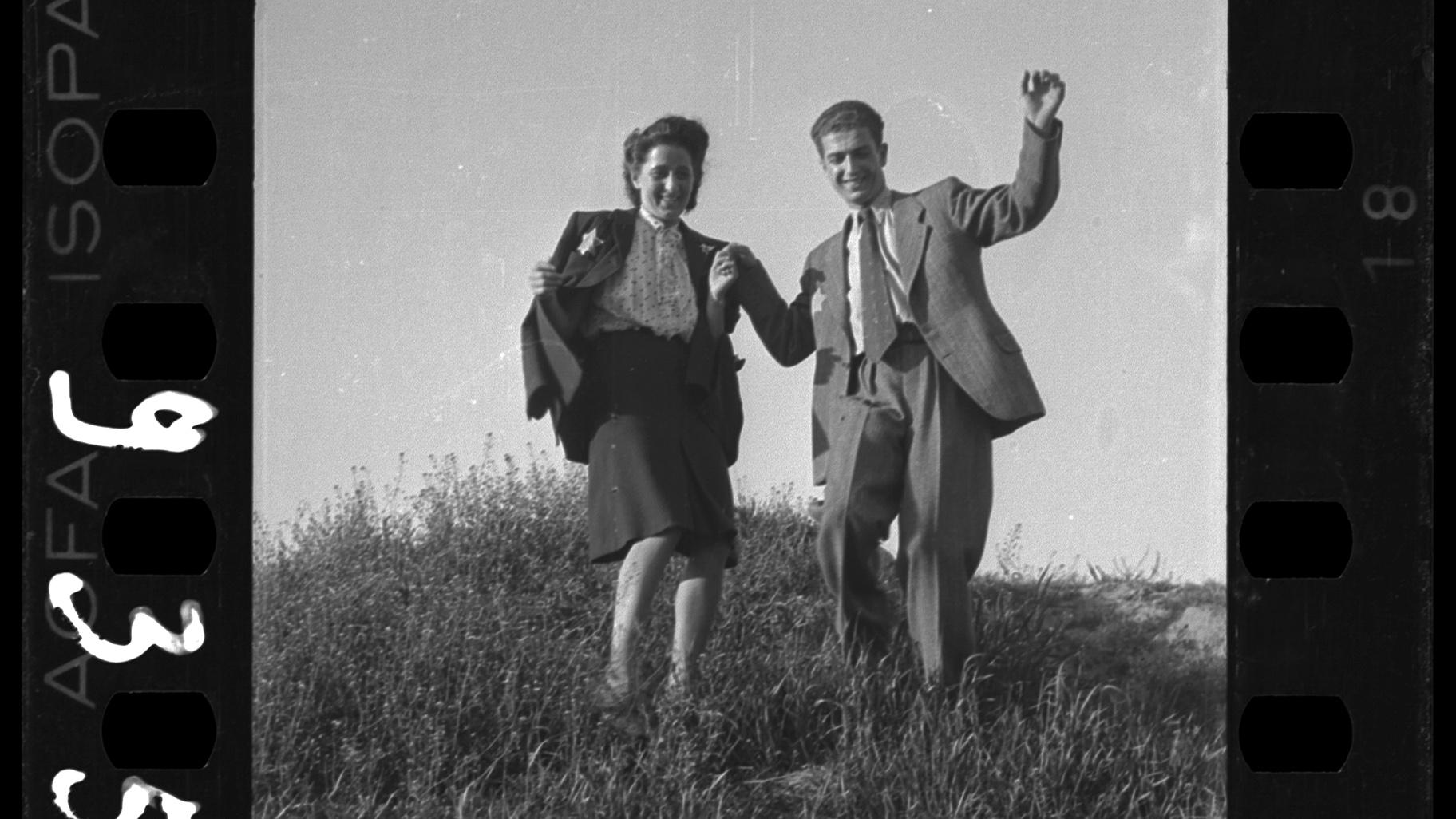 Ghetto residents happily strolling, 1940-1944. (Courtesy of the Art Gallery of Ontario, Gift of the Archive of Modern Conflict)
10. Behold
White birch wind chimes, burgundy poinsettias and deep green conifer trees are among the plants and flowers showcased at the Garfield Park Conservatory Holiday Flower. The theme of this year's show is to highlight the "invisible forces" that impact the lives of plants.
Details: 9 a.m.-5 p.m. daily through Sunday at Garfield Park Conservatory, 300 N. Central Park Ave. Free / MAP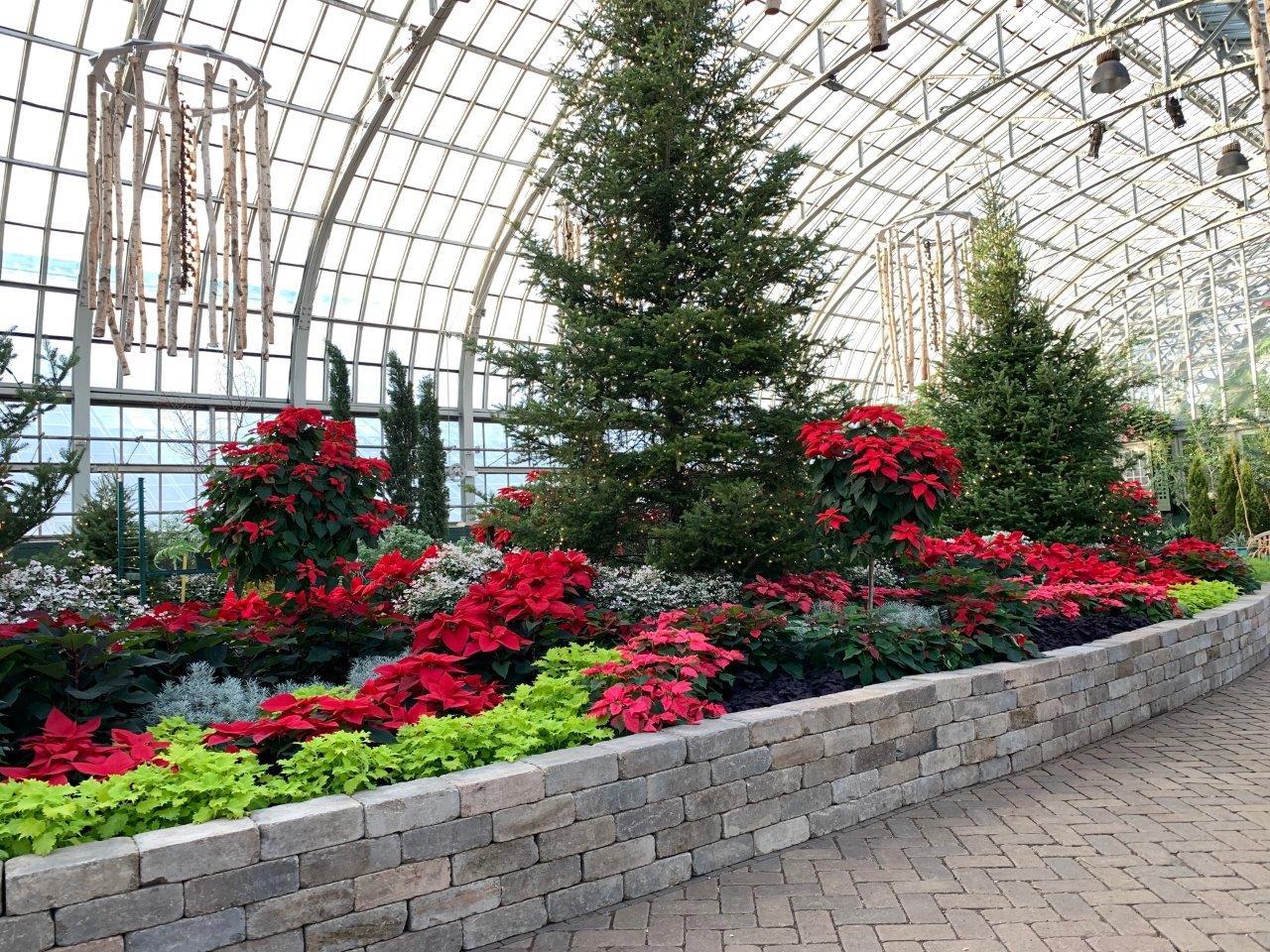 (Courtesy of the Chicago Park District)
Events listed are subject to change. We recommend double-checking times and locations before you head out the door. Want to share your upcoming events with us for consideration in a future roundup? Send us an email.
---