Zachary Pingoy is wearing a garment that may hold the world record for hand-me-downs.   
His mother, Mary Grace Pingoy, wore it when she was a baby. And her mother, Margie Hermano, wore it too. It was crocheted by a nun in the Philippines in 1945. She gave it to her sister, Clotilde Hervas Martirez, who had just had her first baby.
In the Philippines they call it a "sunsuit." Sixty babies and three generations later, that sunsuit has become a traveling symbol of family unity and love.
Mary Grace Pingoy and her son Zachary, the most recent member of the Martirez family to wear this hand-crocheted onesie, called a "sunsuit" in the Philippines. (Jay Shefsky / WTTW News)
These days it is worn once for the photo and packed safely away.
"Every time somebody says 'I'm pregnant' we make sure that he or she has the sunsuit ready when the baby comes," said Hermano, as she and her daughter look through an album containing photos of all 60 babies.
The sunsuit did go missing for a short time. But lest any descendent of Clotilde and Demosthenes Martirez be left out of this important family tradition, the sunsuit was "photoshopped" onto two babies – and another squeezed into it when she was nearly 2 years old.
Pingoy says the power of this sunsuit tradition is not just that the babies wear it – it's also the photos.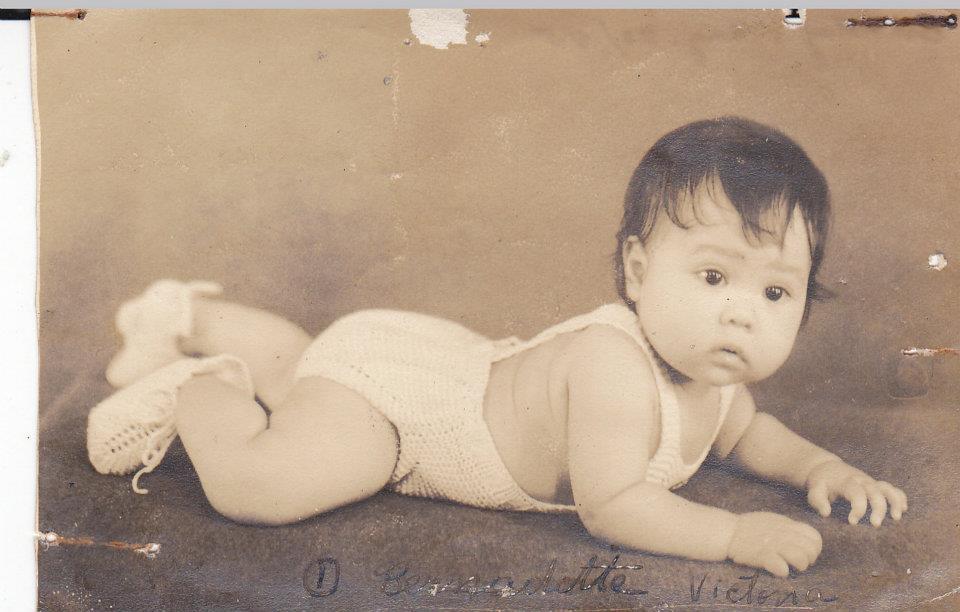 Bernadette Victoria, the first child of Demosthenes and Clotilde Martirez, and first to wear the sunsuit. (Courtesy of Mary Grace Pingoy)
"I think pictures speak to children," she said. "When you're growing up, to see all the babies wearing the sunsuit, you feel a sense of belonging, when you see your family heritage and that we're connected through the years."
Today, Pingoy is a professional photographer, inspired, she says, by her grandmother, who began this tradition and whose home in the Philippines was overflowing with family photos.
"In this world today, something we all just need to know is that we are loved, and we are precious and that's what my Lola taught me, to be that to everyone and to show them that," she said.
---
While there is no pattern for recreating this particular sunsuit, you can take a closer look at its construction in the photo below (see a larger version here), and in the photos here and here.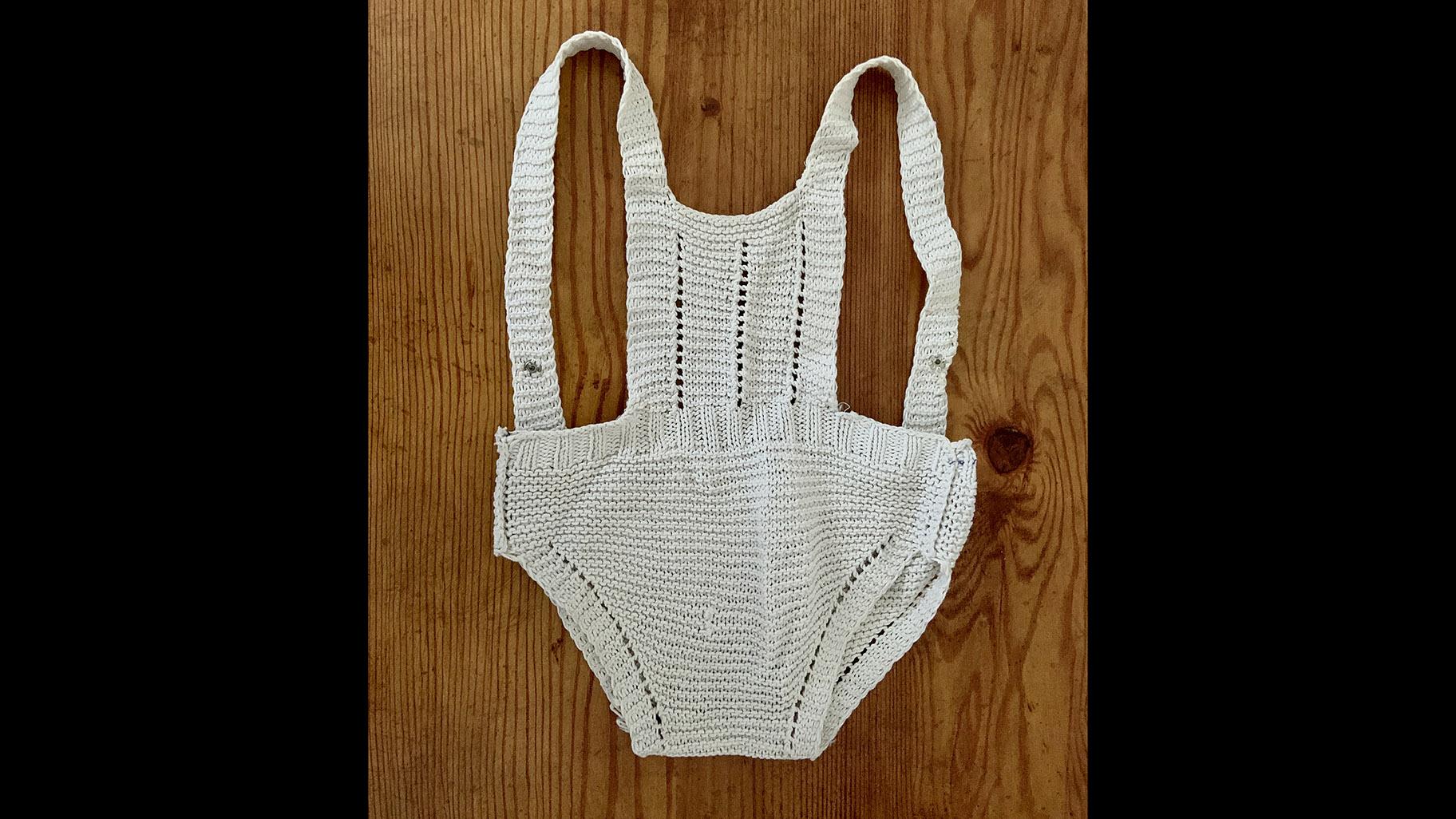 (Courtesy of Mary Grace Pingoy)
Note: This story was first published on Dec. 18, 2019. It has been updated.
---
Related stories:
Commercial Photographer's Archive Shows Passion for People
Local Nun Leads Chicago Marathon Team
At Age 100, Heart Health Pioneer Still Doing Research
---