A City Council committee on Tuesday narrowly approved a proposal to delay the start of recreational marijuana sales in Chicago. The initiative, led by the Chicago Aldermanic Black Caucus, seeks to wait until minority business owners can get a foothold in the marijuana dispensary industry before the city starts allowing sales, despite a state law that legalizes pot on Jan. 1.
The proposal passed the City Council's Contract Equity and Oversight Committee by a vote of 10 to nine. A full vote on the proposal is expected at Wednesday's City Council meeting.
Ald. Jason Ervin (28th Ward), who chairs the Black Caucus, said Tuesday on "Chicago Tonight" that he believes he has enough support for the proposal to pass in a full council vote.
"We fully expect to be able to deliver on what we started," he said.
---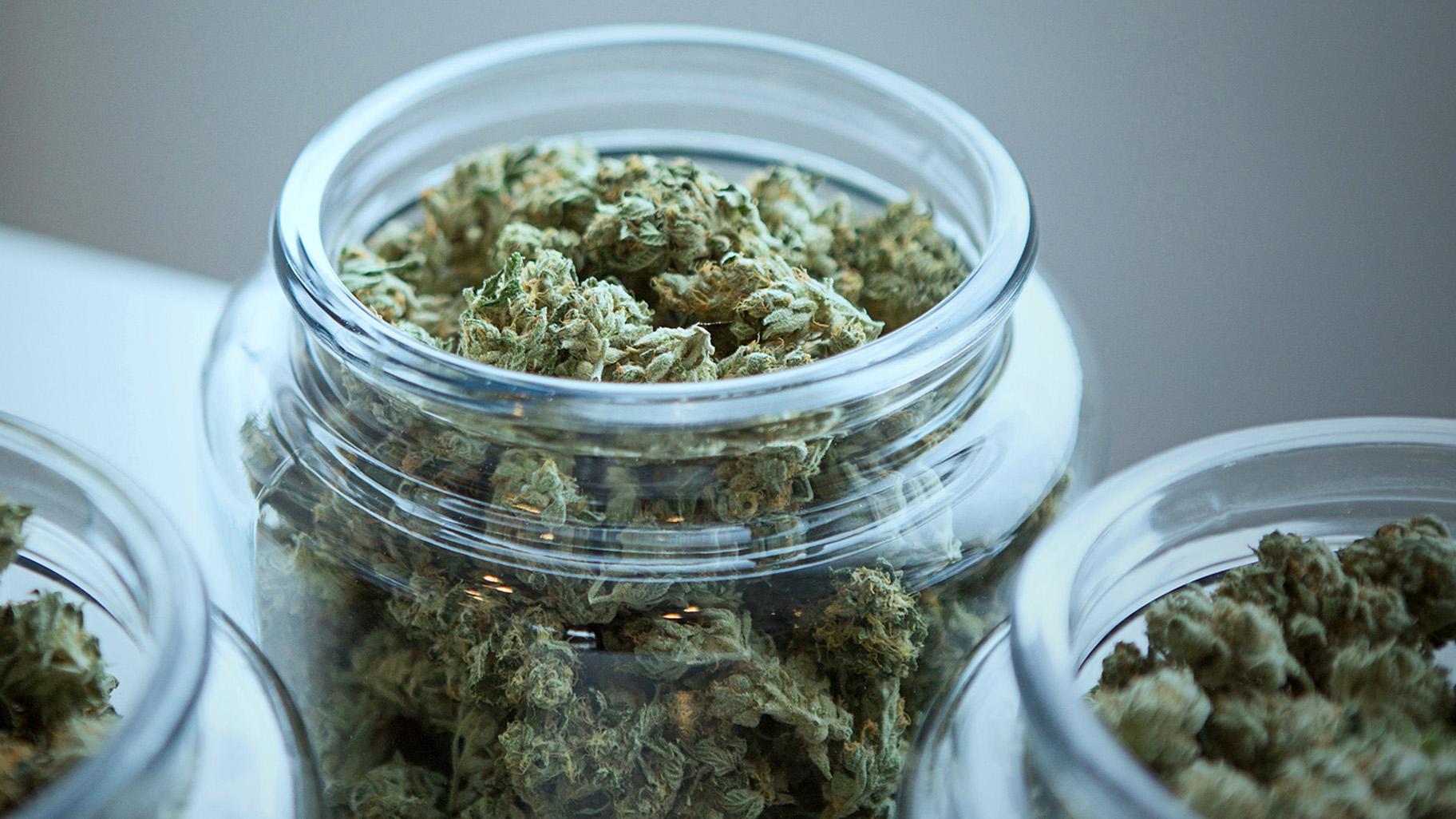 More: Your Guide to Marijuana in Illinois
---
Black Caucus members said they were encouraged by a last-minute proposal from the mayor's office, but that the compromise wasn't enough to derail the legislation.
"What we have seen here today is one step in the right direction," the group said in a statement. "We are going to continue to work together and push for equity. In addition, we are looking forward to continue having ongoing discussions with the State and City. We thank our communities for providing us their support and being partners with us throughout these conversations."
Mayor Lori Lightfoot expressed her disappointment with the vote, saying in a statement that "delaying sales will have a multitude of unintended consequences, including fueling illegal sales ..."
"I have repeatedly asked the members of the Black Caucus to devise a strategy that addresses equity," Lightfoot said. "Instead, we have primarily been met with a litany of complaints, but no tangible solutions. Crossing our arms and walking away is a tactic, not a strategy and is not only unacceptable but irresponsible."
But Ervin disputed Lightfoot's characterization of the group's position.
"We're not crossing our arms and walking away. We've been very clear from day one that we believe there should be equity for minorities in the eleven dispensaries that exist," Ervin said.
"The real challenge is that there is not any equity amongst the 11 people that will start the sales effective Jan. 1. There are 11 dispensaries in the city of Chicago – none of which have any African American, Latino or female-related ownership – and that's a problem for many people in our city."
Gov. J.B. Pritzker opposes any delay to recreational pot sales.
Pritzker's so-called cannabis czar Toi Hutchison said in a statement that delaying implementation could actually damage the goal of getting more minority participation.
She noted that the state had created a $30 million loan fund to provide "social equity applicants" seed money to help them get into the marijuana business and that the existing market had been capped to ensure "plenty of room for additional entrepreneurs."
"No other state in the nation has taken this robust and unique approach to equity, and we will continue to work to ensure that all communities benefit from this legalization," Hutchison said. "Delaying this implementation would do significant damage – and do far more harm than good in actually achieving equity."
The city currently has 11 medical marijuana dispensaries that will be able sell pot for recreational purposes starting Jan. 1; all are reportedly white owned.
The state plans to issue up to 75 new dispensary licenses by May 1. 
Ervin and other black aldermen argue that because the war on drugs has disproportionately impacted black and brown communities it is unacceptable to allow white-owned businesses to corner the market for recreational pot.
Ervin says the fact that no African Americans have an ownership stake in any of the city's dispensaries is "a travesty" on which the council needed to take a stand.
Veteran Ald. Walter Burnett Jr. (27th Ward) said last week that he would only support dispensaries opening in the 27th Ward – which includes the West Loop and Near North Side – if they had a black partner.
"If they don't have an African American partner, don't waste your time coming to see me, because I don't even want to talk to them," Burnett said.
Last week, Ervin used a parliamentary procedure called a Rule 41 notice to file his intention to ask all 50 aldermen to vote on his proposal to delay recreational sales.
Lightfoot's council floor leader Ald. Gilbert Villegas (36th Ward) told aldermen last week that while he understood their concerns, delaying recreational sales would do "more harm than good."
In a statement, Lightfoot said she is committed to working with the Black Caucus and other stakeholders to ensure that recreational cannabis "generates new economic opportunity for our residents, particularly in black and brown communities which have been hit hardest by drug policies of the past."
And on Monday, Lightfoot floated the idea of the city itself getting into the marijuana growing business by creating a "cooperative cultivation center" – funded with TIF money – that would essentially be used to train minorities in the marijuana business.
Lightfoot proposed using up to $15 million in TIF funds to create a growing center that would allow city residents of color to buy a stake with a "modest cash investment" or with "sweat equity."
"I think the only way to really crack this nut is for the city to invest its own resources to get engaged, get diverse entrepreneurs involved in the most lucrative part of the business, which is cultivation," Lightfoot said.
Note: In an earlier version of this story, the target area for the proposed delay was incorrectly described. The story has been corrected.
---
Related stories:
African American Aldermen Try to Halt Sale of Legal Pot in Chicago
20 New Illinois Laws to Know in 2020
Kim Foxx Vacates 1,000 Pot Convictions as Clock Ticks Toward Legalization
Lightfoot Clarifies Police Enforcement of Public Pot Smoking
---