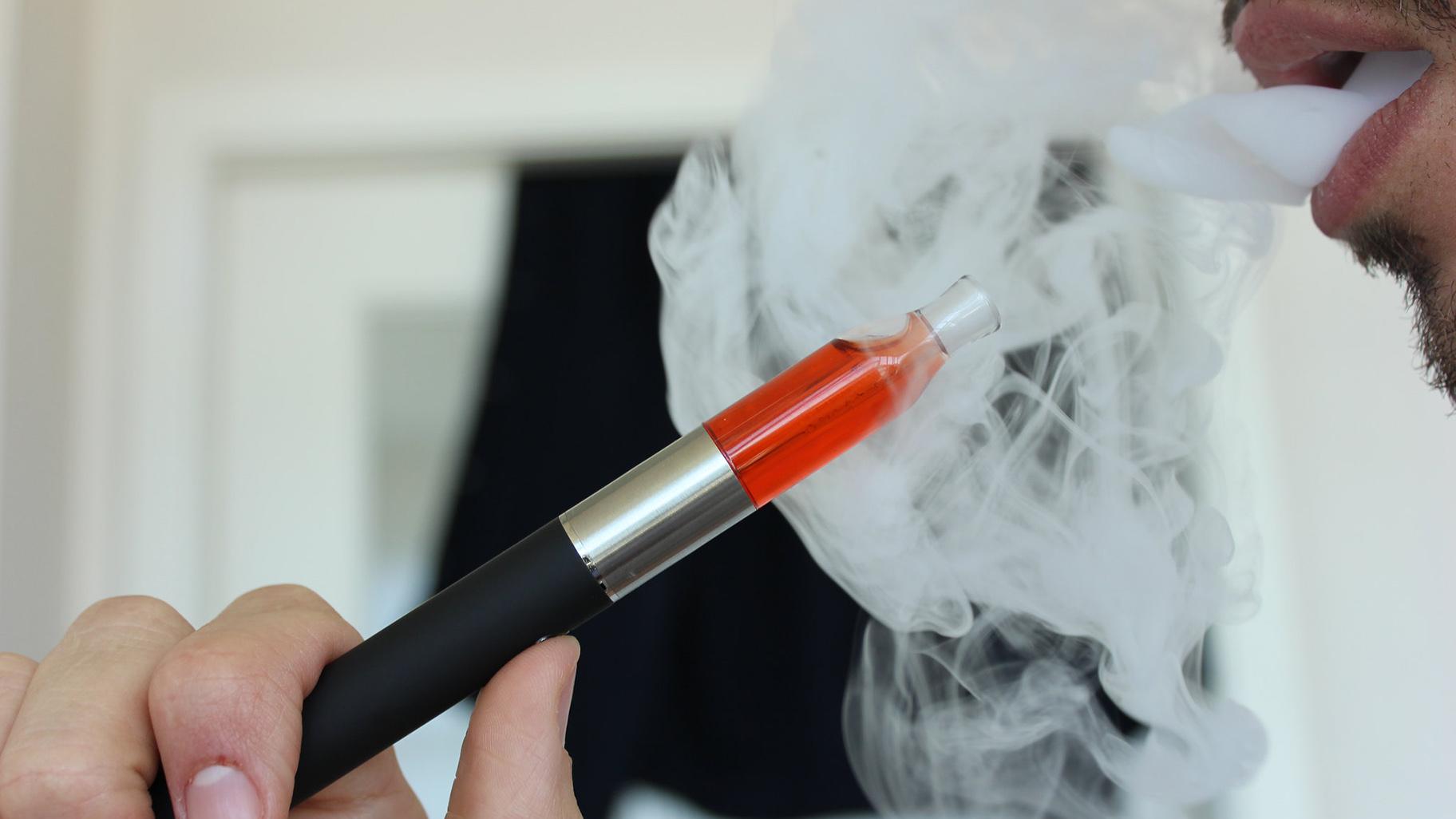 (Lindsay Fox / Pixabay)
According to the National Youth Tobacco Survey, the use of e-cigarettes by middle school students rose by 218% between 2017 and 2019, while high school e-cigarette use rose by 135%.
As part of an effort to curb that trend, U.S. Sen. Dick Durbin and Rep. Raja Krishnamoorthi are proposing a new fee on e-cigarette manufacturers and importers to fund the development of prevention programs.
"With more than five million children now using e-cigarettes, the youth vaping epidemic is out of control. If we don't take this seriously, we risk the health of an entire generation of American kids," Durbin said in a statement. "The bill Congressmen Krishnamoorthi and I plan to introduce builds on previous tobacco prevention strategies, helping fund preventive efforts that steer kids away from vaping and helping those already struggling with nicotine addiction."
The bill, called Providing the Resources to End the Vaping Epidemic Now for Teenagers (Prevent) Act, would establish a new quarterly fee on e-cigarette manufacturers and importers under the Food and Drug Administration. Officials estimate the new fee would bring in $200,000, which would be directed to the Centers for Disease Control and Prevention.
"To reverse this extremely disturbing trend, the bipartisan and bicameral Prevent Act will educate youth about the dangers of e-cigarette use by providing students, parents and school personnel the vital resources they need to prevent e-cigarette use on the ground," Krishnamoorthi said in a statement. "Importantly, this legislation requires the e-cigarette companies – not taxpayers or consumers – to foot the bill."
The proposal comes on the heels of a lawsuit filed by Illinois Attorney General Kwame Raoul against Juul Labs, Inc. for intentionally marketing its products to minors and misrepresenting the potency of nicotine in them.
The Prevent Act would require programs to provide resources on the dangers of e-cigarette use and nicotine addiction, plus tools for school personnel to identify and prevent youth use. The bill would award grants to state and local health agencies, as well as nonprofits, to carry out the programs.
Contact Kristen Thometz: @kristenthometz | (773) 509-5452 |  [email protected]
---
Related stories:
Illinois Attorney General Files Lawsuit Against E-Cigarette Maker Juul
Officials List Pot Vape Brands Reported in US Outbreak
Survey: Half of US High School Students Report Having Tried a Tobacco Product
---