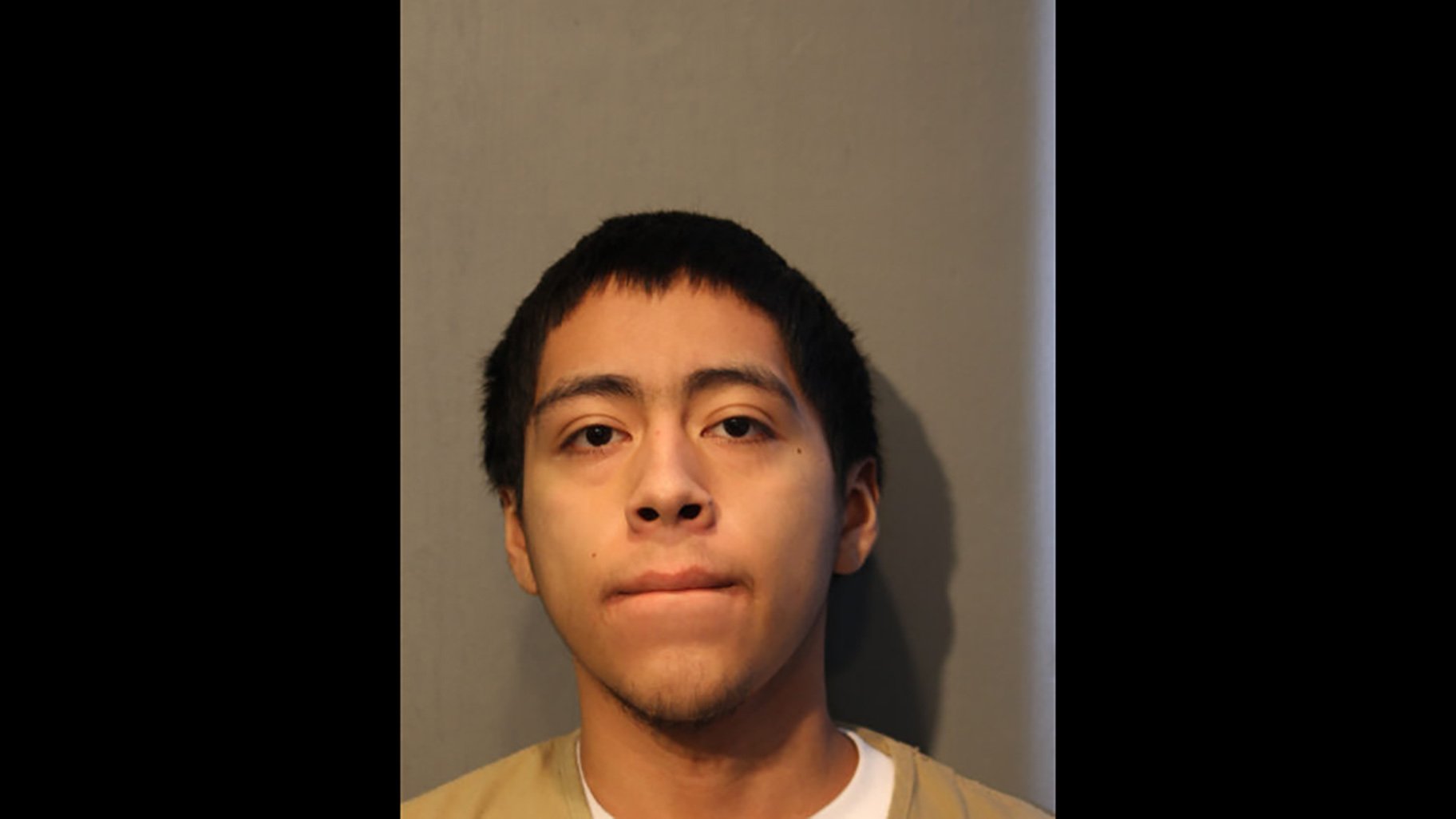 Armando Lopez (Chicago Police Department)
A teenager has been charged in connection with a drive-by shooting that killed a nurse last month in the Little Village neighborhood.
Armando Lopez, 19, was charged Wednesday with a single count of first-degree murder in the Nov. 12 slaying of 32-year-old registered nurse Frank Aguilar, who was gunned down as he was returning home in the 3700 block of West 32nd Street.
"The tragic murder of Frank Aguilar rocked the community," Chicago police Capt. Gil Calderon told media Thursday. "Here was a man that was working hard to get ahead in life. Unfortunately this promising life was cut short on Nov. 12 when the gang violence robbed Chicago of another individual who had a promising future."
Aguilar was walking to his home at around 11:30 p.m. after doing laundry when he was shot by the occupants of a passing vehicle. There were no witnesses to the shooting and the only evidence recovered from the scene were two bullet casings.
According to Deputy Chief Brendan Deenihan, a concrete motive for the shooting has not yet been established. But detectives believe Aguilar may have been mistaken for a member of a rival gang.
"Unfortunately it's gang territory, it's a rival gang territory," he said. "And it appears … that these individuals get in a car and they're like 'We're gonna go target the rival gang.' And they just see somebody and decide, 'Well that looks like a rival gang member, we'll shoot him.' It's obviously not a rival gang member. It's terrible."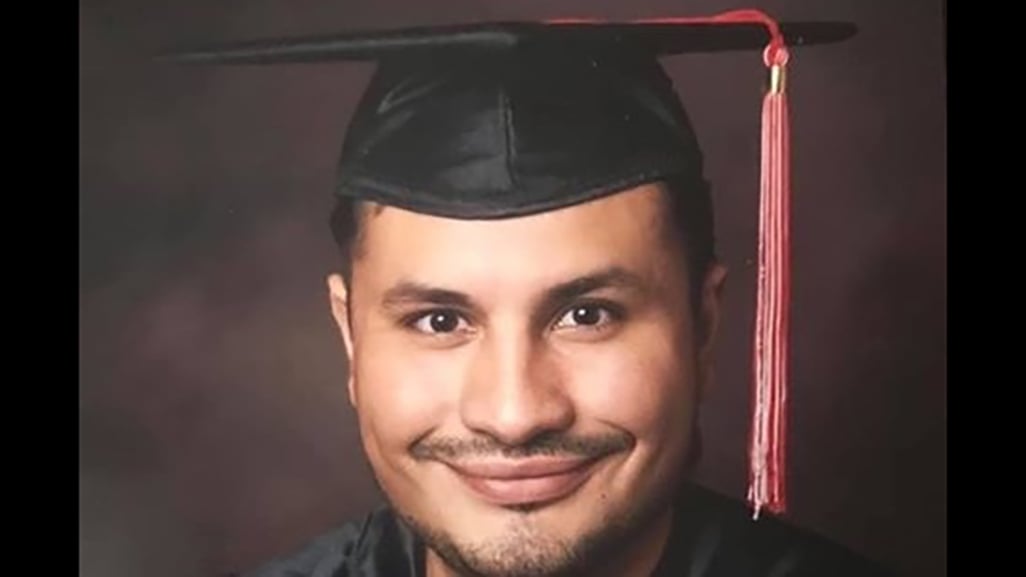 Frank Aguilar (GoFundMe)
Detectives were able to locate private residential footage of the shooting from a nearby location, and were able to get a make and model of the vehicle – a Jeep Commander – but no license plate. They located a similar vehicle days later that was being driven by Lopez, who allegedly led police on a pursuit before being taken into custody.
Investigators believe Lopez was the driver of that vehicle and "feel very strongly" they know the identity of the shooter, who has not yet been taken into custody.
"They're just working with the State's Attorney's Office to get as much evidence as possible to secure that charge," Deenihan said. "We just need to build a stronger case in order to prove that case in court."
Lopez was denied bond by a Cook County judge during his initial appearance in court Thursday afternoon.
Aguilar had graduated from both Malcolm X College and St. Xavier University with "top honors," according to a GoFundMe account set up by his sister to help cover funeral costs. He'd been working as a nurse at Misericordia Home, a nonprofit developmental home.
"He dedicated his life in helping others," Aguilar's sister wrote on the fundraising site, "he was always selfless, kind and compassionate."
The GoFundMe effort has raised more than $20,000 as of Thursday afternoon.
Calderon said he made a promise to Aguilar's parents and the Little Village community that they would find their son's killers. He credited members of that neighborhood for coming forward to assist during the investigation – much in the same way they did following a Halloween shooting that wounded a 7-year-old girl.
"Plain and simple, they were sick and tired of the gang violence going on," Calderon said. "They wanted to come out and have their voice heard by everyone so that these individuals out there that are committing this type of violence understand that Little Village is tired of that type of violence."
Contact Matt Masterson: @ByMattMasterson | (773) 509-5431 | [email protected] 
---
Related stories:
Police Seek Gunman in Halloween Shooting That Critically Injured Child
Charges Filed in Northwest Side Carjacking of Vehicle with 2 Kids in Backseat
Police Department Accepts New Recommendations to Boost Homicide Clearance Rate
1 Dead, 3 Others Stabbed After Argument Over Minor Car Crash
---