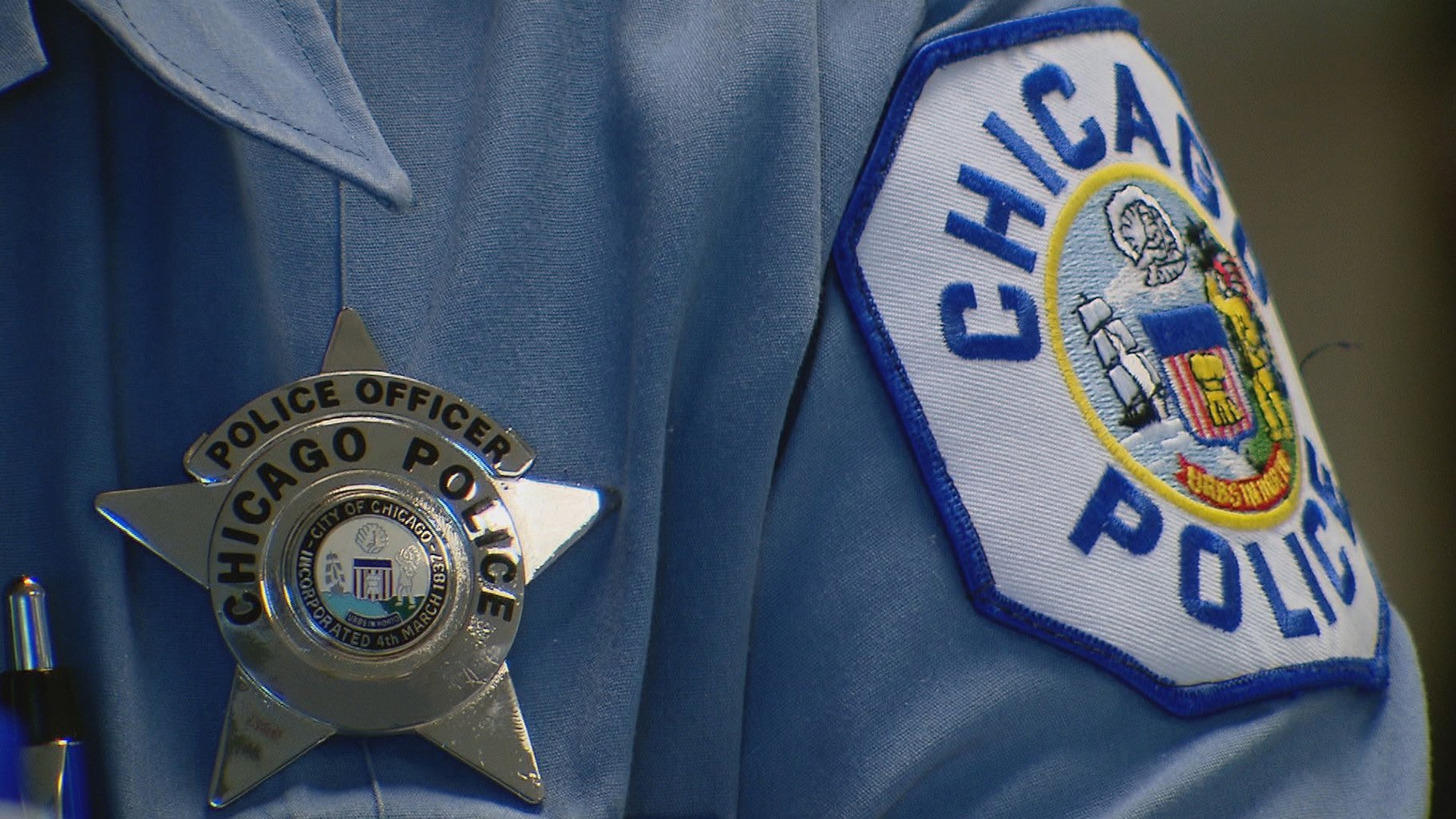 (WTTW News)
The Chicago Police Department says it will combat its low homicide clearance rate by adopting a series of recommendations from a Washington D.C.-based research firm.
Chicago Police Superintendent Eddie Johnson on Wednesday announced his department had accepted guidance from a newly released report published by the Police Executive Research Forum, which offered a "comprehensive assessment of best practices and policies" for solving crimes more quickly.
Johnson believes these recommendations will help the department's Bureau of Detectives clear more homicides and shootings.
"I welcome the external perspective and support that will help us continue improving our city's homicide clearance rate," Johnson said in a statement. "The recommendations contained in the report will serve as a roadmap taking us closer toward becoming the best police department in the world."
The research firm said it began its review in December 2018 and conducted interviews with 50 CPD personnel as well as members of the Cook County State's Attorney's Office, the Civilian Office of Police Accountability and Cook County's chief medical examiner.
They also reviewed CPD's homicide logs, its written directives, sample crime reports and overall clearance data.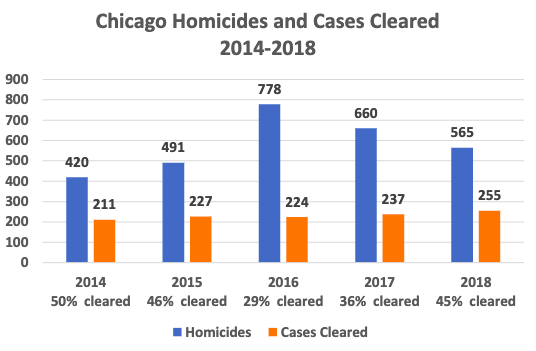 (Police Executive Research Forum)
According to the report, Chicago's homicide clearance rate has not surpassed 50% since at least 2014, hitting a low point in 2016 when just 224 of the 778 homicides – or just under 29% – were solved.
That same year, police departments in more populous cities like New York and Los Angeles cleared more than two-thirds of their homicides, though the two combined had fewer killings in 2016 than Chicago.

(Police Executive Research Forum)
One reason for that low clearance rate, according to the report, is the low number of detectives compared to total officers within the CPD. The report states the 1,127 detectives make up just 8% of Chicago's total police department.
In response, the CPD said it will establish a new team of detectives with the goal of managing and implementing the report's recommended reforms. Those include: developing an enhanced case-tracking and data-collection system, increasing training and development opportunities for homicide detectives, creating strategies to increase staffing levels in the bureau, and publishing a department-wide manual of written policies for all detectives.
In conjunction with @CWexlerPERF @PoliceForum @UChiUrbanLabs today we announce a blue print on how to improve the quality of criminal investigations in Chicago and build needed supports and professional development for Detectives – https://t.co/LNG1rIlKEv pic.twitter.com/0FNHsVtl1y

— Anthony Guglielmi (@AJGuglielmi) October 30, 2019
---
The report also recommends establishing an improved tracking mechanism to record how many and what types of cases are assigned to each detective; developing guidelines to govern case assignments; and increase overall staffing to decrease individual caseloads.
"The critical findings in this report demonstrate what the Chicago Police Department must do to live up to this City's promise to ensure that those who have lost a loved one to the scourge of violence get the answers they deserve," Mayor Lori Lightfoot said in a statement.
"With these findings in hand, the City of Chicago is acting today to ensure that police officers and detectives have the systems of support that are required not only for solving crimes – but for preventing them from occurring in the first place."
Contact Matt Masterson: @ByMattMasterson | (773) 509-5431 | [email protected]
---
Related stories:
Watchdog Report: Chicago Police Parked for Free at Bears, Cubs Games
City Releases Inspector General's Laquan McDonald Investigation
Mayor: Police Overtime Abuse, Murder Clearance Rate 'Unacceptable'