A Chicago leather craftsman is wrapping up his first year as an entrepreneur creating leather products in the form of shoes, bags and even greeting cards. 
Yohance Joseph Lacour is a handcrafted leather line 10 years in the making. While the brand designer has always referred to himself as a "sneaker head," he says his 10 years in federal prison for drug-related charges played a role in turning his passion into his career.
"It's a part of my story," said the leather artist and owner of Yohance Joseph Lacour. "It makes who I am. I like who I am, so I'm cool with the story. Would I go to jail again? No, not voluntarily. … But at the same time, would I be where I am if it weren't for jail? No, so I just embrace it as a part of my story, a part of what has had to happen."
Lacour says this hand-stitched bag in the shape of a pyramid took him more than 100 hours to make. After researching designer bags in magazines, Lacour realized he had fallen in love with the process of design.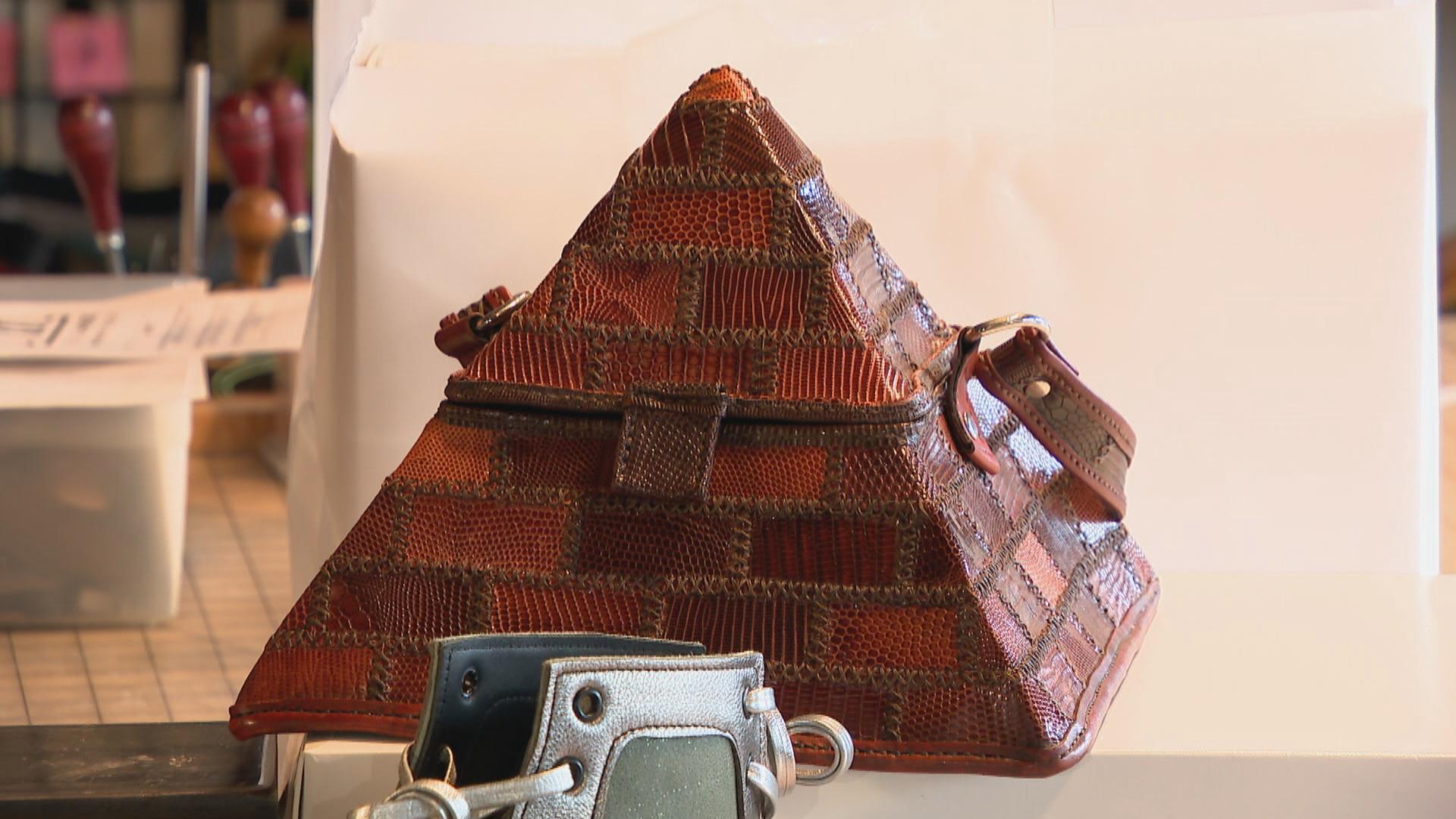 "Guys on the pound or in the facility would come to the hobby craft area and bring Elle magazine or something and say, "I want to make this Valentino bag for my daughter for Valentine's Day to send home.' We didn't have Valentino hardware or their monogrammed leather, but we would remake that bag by hand. I would argue that our bags were probably better made and better constructed then some of theirs. Then I developed a passion for it and fell in love with it. When I realized I was in love with it, I knew I wanted to do it when I came home. I also knew that I didn't want to come home and be hand making a knock-off. I don't want to hand make an imitation, you know a replica of somebody else's design."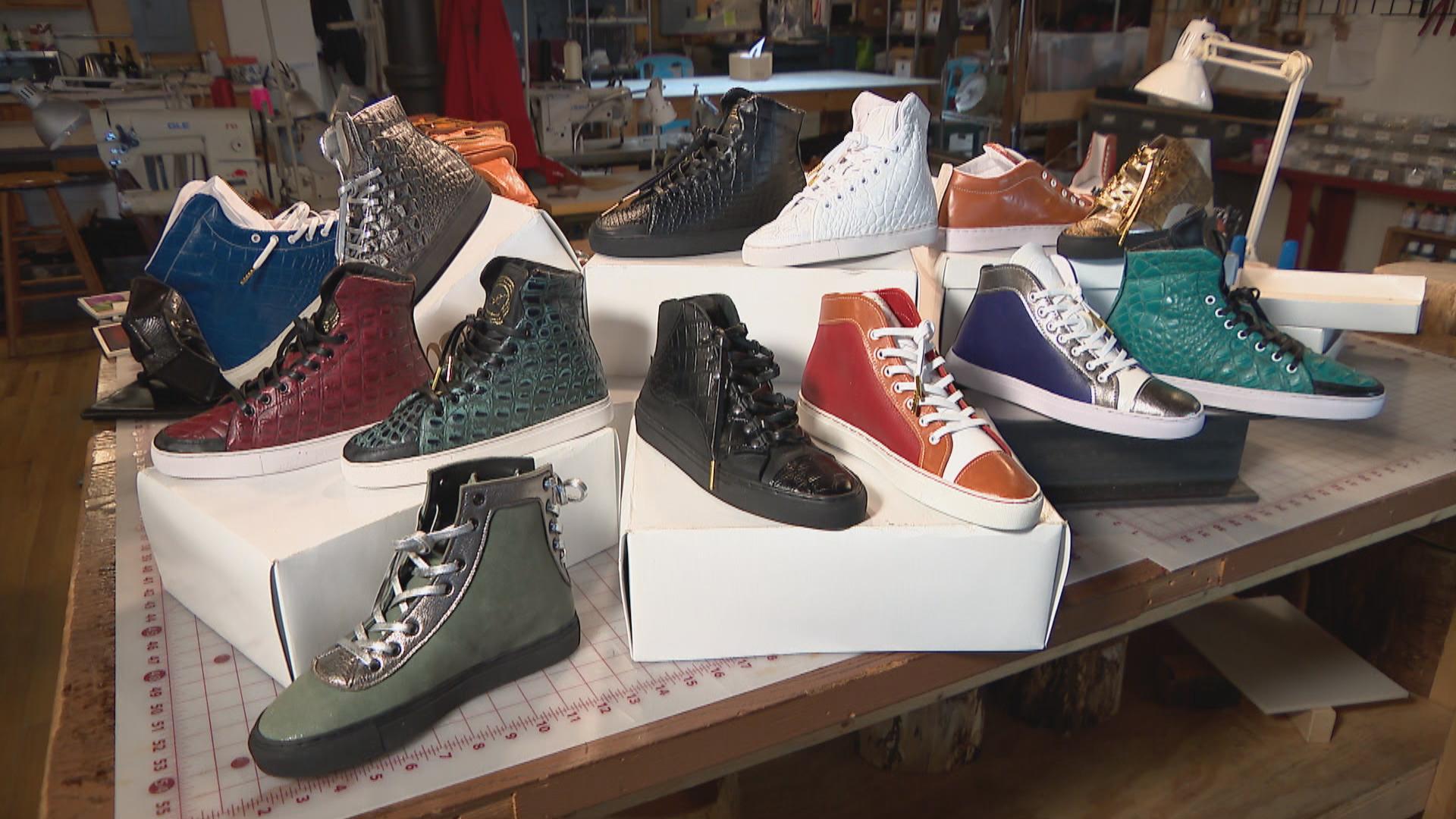 Ten years later, and his love for the craft extends to leather bags, shoes and greeting cards he's dubbed "Love Leathers." When he has free time, he teaches "Clutches, Cocktails, and Conversations," a leather bag-making class anyone can take in the company of friends. He also teaches shoe making at the Chicago School of Shoemaking and Leather Arts, the very first place that gave him an opportunity to learn when he first got home.
As Lacour wraps the first full year of this newly established brand, he says he's grateful to have developed a gift that he can also use to help others.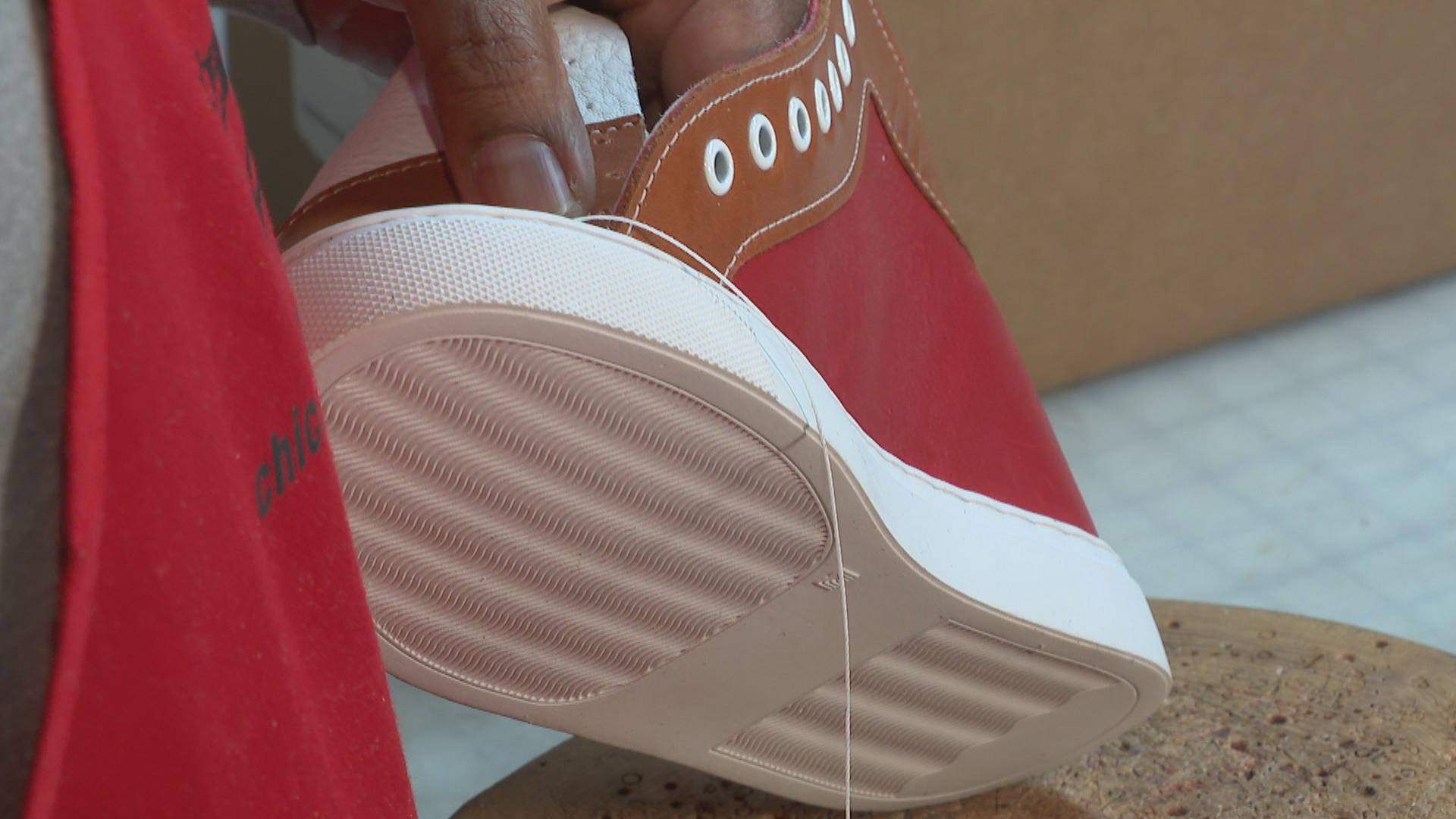 "A federal prison in California recently contacted the school to figure out how to implement leatherworking programming into their programming at the prison. So now you have one prison in California that's thinking just like that," he said.
"I'm really excited and about training and employing people coming home from prison, as well as people who haven't been to prison and might be at risk to going. And then to people who are just interested."
Note: This story was first published on Nov. 25, 2019.
More on this story
Lacour's latest leather bag can be seen at the Hyde Park Art Center's "Not Just Another Pretty Face" exhibit through March 2020.
---
Follow Angel Idowu on Twitter: @angelidowu3
Angel Idowu is the JCS Fund of the DuPage Foundation Arts Correspondent.
---
More from Angel Idowu:
Meet the Chicago Artist Behind 'Grace and Frankie'
Native American Jewelry Tells 'Stunning Stories' of Indigenous People
Gumball Machine Pays Tribute to Art-O-Mat With a Poetic Twist
---