From a Chicago blues club to South Africa, a new show at Steppenwolf Theatre explores music and love across cultures.
Ladysmith Black Mambazo formed in the early 1960s and added its acclaimed harmonies to Paul Simon's "Graceland" album in 1986. The a cappella group started its collaboration with Steppenwolf in 1992 with "The Song of Jacob Zulu," which went to Broadway. A few years later they worked together again on the show "Nomathemba."
Now the group is back in town for its third show at Steppenwolf. We visited them in rehearsal and spoke with some of the creative team.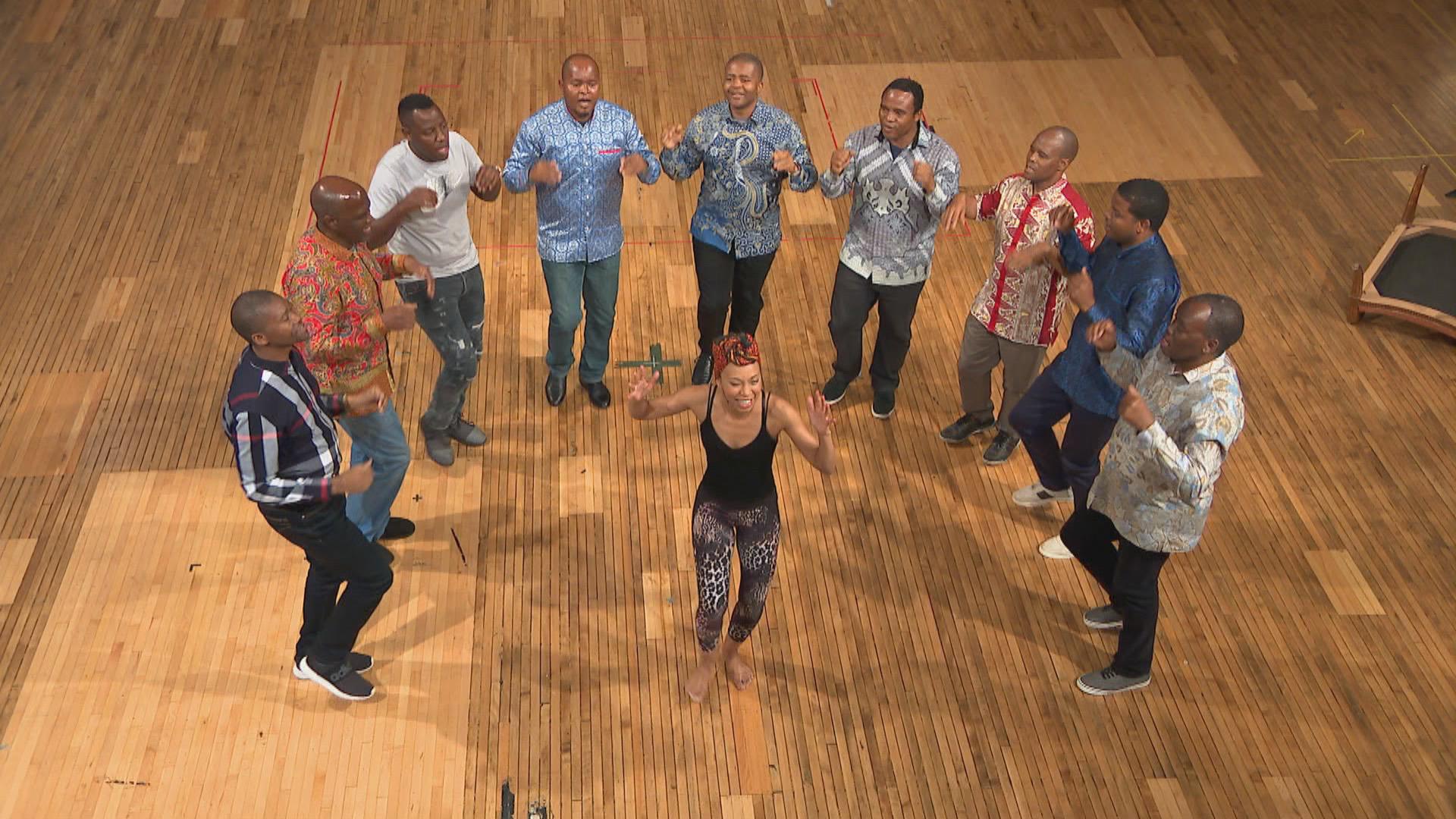 A rehearsal for the Steppenwolf Theatre production of "Lindiwe." (WTTW News)
TRANSCRIPT
Phil Ponce: There's energy in the rehearsal room as the nine members of Ladysmith Black Mambazo perform with an actress and singer who knows them well.
Nondumiso Tembe, actor: It's sort of a dream come true. I've known them since I was a little girl.
I was born in the 1980s in South Africa during apartheid, and when I was 3 we moved to New York. Throughout the '80s and '90s they would come to New York to perform at anti-apartheid protests or performing for dignitaries or [Nelson] Mandela. So at that young age I had that connection. We were part of the same community both culturally and musically.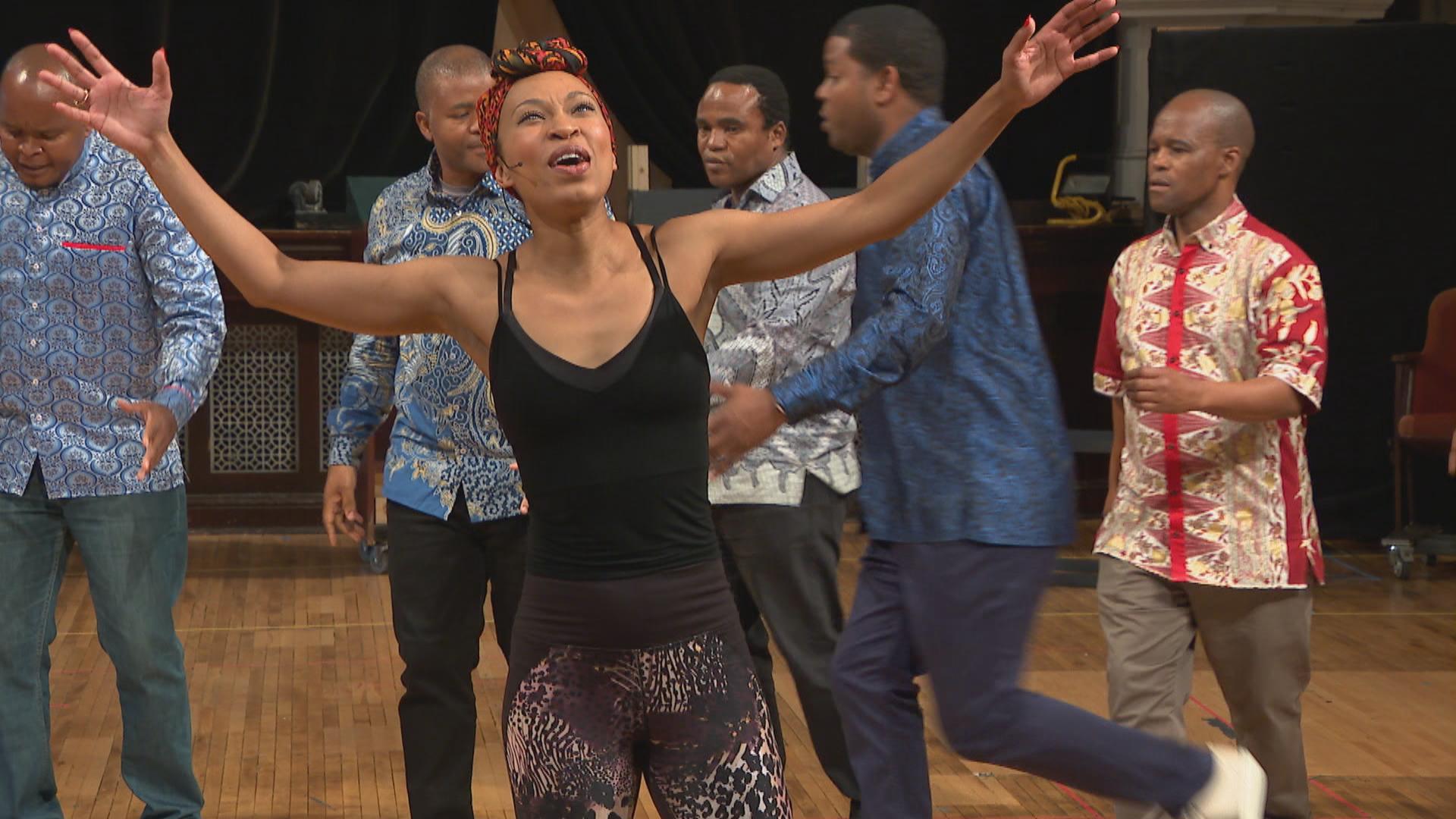 Nondumiso Tembe
Ponce: The new show is called "Lindiwe." It's a cross-cultural love story that takes place in South Africa and Chicago – and the Chicago blues figure prominently.
Sibongiseni Shabalala, Ladysmith Black Mambazo: We love the music. Music has that thing that connects everybody, you know? It doesn't matter what kind of music. Doesn't matter if you understand the language, you understand the music. As long as it's good music, it gets in your veins.
Ponce: Ladysmith Black Mambazo was founded by Joseph Shabalala, who is now retired. Family members continue the legacy he began nearly 60 years ago.
Thulani Shabalala, Ladysmith Black Mambazo: We started to sing at a very early age, and our father used to teach us singing very early and put us on stage to sing at the church, weddings, many different occasions so we're used to it.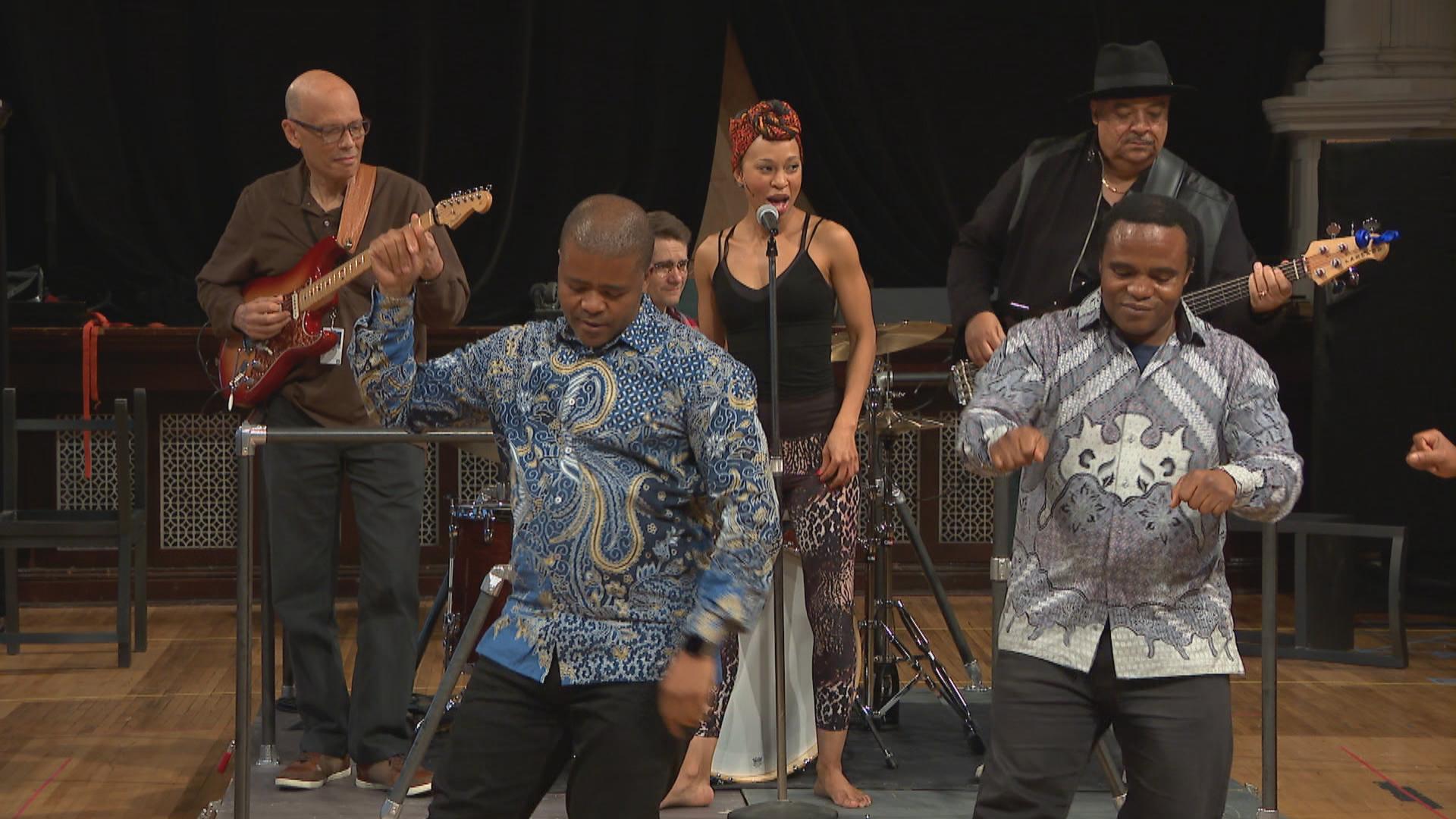 Ponce: "Lindiwe" features new music from the vocal group.
Steppenwolf ensemble member Eric Simonson recalls their first collaboration in 1992.
Eric Simonson, writer and co-director: We invited them here to Chicago to do a workshop where we staged, I think, the first 15 minutes of the play. It became kind of this magical moment where we realized, you know – they're an ensemble, we're an ensemble. It didn't seem like somebody would say these two groups belong together but we kind of clicked.
Ponce: "Lindiwe" has been in development for six years. It was an important project to Martha Lavey, the late artistic director at Steppenwolf.
Simonson: Martha called me up one day and said, "You know I was in my car and I was listening to the radio and an old Studs Terkel interview came on, where he was interviewing Mambazo, and it reminded me of their work with us and what do you think about calling them up and seeing if they would like to do another play?" And that's how it started.
Audio: Listen to that 1992 interview.
Thulani Shabalala: It was great to work with Steppenwolf. When my brother started to work with them, especially Eric Simonson, who's been in South Africa many times, it was very easy and we built a relationship.
Ponce: When it all comes together it will be one of the more anticipated productions on stage this season.
Tembe: There's so many different moving parts, so many different pieces to this puzzle so it requires, I think, an enormous amount of skill and focus and craft and attention to detail.
It's coming together really beautifully.
---
More on this story
"Lindiwe" is on stage at Steppenwolf Theatre through Jan. 5, 2020.
---
Related stories:
Dancing Down Memory Lane Before the Curtain Falls on 'Hamilton' Chicago
Hedy Weiss Reviews 'A Doll's House,' 'I'm Lenny Bruce' and More
Sister Helen Prejean on 'Dead Man Walking' at Lyric Opera
---