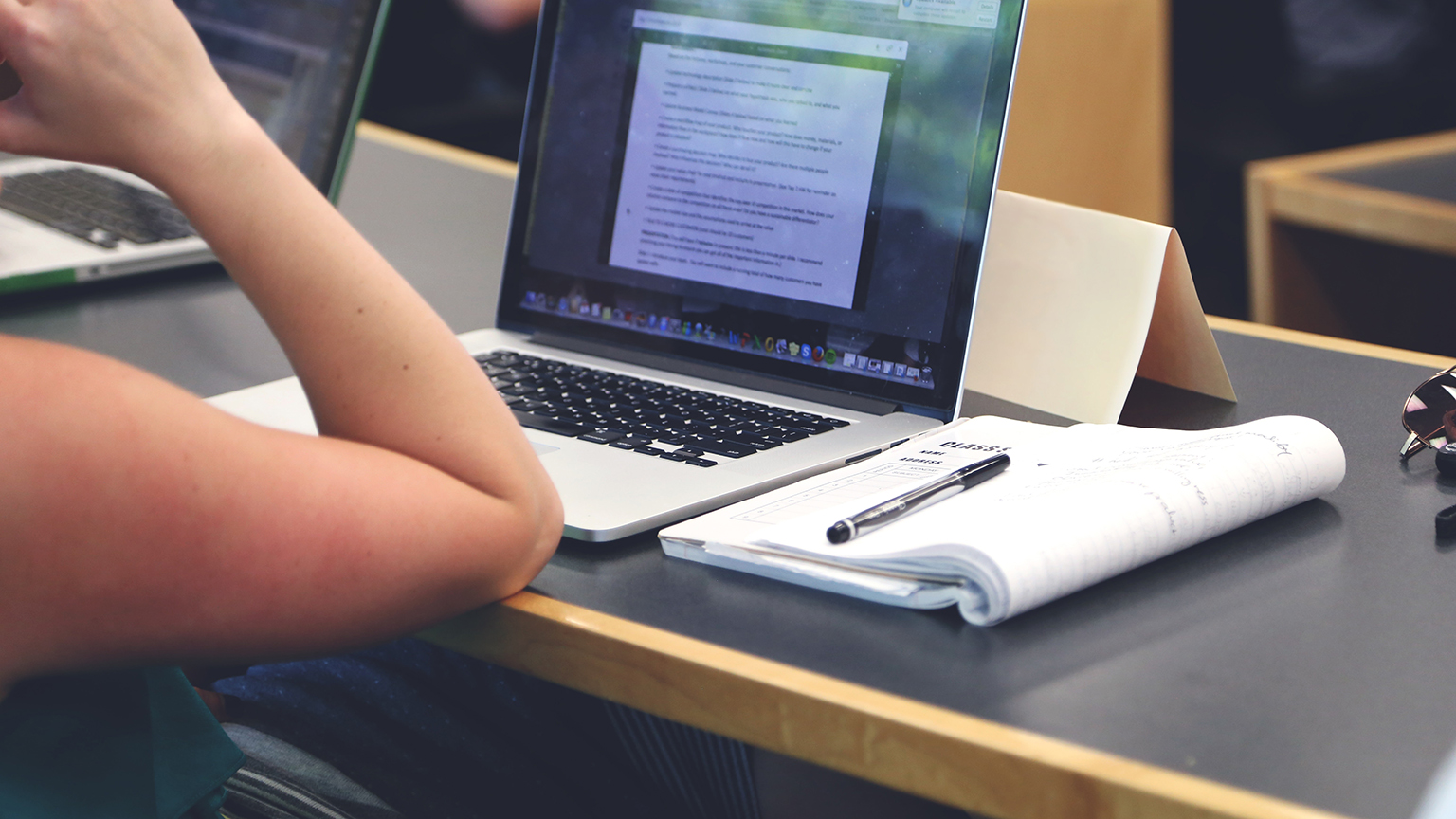 (Pexels)
A group of Democratic Illinois lawmakers believes the vendor that develops and administers the SAT and Advanced Placement exams may be violating state law by selling student data to colleges, universities and scholarship providers.
Nine state senators and representatives this week penned a letter to Illinois Attorney General Kwame Raoul, urging him to investigate the business practices of the College Board, the nationwide nonprofit organization behind some of the most prominent standardized tests.
"As the recipient of millions of taxpayer dollars in Illinois each year and as the collector and custodian of highly sensitive personal data – data which can directly determine the educational and job opportunities available to Illinois children, the College Board should be subject to the highest scrutiny in whether its business practices are meeting both the spirit and the letter of the laws of our state," the lawmakers says.
The letter was authored by state Sens. Cristina Castro, Robert Martwick, Laura Murphy and Robert Peters, along with Reps. Robyn Gabel, Will Guzzardi, Lindsey LaPointe, Aaron Ortiz and Ann Williams.
The crux of their arguments comes from testimony by one of the College Board's own representatives, who testified before the Illinois Senate Judiciary Committee in May and confirmed the organization does distribute student data from the group's Student Search Service survey at a rate of 45 cents per name, according to the letter. That price has since risen to 47 cents per name.
The legislators claim that in doing so, the board – which pulls in nearly $10 million each year from its contract with the Illinois State Board of Education and another $8.35 million from Chicago Public Schools – is violating a pair of state laws.
Those are the Student Online Privacy Protection Act, which bars operators from selling or renting student data, and the Children's Privacy Protection and Parental Empowerment Act, which prevents the sale of data from children younger than 16 without parental consent.
"We urge you," the letter states, "to initiate a thorough investigation of how the College Board is conducting business in Illinois."
A spokesperson for Raoul's office said in an email Thursday: "We are aware of these concerns and are looking into this."
But the College Board insists it's not "selling names." Rather, it claims to license them under strict agreements with colleges, scholarship partners and nonprofit organizations, according to a spokesperson. The organization says the Search survey is voluntary and free for students, who must opt in to take part and may opt out at any time.
"We work with our partners across Illinois to protect student privacy and to ensure that students are connected to information on post-secondary options and scholarship opportunities that can help reduce the cost of college," College Board spokesperson Sara Sympson said in an email. "We stand ready to work with leaders in Illinois to share how we protect student data and how we use data to connect students to college and scholarship opportunities."
According to the legislators, the College Board does ask students for their consent in disclosing their data to colleges, universities and scholarship providers. But they apparently do not inform students or parents that this information is sold off.
"It's a large company that makes millions of dollars," said Gina Silva, a Chicago parent whose son is a sophomore at Lane Tech College Prep. "They're paid by the taxpayers and yet they're still doing something that just is wrong. I can't think of any other word, but it's wrong."
Silva said her son filled out the Student Search Service survey last year as a freshman that promised to connect him "with information about educational and financial aid opportunities from nearly 1,900 eligible colleges and universities, and scholarship and other educational programs."
It wasn't until later that Silva learned the information had been distributed without her consent.
"It's most definitely a violation," she said. "They're asking children, they're asking minors for personal information and then they're selling it. I mean, they don't notify the parents they're doing this, they don't tell the children they're doing this. It's all very backdoor. And it's hard to even comprehend that they even do these things."
Contact Matt Masterson: @ByMattMasterson | (773) 509-5431 | [email protected] 
---
Related stories:
SAT 'Adversity Score' Draws Praise and Criticism
State Board of Education Rolling Out New Proficiency Exam Next Month
FAFSA Verification an 'Unfair Burden' for Low-Income Students