Every October, 26.2 miles of Chicago streets are shut down to traffic and flooded with thousands of runners – and even more fans.
This year, the Chicago Marathon will host around 45,000 participants and an estimated 1.7 million spectators.
On Sunday morning, they'll gather downtown in Grant Park, where the race starts and ends, and also in more than two dozen Chicago neighborhoods, from Lakeview to Pilsen to Bronzeville.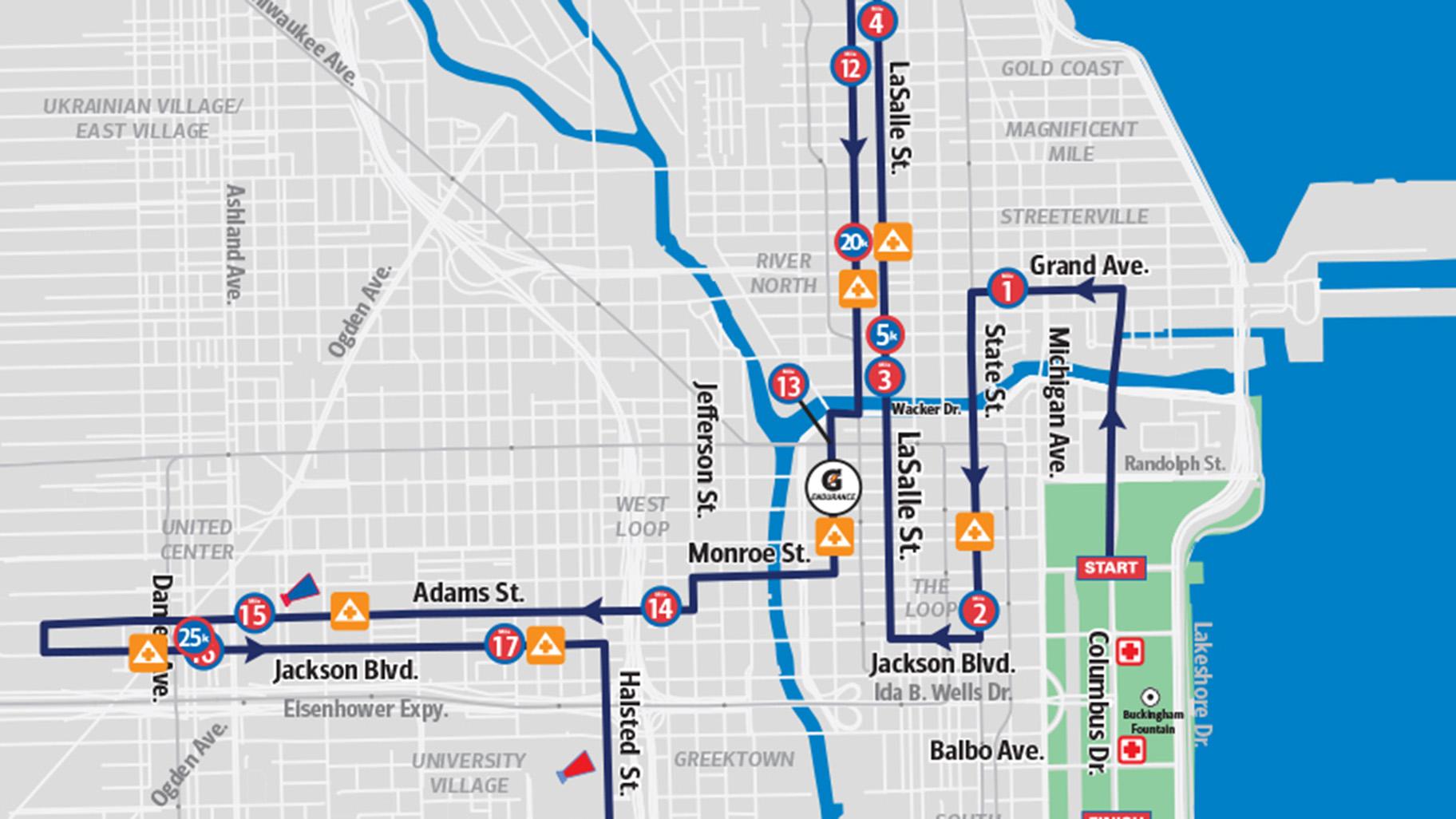 Map: Click to see the full 2019 Chicago Marathon route. (Courtesy Chicago Marathon) Over the past few decades, the Chicago Marathon has grown exponentially, much of which has been overseen by executive race director Carey Pinkowski.  
There have been a lot of changes since Pinkowski took over 30 years ago. But he says one of the biggest is the way people see the race itself. 
"Marathon running was really kind of thought of as an extreme sport 30 years ago," he said. "It was much more of a competitive event, people were trying to qualify for the Boston Marathon, or win their age group, so it was much more thought of as a competition.
"I think the acceptance of it, the popularity is inherently different today."
The 2019 marathon will feature participants from every state and over 100 countries, as well as from all 50 Chicago wards.
"Our goal is to really give our participants a tour of the city, the architecture, the neighborhoods, the communities, the real fabric of the city of Chicago … we have tens of thousands of people discovering neighborhoods they may have never been in before," Pinkowski said.
A central pillar of the marathon's mission is philanthropy: the race raised $22.8 million in 2018 alone, and will work with over 160 charities this year from Chicago and across the country.
But Pinkowski says the race is not just about dollars; there's a huge social element to it as well. 
"Marathon runners create a community," he said. "They all come together, they come from all walks of life, all types of backgrounds and from around the world, but they all have that common goal, so it creates an unbelievable community." 
---
Related stories:
Local Nun Leads Chicago Marathon Team
Parkinson's Disease Not Slowing Down Runner's Marathon Goal
10 Things to Do This Weekend: Oct. 10-13
---