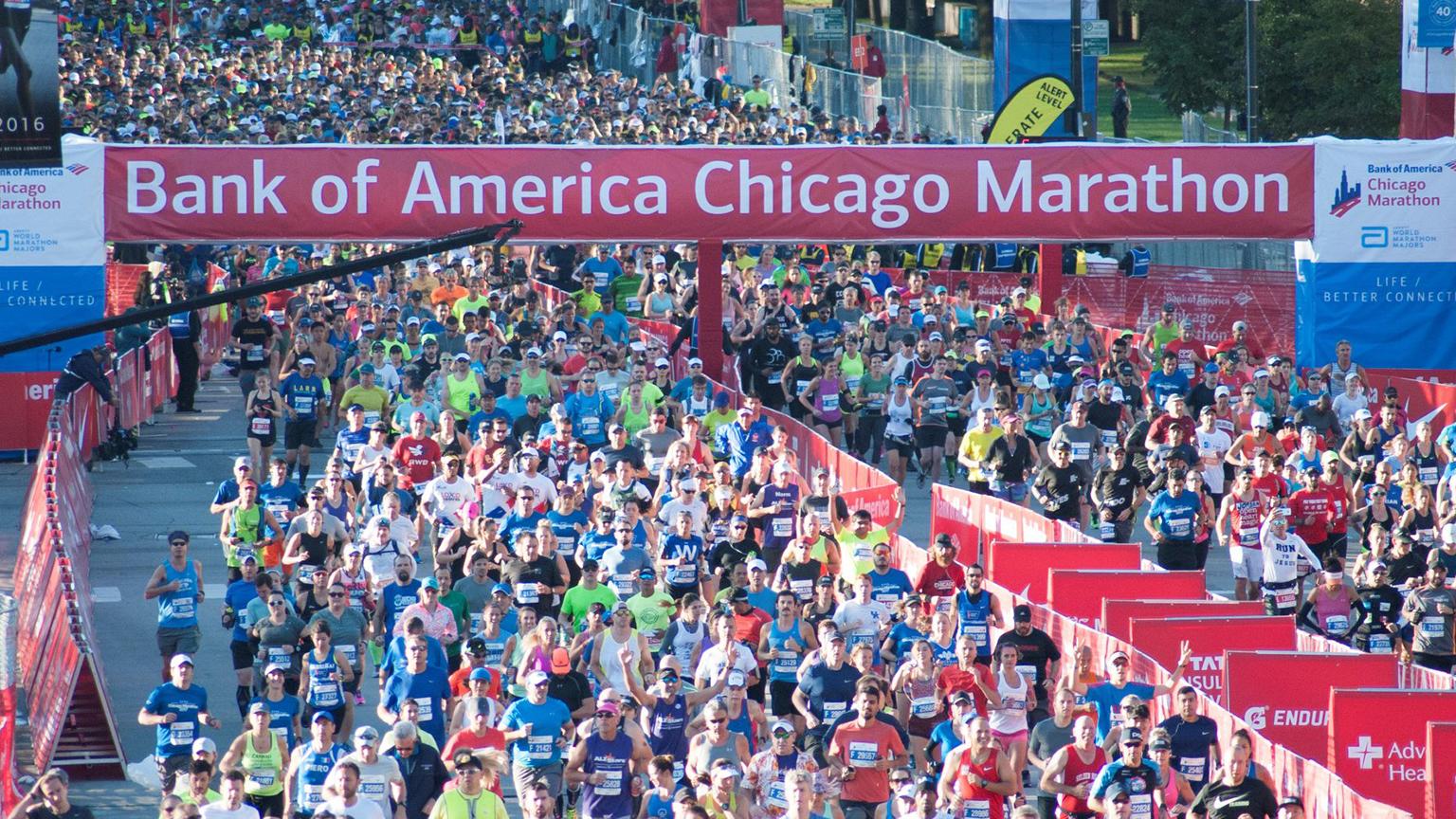 (Bank of America Chicago Marathon / Facebook)
1. Cheer
Thousands of runners wind their way through city neighborhoods as they participate in the Bank of America Chicago Marathon. If you're not one of the estimated 45,000 participants, stake out a spot along the 26.2-mile route to cheer them on. While you won't be able to access the race start and finish areas – those are reserved for participants only – you can line up at a designated cheer zone near the finish line at Michigan Avenue and Roosevelt Road. Celebrate with runners at the Biofreeze 27th Mile Post-Race Party at Butler Field (starting at 9:30 a.m.). Entry into post-race party includes security and bag screening.
Details: Wave 1 runners begin at 7:30 a.m. Sunday at Grant Park, 307 E. Randolph St. Free / MAP
---
Find more fests: 2019 Fall Festival Guide
---
2. Carve
Calling all skilled pumpkin carvers – or anyone who really enjoys the activity: you can carve as many gourds as you like at The Great Highwood Pumpkin Festival. Your creations will join the thousands of others showcased throughout the festival that are lit each night with the goal of breaking the Guinness World Record of most pumpkins carved and lit at once. The current records stands at 30,581 pumpkins. Enjoy pumpkin pie-eating contests, carnival rides, petting zoo, trick-or-treating and costume contests. BYO pumpkin for free fest entry. The event raises funds for Make-A-Wish Illinois.
Details: 4-11 p.m. Friday; 11 a.m.-11 p.m. Saturday; 11 a.m.-9 p.m. Sunday at Downtown Highwood, 17 Highwood Ave., Highwood. $5; free for kids 10 and under / MAP
(Courtesy of The Great Highwood Pumpkin Festival)
3. Pig out
Craft brews and cured meats flood Soldier Field as the Bacon and Beer Classic returns. Eat bacon-inspired dishes to your heart's content (or stomach allows). Wash it all down with craft beers from local and international breweries. While you're there, ride a bacon seesaw, watch a bacon eating contest and take your chances in a bacon money machine.
Details: 2-5 p.m. Saturday at Soldier Field, 1410 Museum Campus Drive. $65 / MAP
(Bacon and Beer Classic / Facebook)
4. Build
At DIY Scarecrow Day, you get a wood base, bale of hay and building guidance to create your own scarecrow. Bring old clothing, hats, shoes and gloves to dress your creation. Forget the corn field – all scarecrows will be displayed throughout Long Grove for the rest of the month.
Details: 11 a.m.-3 p.m. Saturday in downtown Long Grove, 308 Old McHenry Road, Long Grove. $5 suggested donation / MAP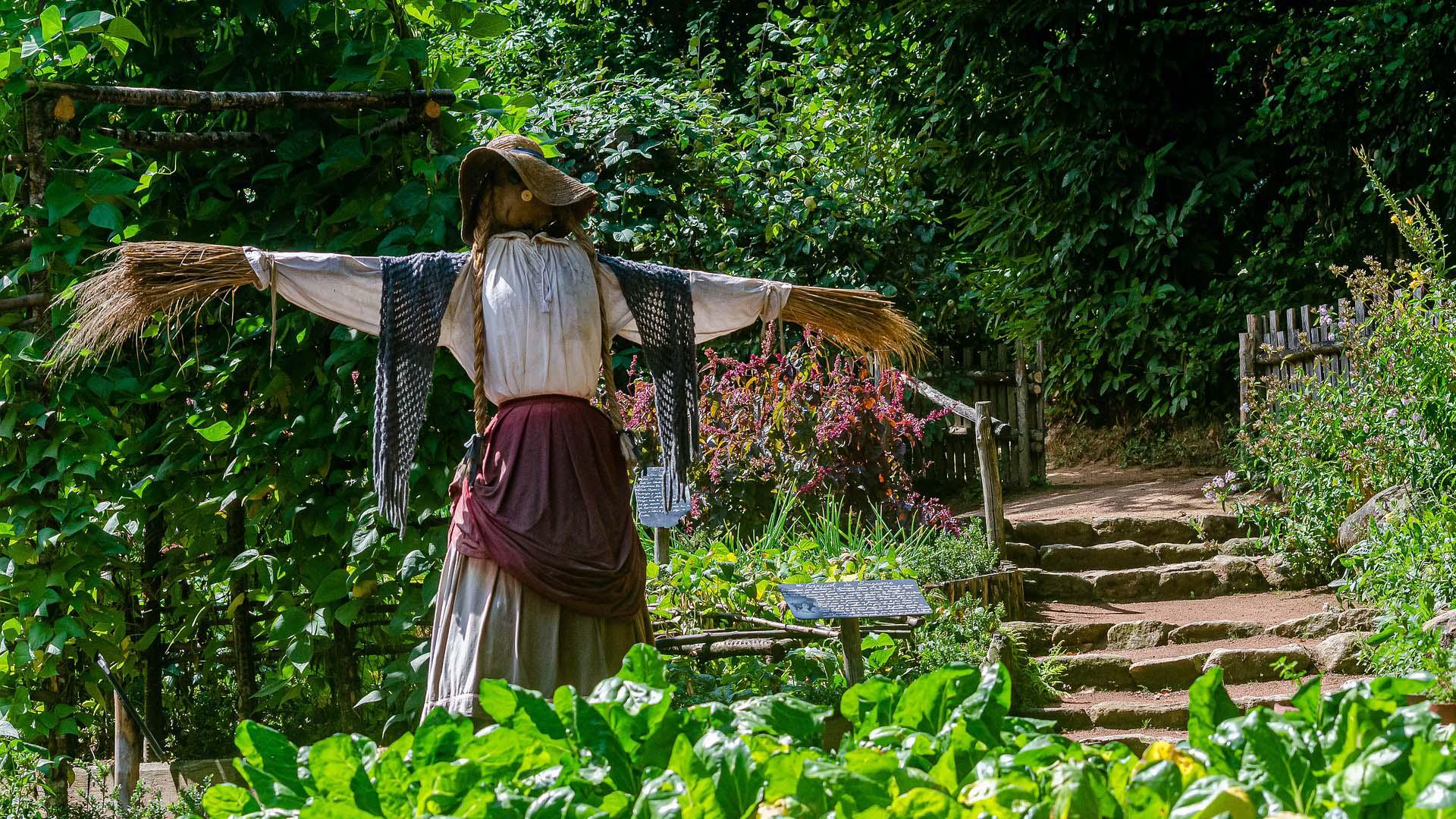 (Frank Barske / Pixabay)
5. Note
Landmark 120-year-old homes from executive mansions to apartments to 14-foot wide worker's cottages open their doors for the 46th annual Historic Pullman House Tour. Discover the different types of housing in Pullman and the ways residents have blended the past and present in their homes. Due to ongoing construction, access to the Pullman National Monument/Clock Tower is not available. Proceeds will help refund restoration and preservation projects in the Historic Pullman District.
Details: 11 a.m.-5 p.m. Saturday and Sunday starting at the Historic Pullman Visitor Center, 1141 S. Cottage Grove Ave. $17-$20 in advance; $20-$25 at the door / MAP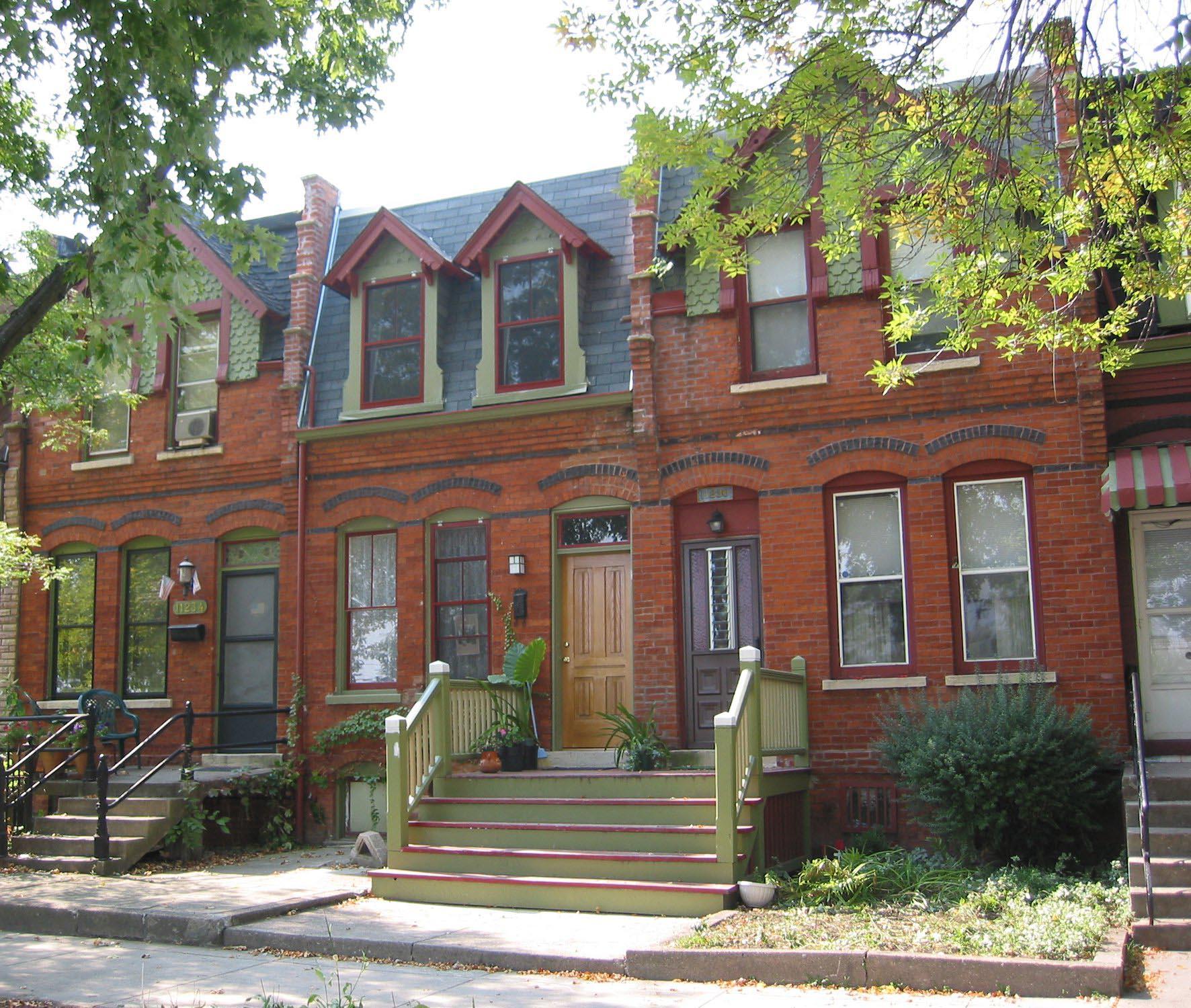 (Historic Pullman Foundation / Facebook)
6. Uncover
The 1893 World's Columbian Exposition lasted only six months before its structures "vanished," but the fair had a permanent impact on American consumer culture and city planning, among other things. Lake Forest College professor Rebecca Graff will discuss her archeological and archival research in Jackson Park focused on the "White City" and Midway Plaisance at The Vanishing City: Excavating the Chicago's World Fair of 1893.
Details: 4-5 p.m. Sunday at the Glessner House, 1800 S. Prairie Ave. $10 / MAP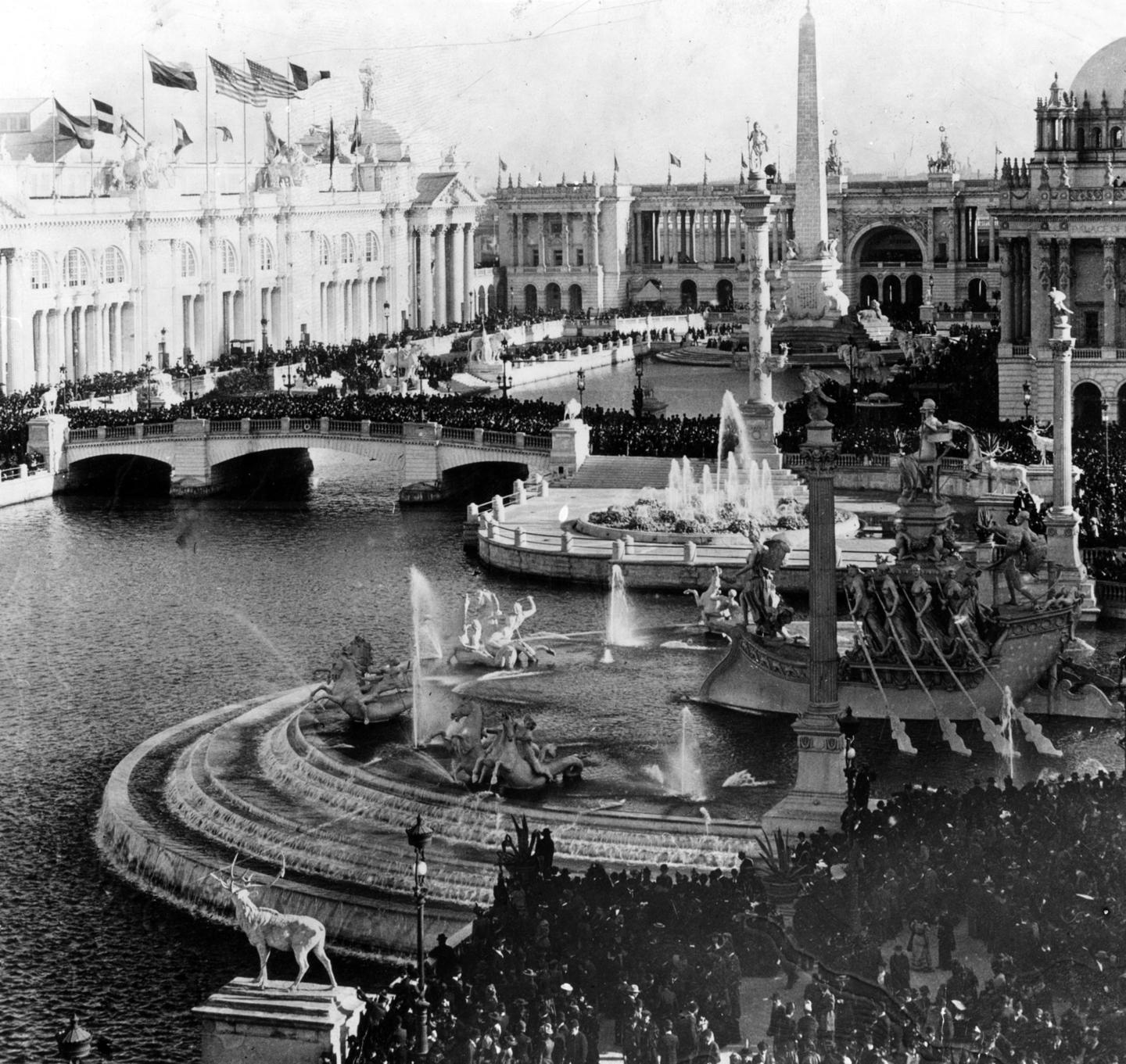 Court of Honor at the 1893 Chicago World's Fair Columbian Expostion (ACME Company)
7. Reflect
Described by performers as part manifesto, part history lesson and part fever dream of the future, "Still/Here: Manifestos for Joy and Survival" shares the collective visions of Chicagoans for a more just and joyous city. Performed by Free Street Theater, the play is about surviving a rapidly changing city.
Details: Performances at 6:30 p.m. Thursday and Friday; 4:30 p.m. Saturday at Cloud Gate at Millennium Park, 201 E. Randolph St. Free / MAP
---
8. Gather
Creepy stories, pumpkin carving and corn mazes are among the festivities at the Chicago Campfire Festival. Enjoy live music, games and arts and crafts throughout the day. Indulge in creating s'mores and roasting marshmallows after campfires are lit at 5 p.m. Watch performances by fire eaters (6-7 p.m.) and a screening of "Hocus Pocus" (8:30 p.m.).
Details: 2-10:30 p.m. Saturday at Chase Park, 4701 N. Ashland Ave. $11-$13; free for kids 2 and under / MAP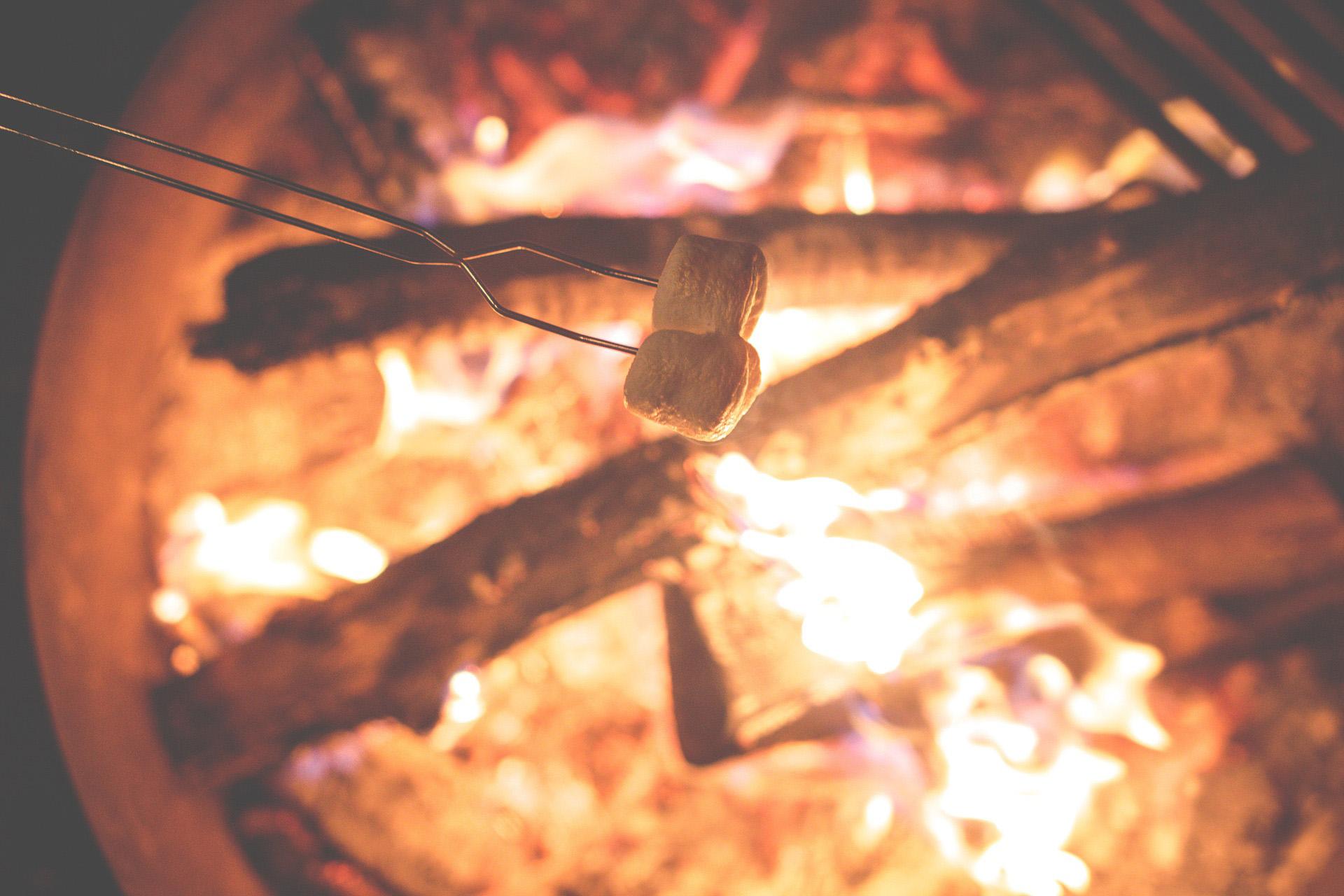 (Free-Photos / Pixabay)
9. Jog
Lace up your shoes for a meandering run through Chicago's largest burial ground at the Rosehill Cemetery Crypt 5K. Candle-lit paths set the mood as you run alongside lush tree groves, mausoleums, lighted monuments and moats. Choose from a chip-timed run or 5K fun run/walk. A portion of the proceeds will benefit the Chicago chapter of the American Diabetes Association.
Details: 7 p.m. Saturday at Rosehill Cemetery, 5800 N. Ravenswood Ave. $34-$38 in advance; $39-$43 on site / MAP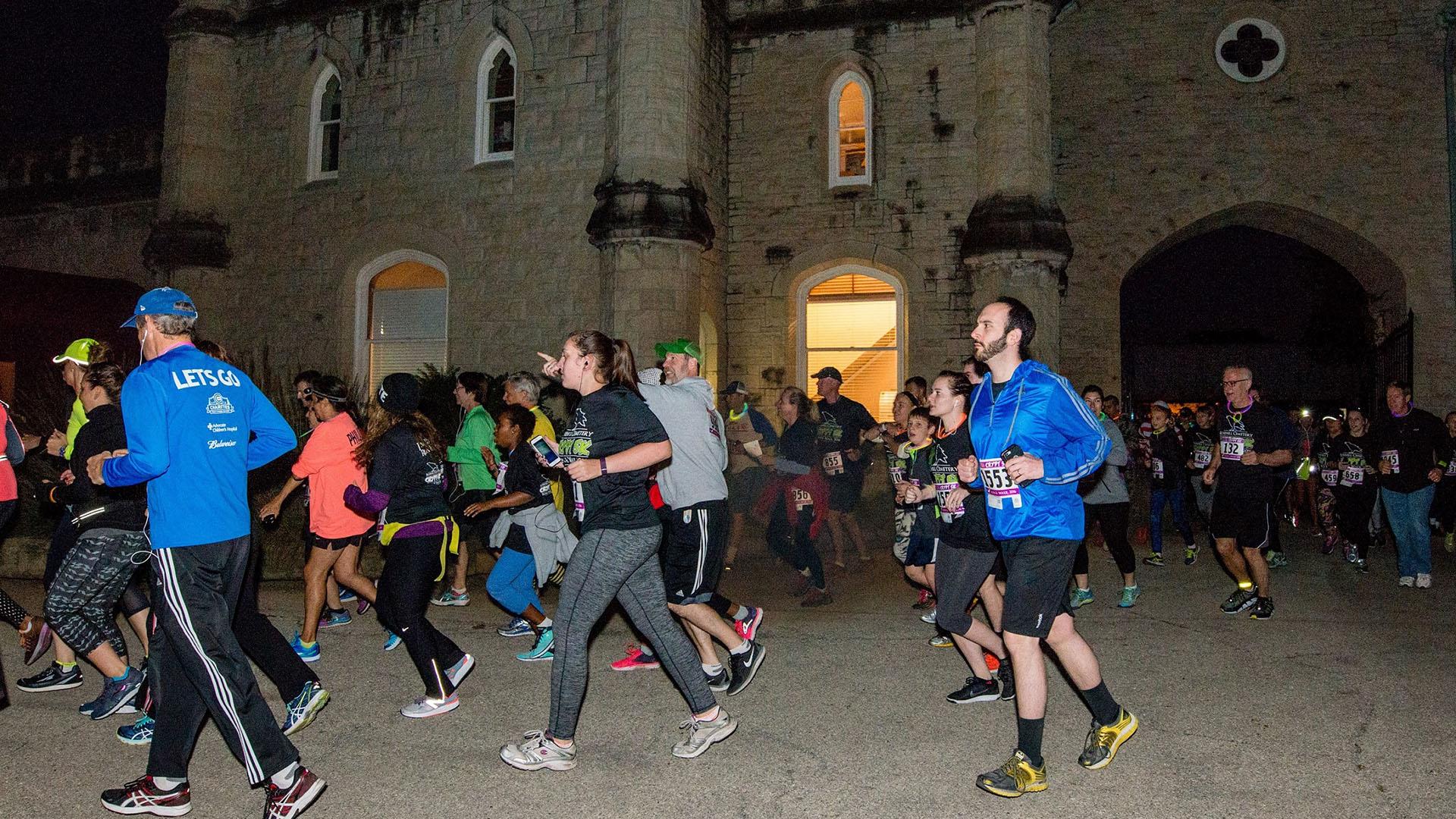 (Credit: Special Events Management)
10. Ponder
At "Pop-Up Magazine: The Escape Issue," newly reported stories, photography, film, radio and music come to life. Hear from Chicago Tribune writer Lolly Bowean about black migration in America and how it relates to her own moves across the U.S. Comedian Jo Firestone shares how scented candles can serve as an escape, while musician Left at London and photographer Lucas Foglia use their talents to share stories of escape. After the show, join the performers at the bar for a chat.
Details: 7:30 p.m. Saturday at the Athenaeum Main Stage, 2936 N. Southport Ave. $27-$32 / MAP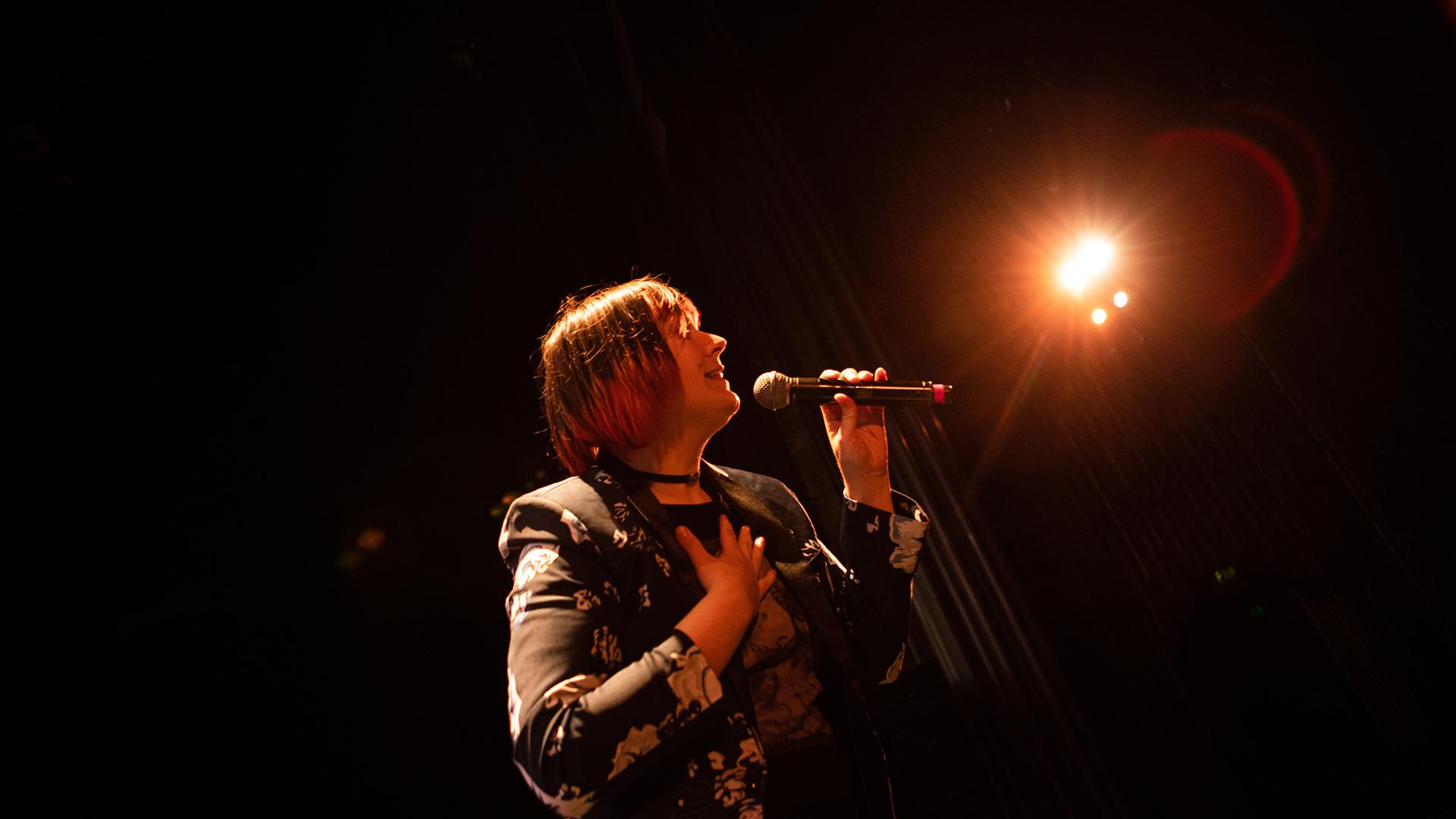 Left at London sings. (Credit: Jon Snyder)
Events listed are subject to change. We recommend double-checking times and locations before you head out the door. Want to share your upcoming events with us for consideration in a future roundup? Send us an email.
---