When you think of the hotbeds of high fashion, New York, Milan and Paris probably all come to mind.
That's something Chicago Fashion Week is hoping to change.
Now in its sixth season, the event features runway shows highlighting everything from urban wear to kids clothes and bridal apparel. It's all happening this week at Water Tower Place downtown.
The goal, says Tony Long, one of the event's organizers, is "to help stabilize the Chicago fashion industry and bring fashion designers from Chicago national … we've got some Chicago-based designers and we've also got designers from all over the world."
One of Chicago Fashion Week's biggest shows is its avant-garde competition, where designs range from the adventurous to the experimental. In the show, designers "use the city's landscape and rich history as inspiration," Long says. "Chicago's got a unique environment because it celebrates inclusive diversity and culture." 
That includes not just the types of designs but also the people who wear them. On Thursday, Chicago Fashion Week will host a "Trans, Media and Fashion" show, featuring transgender and gender-nonconforming models.
"We're really hoping that this helps create education, knowledge and acceptability around our transgender and gender-nonconforming [communities]," Long says. "Fashion does not discriminate."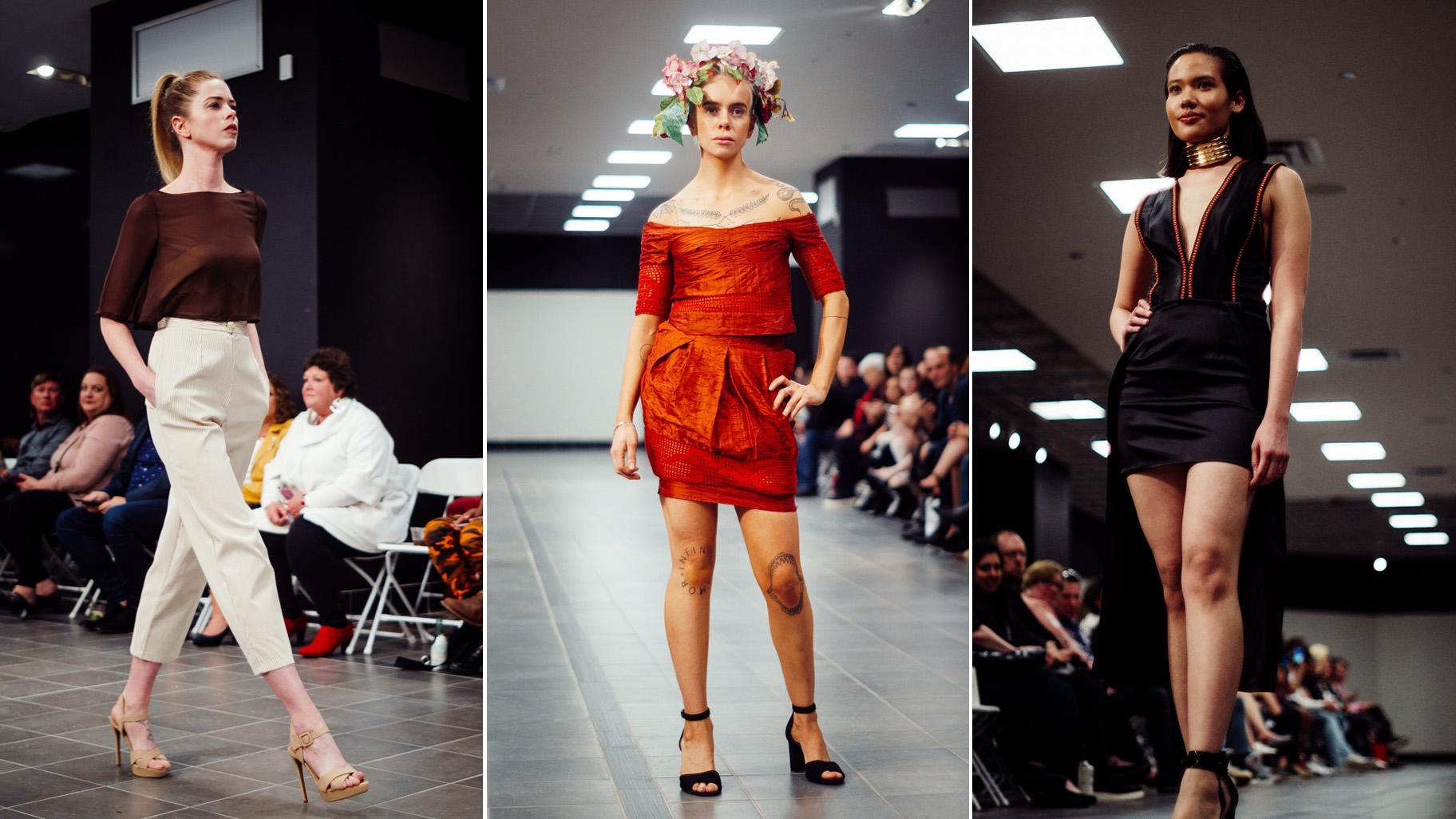 (Photo credit: FashionBar Chicago)
On Sunday, Chicago Fashion Week will also host its first ever "Modest Wear" show, featuring designs "celebrating the Muslim community and celebrating the modest fashion that that community offers," Long said.
"Just like we have ready-to-wear and modern wear, we also have individuals that want to be modest when it comes to fashion," he said.
Ultimately, Long hopes Chicago Fashion Week will help grow and sustain entire trades in the city, from design to modeling to manufacturing.
"People here in Chicago, they're gradually coming on to the idea that Chicago can be a fashion destination," Long says. "We're looking to get more awareness because this could technically create an influx of a manufacturing industry here in Chicago that could create job creation."
Chicago Fashion Week runs through Sunday, Oct. 13.
---
Related stories:
Find Pumpkin Patches in Chicago and the Suburbs
New Illinois Law Bans Sale of Cosmetics Tested on Animals
Teens Ditch Fast Fashion, Food for Fair Trade
---