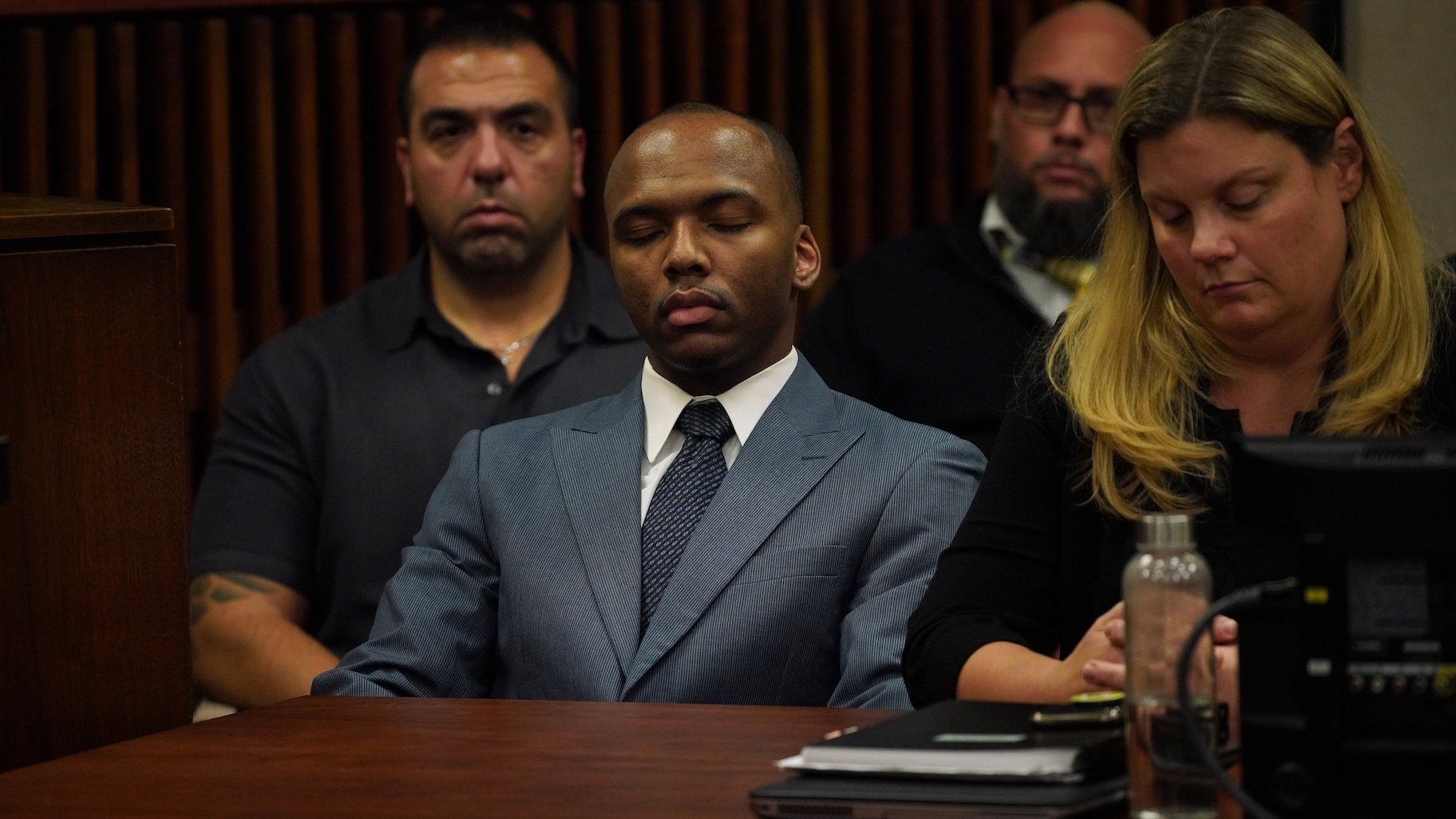 Dwright Boone-Doty is found guilty by jury of first-degree murder for the murder of 9-year-old Tyshawn Lee at the Leighton Criminal Court Building in Chicago on Thursday, Oct. 3, 2019. (E. Jason Wambsgans / Chicago Tribune / pool)
UPDATE: Corey Morgan has been found guilty of first-degree murder for his role in the 2015 killing of Tyshawn Lee.
The man Cook County prosecutors say lured 9-year-old Tyshawn Lee into an Auburn Gresham alley where he executed the boy in 2015 has been found guilty of murder in what remains one of the most shocking and horrific crimes in Chicago's recent history.
A Cook County jury Thursday night found Dwright Boone-Doty guilty of first-degree murder after just over two hours of deliberations. He faces up to life in prison at sentencing.
Members of Lee's family cried and silently cheered as the verdict was read.
Separate jurors deliberating a similar charge for Corey Morgan, 30, the alleged "driving force" behind the brutal slaying were sequestered after failing to reach a verdict Thursday.
Prosecutors argued Morgan had sought revenge against a rival gang faction he blamed for a previous shooting that left his brother dead and his mother wounded. Lee was the son of a member of that gang.
While Morgan may have had motive to kill, it was Boone-Doty who actually pulled the trigger, prosecutors said. He was later recorded by a fellow inmate in 2016 confessing to Lee's murder, saying he had no regrets about the killing.
"Not only does he describe it in detail, he's proud of it in these recordings," Assistant State's Attorney Patrick Waller said Thursday. "He does not ever offer one shred of remorse. 'It was worth it,' he said."
The dual trials lasted nearly three weeks as separate juries for each defendant shuffled in and out of the same fourth-floor courtroom at the Leighton Criminal Court Building to hear their respective cases.
Neither defendant called any witnesses to testify on their behalf, nor did they take the witness stand themselves.
A third man, the alleged getaway driver Kevin Edwards pleaded guilty to first-degree murder days before Morgan and Boone-Doty's trials began. He was sentenced to 25 years in prison.
Prosecutors tied the trio to the crime scene through what they called "overwhelming evidence" that included phone records, GPS data and multiple witnesses who saw Morgan and Boone-Doty in the area at the time of the shooting.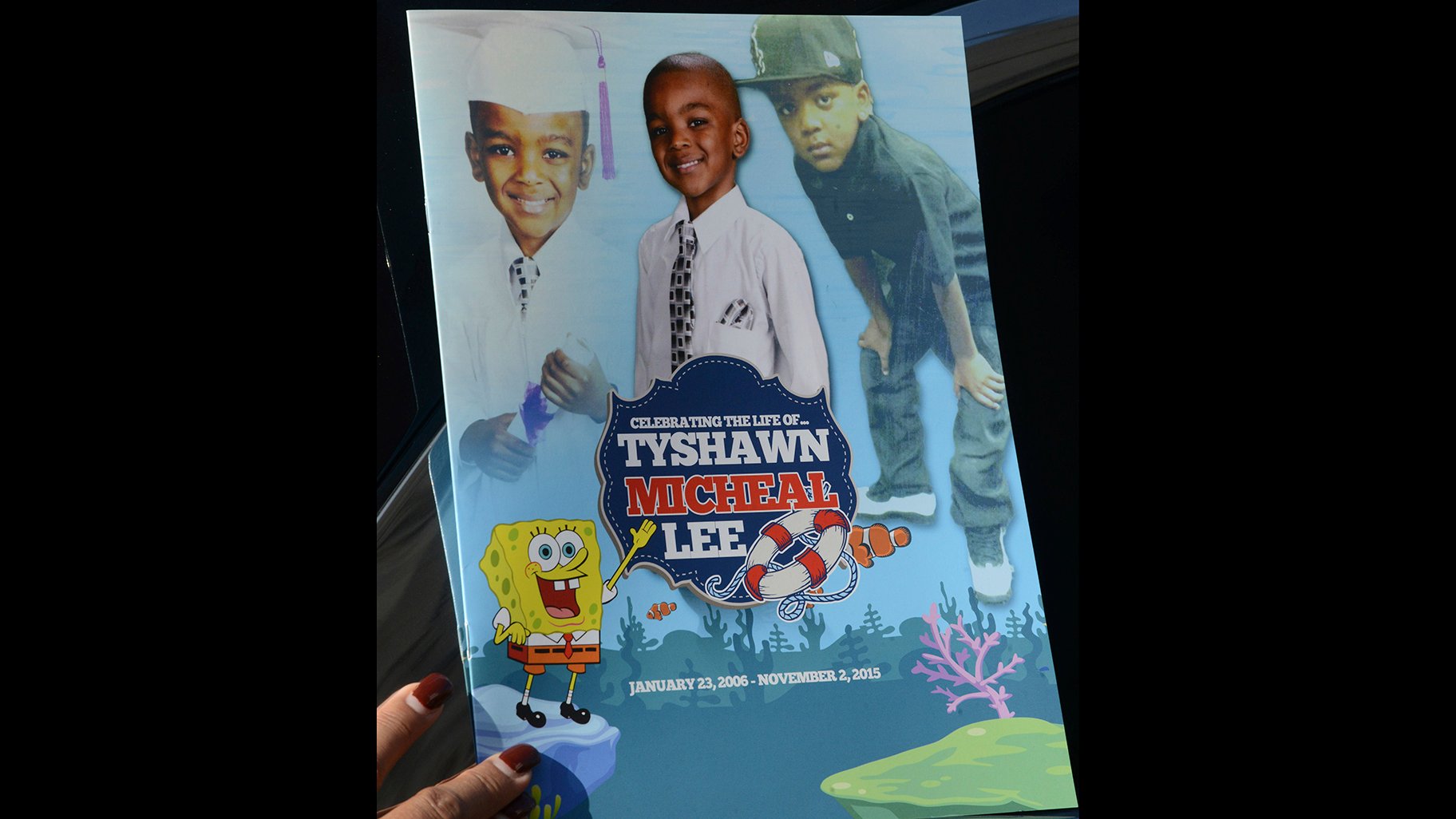 In this Tuesday, Nov. 10, 2015, file photo, a mourner holds the program for the funeral of 9-year-old Tyshawn Lee at St. Sabina Church in Chicago. (Brian Jackson / Chicago Sun-Times via AP, File)
DNA linked to Boone-Doty was also found both on Lee's basketball and the getaway vehicle, while the murder weapon allegedly belonged to Morgan's brother.
Defense attorneys went after the validity of the prosecution's witnesses, claiming prosecutors promised in their opening arguments to present four witnesses, but only brought forth three at trial. And one of the witnesses who did testify had an unrelated criminal contempt case dismissed by prosecutors as soon as he testified in Morgan's case.
That witness, Jaylen Anderson, was also shown photos of possible suspects in Lee's murder before he was recorded on video picking Morgan out of a lineup, according to Morgan's attorney Todd Pugh. Another failed to pick Morgan out of a photo array but then did identify him in a live lineup a day later.
In his own closing arguments Pugh accused the prosecution of "pivoting" in its closings after it failed to prove his client solicited, aided or abetted Boone-Doty in the murder.
Both defense teams also pointed the finger at each other at various points of their closings. Boone-Doty's attorney Danita Ivory said the motive for the crime lies with Morgan. But Morgan's attorneys argued their client wasn't the gunman.
'Why are they going there? For revenge.'
The shooting was the result of a feud between the defendants' Bang Bang Gang/Terror Dome faction of the Black P Stones and the Killa Ward faction of the Black Gangster Disciples, which the slain boy's father, Pierre Stokes, allegedly belonged to.
According to prosecutors, Boone-Doty and Morgan believed that Stokes' faction was responsible for an October 2015 shooting that killed Morgan's 25-year-old brother, Tracey Morgan, and wounded his mother.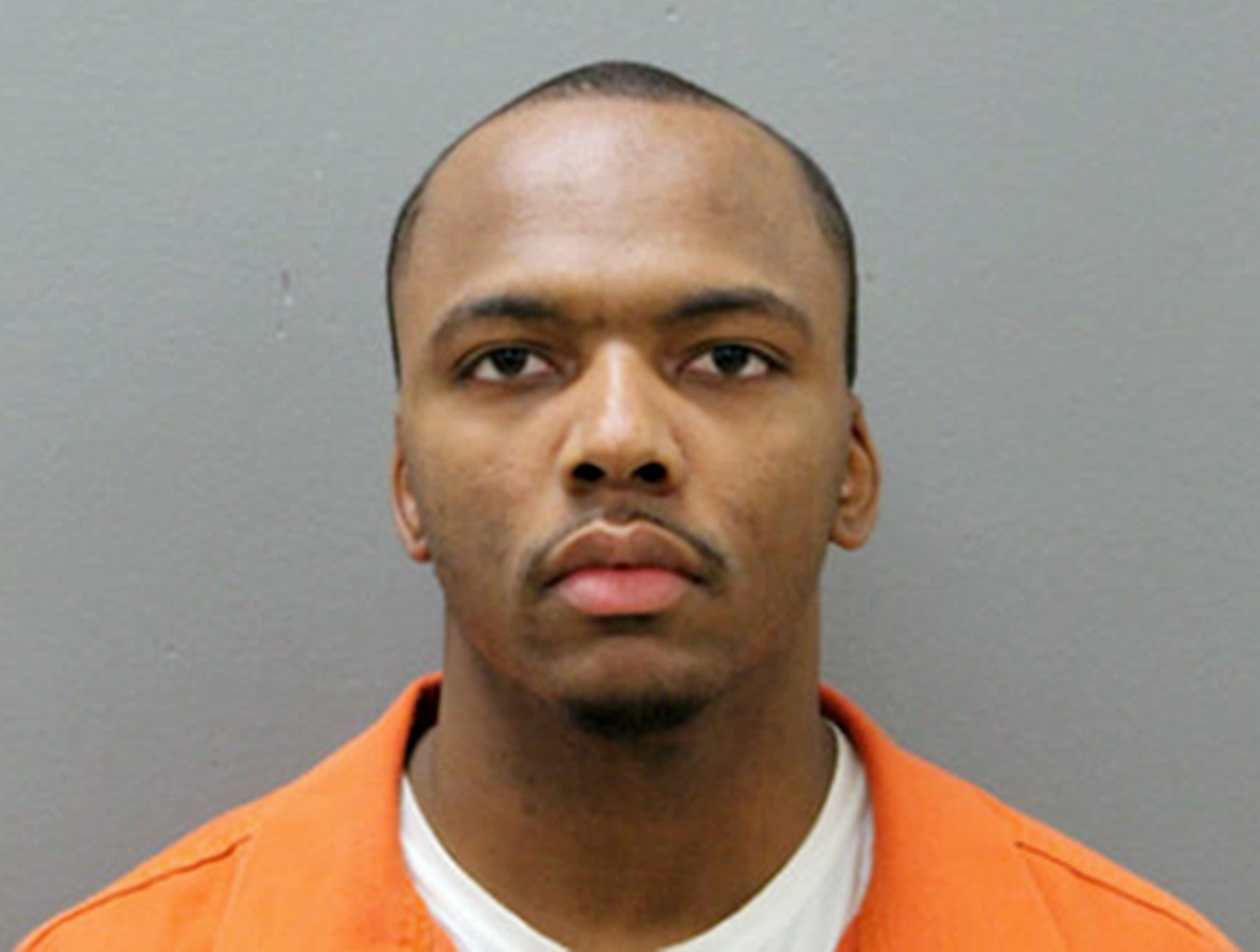 This undated file photo provided by the Chicago Police Department shows Dwright Boone-Doty, 22, who was charged with first-degree murder in the Nov. 2, 2015, death of 9-year-old Tyshawn Lee. (Chicago Police Department via AP, File)
That his mother was shot may have been even more significant to Corey Morgan than the killing of his brother, who was in the same faction, as it was a breach of gang etiquette that led Corey Morgan to seek revenge on the innocent family members of his rivals, prosecutors allege.
"So the response has to be proportionate," Engebretson said. "(Morgan) declares his intent. You do me, I'm gonna do you. You go after my family, I'm gonna go after your family."
A few days after Morgan's brother was killed, Boone-Doty allegedly fired into a car occupied by a rival gang member. The rival survived his injuries but the woman who was sitting beside him, 19-year-old Brianna Jenkins, was killed. Boone-Doty has pleaded not guilty in that attack.
Prosecutors say the defendants then turned their attention to getting back at Stokes, first plotting to kill Tyshawn's grandmother before settling on Tyshawn. And they wanted no leave no doubt about their message.
Instead, prosecutors say Edwards drove Boone-Doty and Morgan to Dawes Park on the city's South Side on the afternoon of Nov. 2, 2015.
"Why are they going there? For revenge," Engebretson said. "Because Corey Morgan's brother had been killed by rival gang members and they were going that day to settle a score."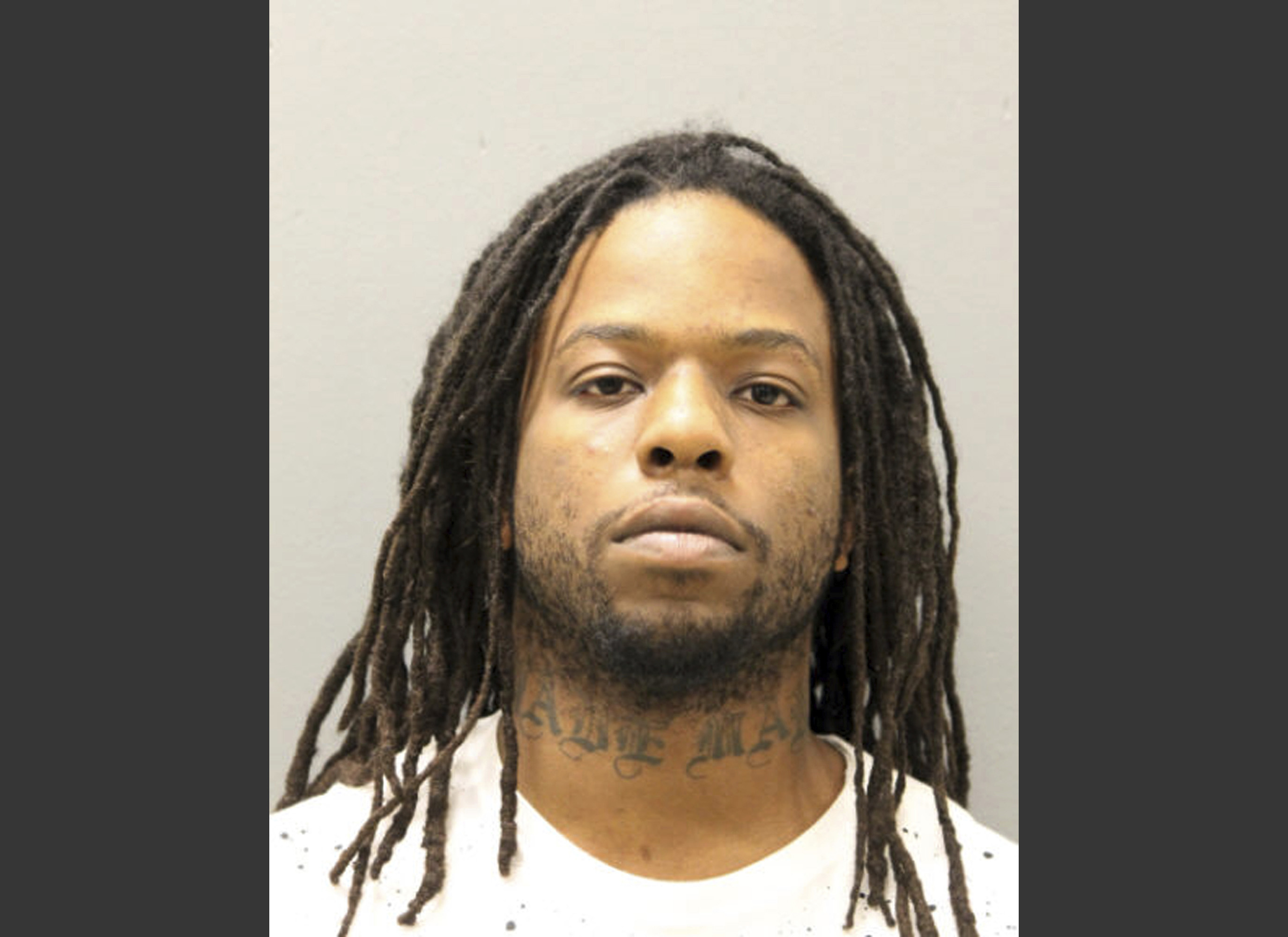 This file photo provided by the Chicago Police Department shows Corey Morgan. (Chicago Police Department via AP)
Edwards and Morgan waited in an SUV nearby while Boone-Doty allegedly approached the boy, struck up a conversation, dribbled his basketball and offered to buy him a juice box before leading him into an alley.
"Tyshawn has no idea this is going to be the last walk he ever takes in his life," Engebretson said. "And then it happens. The gun is raised, the gun is pointed. Tyshawn sees it coming, raises a hand up. He can't do anything, but he tries."
Lee was shot seven times, including in the head and temple.
After the murder, prosecutors allege the trio left Lee's body in the alley and drove out of the city before wiping down and abandoning their vehicle. Phone records showed the next day Morgan searched for news articles about the killing and checked in on the Facebook pages of Lee's parents because he wanted to "see them hurt."
"If there's ever been a case with more than enough evil to spread around," Engebretson said, "it's this one."
The Associated Press contributed to this report.
Contact Matt Masterson: @ByMattMasterson | (773) 509-5431 | [email protected] 
---
Related stories:
Trial to Begin in 9-Year-Old's Killing That Shocked Chicago
Police: Shootings, Murders Fall in August
Police: 2 Chicago Moms Killed in Shooting Likely Not Targets
---