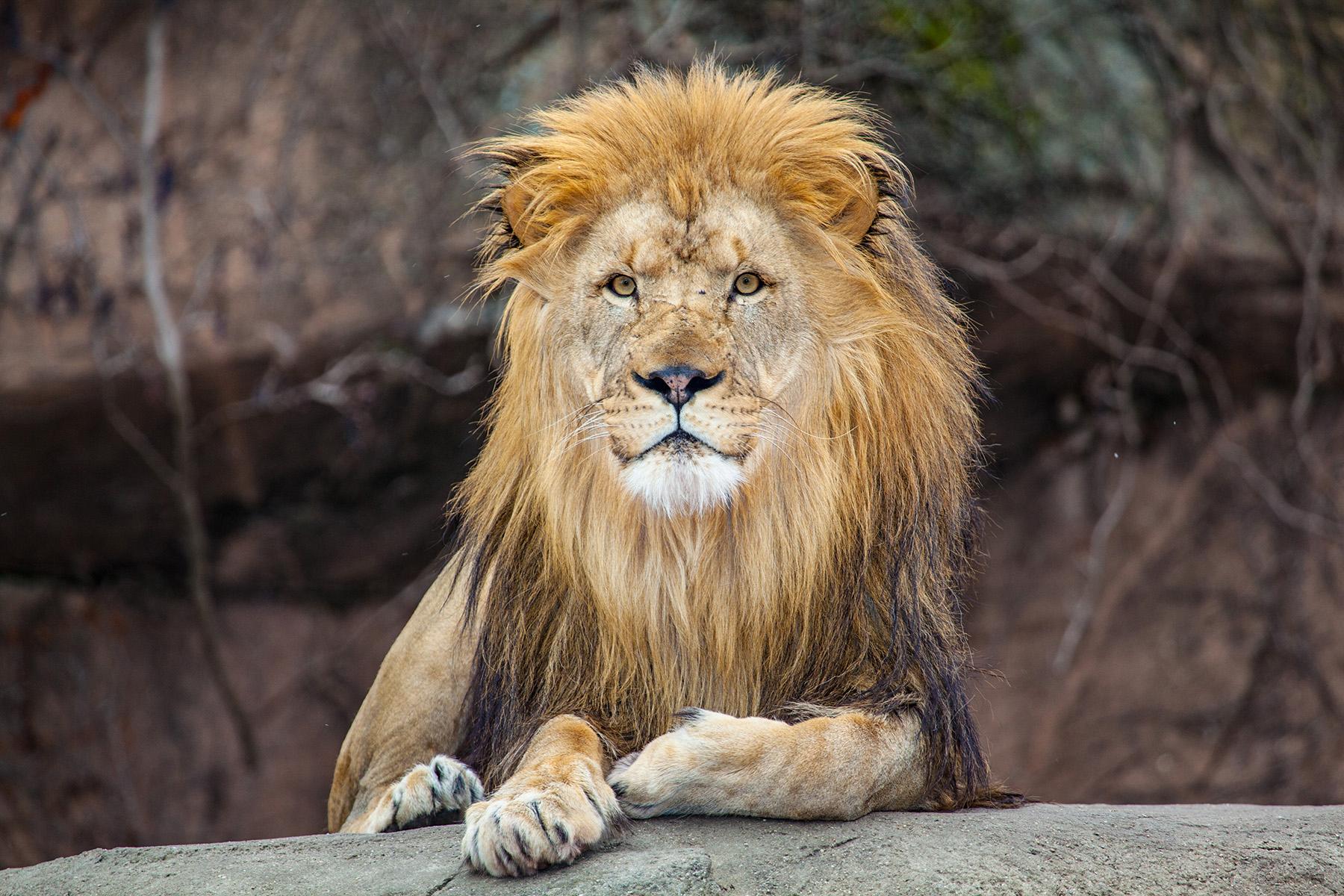 Sahar, Lincoln Park Zoo's 9-year-old male lion, died Sept. 27 while living temporarily at a zoo in Kansas. (Courtesy Lincoln Park Zoo)
Sahar, Lincoln Park Zoo's only male lion, died unexpectedly last week while living temporarily at a zoo in Kansas as the Chicago zoo renovates its lion house.
Animal care staff at Rolling Hills Zoo in central Kansas noticed a change in Sahar's behavior Thursday but found nothing abnormal during a physical exam, after which the lion "seemed to be a little better," according to the zoo. But the 9-year-old lion died during the night, and the zoo announced the news the next day on Facebook.
Sahar was transported to Kansas State University for a necropsy to determine the cause of death. Results are not expected for at least a week, said Linda Henderson, director of development and marketing at Rolling Hills Zoo.
Henderson said zoo staff checked the lion exhibit for any signs that might help explain Sahar's death but found nothing irregular. Henderson said Sahar had been doing well since arriving at the Kansas zoo in June.
"There were no signs that there was anything wrong," she said. "They had just started to notice that his behavior had changed."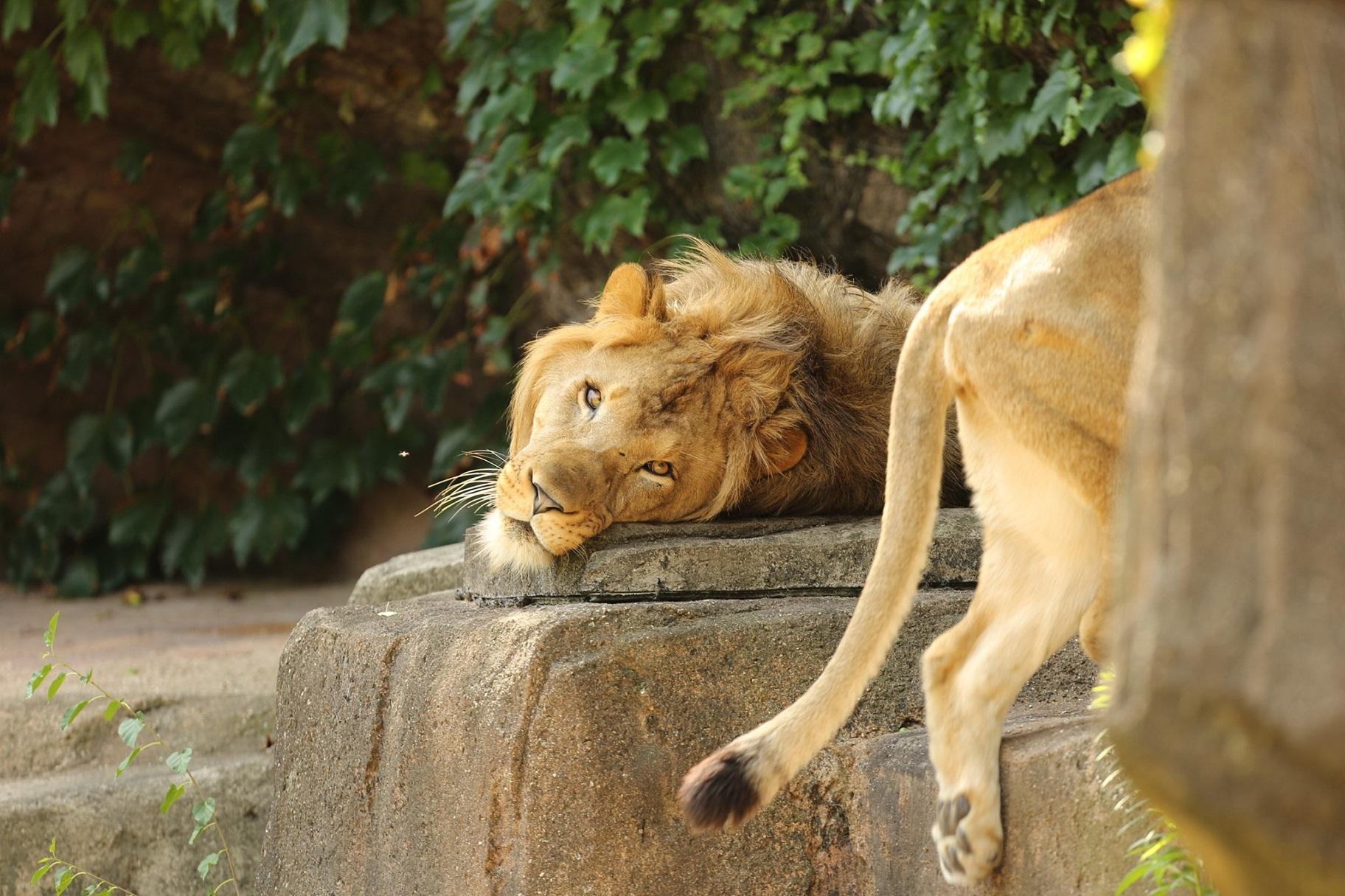 Sahar arrived at Lincoln Park Zoo in 2012 at the age of 2. (Courtesy Lincoln Park Zoo)
African lions typically live 15 years in the wild but can live up to 30 years in captivity.
Sahar was born in 2010 at the Bronx Zoo and moved to Lincoln Park Zoo two years later. He became a favorite for zoo staff and visitors, who wrote comments on Facebook about Sahar's full mane (the fur around a male lion's face) and his deep and loud roars.
With the zoo preparing to begin construction on a new $35 million lion habitat, Sahar and his 5-year-old female littermates Kamali and Zalika were transferred earlier this year to Rolling Hills Zoo in Salinas, Kansas, about 180 miles west of Kansas City. The transfer was in accordance with the African Lion Species Survival Plan, a coordinated population management program overseen by the Association of Zoos and Aquariums.
Since arriving at the Kansas zoo on June 5, Sahar could be seen looking out at visitors from an elevated perch on rocks within his exhibit, lounging in the shade or napping in the yard, according to Rolling Hills Zoo. Zalika, "his favorite," was typically by Sahar's side, with Kamali nearby, according to the zoo. The three lions were the only lions living at the zoo, Henderson said.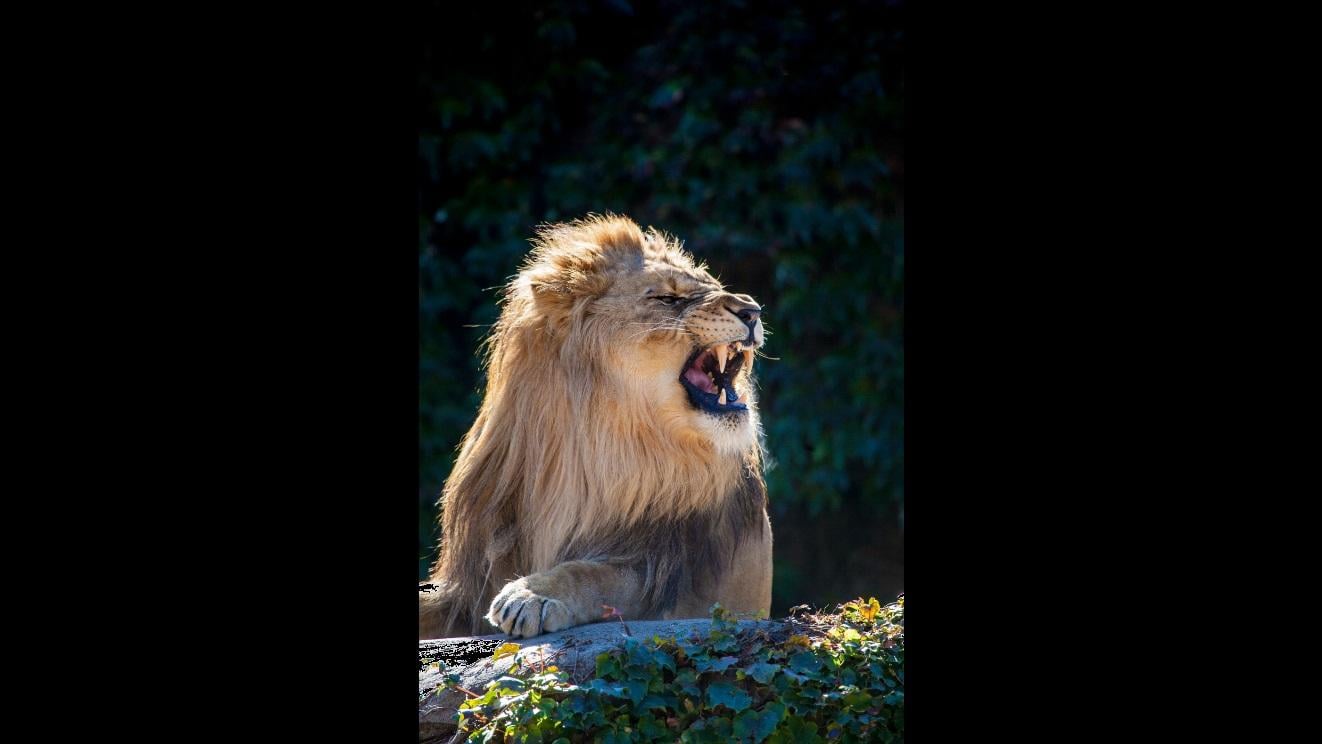 Visitors and staff commented about Sahar's deep and loud roar. (Courtesy Lincoln Park Zoo)
Responding to questions on Facebook about the status of Sahar's littermates, Rolling Hills Zoo wrote that Zalika and Kamali are doing well and have been very playful, enjoying the cooler temperatures after a heat wave in Kansas.
Since Sahar's death, fans have been sharing their memories of the lion on Facebook. A woman who worked in Lincoln Park Zoo's retail shops said she and other staff would watch Sahar from the cash register.
"We got to watch him grow up from a goofy 2-year-old as he grew his mane and learned to roar," she wrote.
Another woman recalled hearing stories from zoo keepers about how Sahar was adamant about marking his entire enclosure to establish his "bachelor pad."
Following Sahar's death, a woman in Chicago wrote that she left flowers outside the lion enclosure at Lincoln Park Zoo.
Contact Alex Ruppenthal: @arupp | (773) 509-5623 | [email protected]
---
Related stories:
Lincoln Park Zoo Unveils Plans for New $35 Million Lion House
Lincoln Park Zoo Ending its 'Meet an Animal' Program