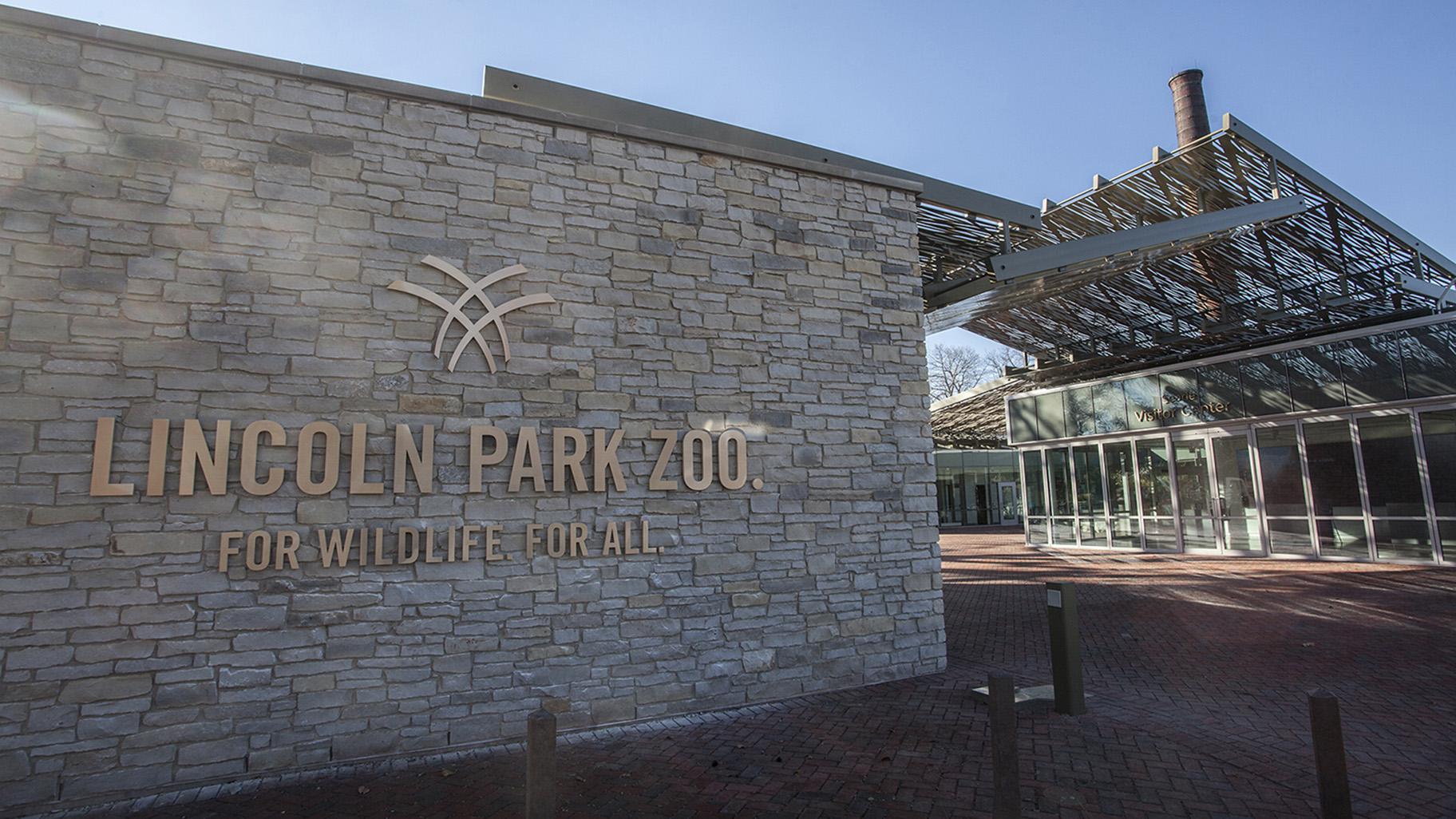 Lincoln Park Zoo's new Searle Visitor Center (Courtesy Lincoln Park Zoo)
Lincoln Park Zoo has ended a program that allowed visitors to touch or interact with a handful of different animals, including rabbits, turtles and snakes.
The "Meet an Animal" program took place at two exhibits – Regenstein Small Mammal-Reptile House and Farm-in-the-Zoo – and involved animals leaving their habitats so that visitors could touch or experience them up close.
The program, which is no longer being offered as of Monday, also included armadillos, skinks and chickens.
Existing research shows that some animals can display signs of stress after after being handled by humans. The zoo has also collected new data indicating that visitors are not more engaged when they have the chance to touch an animal.
"This may seem like a directional shift for the zoo, but these changes have been happening for the last several decades," said Maureen Leahy, the zoo's vice president of animal care and horticulture, in a statement.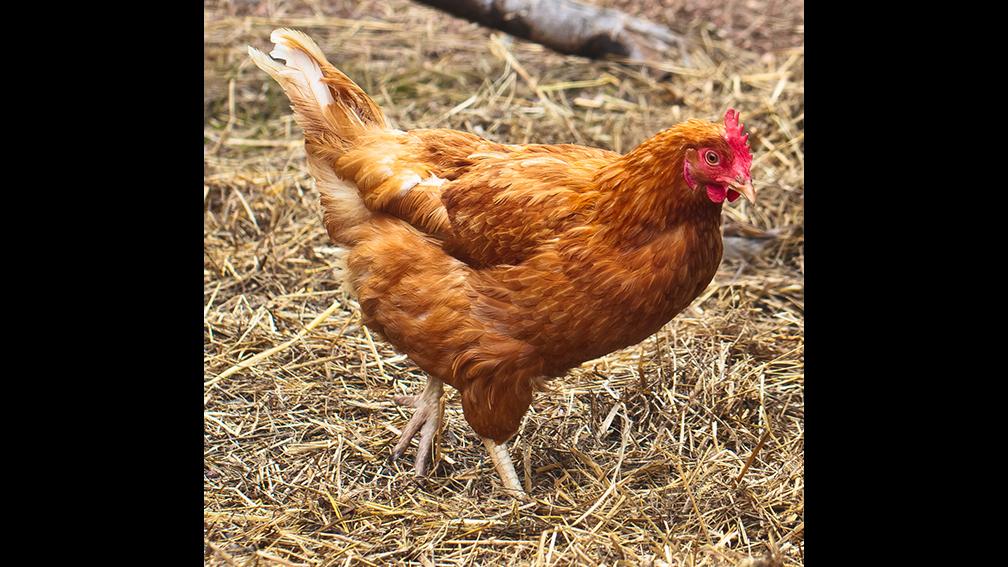 Lincoln Park Zoo is ending its "Meet an Animal" program, which allowed visitors to touch or experience up close a handful of animals, including chickens. (Courtesy Lincoln Park Zoo)
Leahy said the decision reflects the zoo's continued move toward "animal-first" programming. The zoo is also planning changes to existing programs involving goats and ponies that will allow the animals to stay in their habitat and choose whether to interact with guests.
"Previously these programs placed an emphasis on people touching or doing something to the animals to fuel connection," said Dana Murphy, the zoo's vice president of learning and community engagement, in a statement. "Now, these animal-first programs place an emphasis on caring for the animals and provide benefits to the animals through voluntary grooming, providing diet items or enrichment opportunities."
Prior to ending the "Meet an Animal" program, the zoo spent two years studying how visitors' behaviors and engagement levels changed based how animals were presented – either held by a staff member with a chance to touch the animal, or with no chance to touch; or in a clear enclosure with a chance to touch the animal, or without the chance.
The research, which focused on the blue-tongued skink and ball python, found that touching an animal did not change visitors' behaviors or level of engagement. When asked about their favorite part of the experience, visitors said they most enjoyed learning about the animals from zoo staff.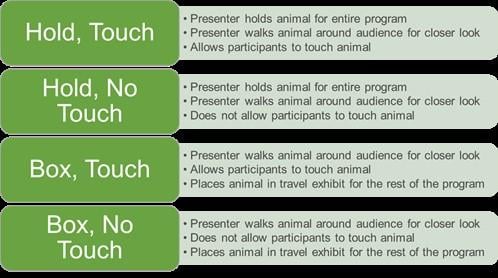 Lincoln Park Zoo studied changes in visitors' behaviors and engagement levels based on how animals were presented. (Courtesy Lincoln Park Zoo)
Despite its move to limit direct interactions with animals, the zoo will continue its relatively new penguin encounter, which it says was designed with "animal-first" principles in mind. Although visitors are not allowed to touch or feed the penguins, staff invite one or two of them to join visitors in a cordoned-off section of the habitat.
After launching the program in July 2017, the zoo's animal welfare staff collected 74 hours of behavioral data over 57 days to study how the presence of visitors changed the penguins' behaviors, including how they used the space within their habitat.
Staff found that the penguins showed no behavioral signs of stress, and those that participated spent more time playing, which is one indicator of positive welfare for animals. 
"We are confident that the ability for the penguins to choose each day whether or not to participate in the encounters is a key factor in the positive impact of the program on penguin welfare, and we are excited to apply this knowledge to future programs with additional species," said Katie Cronin, senior animal welfare scientist at the zoo, in a statement.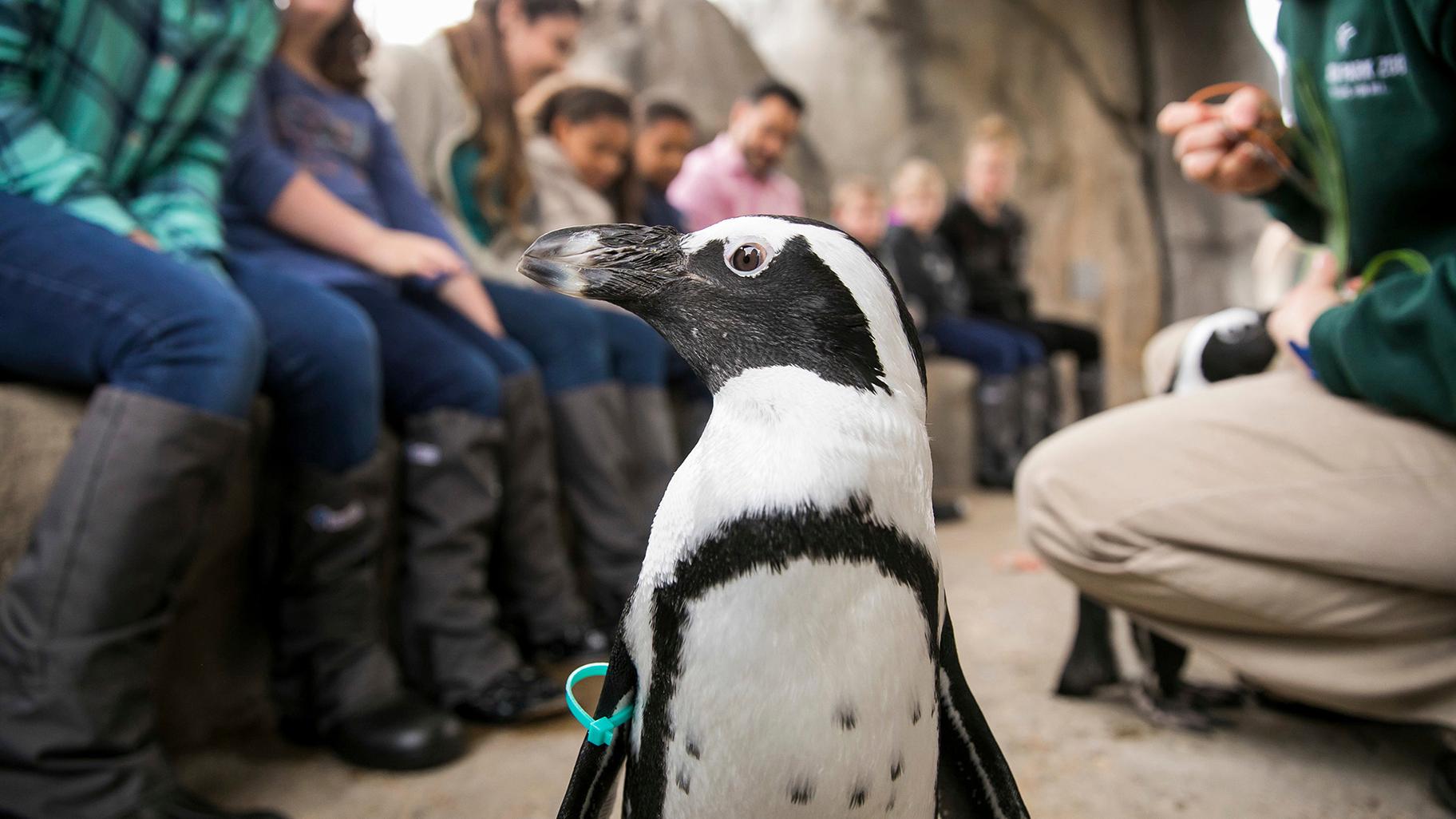 Aje, a 2-year-old male penguin at Lincoln Park Zoo. (Todd Rosenberg / Lincoln Park Zoo)
Only a small number of the zoo's 15 African penguins chose to join visitors over the course of the study, Cronin said in an email. But she said the zoo also measured behaviors and welfare indicators of other penguins to determine how the new program impacted the entire colony.
Animals that experience negative interactions with humans sometimes show repetitive behaviors like excessive self-maintenance, such as over-preening with penguins. 
"We could see that there were no major behavioral changes in the colony that indicated the opportunity was disruptive or stressful to their normal patterns," Cronin said via email.
The zoo plans to pilot or launch new interactive programs in the coming months, including one that allows visitors to feed chickens.
Contact Alex Ruppenthal: @arupp | [email protected] | (773) 509-5623
---
Related stories:
---