With a new record in the wings – and concerts around the world – one of Chicago's hidden musical talents is increasingly becoming not so hidden.
Isaiah Collier plays saxophone, piano, drums – you name it. He recently turned 21 years old – but musically, he is an old soul. We met him at his family home.
TRANSCRIPT
Jay Shefsky: Music spills out of a brick bungalow in the Park Manor neighborhood on the South Side.
Isaiah Collier, musician, composer: We talk about how the saxophone is probably one of the closest instruments to the human voice. One of the main cats that I've ever heard in my life that really exemplified that was listening to the music of John Coltrane.
Shefsky: Coltrane aside, Collier has many influences.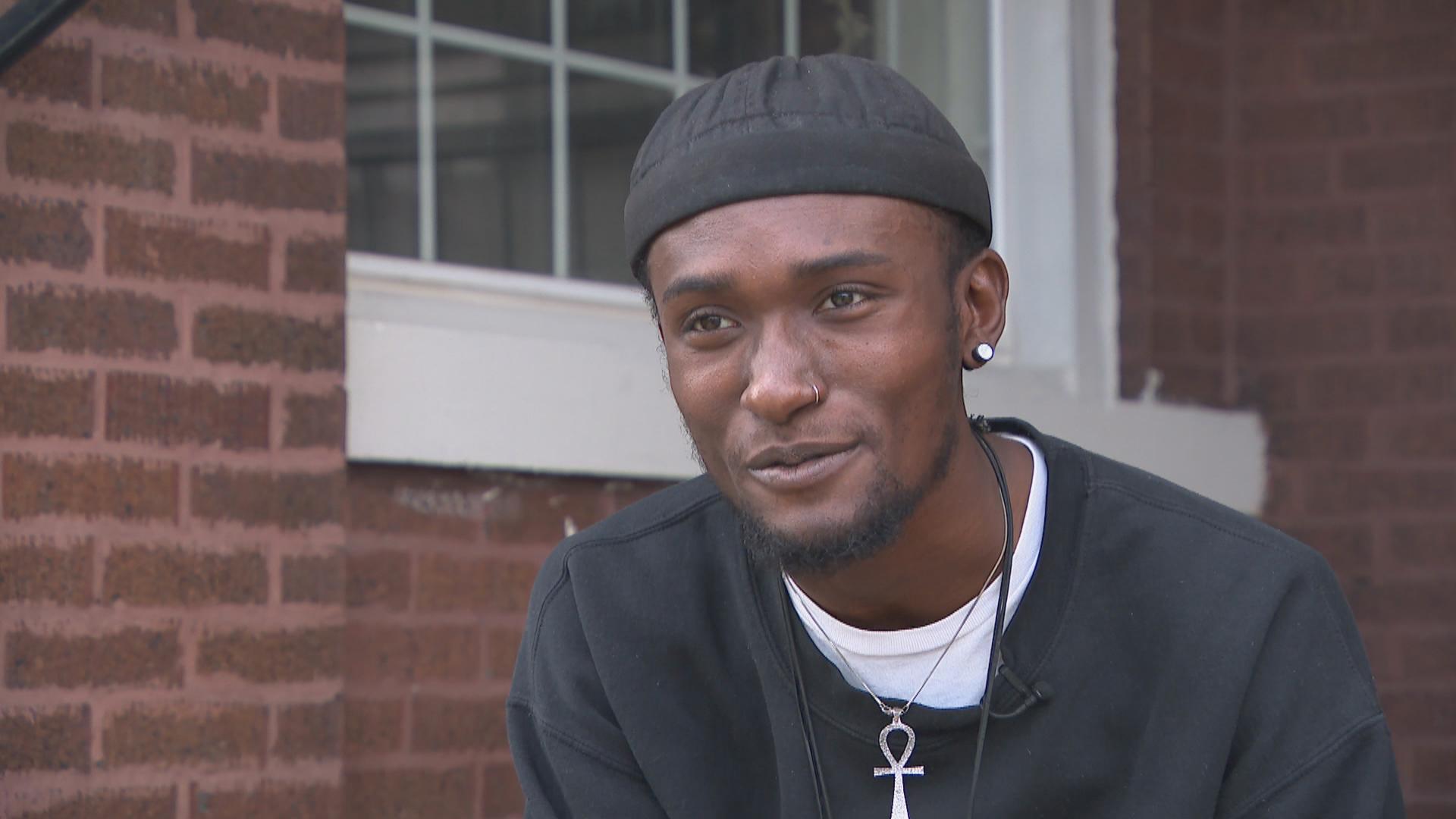 Isaiah Collier (WTTW News)
Isaiah Collier: I'm a big Kendrick Lamar fan. I love Earth Wind and Fire, D'Angelo, Jill Scott. And my thing is also finding a way to take the other outside influences and still bring it back, because to me it's all relative. The last time I checked, we're all using the same 12 notes. It's just all about the manipulation of it.
It's just a different vernacular of how we're speaking in music.
Shefsky: Isaiah Collier is one of three brothers in a very musical family.
Cynthia Collier, mother: In the middle of the night when he got these saxophones, you could hear him downstairs in the bed blowing, just practicing. Two o'clock in the morning. But the crazy thing is, he would be playing, then my husband would get up and get on the piano. Then my baby boy would get up and get on the drums, and then my oldest son would get up and be on the bass. At two o'clock in the morning we would have a band playing in the house, because this kid was playing his sax.
Shefsky: Now he leads a band called Isaiah Collier and The Chosen Few. They've played Europe and South America.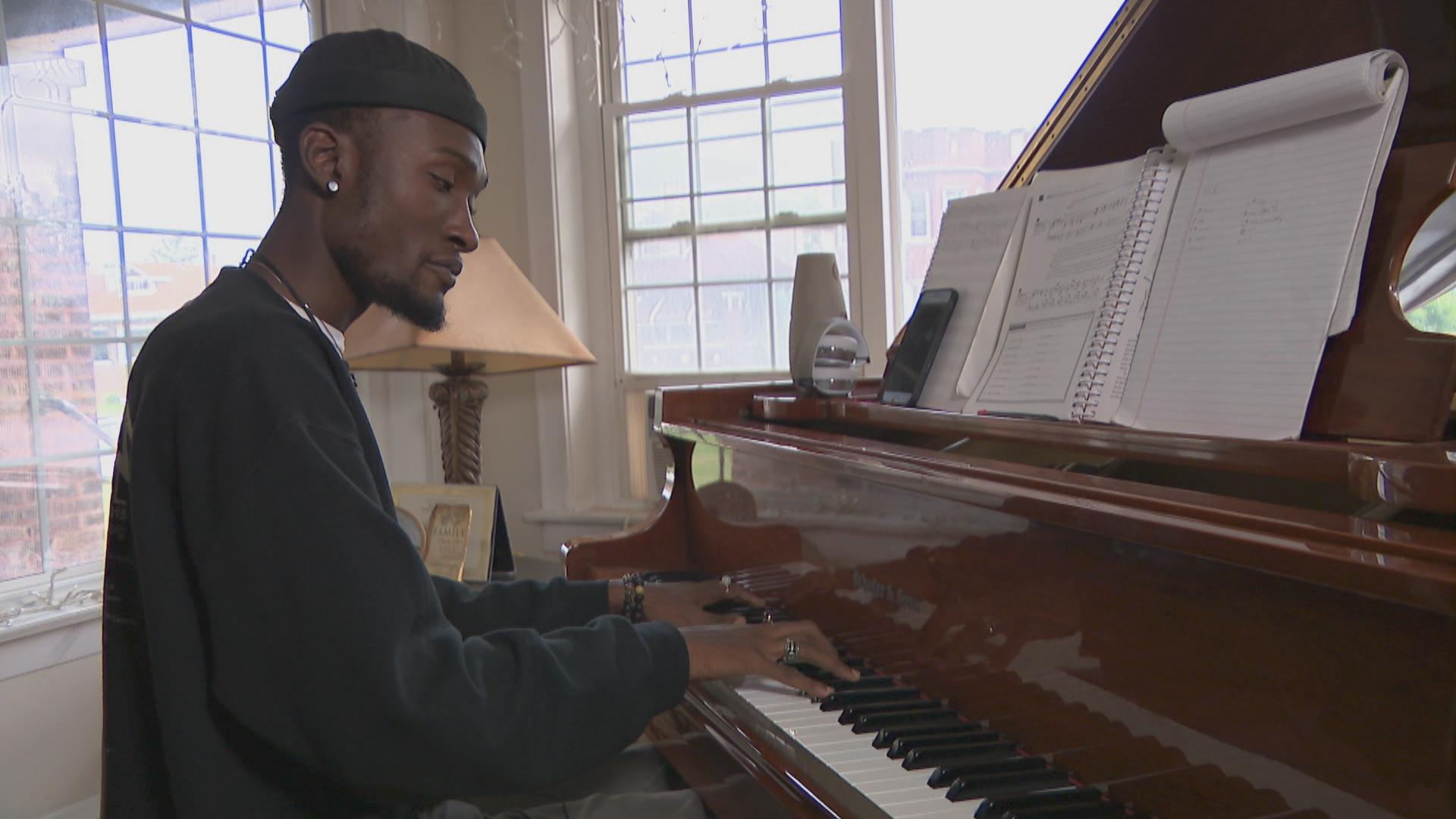 He composes on piano, including a new work, commissioned by the Hyde Park Jazz Festival, that sonically explores 400-plus years of history of the African diaspora.
Isaiah Collier: Most people can't understand what it feels like to be uncomfortable for 400 plus. Everywhere you go you don't know how people are gonna view you, you can't even drive normally because you don't know, the police officers can pull you over just because.
We all got pain, whether we realize it or not. We just want people to understand ours.
So we offer this as a way for people to really understand. We understand it's not an easy subject but we have to, not want to, we have to. That's the only way any of this is going to go away. We have to address it.
Shefsky: He's in his senior year at Chicago State University, and also teaches master classes. He has advice for his students.
Isaiah Collier: There's a big difference between admiration and imitation and I prefer to just be aware of the admiration and admire certain things, but still know that's not myself.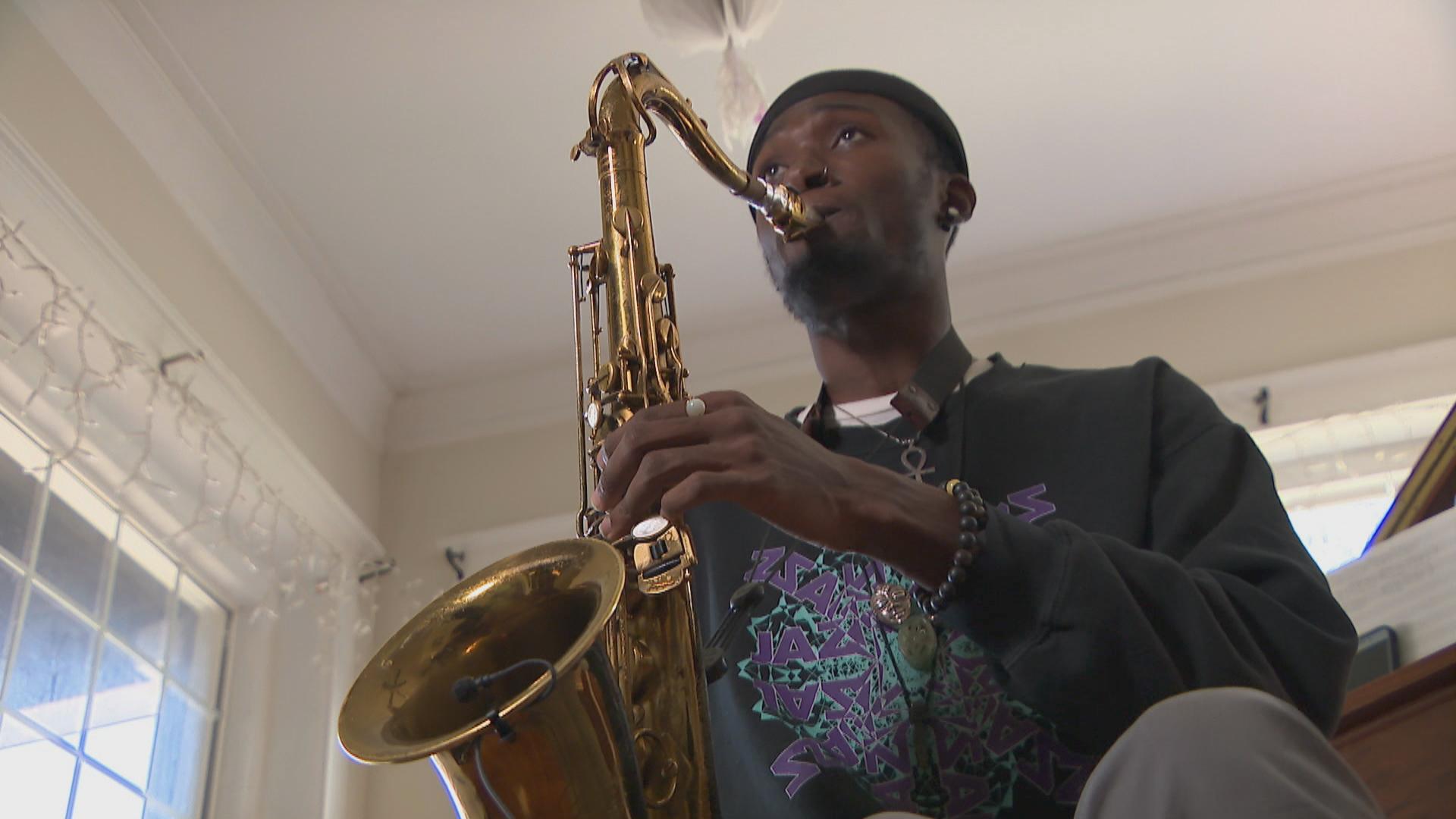 Shefsky: Collier just wrapped up work on an album of blues songs he composed.
His mother says she isn't just proud of her sons, she's grateful.
Cynthia Collier: What I'm most grateful for is that not only did they set their goals to achieve something in life, they stuck with it. And they're very passionate about everything that they do, so it makes it so much easier for us to push and encourage because they're happy, and they love what they do
Isaiah Collier: I think the most important thing is: being an artist, you have to show development. That's what made all the famous artists so great. Talk about Miles Davis, it wasn't that Miles was just, you know, the cool cat. Miles had a development.
We should not let anything limit us. People say the sky's the limit, I don't think that's true either. There's a whole galaxy above all this atmosphere. No matter how far we go, there's still something else.
---
More on this story
Isaiah Collier and his band The Chosen Few debut his new work this Saturday at the Hyde Park Jazz Festival. The Festival also features performances by Orbert Davis, Maggie Brown and many others. Find out more on our website.
---
Related stories:
Crème Sheri Brings a Big Personality to All Things Jazz
Blues Prodigy Christone 'Kingfish' Ingram Hits Chicago
Chicago Jazz Orchestra Celebrates 40 Years of Big, Bold Sounds
---