Since Chicago's founding, neighborhoods across the city have morphed and changed as new people and businesses come and go.
But in recent decades, forces of gentrification and subsequent displacement have abruptly changed the character of some neighborhoods, leaving longtime residents severed from the culture and communities they helped build.
Through poetry and illustration, the new book "Everything Must Go" explores that legacy in Chicago's Wicker Park neighborhood.
Written by longtime Chicago poet Kevin Coval and illustrated by Langston Allston, much of the book focuses on stories and characters Coval knew in Wicker Park in the 1990s.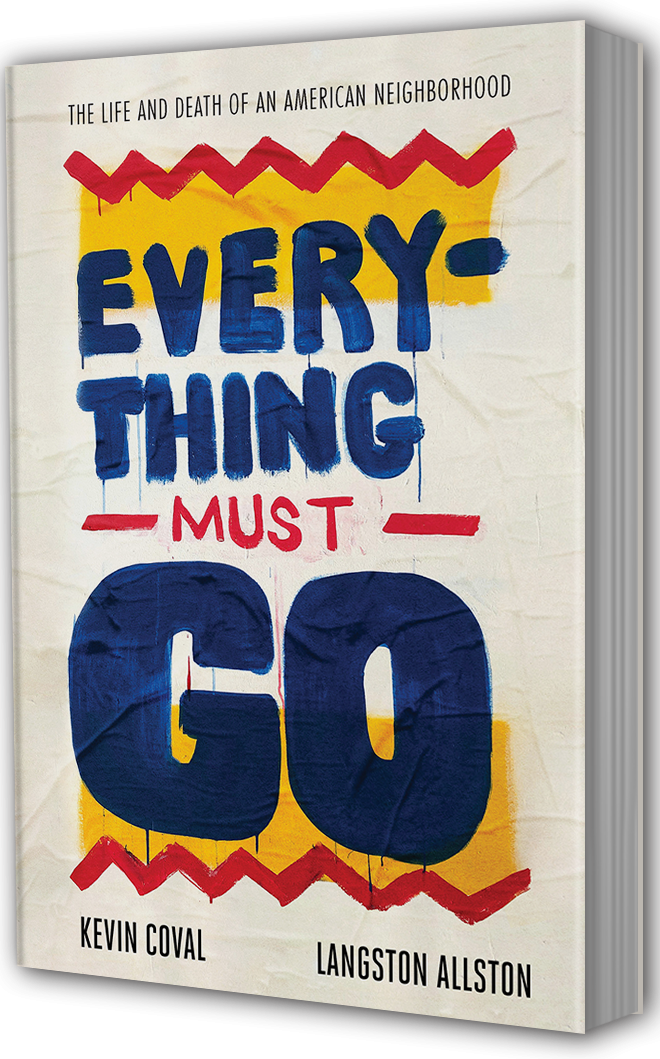 "It's kind of a mournful, melancholic memorial and celebration of the neighborhood that really helped to raise me," Coval said.
Coval's grandfather moved to Wicker Park in 1906, about 90 years before Coval arrived and the neighborhood started experiencing rapid gentrification.
"Everyone that I knew from the neighborhood at the time is gone, they've been pushed out due to socioeconomic forces," he said. "So, I wanted to think and wrestle with questions about what it means when a neighborhood changes, and what kind of cities, neighborhoods, and world, really, do we want to live in?"
Coval's subject matter ranges from landlords and mechanics to waitresses and the tamale man who sells his wares at late night bars.
"To me, these people are heroes. When I think about who should have posters made of them, I think of working people. I think of the tamale man, the folks who work at the tire store, women who work the third shift or whatever it is, to me these are the heroes of the city," Coval said.
Many of the poems are accompanied by Allston's drawings, who was just a child during the period Coval writes about in the book.
To make the illustrations, he says he tried "to marry Kevin's memories with the real world as I've observed it throughout my life … it was like, how can I take these poems about a place that I've never experienced and mix them together with what I actually do know and can speak to? And so that was where I got most of the material."
Coval is also the creative director of Young Chicago Authors, a youth arts organization that he says informs his work as a poet, and vice versa.
"Really, it's a platform and a space where young people gather and find out what they are passionate about, and we try to give them some tools to essentially do the work of telling their story," he said.
---
Related stories:
'The Chicago Neighborhood Guidebook' Offers a Democratic View of the City
Landmark Status in Pilsen: Good or Bad for the Neighborhood?
Eve L. Ewing Explores Race Riots in New Poetry Collection '1919'
Chicago Poet Patricia Frazier Named National Youth Poet Laureate
---