His photographs range from great moments in sports to sympathetic portraits that document the lives of everyday people. Marvin E. Newman is a native New Yorker, but a long time ago, Chicago was key to his development.
We visited him on a return trip to the city 70 years after he honed his craft here.
TRANSCRIPT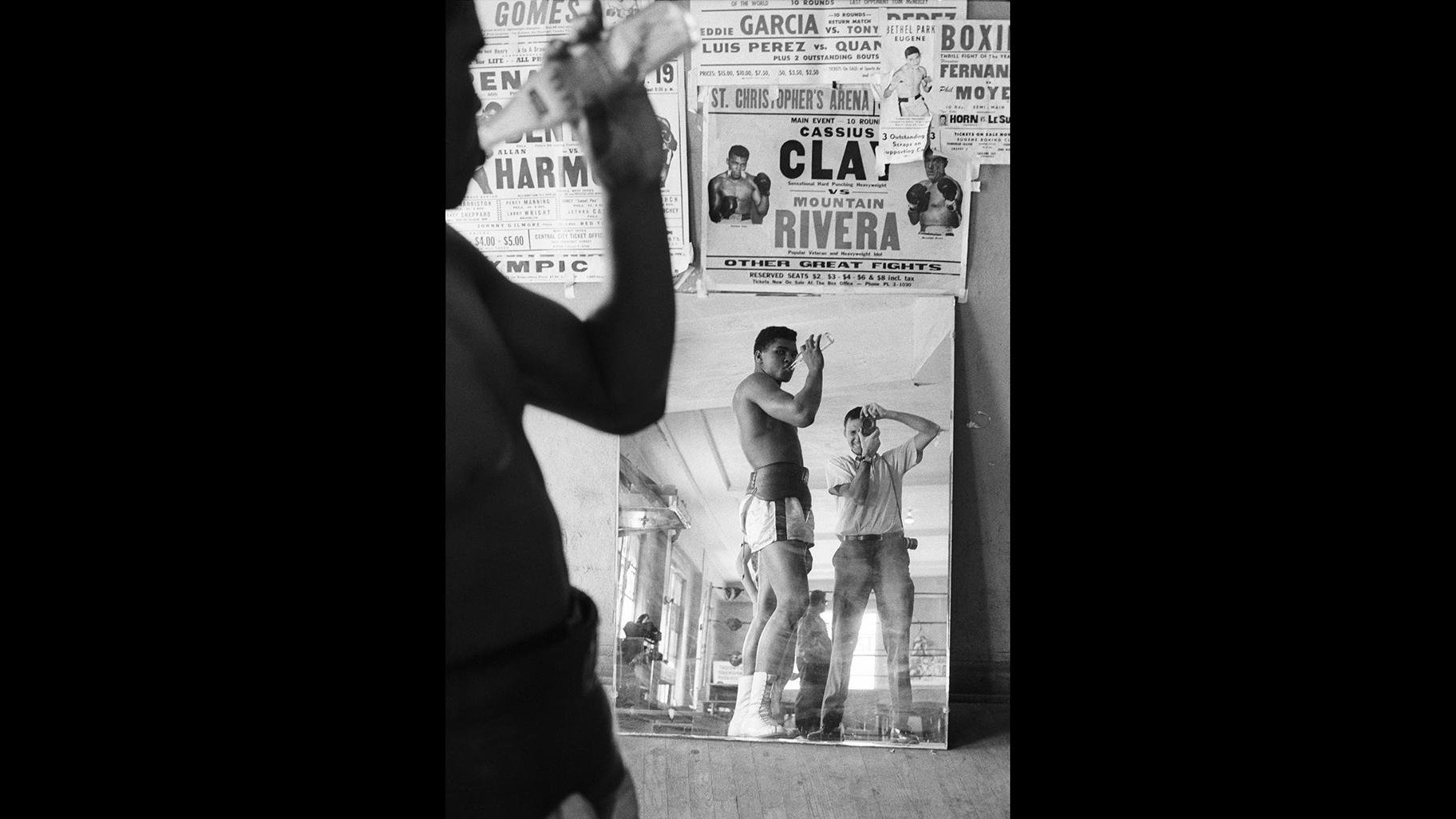 Copyright Marvin E. Newman (Courtesy of Stephen Daiter Gallery)
Paris Schutz: That's Marvin E. Newman capturing his own reflection in a 1963 photograph of Muhammed Ali when Ali was still known as Cassius Clay.
Newman took this image on Chicago's South Side on Halloween in 1951.
Copyright Marvin E. Newman (Courtesy of Stephen Daiter Gallery)
Here, he shows Wilma Rudolph breaking the tape at the 1960 Rome Olympics.
Copyright Marvin E. Newman (Courtesy of Stephen Daiter Gallery)
Ten years earlier, he photographed two girls alongside Oak Street Beach.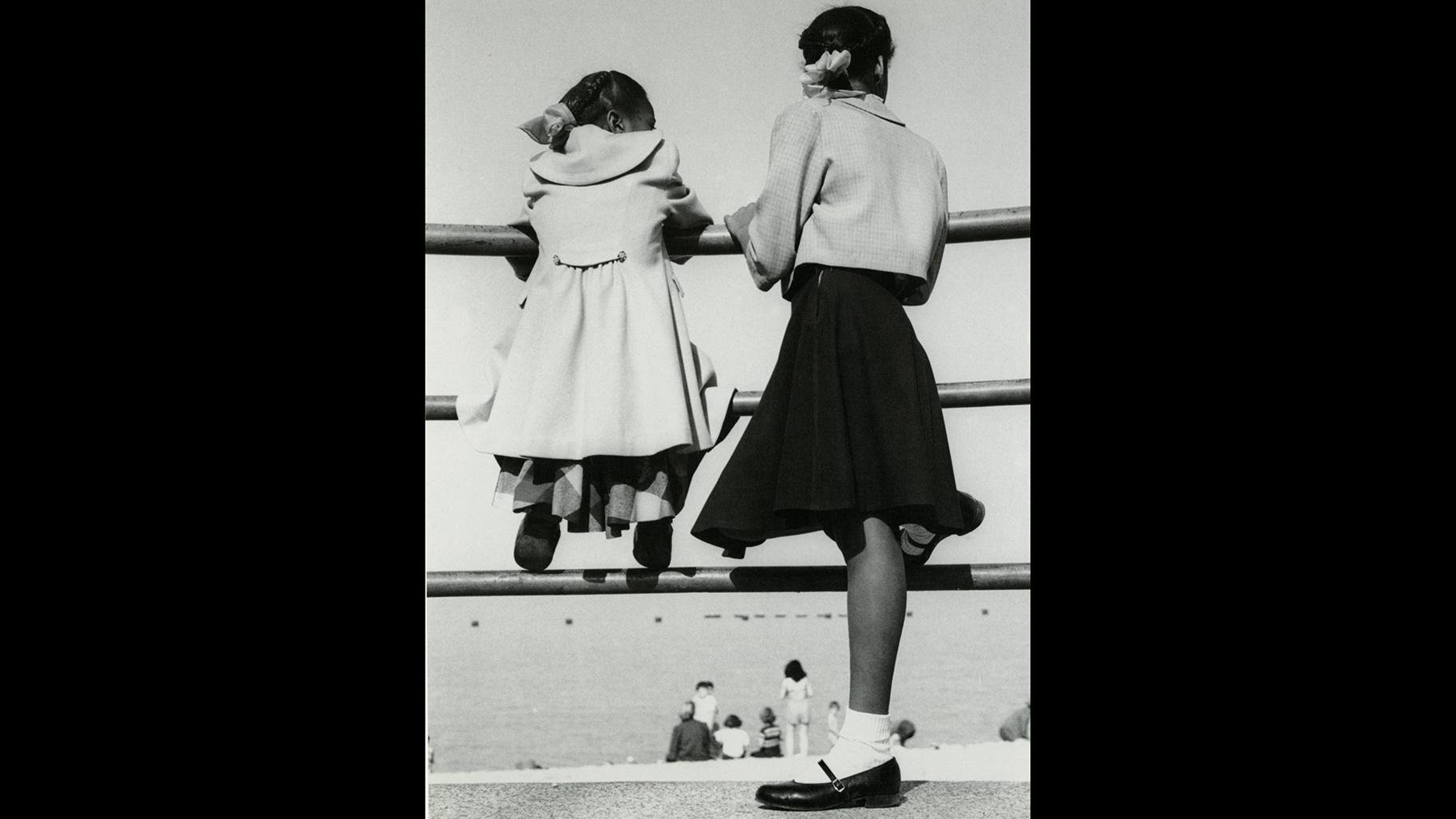 Copyright Marvin E. Newman (Courtesy of Stephen Daiter Gallery)
He has six works in the collection of the Art Institute of Chicago.
Elizabeth Siegel, Art Institute of Chicago: Marvin E. Newman has a special place in Chicago history. Not least because he was one of the first three students to get a master's degree at the Institute of Design, and this was the first master's program in the history of photography.
Schutz: He moved to Chicago in 1949 and studied photography with masters of the medium – Harry Callahan and Aaron Siskind – who encouraged their students to experiment.
Siegel: These two pictures are from his thesis where he did a number of different investigations – into time, into idea, into form – and these pictures are all scenes of a normal Chicago street, normal sidewalk, but seen from the point of view of the shadows instead of the people who are making the shadows.
Newman: Chicago is where it really started for me to actually be a working photographer.
Schutz: Newman did photographic studies for Hull House and documented families that had just arrived from the South.
Now 91 years old, he remembers his formative years in Chicago.
Marvin E. Newman, photographer: I worked for one of the largest social agencies here in Chicago photographing on the lower North Side and most of the photography that I did, within the scope of the Institute of Design, you would call it documentary photography.
When I was in some of the really rough neighborhoods there were difficult times where some of the people didn't want me to photograph, but most of them were very receptive.
Schutz: Newman became one of the first photographers hired by Sports Illustrated. The magazine named his picture of the calm before the storm at the 1957 Cotton Bowl as the sports photo of the century.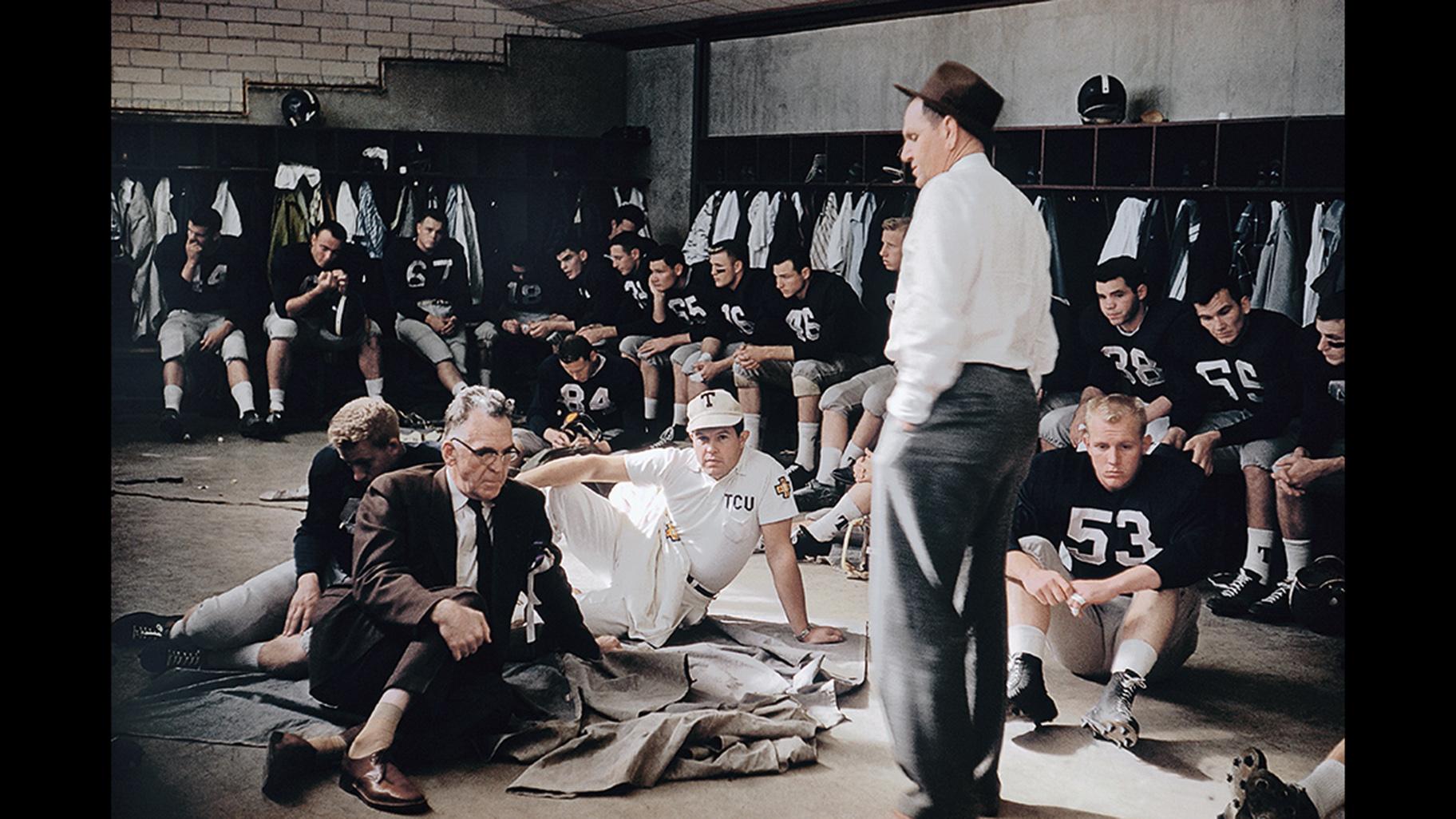 Copyright Marvin E. Newman (Courtesy of Stephen Daiter Gallery)
He recalls shooting the walk-off home run in Game 7 of the 1960 World Series.
Newman: I took this very famous Mazeroski photograph hitting his home run in the ninth inning and that won the game, but the most amazing thing about the photograph was that you could see the ball going over the fence. That was one of my first really special photographs.
Schutz: WTTW first met Newman in 1999 on a return visit to Chicago with another friend and Institute of Design alum, Yasuhiro Ishimoto.
Newman remembers the reunion.
Newman: It was 20 years ago that I saw you last. You did an interview with Ishimoto and myself. It was a co-exhibition, the two of us, and what we did was we walked the streets of Chicago to show you where we had done a lot of the photographs.
Schutz: In 1951, Newman and Ishimoto made a short film, "The Church on Maxwell Street." It's in the collection of the Museum of Modern Art in New York and is still screened by the Maxwell Street Foundation.
Newman: We tried to pick subject matter that you could do something special with, and Maxwell Street had these religious gatherings where they had this wonderful music coming up from the South, the blues and so on. We felt it was a natural thing to try our luck with.
Schutz: After a long professional career, Newman is now respected – if not very well known – in art circles.
At the Stephen Daiter Gallery in Chicago, a new show of Newman's work covers much of his career, including an undercover excursion to photograph prostitution in Paris, France, in 1960.
A recent exploration includes plus-sized people on Miami Beach.
Newman: You get up to 90 years and everything changes. You can't carry the heavy cameras. When I was doing sports, I had 600-millimeter lenses, which weigh 20 pounds, and I was running up and down the sidelines with all of this stuff. Today I carry a very small camera.
Siegel: He should be a lot better known than he is today.
Marvin E. Newman really made a career as a magazine photographer, a sports photographer, a commercial photographer, and so he might not have as much of a reputation in the art and the museum world as he probably should.
---
More on this story
Marvin E. Newman has six photos in the collection of the Art Institute, and he currently has a career-spanning show of work at the Daiter Gallery in Chicago.
Note: This story was originally published June 6, 2019.
---
Related stories:
Where and When to See the Best Chicago-Area Wildflowers
The Wild Life of Nature Photographer Thomas Mangelsen
National Park Photographer Completes His Portfolio with Visit to Indiana Dunes
---