Since it was established in the 1850s, the southern border of the United States has been a flashpoint for conflicting points of view. Now, artists from both sides of the border – including Chicago – are searching for meaning in migration.
The title of their show: "The Border Crossed Us."
TRANSCRIPT
Phil Ponce: Navigating the rocky road of migration, a diverse group of artists explores heartbreak and hope on the border between the United States and Mexico.
They come from Chicago, California and Texas – plus Mexico, Honduras and Nicaragua.
At the Bridgeport Art Center, 68 prints by 37 printmakers bridge the border and all its baggage.
They dig deep into their identities and the challenges they face.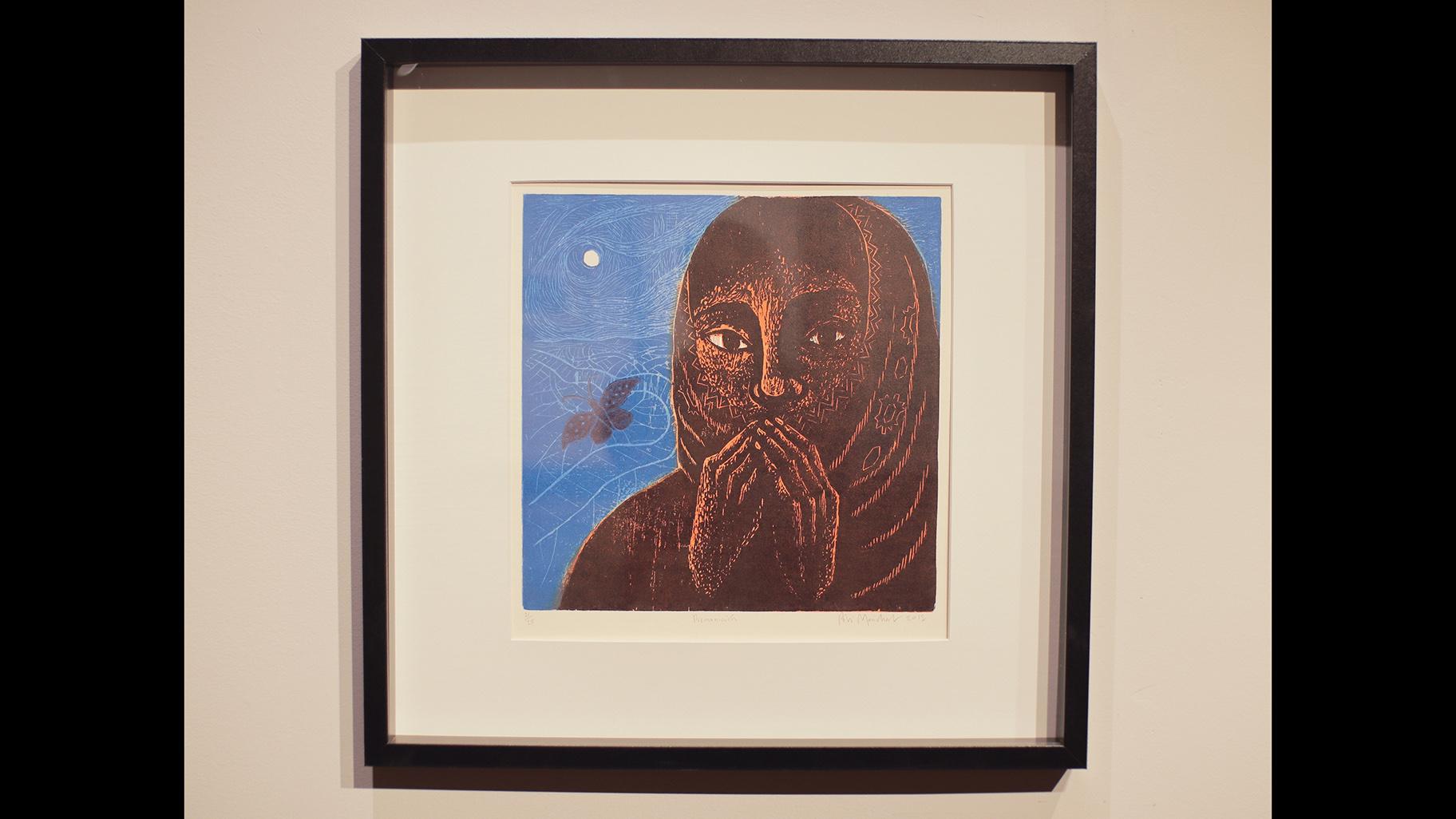 (Bridgeport Art Center / Arceo Press)
Rene Arceo, Arceo Press: Trying to find a place in a new society, trying to fit within the new society, learning a new language, learning new ways of doing things within the society and prevailing, oftentimes over great odds.
The whole idea behind it is to include works of artists that have maybe visited the United States or have moved – like myself – and permanently now live here, that reflect some of the experiences of being from somewhere else.
Ponce: There is danger, humanity and moments of grace in these images that cross many territories and cultures.
Lelde Kalmite, curator, Bridgeport Art Center: The border crosses people and populations and often not [ ] taking into consideration the fact they've been traditionally living in a certain place.
Jose Andreu, artist: There's a lot, all kinds of cultures that have had this problem, this imposing of political boundaries that are not consistent with the boundaries of the communities in which you live.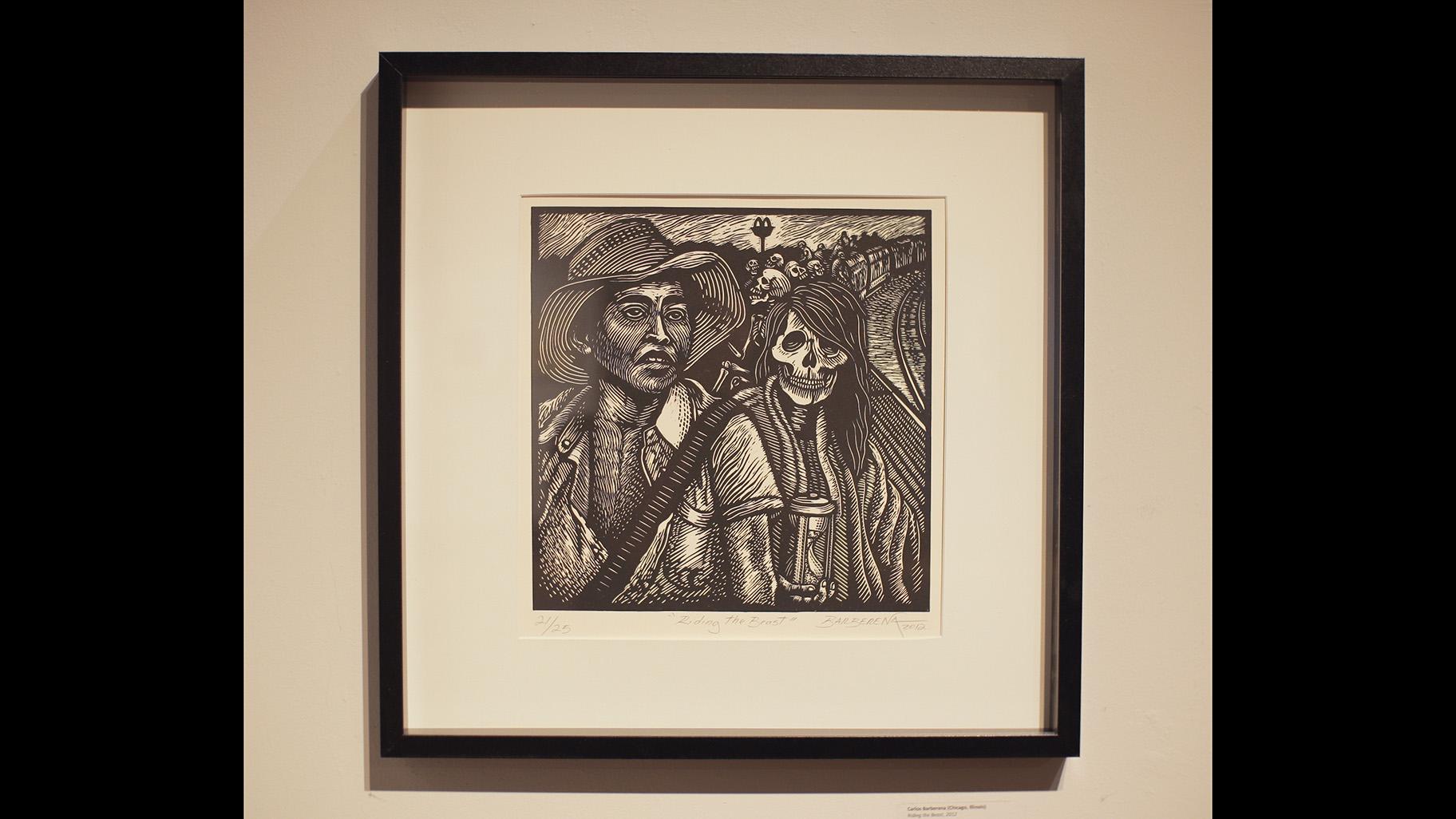 (Bridgeport Art Center / Arceo Press)
Ponce: The prints in "The Border Crossed Us" represent a variety of printing techniques: woodcuts, digital prints, etchings and linocuts.
All of the works come from the studio of Chicago's Arceo Press.
For the cut works, of course the images must be carved in reverse.
Rene Arceo demonstrated how he cuts linoleum, and how a splash of ruby red ink, applied in a thin layer to a hand-cut sheet of linoleum that is then run under a printing press, can create a work of art.
A work of art that can evolve by adding new colors and fresh cuts to the linoleum.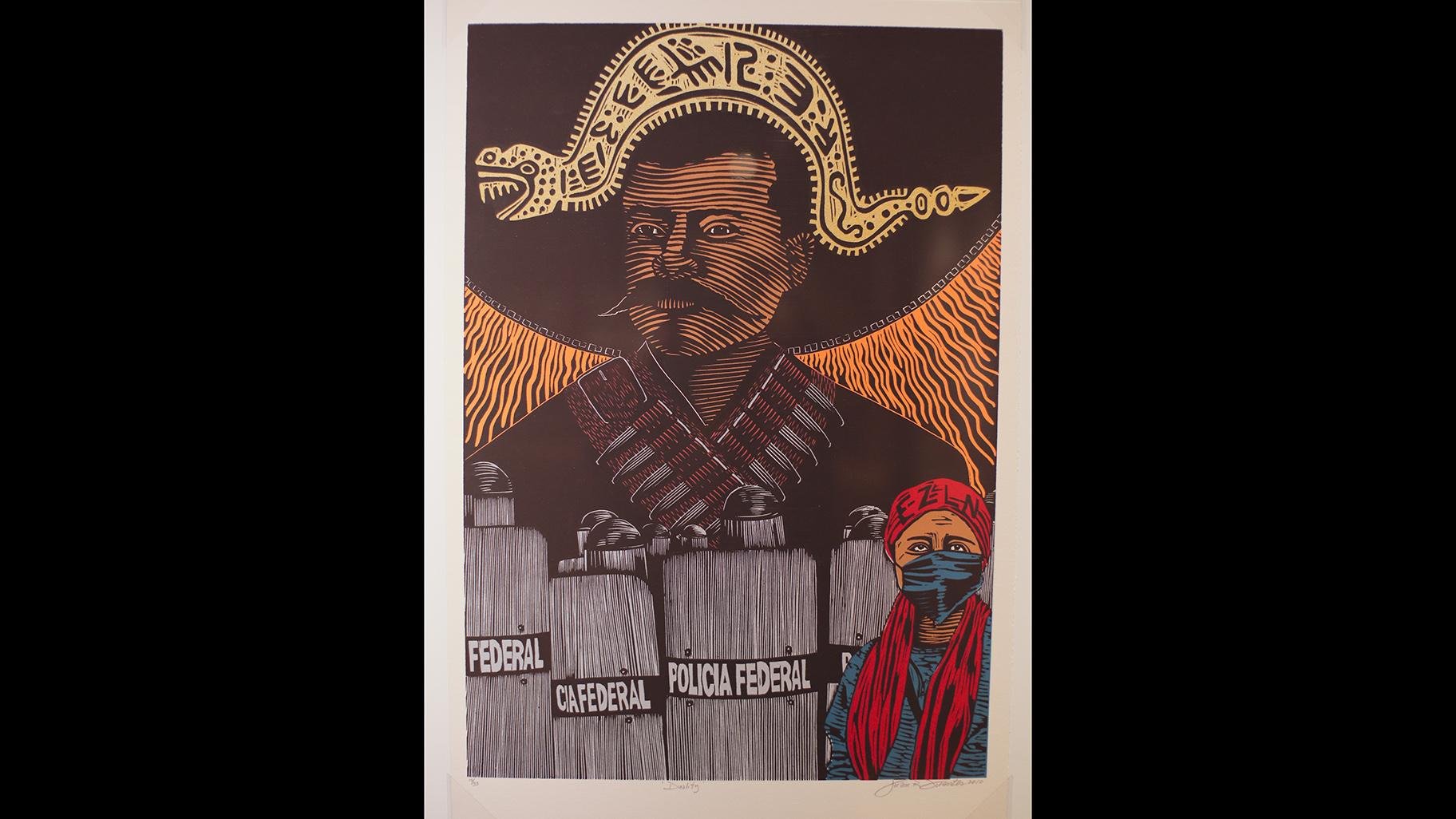 (Bridgeport Art Center / Arceo Press)
Arceo: I came originally in 1979, I was 19 years old. I came from western Mexico from the state of Michoacán, from a tiny little town not too far from the city of Guadalajara.
Printing is something that I was always in a way in the back of my mind aware of, because when I went to public school in Mexico there was always images of Mexican printmakers, illustrating the books.
Ponce: Arceo came to the U.S. 40 years ago. His family hired a coyote guide to lead him, his brother and a cousin. We asked about the experience.
Arceo: So we ended up actually coming through with a coyote through the city of Tijuana, crossing the border overnight, waiting until the helicopters stopped spinning around up in the sky. And walking through with the coyote in the middle of the night all the way to Santa Clara. Then from there they put us in the trunk of a car and from there they drove us to a field, and when we arrived, there were several other groups also that had been brought by other coyotes as well.
Ponce: He came to Chicago, married and became a citizen.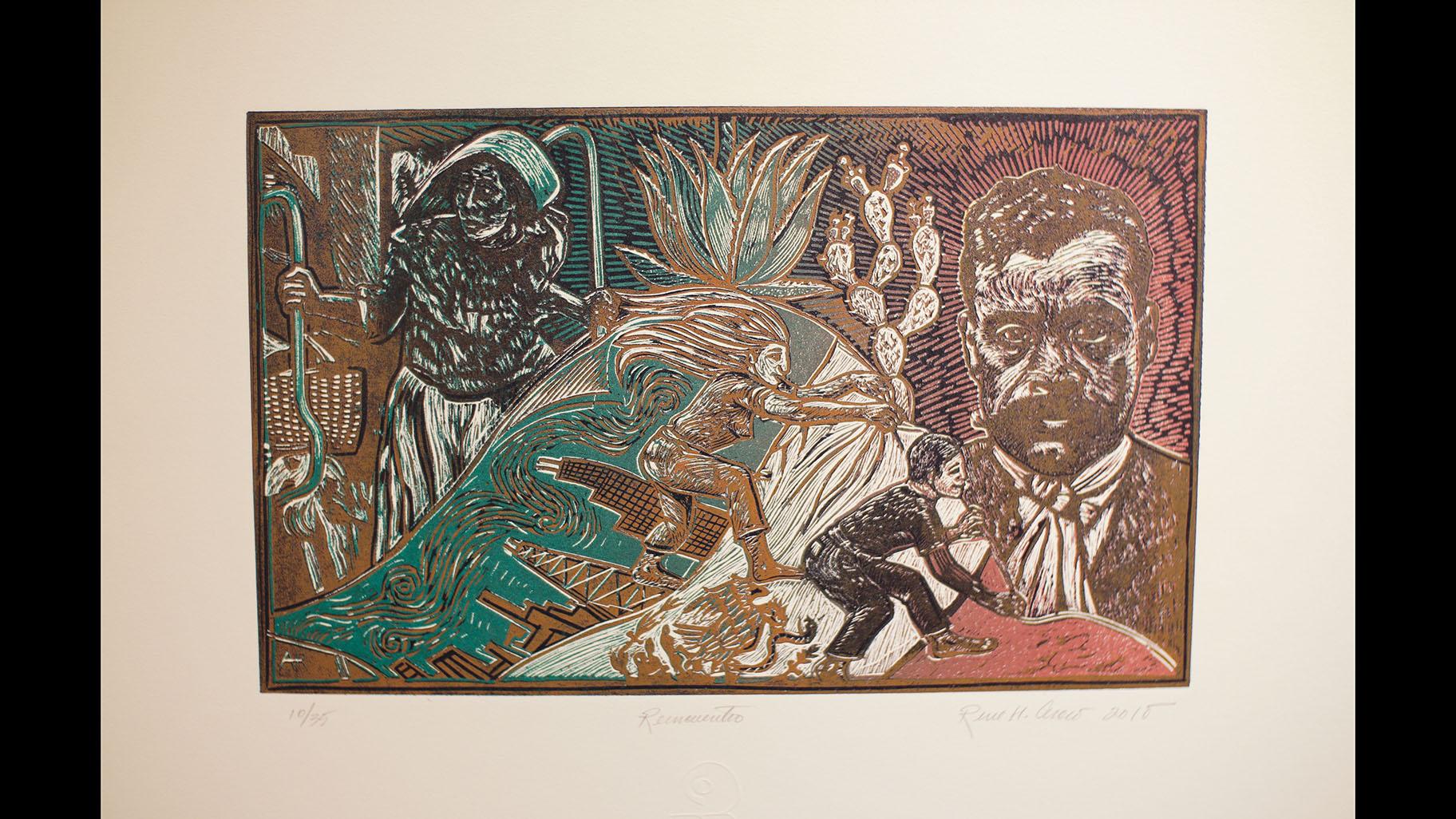 (Bridgeport Art Center / Arceo Press)
He studied at the Art Institute and now teaches visual art at a Chicago public school in Logan Square.
We asked him if his border crossing was as frightening as it sounds.
Arceo: When you are young you don't really measure the – the risk and the things that could happen until you hear all the stories that went wrong.
Ponce: Now he leads a group of artists in search of themes that cross frontiers.
Arceo: From crossing the border, from having been discriminated against, the need that we have for example of re-emphasizing our sense of identity of who we are, where we come from, that we try to go back to our origins and our ancestry.
---
More on this story
The show has already been seen in Morelia, Mexico. It is on view at the Bridgeport Art Center through Friday, Sept. 13.
---
Related stories:
Exhibit Digs Up Satire and Skeletons of 'Legendary Printmaker' Posada
'Pop Pulp!' Illustrates Weird, Wonderful World of Mexican Pulp Art
'Brotherland' Photographer Documents Conflict, Life in Ukraine
---