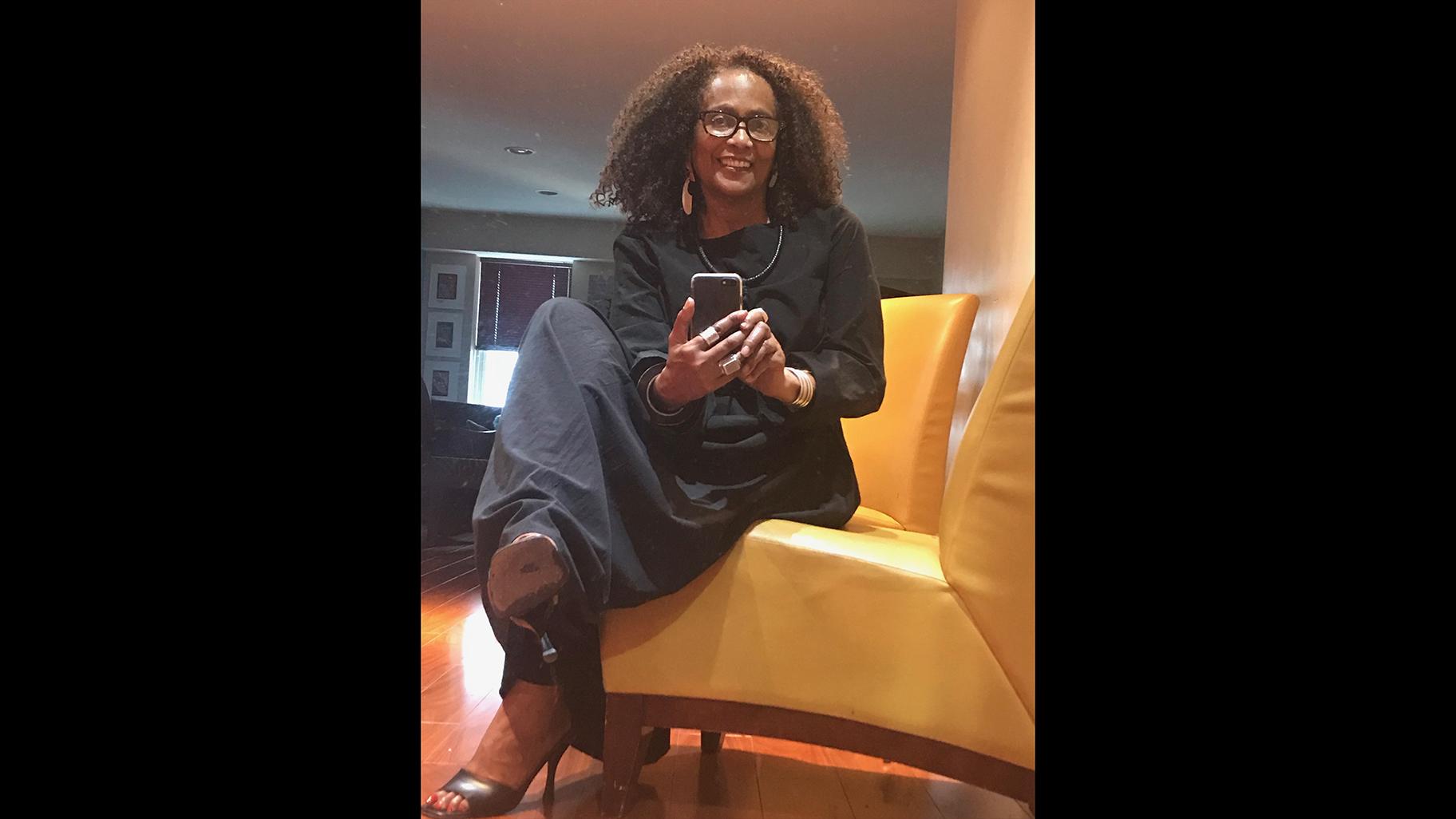 (Courtesy of Kai EL'Zabar)
eta Creative Arts Foundation has announced Kai EL'Zabar as its third CEO/executive director. The nonprofit African American theater and art museum on Chicago's South Side has been in operation for nearly 50 years.
EL-Zabar, a 48-year-old media maven, says while working in theater is new for her, she has been grounded in the arts all of her life. 
"With my parent's guidance, I learned that arts and culture is the one thing that separates us from other mammals," EL'Zabar said. "It really helps us establish our humanity."
Incorporated in 1971, eta Creative Arts Foundation provides training and performance opportunities for both youth and adults, with a commitment to producing pieces that speak to the community. eta programming includes master classes, summer camps, youth acting classes and training for up-and-coming actors and stage technicians.
As an adolescent, EL'Zabar dabbled in acting and played second violin in the orchestra at her liberal arts high school. She pursued law school and completed one year before realizing she was most passionate about telling stories. It was not until she received an offer to be a contributing editor for Elle magazine that she realized what type of stories she wanted to tell.
"I thought, 'Wow I made it.' But here's the caveat: After that moment of joy, I thought, 'Who is my market? How is it going to contribute to the growth and development in my community? Make a difference in its advancement of self-determination?' It didn't. In that moment I realized, it wasn't about me, Kai E. I realized I am because we are. In that moment I committed myself to serving my community just as my parents and grandparents had."
From that point on, EL'Zabar did exactly that. She served the people of her community, sharing stories she felt were in need of attention. Some of her greatest accolades include serving as editor of N'DIGO and interim director of the South Side Community Art Center. She also made history as the first female executive director of the Chicago Defender.
Despite these accomplishments, EL'Zabar says she has been frequently asked how she can move from executive editor to an executive director.
"They're all platforms. Whether it be print, broadcast, or digital. They are all platforms we tell stories. I know how to get to that," EL'Zabar said. "There's a lot I have to learn specific to theater, but the workings of eta as a company are the same."
She's just one month into her new role, and the third executive director in eta's history. Previously run by Philip Thomas, eta Creative Arts Foundation was founded by the late CEO/Executive Director Abena Joan Brown.
EL'Zabar says she's very excited to work with her new team, including Artistic Director Kemati Porter, who served as the unofficial executive director when Thomas departed.  
"Right now we're in the process of board recruitment. We're looking at 2020," EL'Zabar said. "That's the year. The year of renewal, revitalization, reinvigorating, and really just reinstituting ourselves into the game of being a leader in what we do in our community. And means we're contributing to our humanity through the arts."
Follow Angel Idowu on Twitter: @angelidowu3
Angel Idowu is the JCS Fund of the DuPage Foundation Arts Correspondent.
---
More from Angel Idowu:
How Keanon Kyles' Voice, Determination Led Him to Carnegie Hall
DJ Booth at 95th Red Line Station Offers More Than Free Music
Beyond Good Books, Semicolon Bookstore Aims for Sense of Community
---