Every second weekend in August, a stretch of Martin Luther King Jr. Drive in Bronzeville is taken over by one of the largest parades in the country.
The annual Bud Billiken Parade returns to the South Side on Saturday, and this year, it's celebrating its 90th anniversary.
For many attendees, Bud Billiken is more than just a chance to watch the floats and performances – it's a tradition that goes back generations.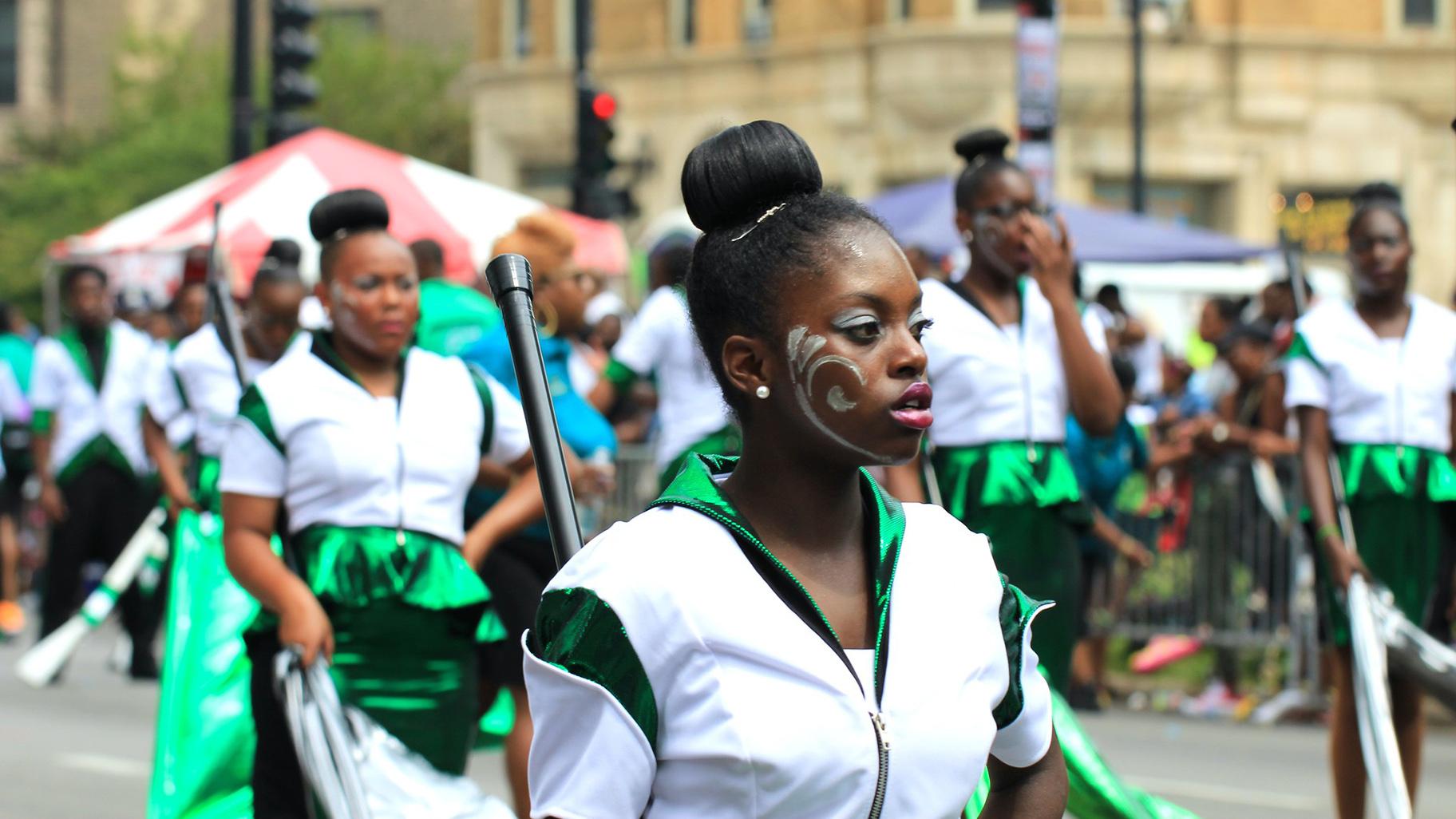 The South Shore Drill Team at the Bud Billiken Parade in 2015. (Daniel X. O'Neil / Flickr)
The parade was started in 1929 by Robert Sengstacke Abbott, founder of the Chicago Defender newspaper, to honor and celebrate the newsboys who sold his paper.
Nine decades later, the parade is still a family business: organizer Myiti Sengstacke-Rice is Abbott's great grandniece.
"We're carrying on an important legacy of many generations that have been a part of Bud Billiken, that have been a part of our community, so it's not just us, it's beyond," she says. "You're talking about a national and international presence that Bud Billiken has had over the years. "
For many paradegoers, Bud Billiken is synonymous with the beginning of the school year. Every year, the parade raises money for scholarships and offers a variety of back-to-school services at a festival in Washington Park.  
"What we do at the parade, it's more than marching down the street," says Sengstacke-Rice. "We have so many community supporters and businesses that come out, to support the kids, give out free school supplies, book bags, there's free haircuts that we give in the park for the boys, free hair-braiding for the girls."
The parade is always officiated by a grand marshall, usually a celebrity or politician from Chicago. This year, the honor is going to actor and comedian Lil Rel Howery.
---
Related stories:
2019 Chicago Summer Festival Guide
Chicago Defender Ends 114-Year Print Run, Goes Online Only
Eve L. Ewing Explores Race Riots in New Poetry Collection '1919'
---