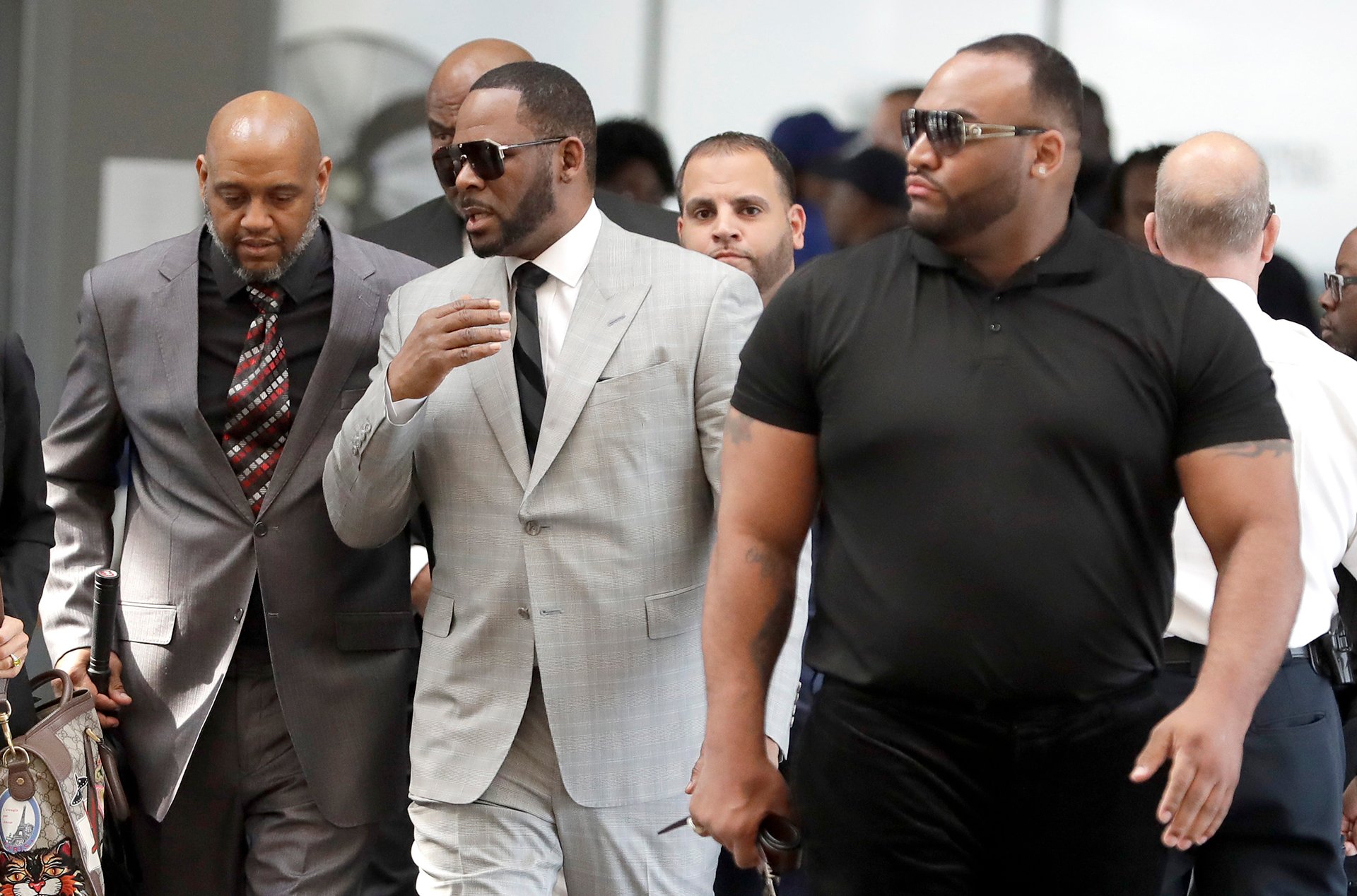 Musician R. Kelly, center, arrives at the Leighton Criminal Court building for an arraignment on new sex-related felonies Thursday, June 6, 2019, in Chicago. (AP Photo / Charles Rex Arbogast)
Calling the allegations against his client "as stale as used gym socks," the defense attorney for R&B superstar R. Kelly is asking a federal judge once again to consider letting Kelly walk free from jail as he faces his latest legal battle.
Attorney Steve Greenberg filed a 12-page motion Thursday asking U.S. District Court Judge Harry Leinenweber to reconsider his decision to hold Kelly without bond pending his trial on numerous new federal charges accusing the 52-year-old of child pornography, enticement of a minor and obstruction of justice.
"In this case, given Defendant's lack of resources, willingness to submit to electronic monitoring, and lack of contact with minors, history of appearance, substantial monetary bond posted in State Court, and demonstrated ability to comply with bail restrictions, conditions could easily be fashioned," Greenberg wrote in his motion.
Leinenweber held Kelly without bond during his initial appearance in a Chicago courtroom last month.
But Greenberg argued the court erred in applying a "flawed legal framework" in denying bond by focusing on the nature of the alleged crimes rather than Kelly's "risk of flight or danger to the community."
---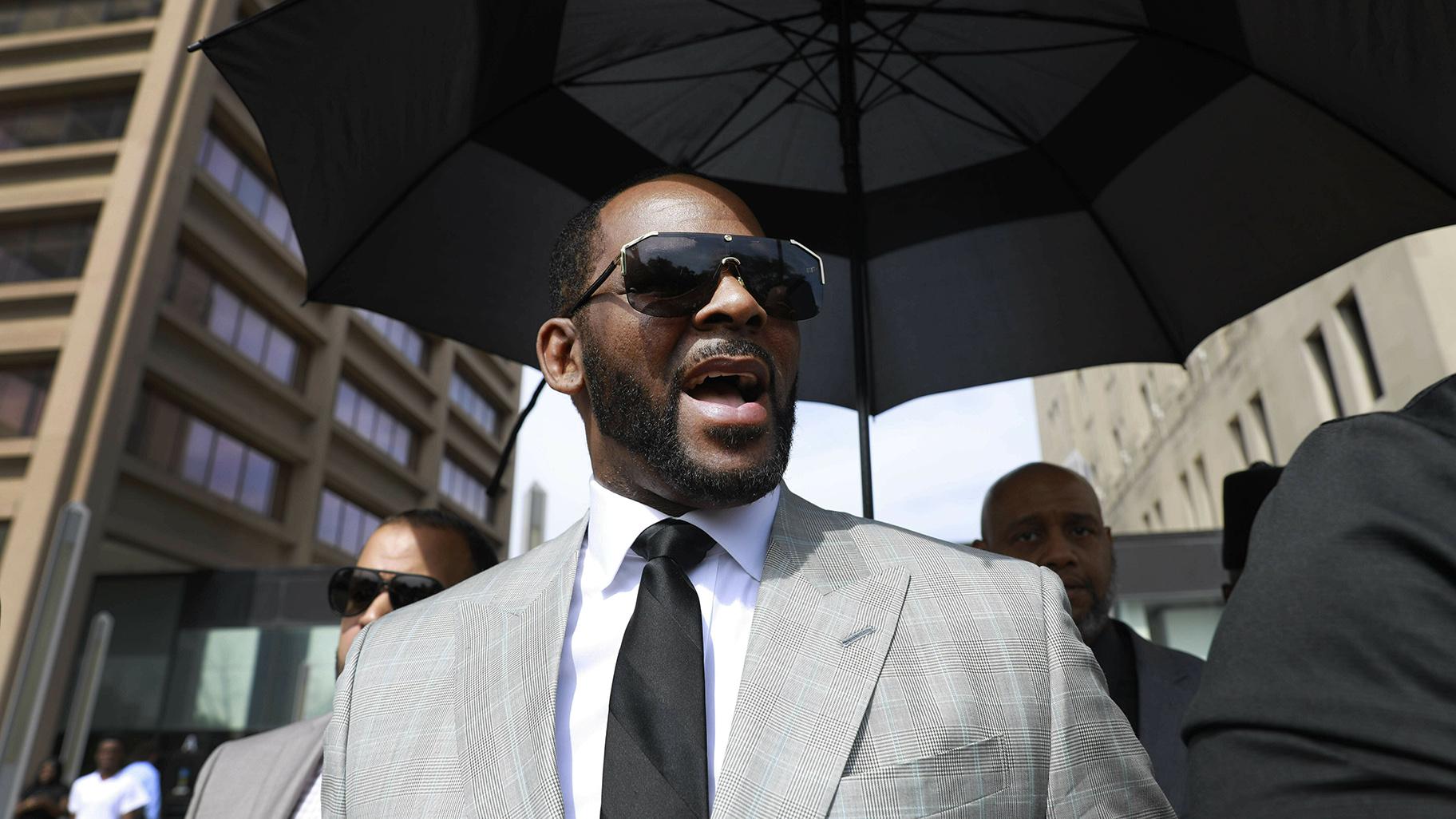 More coverage of R. Kelly from WTTW News
---
In a 13-count indictment filed last month in Chicago, federal authorities claim Kelly paid hundreds of thousands of dollars to cover up sexually explicit videos of himself with underage girls and used physical abuse and blackmail to keep his alleged victims from cooperating with investigators.
A separate indictment unsealed in the Eastern District of New York includes charges of racketeering, kidnapping, forced labor and the sexual exploitation of a child. It alleges Kelly and his managers, bodyguards and other assistants picked out women and girls at concerts and other venues and arranged for them to travel to see Kelly.
Greenberg claimed Leinenweber mistakenly stated that the grand jury that indicted Kelly "found probable cause of guilt," when they, in fact, are only asked to find whether there's probable cause that a crime has been committed.
"And it does so in a one-sided presentation, not an adversary hearing," he wrote. "A grand jury finding of probable cause is far from guilt."
Greenberg also noted that many of the allegations against his client in the Chicago indictment date back years or even decades, with some of the charges relating to alleged crimes that occurred in the late 1990s. Others, however, are from as recently as 2015 and the New York indictment alleges crimes occurred into 2018.
U.S. marshals are transporting Kelly to New York for a Friday arraignment on related charges, and he faces similar charges in Illinois brought by Cook County prosecutors. Kelly, who didn't attend Wednesday's hearing in Chicago, has denied any wrongdoing.
Kelly is also facing criminal sexual charges in Cook County court, including four counts of aggravated criminal sexual assault, criminal sexual assault and aggravated criminal sexual abuse. He has pleaded not guilty to all charges and has maintained his innocence.
The Associated Press contributed to this report.
Contact Matt Masterson: @ByMattMasterson | (773) 509-5431 | [email protected]
---
Related stories:
Prosecutor: More People Could be Charged in R. Kelly Case
Lifetime to Follow Up on 'Surviving R. Kelly' Docu-Series
R. Kelly Denied Bond, Pleads Not Guilty to New Federal Charges
R. Kelly Pleads Not Guilty to New Sexual Abuse Charges
In 'Soulless,' Jim DeRogatis Details 'The Case Against R. Kelly'
---