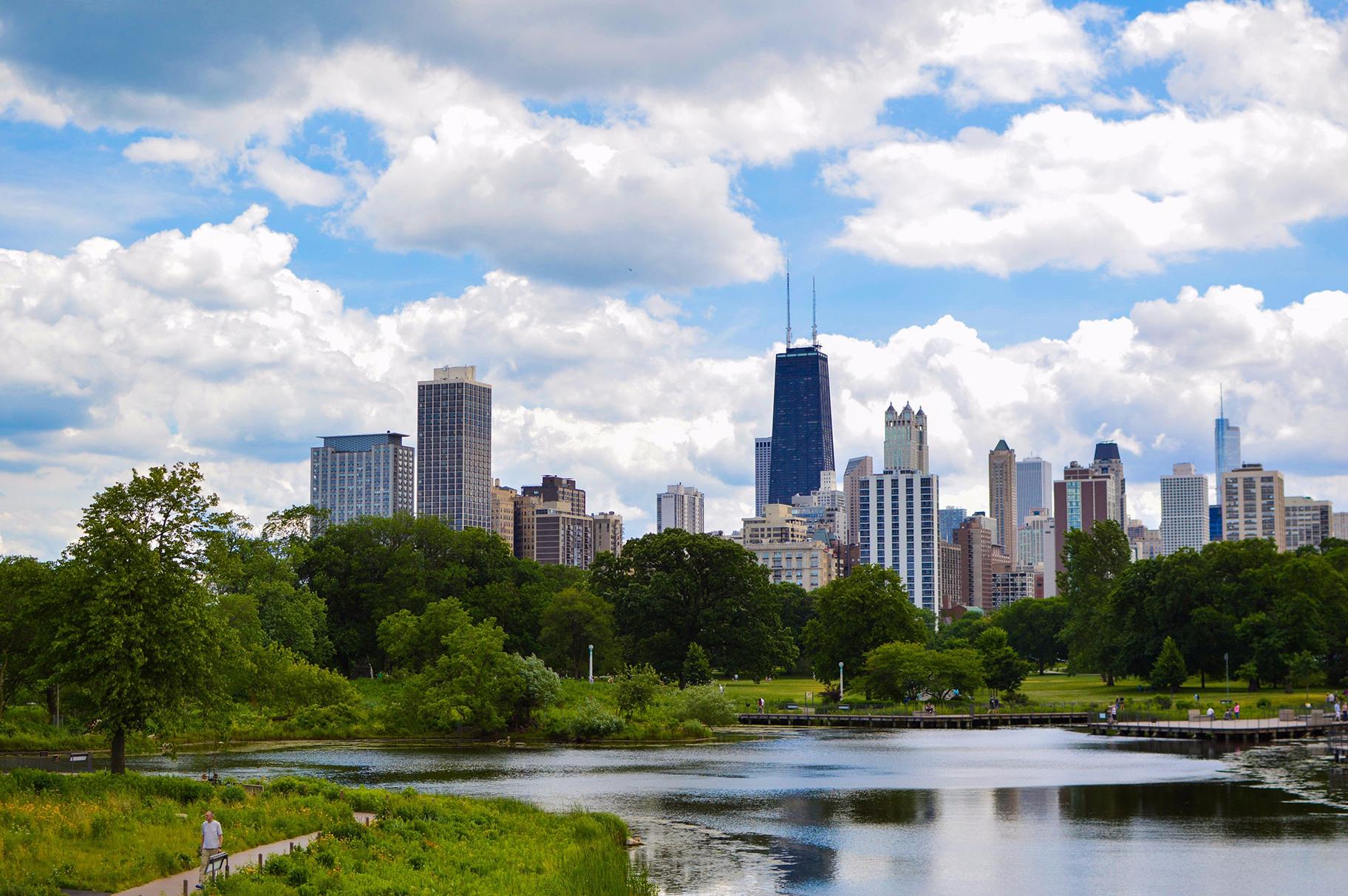 (Gotta Be Worth It / Pexels.com)
Finding an escape from the hustle and bustle of city life can be vital to maintaining a sense of inner peace and stability. But just how important is it for urban residents to access nature as a way of tending to their mental well-being?
Although scientific studies have shown that interacting with nature improves mental health, determining its larger-scale psychological benefits can be a more difficult task.
Enter University of Chicago psychologist Marc Berman.
A new study Berman coauthored offers a framework cities can use to begin measuring the mental health benefits of nature, while helping municipal planners and policymakers integrate nature into their projects. 
"Many people feel that natural environments or urban green spaces are an amenity and not a necessity," said Berman, an assistant professor in psychology and director of UChicago's Environmental Neuroscience Lab, in a statement. "However, there is a growing research consensus that suggests that natural green spaces may be a necessity due to their wide-ranging benefits on physical and mental health."
Berman's previous research has studied how interactions with nature, including videos and sounds of nature, can influence cognitive performance.
For this new study, Berman worked with more than two dozen experts from around the world led by a team from the University of Washington and Stanford University. The researchers designed a conceptual model that can be used to make informed decisions about how environmental projects impact mental health, according to the study.
The framework offers four steps for planners to consider in evaluating new projects: the elements of nature to be included in a project; the amount of contact people will have with nature; how people will interact with the nature elements; and how people may benefit from those interactions, a measurement that researchers said will incorporate the latest scientific evidence on how nature impacts human health. 
Increasingly, incorporating nature into projects is a challenge for urban planners, with two-thirds of the world's population projected to live in cities by 2050. Chicago and other cities are also fighting to preserve trees and other natural elements, which face a number of threats linked to climate change.
The new study outlines how city planners, landscape architects, developers and others can factor in the mental health impacts of projects on residents, which is a new way of thinking about humans' relationship with our environment, researchers said.
The study notes that governments do consider human health in environmental decisions. Cities plant trees to improve air quality and reduce so-called "heat islands," for example, and parks are built near neighborhoods to promote physical activity.
But most of the time, these steps do not consider the mental health and cognitive benefits that newly planted trees or a renovated park could provide, according to the study.
Researchers said their framework could eventually be used to help address health disparities in underserved communities, providing cities with another type of evidence in support of increasing access to nature.
The study was published last week in the journal Science Advances.
Contact Alex Ruppenthal: @arupp | [email protected] | (773) 509-5623
---
Related stories:
10 Outdoor Spots to Unwind and De-Stress in Chicago
Chicago Group Gets $1M to Plant Trees, Combat Climate Change
Study: Chicago's Forests Threatened by Climate Change
Study: Resting in Green Space Sharpens Focus – If You Stay Offline
What Will Chicago Look Like in 2050? A Look at CMAP's Long-Range Plan
---