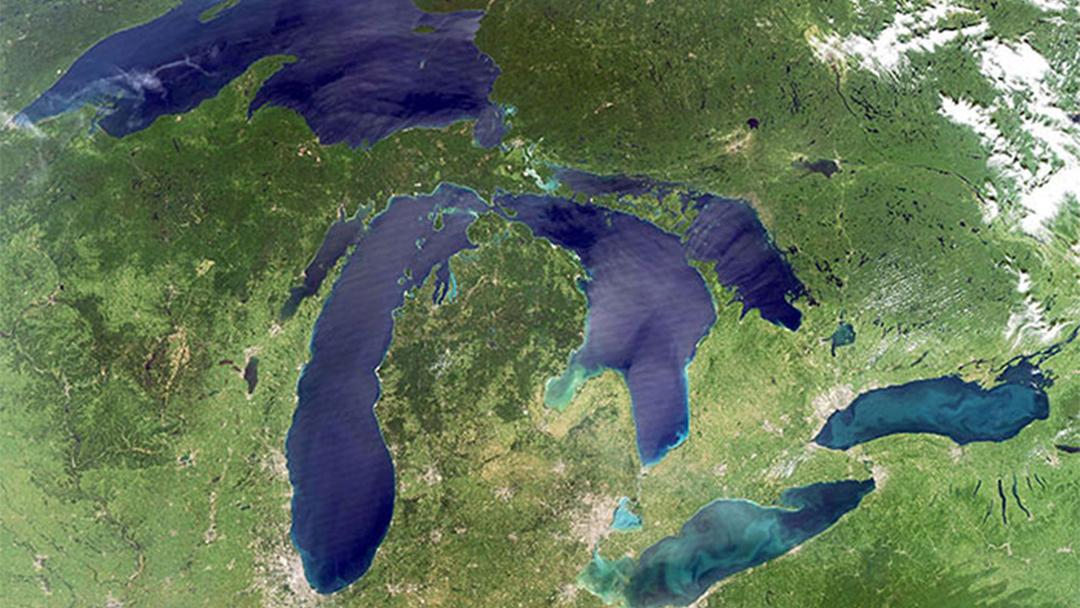 (U.S. Fish and Wildlife Service)
U.S. Sens. Tammy Duckworth and Dick Durbin of Illinois have reintroduced legislation aimed at ending the inadvertent dumping of untreated sewage waste into Lake Michigan and the entire Great Lakes basin.
Tens of billions of gallons of untreated sewage and stormwater runoff are dumped into the Great Lakes each year, polluting the water and prompting beach closings and swimming advisories, according to the nonprofit Alliance for the Great Lakes.
The Democratic senators' Great Lakes Water Protection Act would create a fund to assist sewage cleanup efforts in the Great Lakes. It would also require immediate public notification when sewage is discharged into the lakes.
U.S. Rep. Dan Lipinski, a Democrat who represents Illinois' 3rd Congressional District, has introduced a similar bill in the House.
"The public health standards enshrined in this bill would help prevent untreated sewage and storm water from being discharged into the Great Lakes, which threatens the health and livelihoods of millions," Duckworth said in a statement. "Our legislation will also help protect local economies and ensure our water is clean for families in Illinois and throughout the Great Lakes region."
The Great Lakes contain 95% of the country's fresh surface water and supply drinking water to more than 30 million people in North America. But the lakes have been tainted by pollution resulting from combined sewer systems, which are designed to collect rainwater runoff, sewage and wastewater in the same pipe.
In most cases, the systems are able to transport all wastewater to a sewage treatment plant, where it is treated before being discharged into a body of water, according to the U.S. Environmental Protection Agency. But during periods of heavy rain, combined sewer systems can reach capacity and cause untreated storm and wastewater to be discharged directly into streams, rivers and other water bodies.
The legislation introduced by Duckworth and Durbin would "create a uniform policy across the entire Great Lakes basin that ends" the inadvertent dumping of sewage into the Great Lakes, according to a press release from Duckworth's office. A summary of the bill was not yet available on Congress' official website as of Friday morning.
According to Duckworth's office, the legislation would also provide up to $250 million each year from 2020 to 2024 for projects that reduce wastewater blending.
The bill has received support from several environmental advocacy organizations, including the Chicago-based groups Alliance for the Great Lakes and Environmental Law and Policy Center.
Contact Alex Ruppenthal: @arupp | [email protected] | (773) 509-5623
---
Related stories:
Great Lakes Leaders to Discuss Funding Asian Carp Project
Heat Waves, Heavy Rain, Flooding: Report Details Dangers of Climate Change in Great Lakes Region
Advocates: EPA Plan to Weaken Mercury Rule Threatens Great Lakes Fish
---