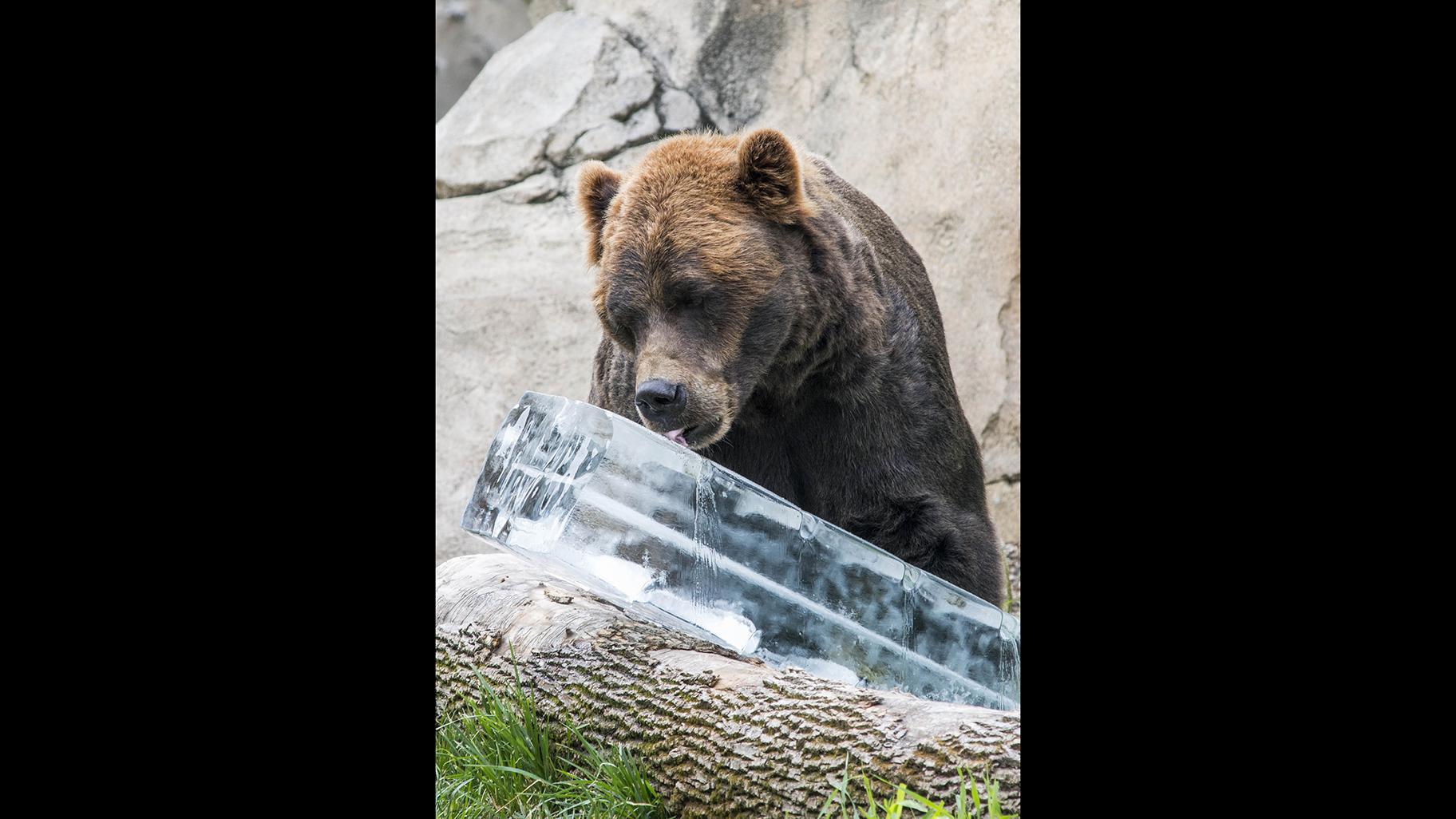 Axhi, a grizzly bear at Brookfield Zoo, enjoys a 300-pound block of ice. (Kelly Tone / Chicago Zoological Society)
As a sweltering heat bore down on the Chicago area last week, Brookfield Zoo gave some of its residents what were essentially animal-sized versions of freeze pops to help them keep cool.
The biggest treats went to the zoo's polar and grizzly bears, who received massive 300-pound blocks of ice filled with a variety of fruit. Animal care staff also provided icy treats to the zoo's sloth bears, an Amur tiger and a rhinoceros.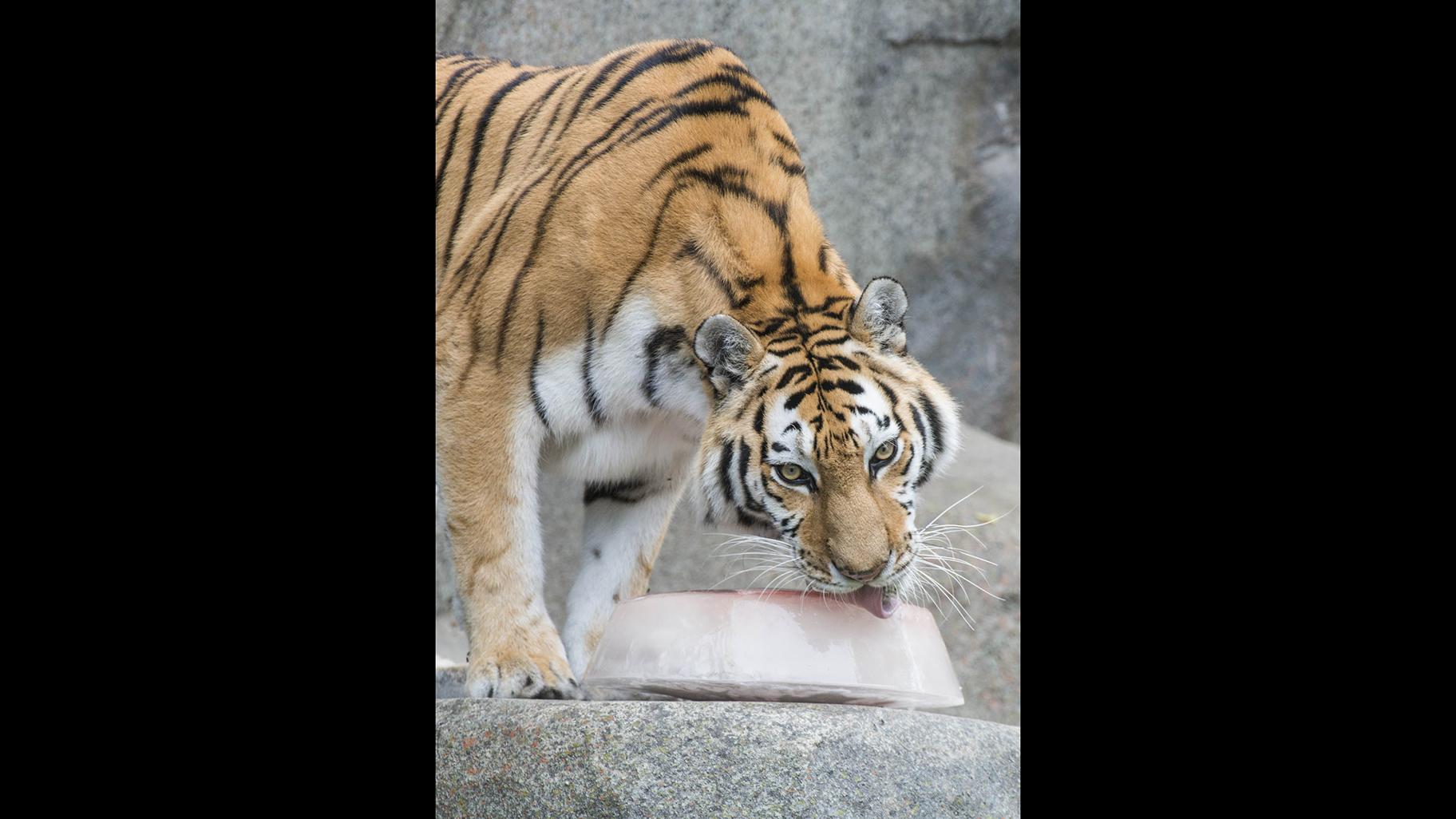 Whirl, an Amur tiger at Brookfield Zoo, received an ice treat filled with chuck meat and bones. (Kelly Tone / Chicago Zoological Society)
Some of the treats were filled with fruits and vegetables, while others had bones and meat, depending on the species.
With a heat index surpassing 100 degrees, the zoo also set up water-misting stations in some habitats to help animals stay cool. Given the heat, animals such as the zoo's bears and big cats were given access to their indoor quarters if they preferred to stay out of the sun, according to the zoo.
Check out more photos of the animals keeping cool below.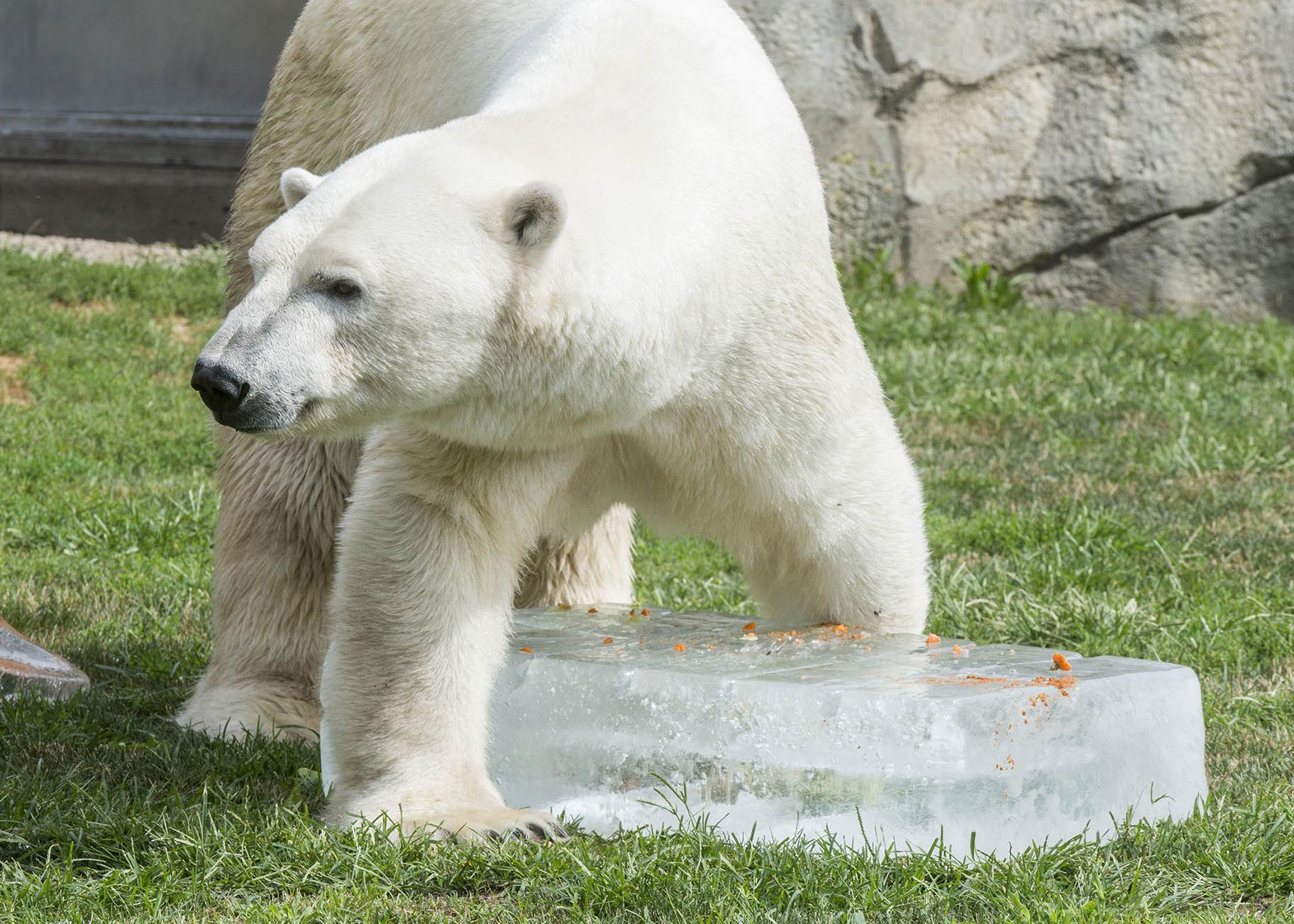 Hudson, one of Brookfield Zoo's polar bears, stands over a 300-pound block of ice. (Kelly Tone / Chicago Zoological Society)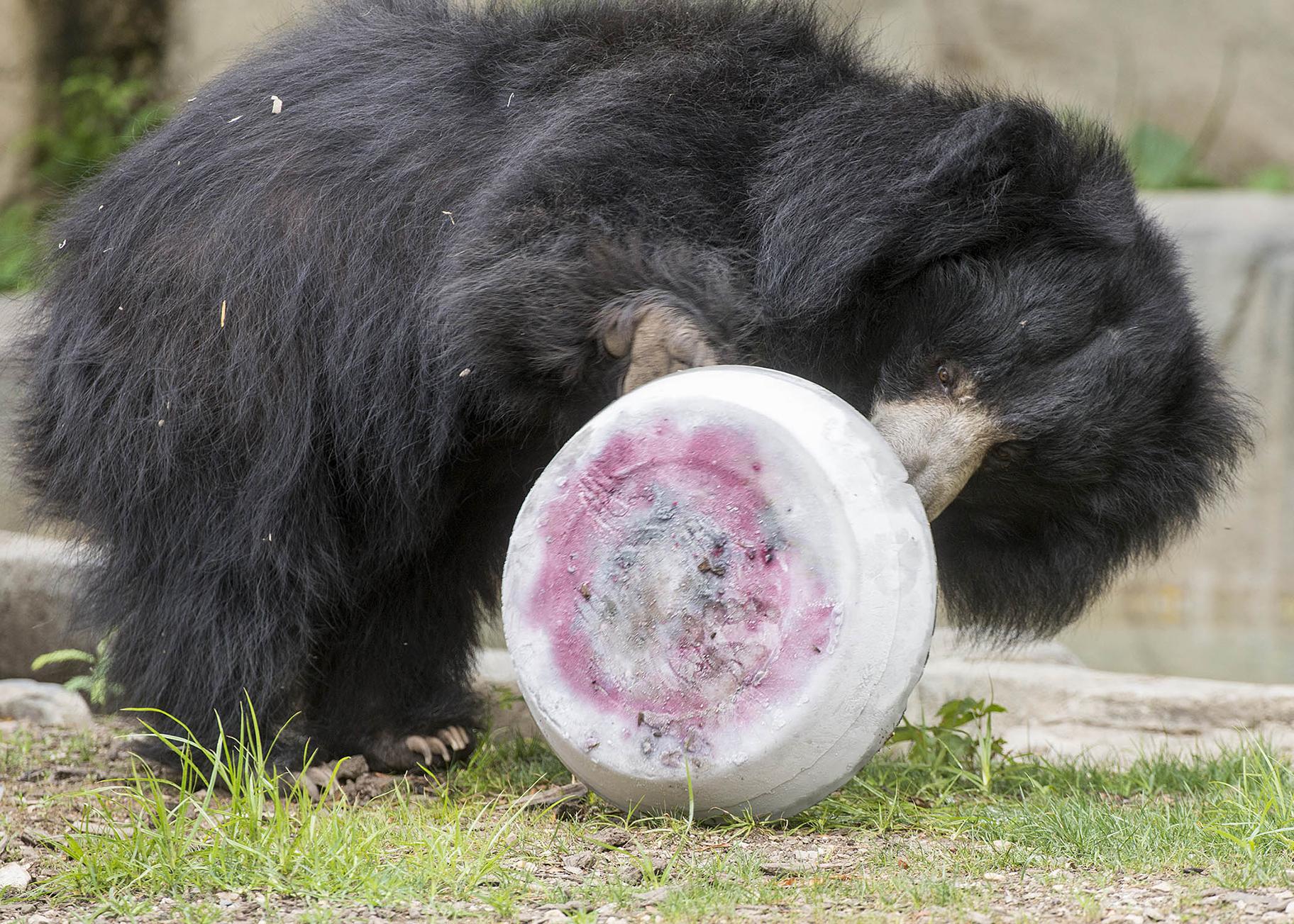 Kartik, a sloth bear at Brookfield Zoo, plays with an ice treat filled with cantaloupe, grapes and blueberries. (Kelly Tone / Chicago Zoological Society)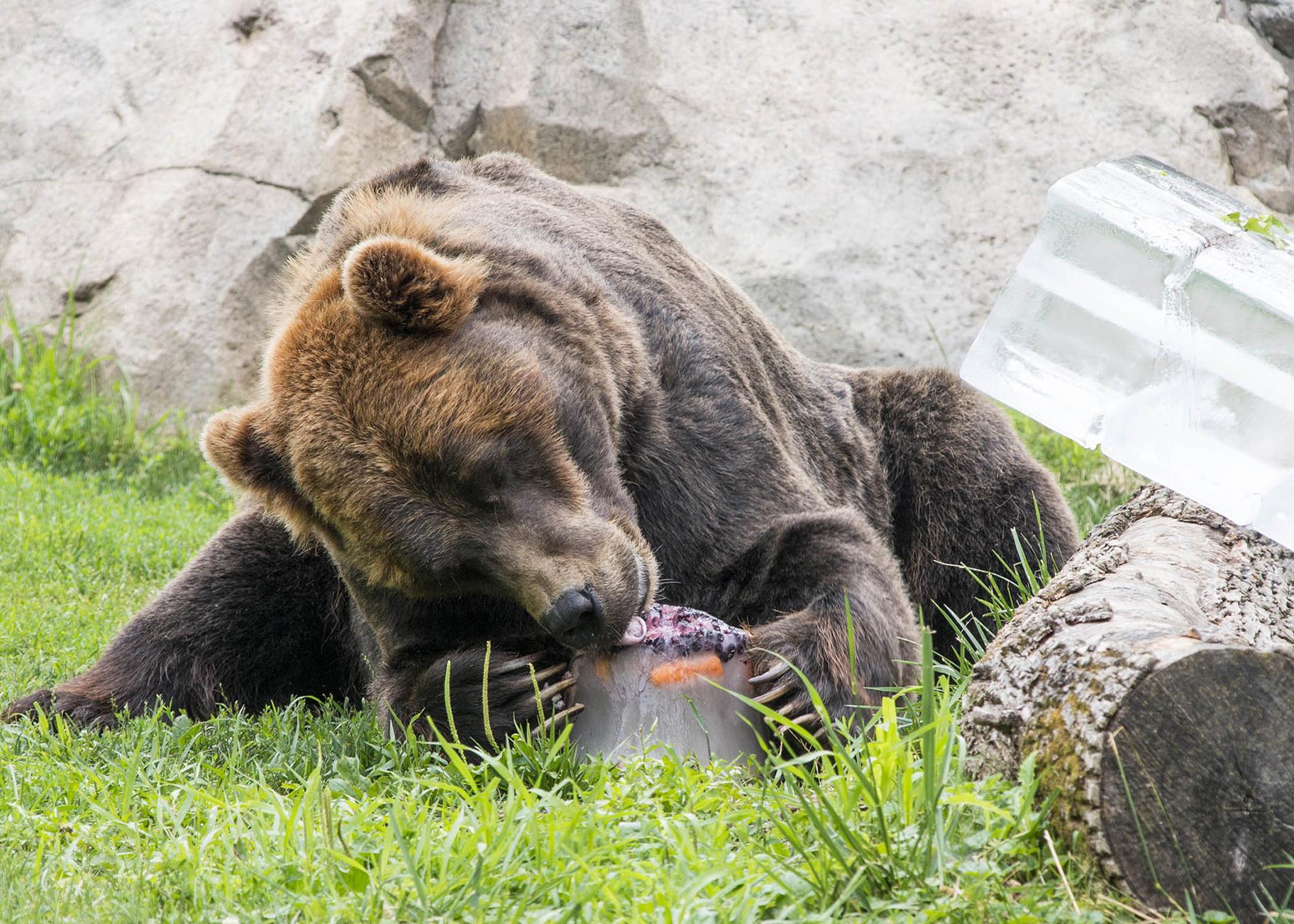 Grizzly bear Axhi plays with an ice treat filled with a variety of fruit. (Kelly Tone / Chicago Zoological Society)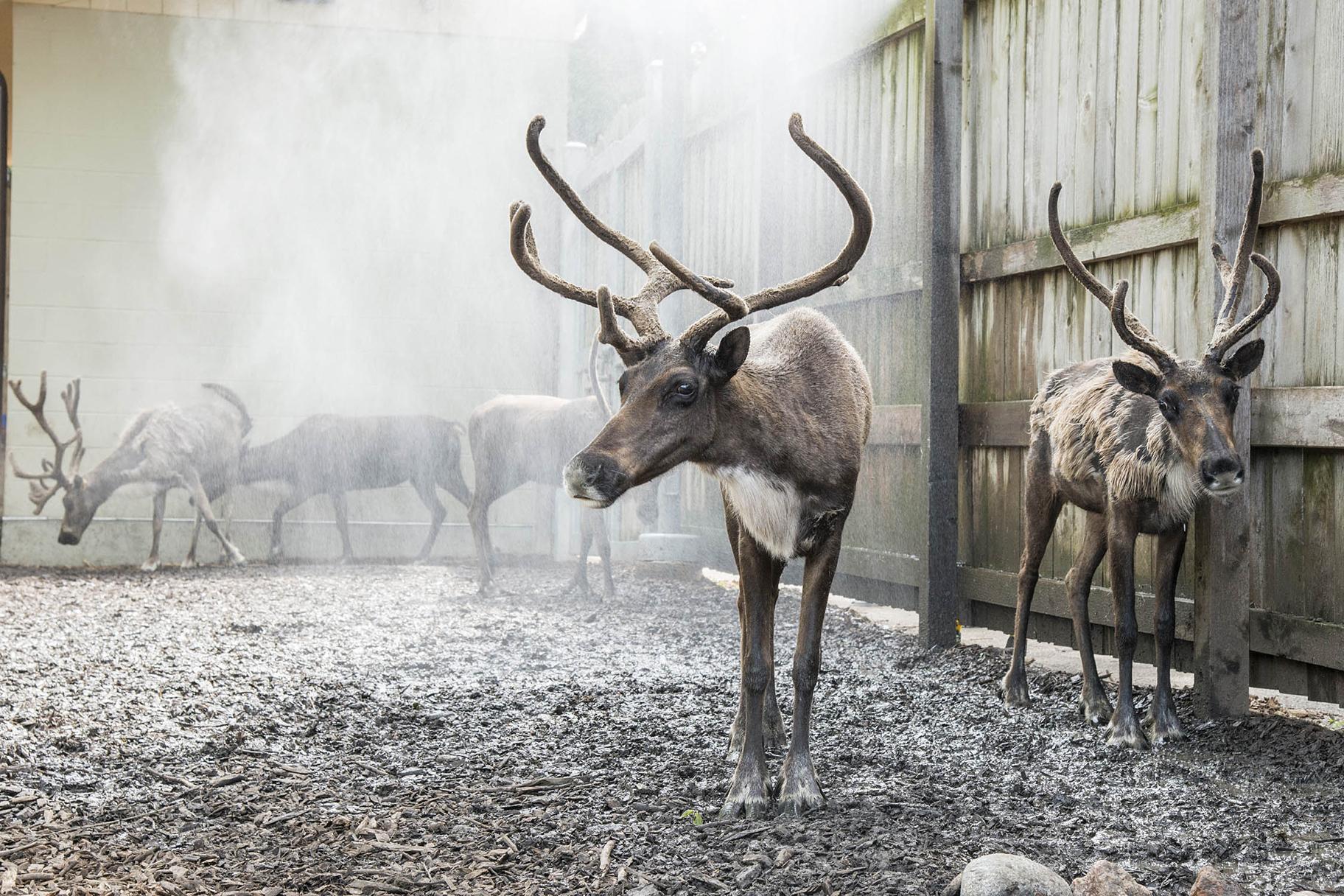 Reindeer at Brookfield Zoo keep cool by standing near misters set up by animal care staff in the reindeer habitat. (Kelly Tone / Chicago Zoological Society)
Contact Alex Ruppenthal: @arupp | [email protected] | (773) 509-5623
---
Related stories:
Heat Wave Forecast Prompts Chicago Public Housing Checks
Wild Weather Gardening: How to Garden with Excessive Rain and Heat
Stay Hydrated, Cool to Prevent Heat Exhaustion, Says Health Official
Animals to See at Chicago Zoos and Aquariums This Summer
---