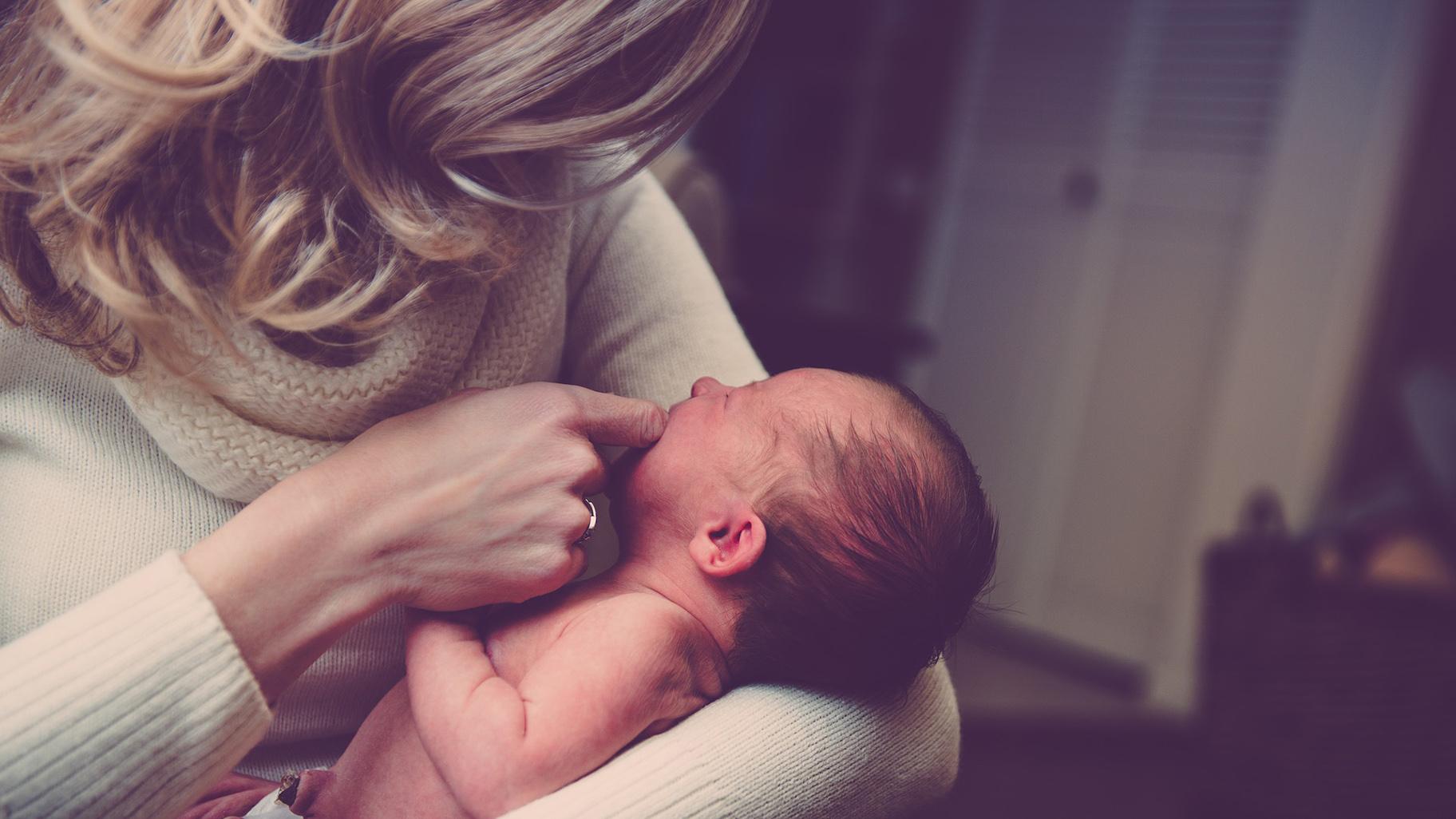 (fancycrave1 / Pixabay)
Illinois clinicians are required to screen women for perinatal depression during and after delivery, per the state's 2008 Postpartum Mood Disorders and Prevention Act.
Yet a new study finds these assessments may overlook a significant portion of women who are struggling with suicidal thoughts because they showed fewer signs of depression.
"Not all women who report suicidal ideation are going to meet the threshold for depression," said Karen Tabb, a University of Illinois social work professor and lead author of the study, in a statement.
The study assessed depressive symptoms in 736 low-income women in Urbana-Champaign using a 10-item questionnaire known as the Edinburgh Postnatal Depression Scale; the higher a woman scores on the assessment, the more likely she is to have depression.
Tabb and her colleagues found that 4.6% of women in the study reported suicidal thoughts. Similar studies in the past found rates of 2.7% and 3.8% in samples that included both low- and high-income women. 
The odds of a woman reporting suicidal thoughts rose by 39% for each 1-point increase in their scores on the assessment, according to researchers. When they adjusted for risk factors such as smoking status, age, education and income, the odds increased by 43% for every 1-point increase.
Yet women with low scores also reported suicidal thoughts. "One would think that having suicidal thoughts would be associated with depression, but for a large proportion of the women in our sample that wasn't the case," said Tabb.
Researchers found 35% of women with suicidal thoughts did not have scores on the depression scale that warranted concern. In other words, many women who are struggling with suicidal thoughts could be overlooked by clinicians if they are not assessed for suicidal ideation in addition to depression, according to researchers.
Given that suicidal thoughts are a significant risk factor and often a precursor to suicide attempts, researchers say it's vital that women receive thorough mental health evaluations during routine clinic visits.
"Based on our findings, we suggest that practitioners should consider using instruments that screen for suicidal ideation as well as for depression to identify women who need mental health referrals and follow-up," Tabb said.
Tabb and her colleagues are developing a database to track women's depressive symptoms, adverse birth outcomes, health conditions and known risk factors, such as obesity and smoking. The database will enable researchers to examine the incidence of perinatal depression and suicidality among low-income populations, and measure the strength of risk factors over time.
Contact Kristen Thometz: @kristenthometz | (773) 509-5452 |  [email protected] 
---
Related stories:
Pregnancy-Related Deaths on the Rise in the US
UIC to Address Infant, Maternal Health Disparities in Chicago
For First Time, FDA Approves Drug for Treating Postpartum Depression
Study Accurately Predicts Severity, Length of Postpartum Depression
---