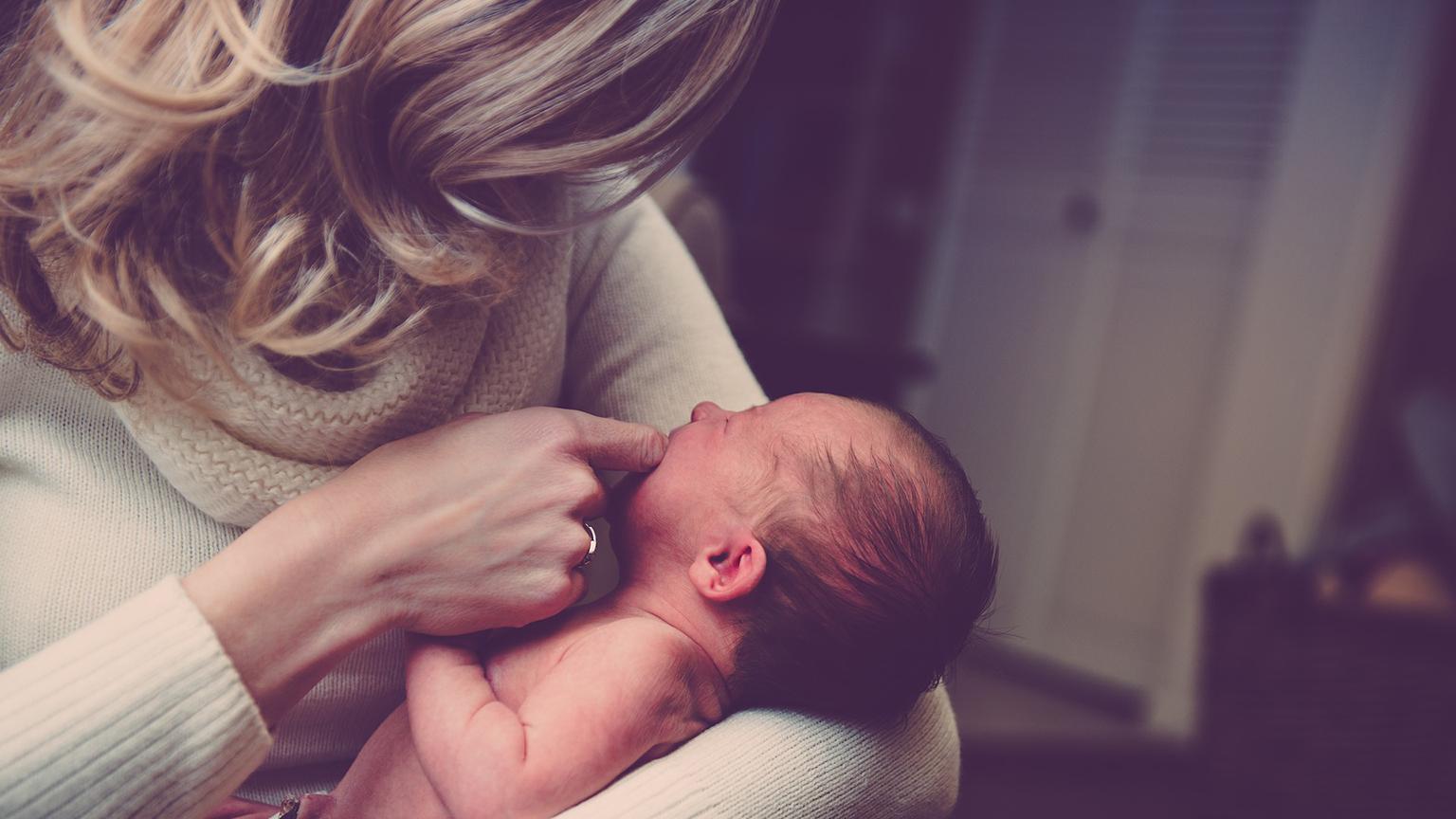 (fancycrave1 / Pixabay)
Many new mothers experience the baby blues shortly after childbirth. Symptoms, like crying spells, mood swings and difficulty sleeping, typically subside within a few days. But as many as 1 in 7 women experience a more severe, long-lasting form of the baby blues known as postpartum depression, according to the American Psychological Association.
Like the baby blues, postpartum depression can lead to difficulty sleeping and mood swings, but can also include anxiety, racing thoughts, feelings of guilt or worthlessness and thoughts of harming themselves or their baby. Also, postpartum depression doesn't go away on its own. It can even appear days or even months after childbirth and last weeks or months if left untreated, according to the APA.
A new Northwestern Medicine study was able to successfully predict whether women would experience worsening depressive symptoms within the first year of childbirth by identifying four maternal characteristics that put them at risk. Among them: the number of children the woman has; her ability to function in general life, at work and in relationships; her education level; and her depression severity at four to eight weeks postpartum.
"By the time a mother comes in for her six-week postpartum visit, we have the potential to predict the severity of her depression over the next 12 months," said first author Sheehan Fisher, assistant professor of psychiatry and behavioral sciences at Northwestern University Feinberg School of Medicine, in a statement. "This would be a game-changer for mothers and their clinicians because we could encourage early intervention so moms have better odds of success with their treatment over time."
Researchers found mothers with postpartum depression can fall into one of three depression trajectories, from gradual remission (symptoms improve over time), to partial improvement (symptoms persist a year after childbirth but the mother is headed in a positive direction), to chronic severe (symptoms start at the same level as the partial improvement trajectory but worsen over time).
Determining a patient's trajectory is vital for treatment. "If her depression symptoms are going to get worse over time, she needs to be proactive about treatment," said Fisher.
The longitudinal study was based on data collected from mothers who delivered babies at an academic medical center in Pittsburgh, Pennsylvania, between 2006 and 2011. More than 500 women with postpartum depression participated and completed symptom severity assessments at four to eight weeks, three months, six months and 12 months postpartum. Participants were interviewed about the severity of their depressive symptoms, medical and psychiatric history, functioning, obstetric experience and infant status.
Using the four characteristics, researchers were able to successfully predict which depression trajectory a woman would take more than 70 percent of the time.
The longer a woman goes without treatment, the harder it is for her to get back on track, according to Fisher. "It only complicates things if the mother doesn't start her treatment until later on."
Fisher hopes the study's findings will lead to improved care for women in all three depression trajectories. While treatment plans will vary based on an individual's needs, women in the chronic severe group could receive treatment that included psychotherapy and/or medication, according to Fisher.
Northwestern co-authors included Dorothy Sit, Amy Yang, Jody Ciolino and Jacki Gollan. Katherine Wisner was the senior author.  
Contact Kristen Thometz: @kristenthometz | [email protected] | (773) 509-5452
---
Related stories:
Officials: Chicago Teen Birth Rate Still Declining
Infertility Myths and Facts as Michelle Obama Reveals Miscarriage, IVF
Media Depictions of Pregnancy, Post-Baby Bodies 'Unrealistic,' Studies Find
---