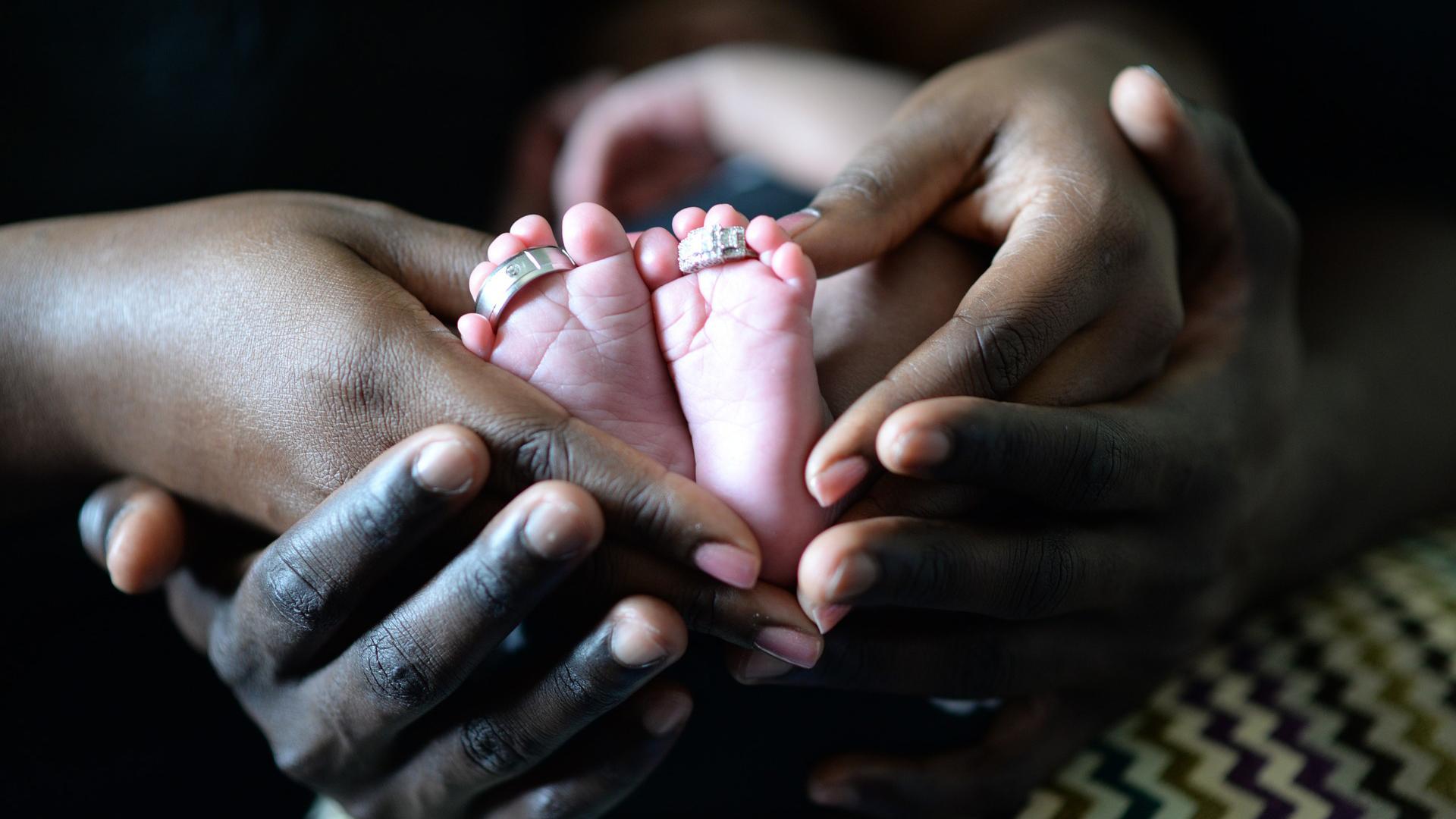 (Free-Photos / Pixabay)
Each year an average of 73 Illinois women die within one year of pregnancy, according to the Illinois Maternal Morbidity and Mortality Report from the Illinois Department of Public Health. 
"Maternal health is an indicator of community health," said Angela Ellison, senior director of the University of Illinois at Chicago's office of community engagement and neighborhood health partnerships. "Unfortunately, many of our communities are experiencing alarming disparities when it comes to the life expectancy of moms and babies, particularly in black communities."
In Illinois, African American women are six times as likely to die of pregnancy-related conditions than their white counterparts. The IDPH report also found that 72 percent of pregnancy-related deaths and 93 percent of violent pregnancy-associated deaths in 2015 could have been prevented.
The death of even one woman or infant that could have been prevented is "one death too many" said Ellison, who's leading a new project aimed at addressing health disparities experienced by women and infants in three Chicago neighborhoods: Englewood, Auburn-Gresham and South Shore.
The five-year project is being funded by a $4.7 million Healthy Start grant from the Health Resources and Services Administration, an agency of the U.S. Department of Health and Human Services.
Ellison and her colleagues will focus their efforts on those three communities because of their ethnic makeup, historical disparities in treatment and access to quality health care providers, including UIC-connected clinics, according to Ellison.
Each year, researchers must serve 700 individuals, including 300 pregnant women, 300 post-partum women or women of child-bearing age, and 100 men whose partners are participating in the program. Ellison, who's worked on Healthy Start grants in various capacities since its inception in 1991, said this is the first year the grant is including men.
Ellison says that change is "exciting" because it recognizes the role men play in childrearing. "This is a really exciting time because we're looking at the family unit as a whole unit and not just pieces of it when it comes to infant mortality," she said. "If you have a daddy at home or one who's involved, that's much better (for a woman's) health and (their) baby, and for the whole family unit."
The program will use community health workers, social workers and doulas to work with participants to overcome barriers to health care, such as unemployment, as well as provide training and parenting classes, according to Ellison.
Working with Ellison on the project are UIC's Brenikki Floyd, Dr. Nicole Gastala, Dr. Emily Hall and Arden Handler.
Contact Kristen Thometz: @kristenthometz | [email protected] | (773) 509-5452
---
Related stories: 
Report Identifies 'Alarming' Statewide Trends in Maternal Deaths
For First Time, FDA Approves Drug for Treating Postpartum Depression
Report: Illinois Just 'Getting Started' in Addressing Children's Needs
Single Mother of 3 Successful Children Embraces 'Power of Presence'
---