Hundreds of women in the U.S. each year die from preventable complications during and after pregnancy and childbirth, according to a new report by the Centers for Disease Control and Prevention.
Nationally, black women die at a rate 3.3 times greater than white women.
"What's happening to the health of our pregnant women and their ability to deliver safely is a public health crisis," said Dr. Ann Borders, executive director of the Illinois Perinatal Quality Collaborative who specializes in obstetrics and gynecology at NorthShore University HealthSystem.
But the statistics in Illinois are even more grim. Across the state, non-Hispanic black women are six times as likely to die from pregnancy-related complications than non-Hispanic white women, according to a recent report by the Illinois Department of Public Health.
"The United States suffers from an alarming rate of maternal mortality. Seven hundred to 900 American mothers die every year," said U.S. Rep. Robin Kelly on Thursday. Kelly testified Thursday before the House Ways and Means Committee at a hearing titled "Overcoming Racial Disparities And Social Determinants in the Maternal Mortality Crisis."
Vast improvements in health care and technology have not helped the U.S. reverse a disturbing trend in pregnancy-related deaths. In fact, pregnancy related deaths have more than doubled since 1990.
"More than in any other developed nation, women in the United States stand the risk of death during their pregnancies and childbirths. America is the only developed nation were the rates of women dying during childbirth is rising," Kelly said.
There are many factors that contribute to these fatalities.
"It's hypertension. Its hemorrhage. It's infections. It's cardiac disease. It's opioids, said Dr. Robin Jones, an obstetrician and assistant professor of obstetrics and gynecology at Rush University Medical Center. Jones is also the chair of the Illinois Department of Public Health's Maternal Mortality Review Committee. "Those are some of the top ones that are affecting our pregnant women," she said.
The CDC reported that more than a third of maternal mortality was due to cardiovascular conditions aggravated by pregnancy.
"We had some pretty good evidence to show that that hypertension in pregnancy is one of the most preventable causes of maternal complications and maternal death," said Borders. "By reducing the time that it takes to treat a woman who presents with severe hypertension in pregnancy or the postpartum period we can reduce her bad outcome."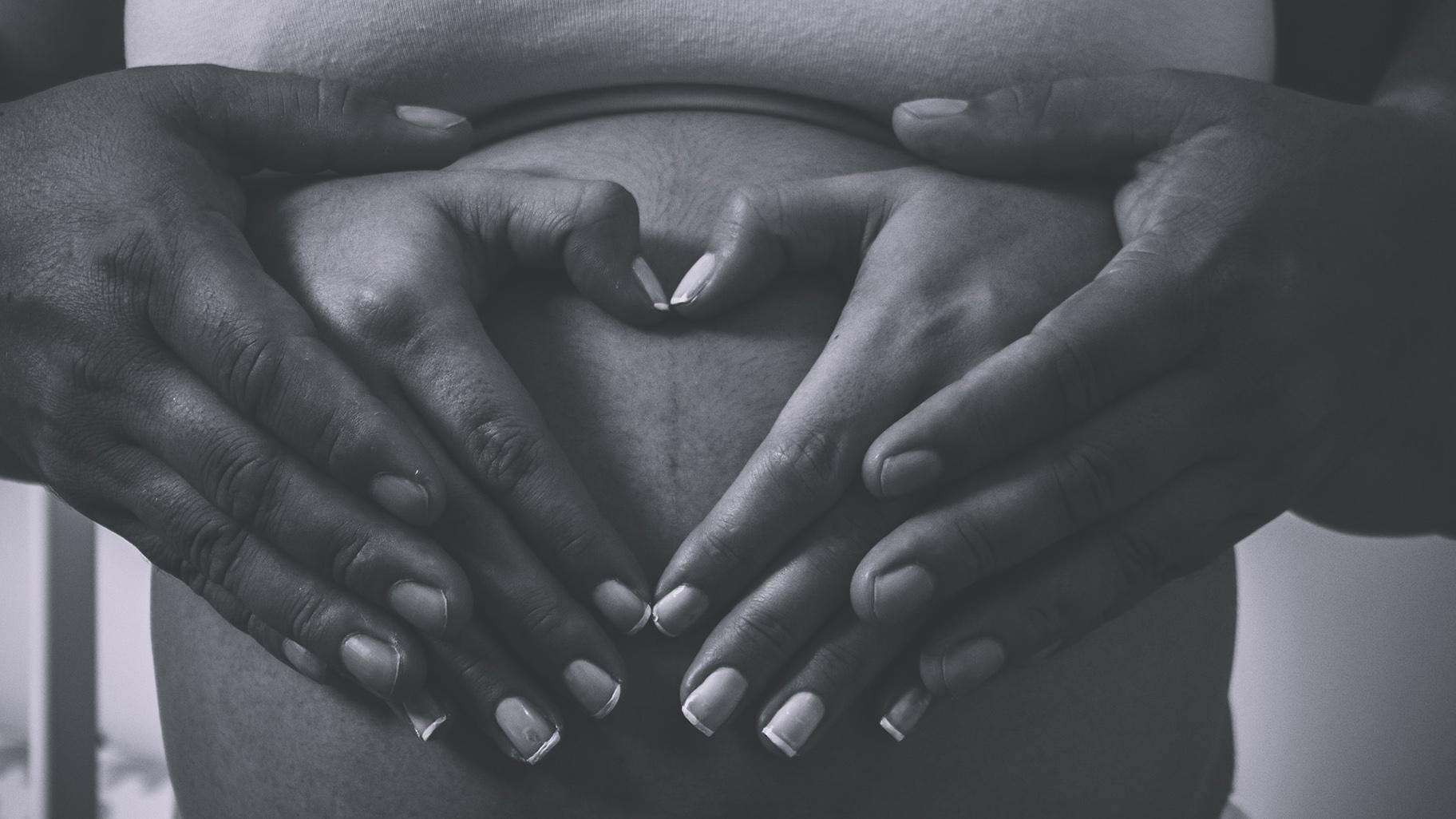 (culturarte86 / Pixabay)
The Illinois Perinatal Quality Collaborative (ILPQC) spent more than two years educating hospitals and doctors about maternal hypertension and how to improve outcomes. And the work has paid off.
"By the end of the initiative we were able to look at that maternal morbidity rate – not maternal death but looking at really bad things that can happen to women that are kind of near misses for death" women having a stroke or a seizure or ending up in the intensive care unit," Borders said.
"We saw a 50% drop in these really adverse outcomes happening for pregnant women who had hypertension diagnosis across the entire state of Illinois," she added. "And so now we're helping other states figure out how to implement programs like this hypertension project because we know that these are the preventable causes and we know that there are things we can do for better outcomes."
There are several other factors that contribute to these preventable deaths, including obesity, violent deaths and substance abuse.
The IDPH reports that, "Drug overdose comprised 31% of all pregnancy-associated deaths for white women. In contrast, overdoses accounted for only 1% of pregnancy-associated deaths for black women and only 6% of pregnancy-associated deaths for Hispanic women."
"A person who's living with a substance use disorder does not have the same resources that a person who is living with cancer does. There's a stigma associated with this," Jones said.
The ILPQC is currently running a large initiative called Mothers and Newborns Affected by Opioids.
"It's trying to get women with opiate use disorder identified earlier in pregnancy linked to care," said Borders. "We know that the leading cause of death during pregnancy and postpartum care right now is opioid overdose."
Bleeding and infection are also dangers after giving birth. Many new moms tending to their newborns ignore their own health, including post-partum depression. The lack of health care coverage also plays a role.
"If women were covered past the postpartum period, and instead were covered at least up to a year after delivery, that would decrease some of the fragmentation that we're seeing in care," Jones said. "If high-risk women receive care coordination, someone to help them navigate through the system, someone to help them with some of the social determinants that are clearly out there. If that was in play past that postpartum period that could help with decreasing maternal morbidity and mortality."
Kelly and Sen. Dick Durbin want to pass the MOMMA Act (that stands for Mothers and Offspring Mortality and Morbidity Awareness) in Congress to improve maternal and postpartum care nationally, especially for women of color.
"One thing's for sure. You cannot separate what's happening to our mothers and the disparities that exist," Jones said. "You can't separate it from the social determinants. And hopefully with awareness there's change. We will one day see women who are covered longer than the postpartum period. We will see insurers covering care coordination for high-risk pregnancies outside of the postpartum period. We will we see education to providers to eliminate implicit bias. We will see and empower women to speak up, to feel comfortable speaking up to their provider and saying, 'You're not understanding what I'm saying. I don't know what it is but something is not right.'"
---
Related stories:
UIC to Address Infant, Maternal Health Disparities in Chicago
Landmark Study Offers Data on Pregnancy in State Prisons
For First Time, FDA Approves Drug for Treating Postpartum Depression
---